Hi friends! HAPPY FRIDAY 🙂 What are you up to this weekend? We don't have any solid plans besides Liv's usual soccer practice, so it will be nice to chill with the fam, especially since last weekend was so busy. The Pilot and I were both out of town last week, and madre stayed with Liv, which was amazing. Those two always have a blast together. <3
I'm off to the doctor's office this morning, but wanted to stop by for the usual Friday Faves! This is where I share some of the things that made me smile this week: usually some type of delicious food, funny/interesting links, clothes/beauty stuff, moments, workouts, and whatever strikes my fancy. (In other words, it's totally random.) I always love to hear what you're enjoying, too, so please shout it out in the comments if you'd like!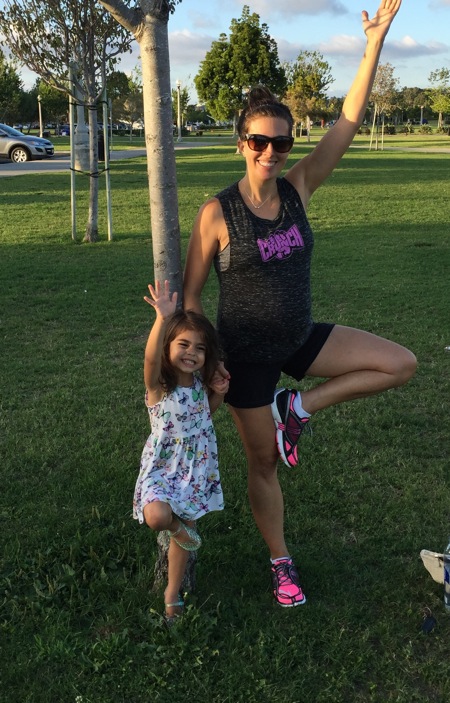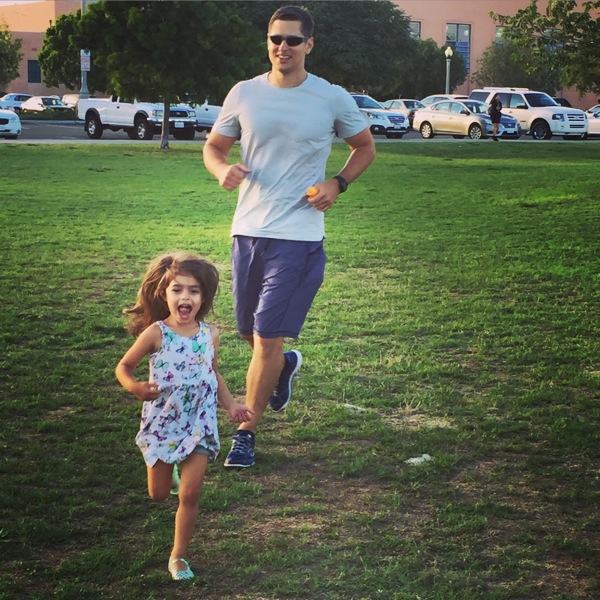 The best bridal party dance I've ever seen.
"I don't know how you do this every single day." A great read and reminder to focus on the positives.
Screen addiction is taking a toll on children.
20 healthy habits that lead to big results.
My favorite nail polish set. Love this mix of colors as they work well for any season.
A quick and delicious dinner: salmon stir fry bowls.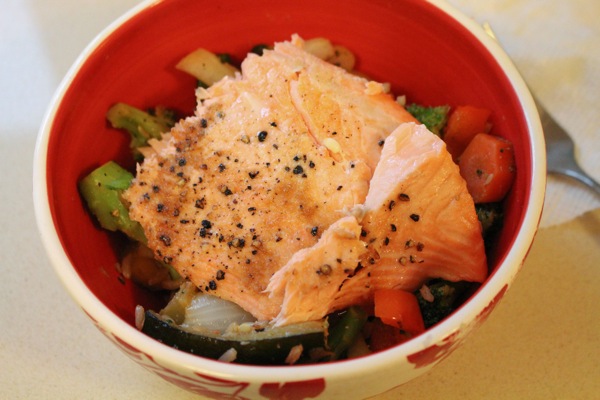 I sautéed some veggies (broccoli, zucchini, carrot, onion and bell pepper) in a coconut oil with salt, pepper and garlic.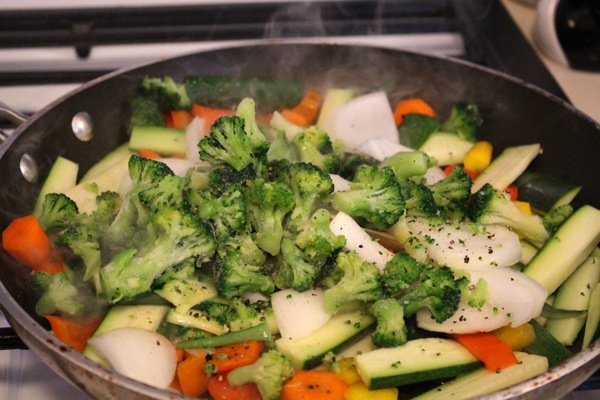 I stirred in a little miso paste and 4 servings of brown rice. While the veggies were cooking, I had salmon in the oven that was seasoned with salt, pepper, garlic, a splash of rice wine vinegar and Tamari.
Salmon on top of veg and rice and boom. Perfect dinner.
Friend dates! I've been trying to get ahead on a lot of behind-the-scenes stuff before baby arrives. Even though I currently feel like the to-do list is pretty long, any time a friend wants to hang out, I go for it. I'm really enjoying some quality friend time for the next few months and I inevitably hibernate for a little while.
Kelli and I had a delicious brunch at Isabel's Cantina,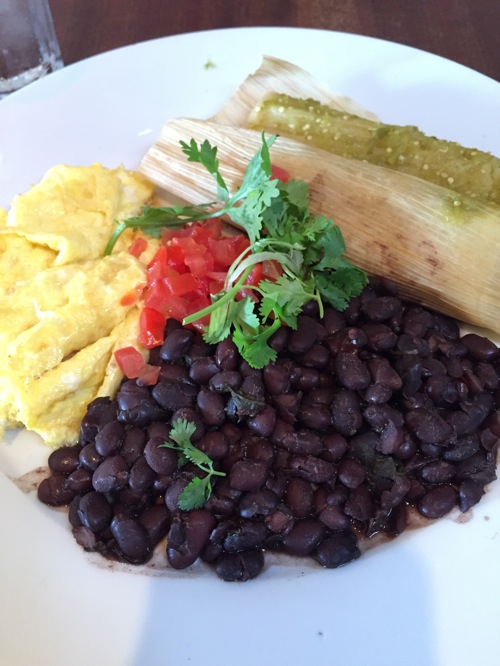 and Betsy and I met for coffee yesterday morning. I decided to take Bella with me for a little adventure, and she was very happy hanging out with us on the Jungle Java patio.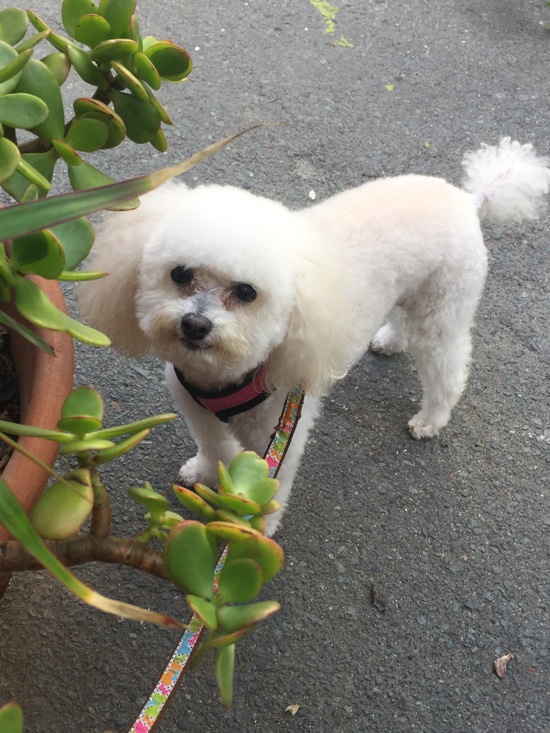 The science of hangry. The struggle is real.
This support belt. The one I wore last pregnancy feels very warm and uncomfortable, so I found another one on Amazon that feels so much better, and helps provide support.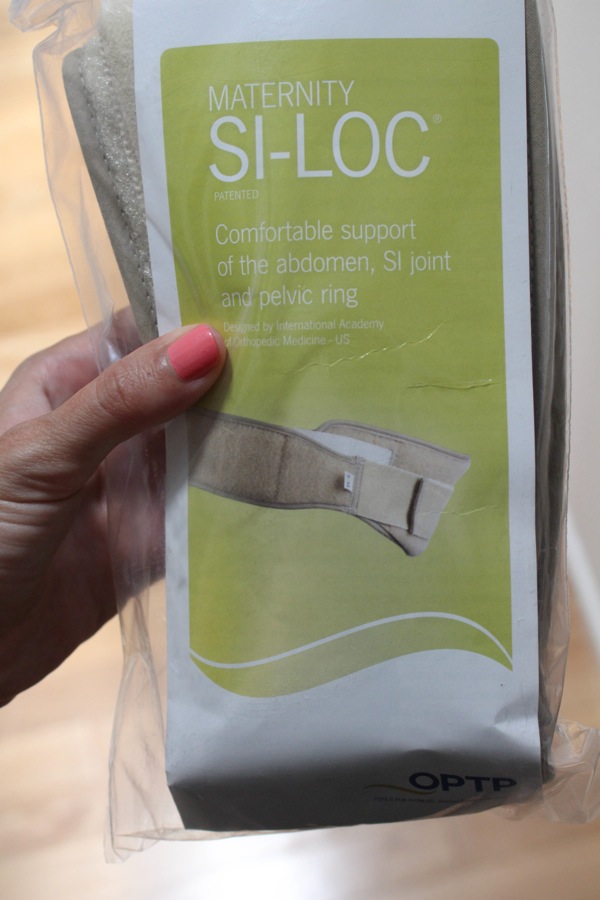 My copy of PIYO arrived! I can't wait to try it! (<— my Beachbody link if you'd like to check it out!)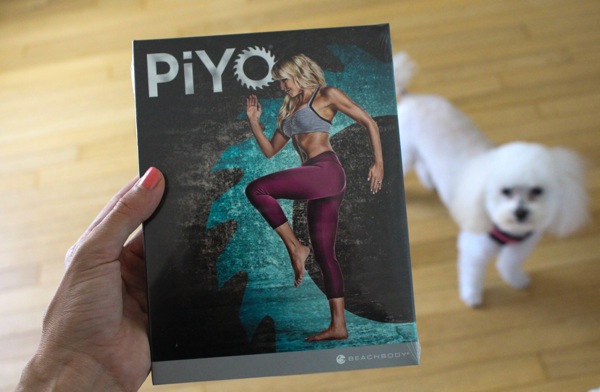 I also ordered a copy of the new Fixate cookbook since I'm always looking for new clean eating ideas and recipes. I love Autumn, but the recipes seem pretty bland. I'll let you guys know what I think after I try a few of them.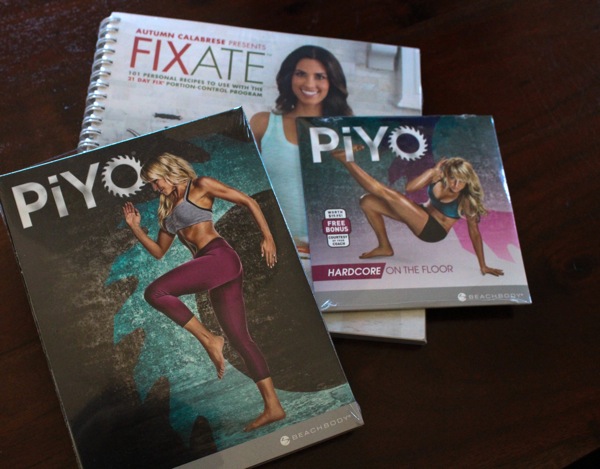 Why most people don't exercise — and it's not lack of time.
A drive-thru I CAN'T WAIT to try.
Livi feeling the baby kick. When the baby is feeling super active, and you can see the rolls and motions across my entire torso, Liv will put her tiny hands on my belly and talk to her sister. The first time she felt her kick, her eyes lit up and her face broke into the sweetest, brightest smile. I'll never forget her purple-painted fingernails on my belly and the look on her face when she felt it. Life moments, right here. <3
Hope you all have a very happy Friday!! Stay tuned for a newsletter this afternoon with a smoothie recipe and workout ideas for next week. (I'll send out the full August calendar next Friday.)
xoxo
Gina
New post up on the Family page!
Something to do: This walking workout. Don't let the "walking" portion deceive you. 😉