Fridge full of fermentation
Hi bloggies 😀 How are ya???
We did SO MUCH in school today… the theme: fermentation
I was especially stoked about this subject because this is something I'm not too familiar with. You could say I'm not exactly a pro at rotting things before eating them 😉
Our first project was making sauerkraut, which is something I'd wanted to make ever since I found out that the lovely Kristen makes her own raw sauerkraut.
We got all of our veggies out…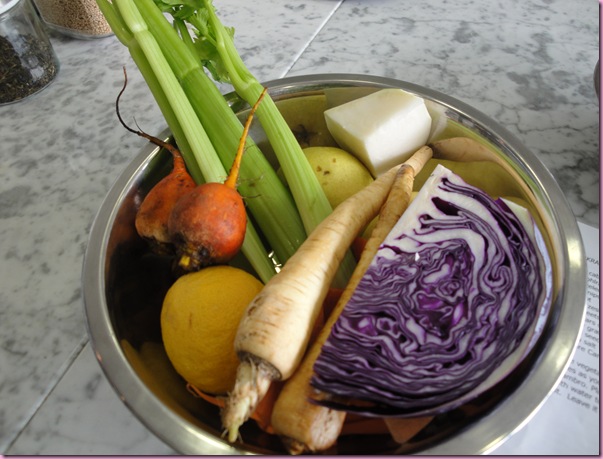 including one I'd never seen before: kohlrabi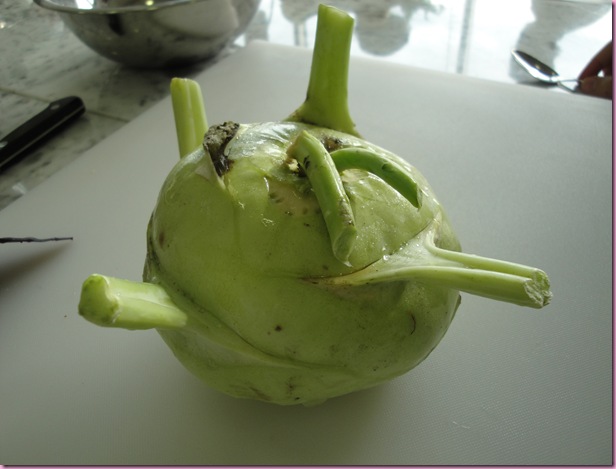 We mixed in the salt and spices, weighed the mixture down so that liquid can continue to be pressed out, and put the sauerkraut in the fridge to ferment until next week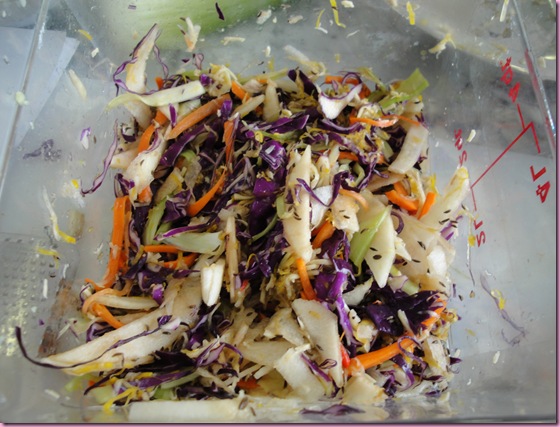 Next, we got working on some raw tofu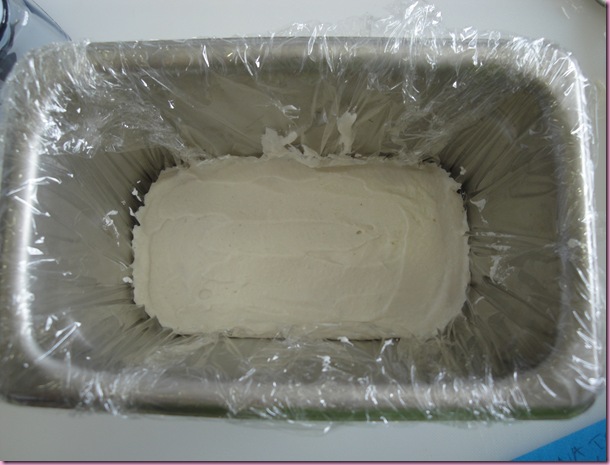 Which will be ready for munching tomorrow
And some green olive dressing—it came out tangy and garlicky, just how I like it 😀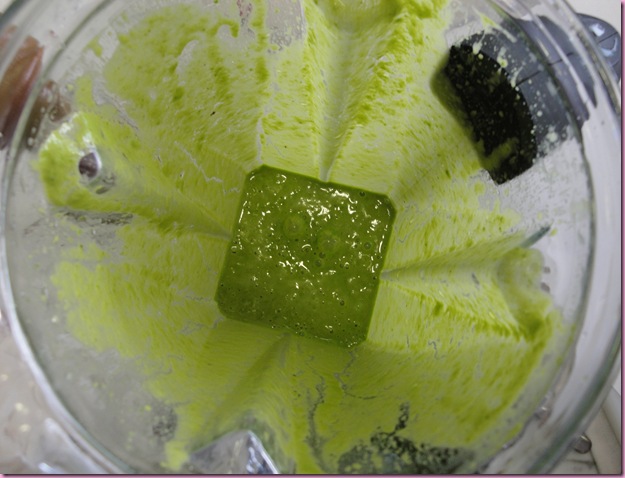 Then we got ready for lonchi…
Today's lunch was by far my favorite:
Salad beast!!!!!!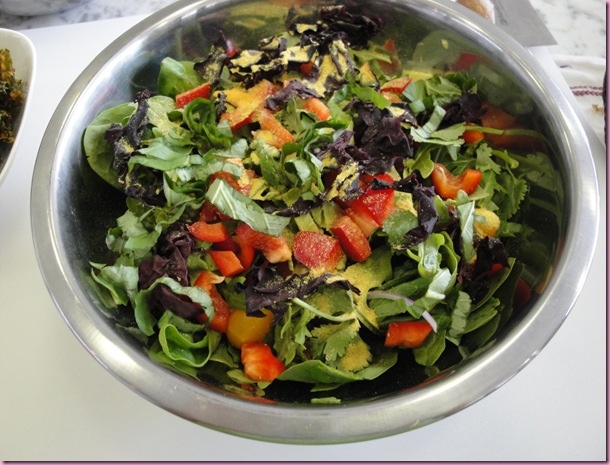 Here's the crazy list of stuff that went into mine: spinach, arugula, cilantro, red pepper, yellow and red grape tomatoes, hemp seeds, nutritional yeast, dulse, basil, green olive dressing, 1/2 avocado and lemon juice.
Along with some of the kale chips we made yesterday: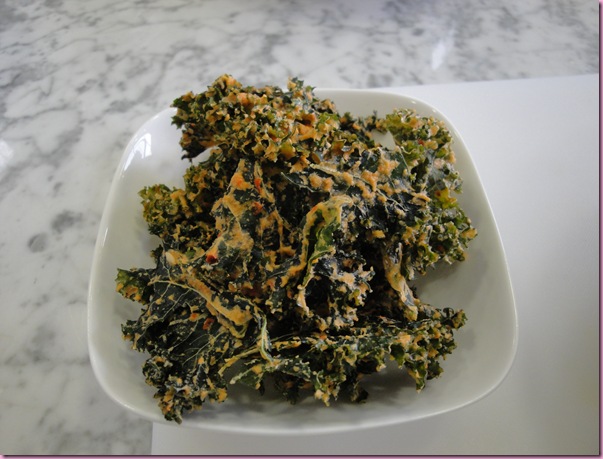 They were perfect. Cheesy, crunchy, foodgasmic goodness. I can't wait to play with some flavor combos when I get back to Valdizzy 😀
When we came back in from lunch, we got started on a fun and stinky project…
MAKING OUR OWN KOMBUCHA!!! (Here is some info for those who have not yet been acquainted with this pungent health beverage)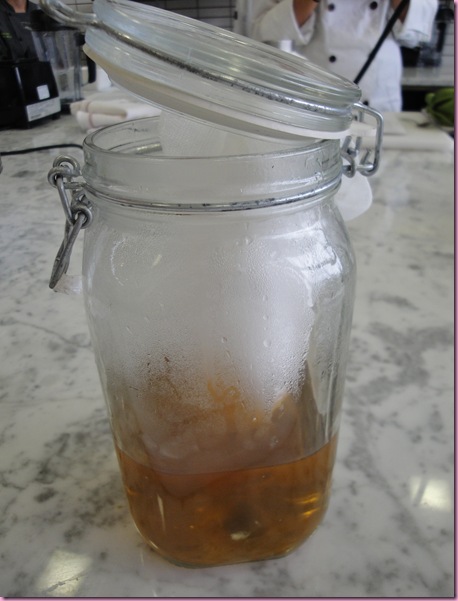 We dissolved maple sugar into hot water and then brewed tea of our choice (I rolled with tropical green tea)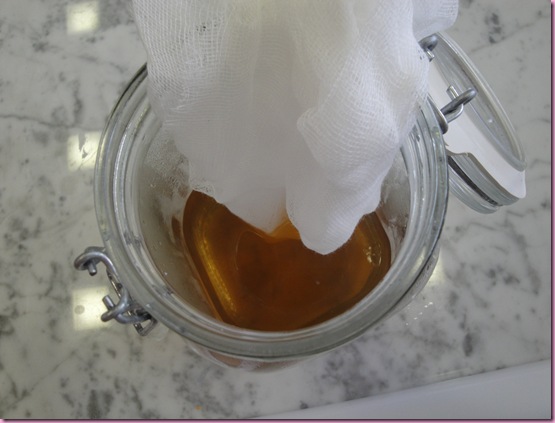 Set them against the wall to come to room temperature: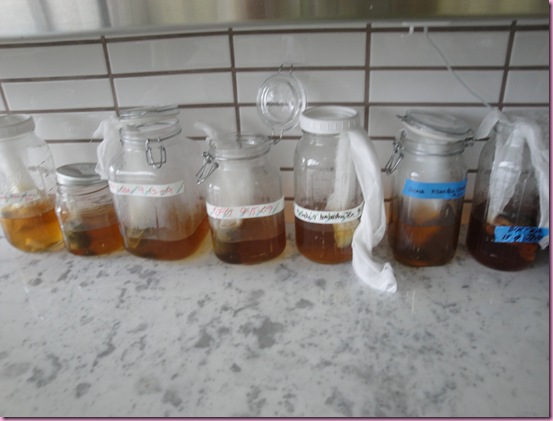 And when they had cooled –we made some other goodies in the meantime- it was time to add the "mother"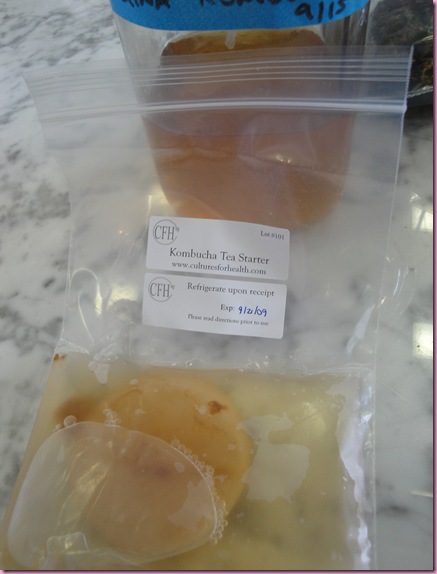 Mother is a stringy, mucilaginous substance consisting of various bacteria, esp. Mycoderma aceti, that forms on the surface of a fermenting liquid and causes fermentation when added to other liquids, as in changing wine or cider to vinegar
The mother slid into her new home in my green tea jar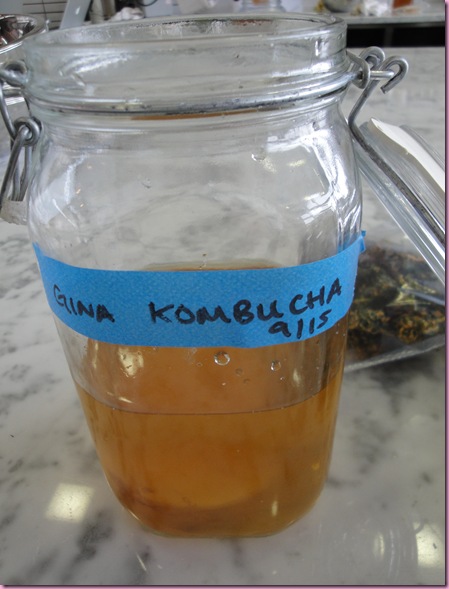 See her floating in there?? Already emitting strands of bacteria and ready to ferment away for the next 5-7 days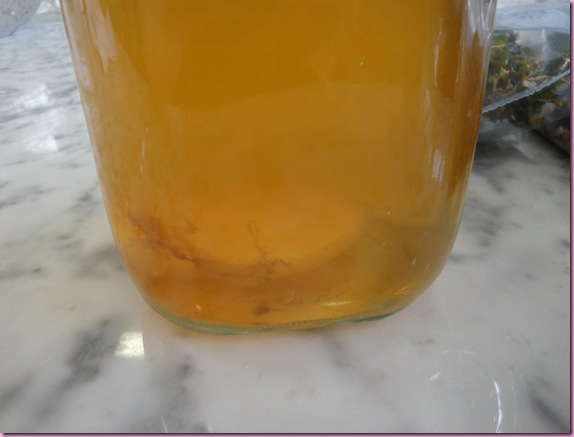 The crazy thing is that once you have a mother, it will give birth (so to speak) to little bacteria babies which you can scrape off the top of the liquid and make more kombucha from that bacteria. In other words, I could show up on a friend's doorstep with a baggie of "mother" bacteria for them to make their own kombucha. What a gift, eh? 😉
In 100% honesty, I don't even like kombucha as of right now. It tastes like death and costs $5 a bottle.
The pilot on the other hand, is a fan and chugs it gleefully: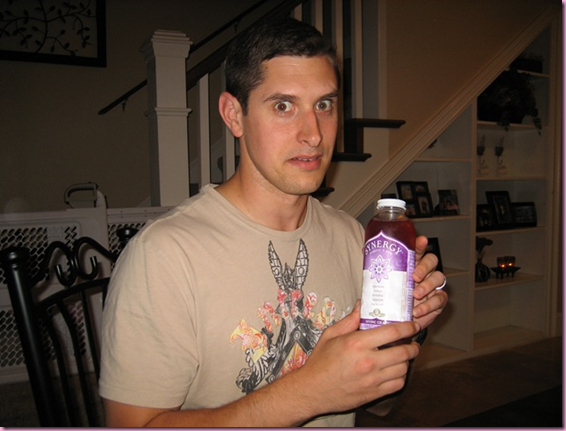 I can drink anything if you tell me it's healthy, but can't justify paying that much for something I don't really enjoy. However, if I can make it myself our casa could potentially turn into a kombucha breeding farm.
We got out our biscotti abomination I told ya about: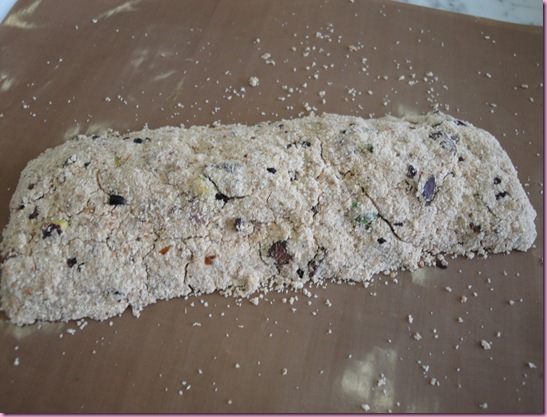 It crumbled like mad and I found a much better use for it instead of the traditional biscotti manner…
Crumbled into a bowl and topped with almond milk: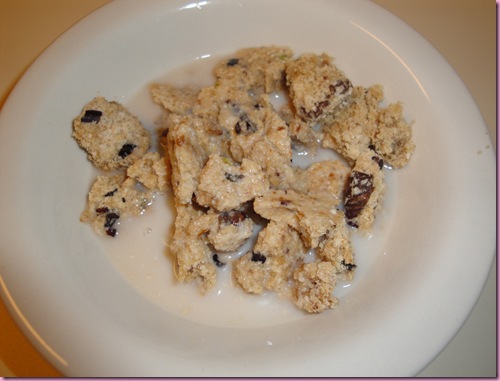 Much better.
Time to get ready for work!
Enjoy the rest of your day <3
G$
Something to do: Head on over to the Foodbuzz Blog Awards nominations to nominate your favorite blogs in each category! I'd probably be categorized in the healthy living category, just to uh, let you know 😉 The categories are very unique (who you'd like to see on Iron chef, make you a cocktail, like to see their blog turned into a movie, etc.) and I think it should be a lot of fun to see what the final nomination results are 😀