Heyyyyyy 😀 How's your day going?? I have to say mine has been pretty darn frantic, but bueno 😀
I started the morning with a lovely bowl of chia pudding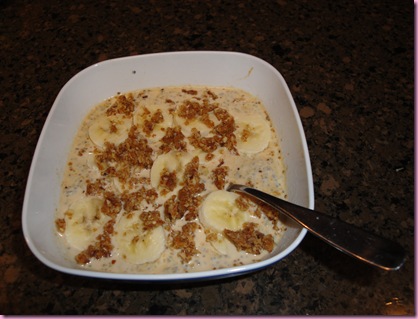 The rest of yesterday's almond milk, chia seeds, Stevia, mesquite and 1/2 crumbled tropical fruit tart Larabar. Note: mesquite and tropical aren't a good flavor combo
It was still pretty delicious though 😀
I did 30 minutes of Solar Flow from YogaDownload, then made a smoothie to take to my friend Ashley.
She's been wanting to try a Spice-C, so I made her one using the restaurant's recipe: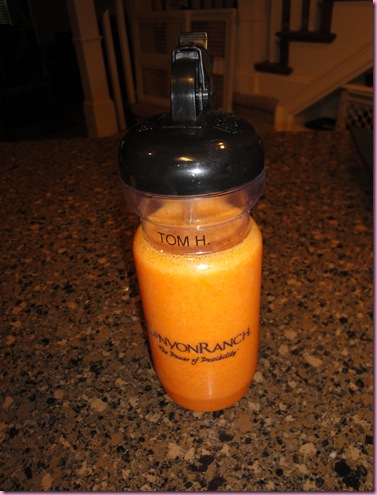 Into Tom's Canyon Ranch cup went fresh orange juice, frozen pineapple, lime juice, a little agave, goji berries and cayenne.
I then got a beautiful massage and facial (ahhhhhhhhh) then went to lunch with the girls at my favorite spot: INDIAN!!!!
Since I'm boring and can't order anything new I just love it so much, I got the standard Baigan Bhartha: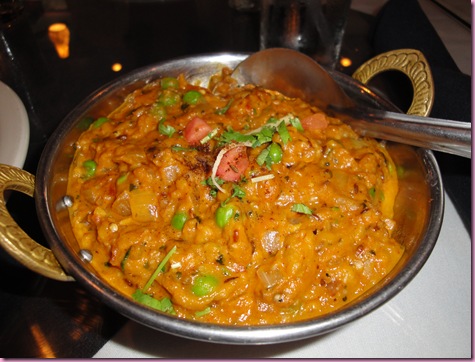 And roti 😀 It was a bready kinda day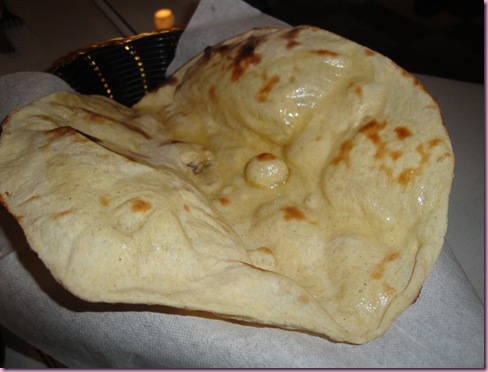 After lunch, I went to the groomers to pick up Bella, who ditched the afro and went for a more sleek look
Before: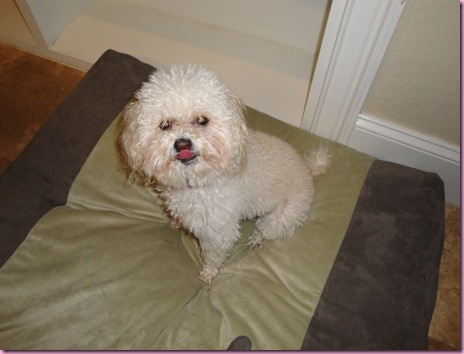 After: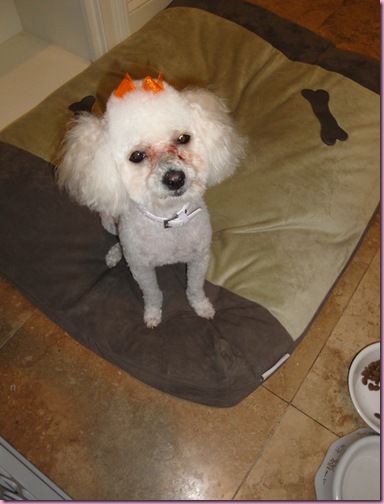 Precious 😀 I love the orange bow, too!
And Viesa, who needs no help from a beautician to look gorgeous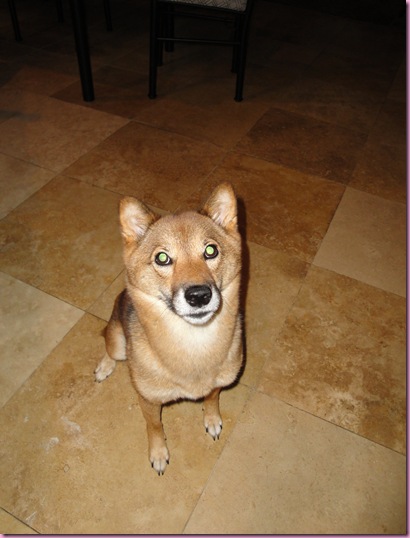 I went and trained funny quotes lady, did 55 minutes on the elliptical chatting with Jeni and then took the puppers to the vet. I was so glad the pilot went with me.. sometimes the things they do in animal check-ups makes me a little squirmy.
They both got ice cream for being so good: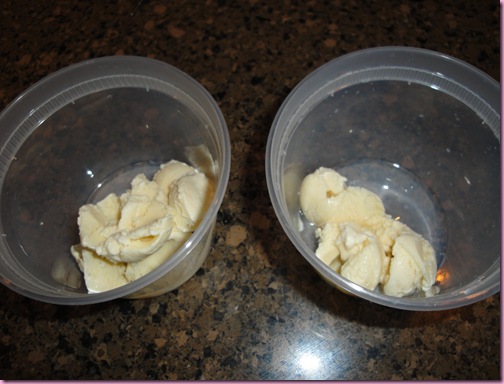 Bella's was spiked with Benadryl to keep her from having an allergic reaction to the vaccines. She is a delicate little flower 😉
She had no idea that there was kid's Benadryl in there: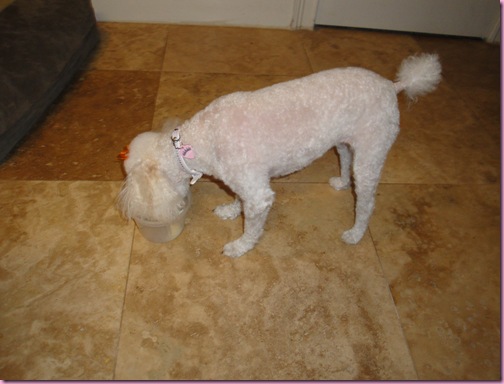 My treat: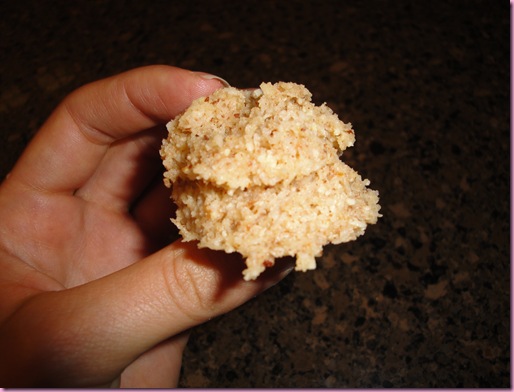 A macaroon!!!
I'm off to have a hot dinner date with the pilot because we're both leaving this weekend and I didn't want to get groceries… And I like hanging out with him 😉
Have a wonderful evening!
G
Something to do: Get SELF-y! Check out this awesome article on tips for staying healthy over the holiday season. Yours truly is in there, along with five other fabulous ladies including my friends Jenna, Ange and Meghann!