(As I just wrote that title, I had a beautiful vision of an herbed goat cheese ball appetizer. That sounds delicious)
How are ya? It's almost the weekend!!
I started my day off with a Bodyrock workout (today was the Hot Body Beach Workout and I LURVED it)- I never thought I'd find a workout that was more challenging than Insanity… and this totally is. I blasted the Muse station on Pandora and rocked it out- it took about 30 minutes with some breaks scattered in there.
Post workout amazeball: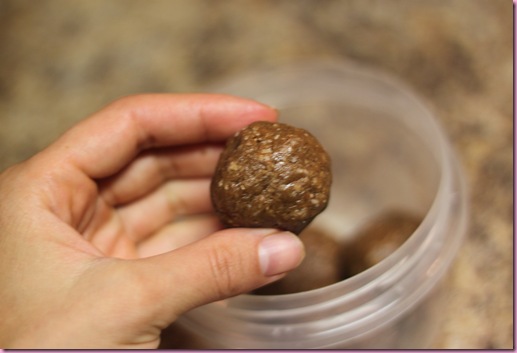 and met the fam at the Delicious Egg for breakfast.
So since I've been able to add back in my beloved goat dairy this week on the 30 day Doctor Detox, I've definitely been taking advantage.
In salad beasts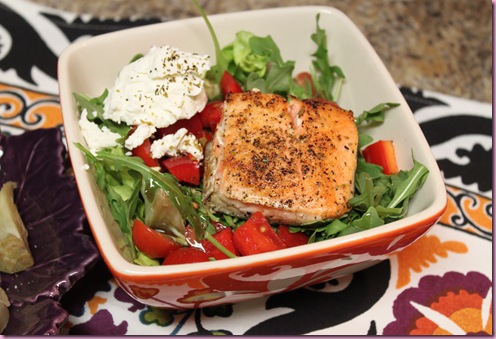 Goat cream cheese stuffed mushrooms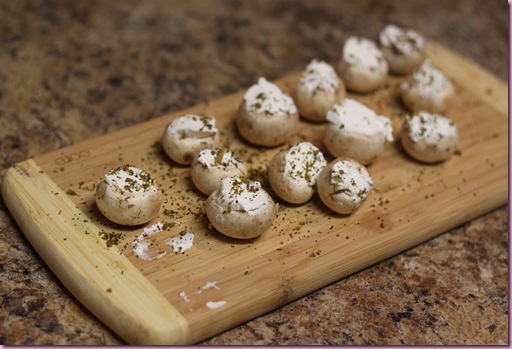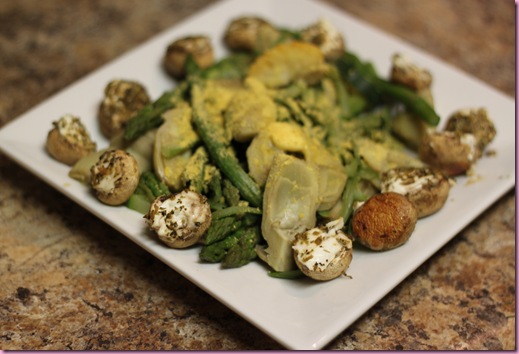 By the slice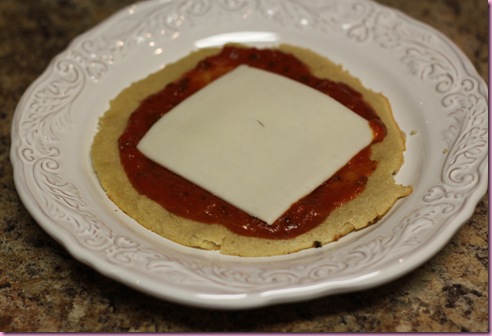 and with my current obsession: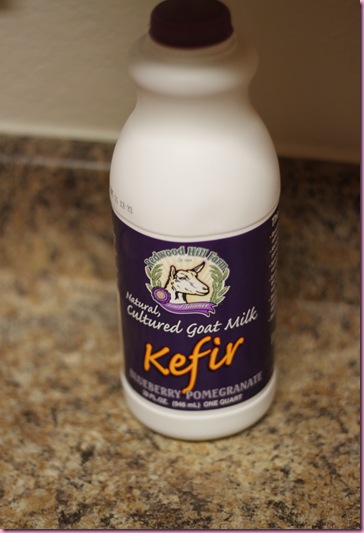 GOAT MILK KEFIR!
Kefir is similar to yogurt and is an excellent way to get digestion-friendly probiotics. You can make it at home (which freaks me out, just a little) or you can pick it up at most health food stores. The goat's milk kefir is made with whole goat milk, so it's very calorie-dense and extra creamy. A half a cup (1/2 serving) in the perfect amount to add to a smoothie for flavor/texture or drizzle on top of some cereal. Think of kefir as the middle man between yogurt and milk.
Today is a marathon day, but lots of good stuff in there:
–Bodyrock
–B-fast with fam
–Blog
-Work all the livelong day
-Blog
-Meet friend for dinner
-Teach
I have four outfits and  3 meals packed (whew!) and am wearing a fun new accessory: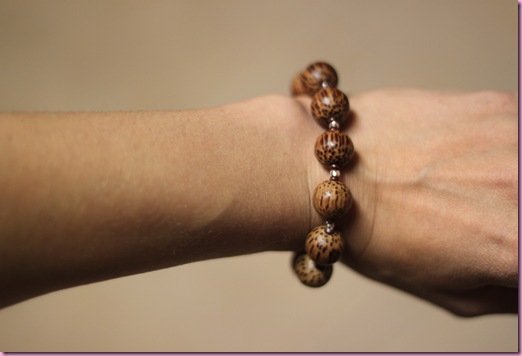 A bracelet made of coconut wood 🙂 Hoping to have in on promo very soon.
Have a fabulous day and I'll see ya after work!
xoxo
Gina
Today's workout jam: "Lux Aeterna" by Clint Mansell. This incredible song came on the Muse Pandora station right at the end of my workout and helped me push through. Powerful ish 🙂