Hey guys! It's almost the freakin' weekend! I'm glad.. how bout you? 😀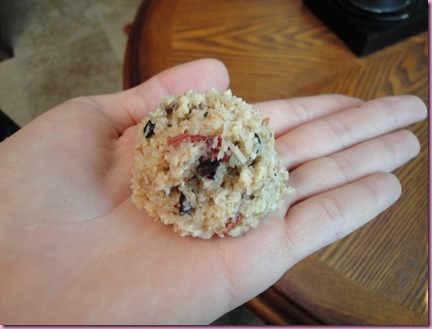 HOLY MACAROONS!!! Thank you guys so much for your generous bids for Angela's Shop 4 a Cause and congrats to Erin E., the winner! I can't believe they went for such a hefty amount –money to a truly excellent cause. I promise to make them extra delicious (perhaps sprinkle gold on them) and throw some fun goodies in there for you too, Erin <3 To those of you who didn't win, I promise a 'roon giveaway in the near future.
I also LOVED reading your "Eat, Pray, Love"s from last night. Your comments were beautiful and so much fun to read 🙂 Thanks for making my night! Between your comments and the macaroon success, I'm oozing with happiness and mush like a goober over here 😉
So, I finally got my Indian Food Fix.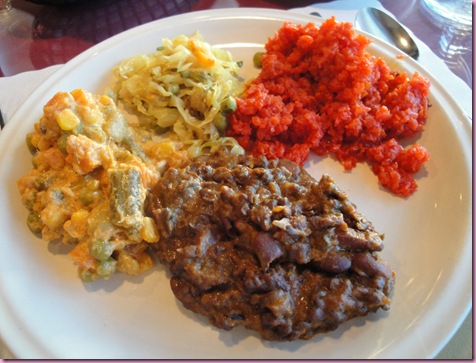 I was so stoked that they had Gajar Halwa (check out my healthier vegan version here), along with dal, veggies and cabbage.
With roti, of course 🙂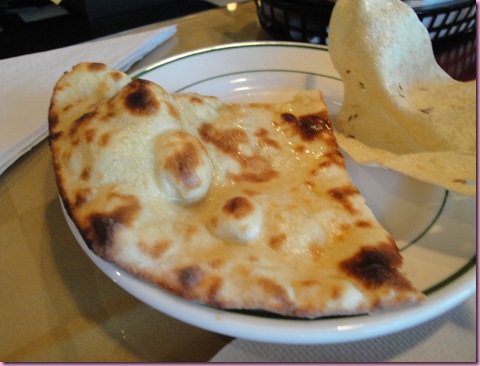 I ended up saving a lot of the roti because while I was waiting for Jeni to call me to meet her for dinner, I had two coffee cups full of Puffins to take the "edge" off- I was a hungry monkey after teaching.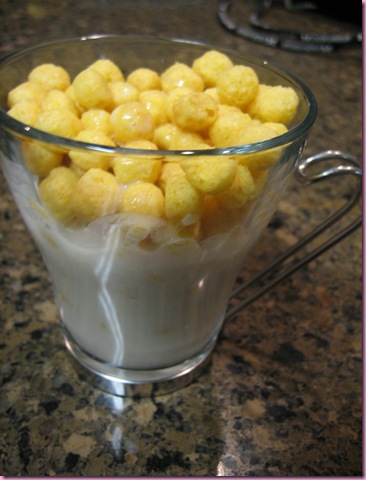 To rewind (a lot) before teaching spin and Zumba, I was feeling a little sluggish.
Green juice to the rescue 😀 (aka Raw Vegan Redbull)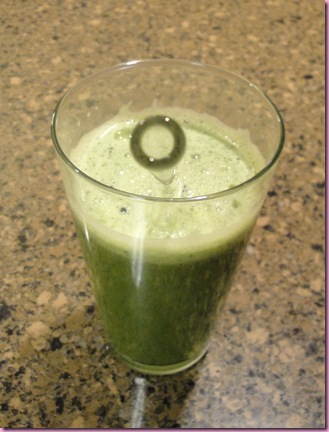 Ingredients:
– 1 pear
– 1 apple
– spinach
– 1/2 cucumber
– 1/2 lemon
with 1 t spirulina stirred in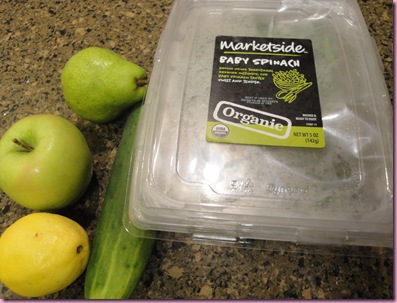 It's funny because even in my coffee drinking days (in college some days I would have 16 cups… not joking), coffee never gave me as much energy as green juice does. I totally believe in raw enzyme powahhhhhh 🙂
Are you a coffee drinker? Former coffee addict like me? Green juice junkie? Tea lover? (I love me some tea… especially mint)
Well I'm off to walk the puppers on the base trail, head to work, then getting a massage and facial. The girls and I are seeing Sex and the City tonight- has anyone seen it already?!?
Have a great day <3
G$
Something to do: Day 4 strength workout of the Summer Shape Up! Today's legs day… get ready 🙂
Meet me back here later for a homemade brown rice horchata recipe