HIIT Bootcamp – get your spot!
Hi friends!! Happy Monday! I hope you had a wonderful weekend. Ours was jam-packed with fun activities – I'll be back soon with a recap- but for now, let's get excited for HIIT Bootcamp!
HIIT Bootcamp starts MONDAY, October 28! Join here.
Are you looking for motivation to crush your workouts as we head into the holidays?
Are you struggling to find time to fit in your workouts?
Are you trying to aim for consistency and a balanced schedule?
I feel ya. I feel like I'm constantly shuffling things around to make fitness work each day, and often find myself working out at home for convenience. Consistency is really important to me, and I feel much better when I take time for myself to move each day. The new HIIT Bootcamp takes all of the guesswork out of creating a plan, especially for those of you who are also short on time, or need to work out at home. Time is so precious, especially when you have a busy schedule, so you don't need to worry about driving to/from the studio/gym or getting ready. Hit play, and go.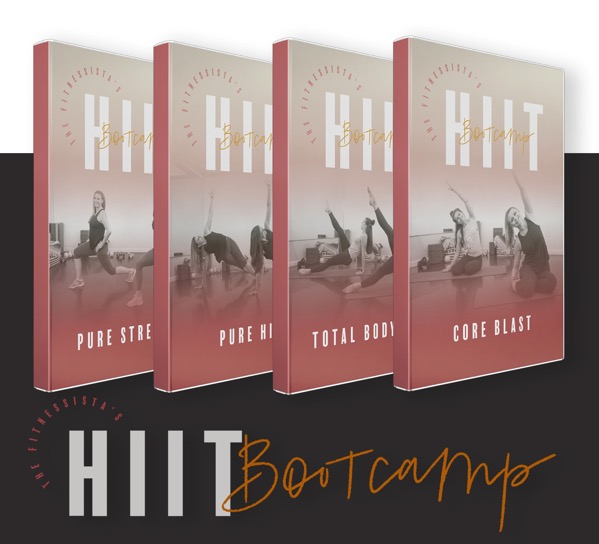 Here's a little trailer with what you can expect:
These workouts are short; all of them are around 25 minutes. They're also KILLER. I spent a lot of time designing each workout to be as efficient and intense (in a good way!) as possible. We were drenched in sweat after filming and sent each other text messages about how sore we were!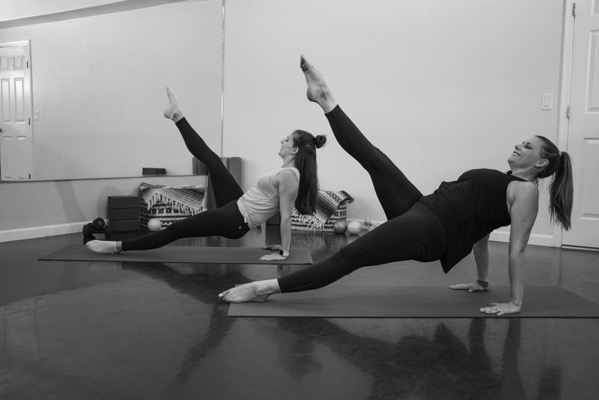 A little bit about each workout:
Total Body HIIT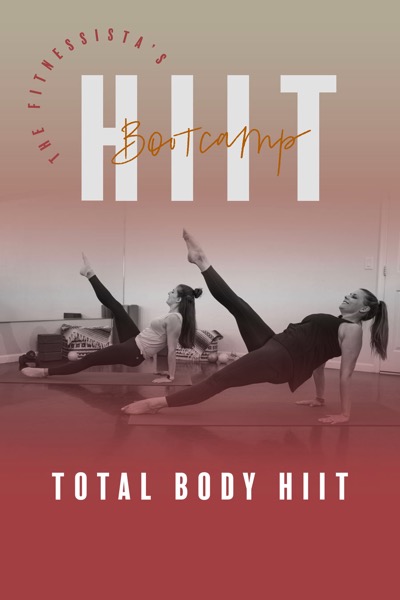 About this workout: this is definitely the most intense one of the group. This one includes 4-minute AMRAP-style strength circus with Tabata intervals. Low-impact and beginner modifications are provided. You don't have to jump to get an awesome workout!
Equipment needed: Two dumbbells
Workout length: 24 minutes
Pure Strength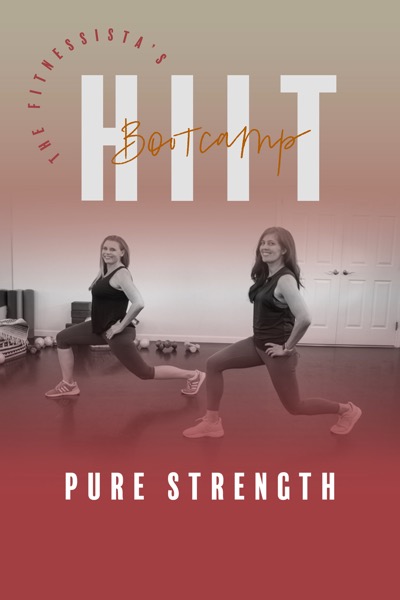 About this workout: this classic strength workout works your entire body, using a pair of dumbbells. This is a great way to challenge your balance while building lean muscle. Beginner modifications are included.
Equipment needed: A pair of dumbbells
Workout length: About 25 minutes
Pure HIIT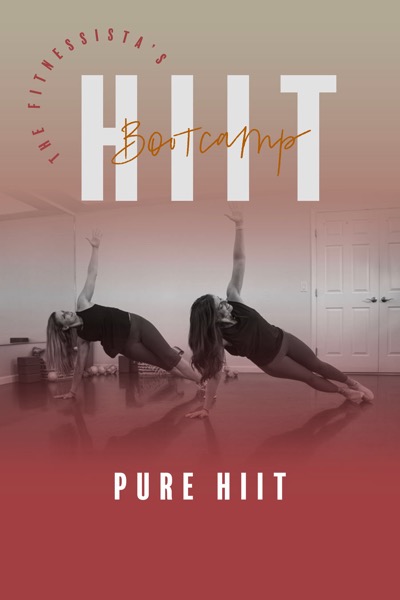 About this workout: this workout is all HIIT work, which is one of the most effective ways to increase speed, power, burn body fat, and promote heart health. In 20 minutes, you'll be drenched in sweat and feeling amazing. Beginner and low-impact modifications are included.
Equipment needed: Bodyweight only
Workout length: 20 minutes
Bonus: Core Blast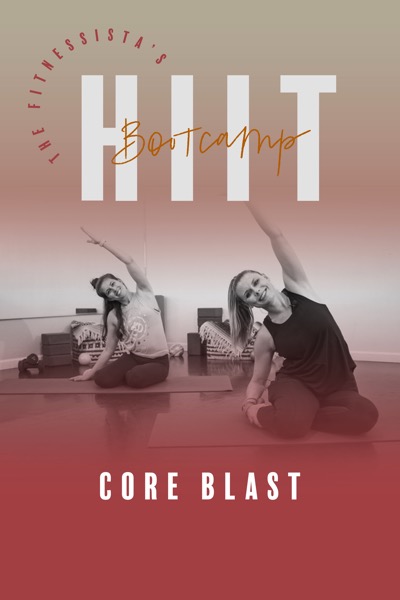 About this workout: if you're looking for a toned and strong core, this is it. Katie leads us through a Pilates-inspired core sequence, challenging all aspects of our core, including the rectus and transverse abdominis, obliques, back, and glutes. This is the perfect accompaniment to any of the cardio or strength workouts in the plan.
Equipment needed: A mat
Workout length: About 30 minutes
The pre-order bundle package price is $34, which includes the full follow-along videos above, a free meal planning/recipe eBook, extra workouts and video tutorials, plus a four-week plan (two options). This is less than half of the cost of ONE personal training session, and you can do these workouts as many times as you want. They're yours to download and keep, or stream directly from Gumroad.
Purchase today and the videos will appear in your inbox on Saturday, October 26. This way you'll be ready to rock and roll on Monday, October 28 for the official challenge! Get yourself a little fitness treat and boost of motivation as we head into the holidays.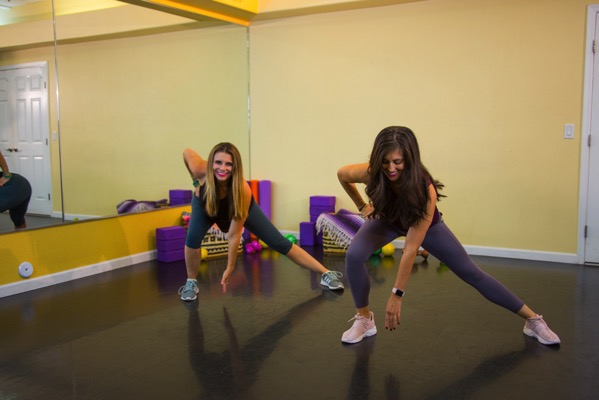 Spots for this are very limited, so if you want in, this is your chance!! For less than one personal training session you'll get four weeks of workouts, accountability, and motivation headed your way. Claim your spot here and be ready to rock and roll on Monday, October 28.
The price will jump to $39 this Friday and enrollment will close on October 27.
More info about HIIT Bootcamp is here!
Who is this for:
Those who are looking for an exciting way to amp up their fitness levels
Those who want to get more out of the workout time they have
Those who are struggling to find motivation, and consistency
Anyone who really loves HIIT workouts and the amazing results it provides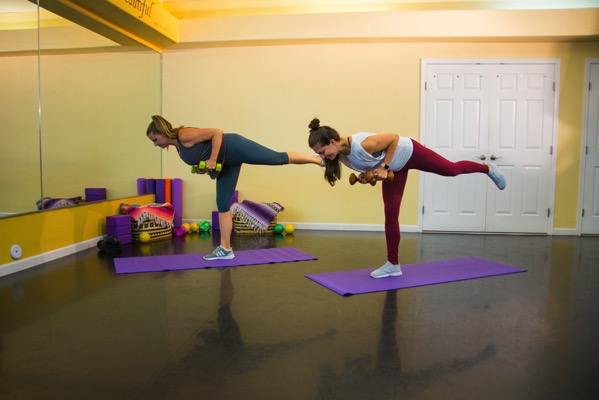 Who this is NOT for:
Anyone with health contraindications or injuries (especially knee)
Those who want to keep going their own thing at the gym or taking classes
Those who have plenty of motivation thankyouverymuch
Are you excited?! I definitely am, and am looking forward to sharing these workouts with you.
Click here to join in the fun.
xoxo
Gina
A huge thank you to Julia of Luminous Lines for the gorgeous graphics you see above.
Videos: Grant Hunker
Workout buddy: Katie Surridge
Location: Animas Center Tucson