There's a man that drives around base in his taco truck, selling delicious Mexican meals. The truck plays the "Mexican Hat Song" as its horn (I couldn't even make this stuff up), and the guys on base swarm around the taco truck like a grown-up version of the ice cream trucks of our youth. The taco man is one of the Pilot's favorite people. He always gets his favorite, the Chupacabra, but hasn't been eating from the taco truck as much as usual, since he's had such a hectic flying schedule.
But tonight, he WAS the Taco Man 😉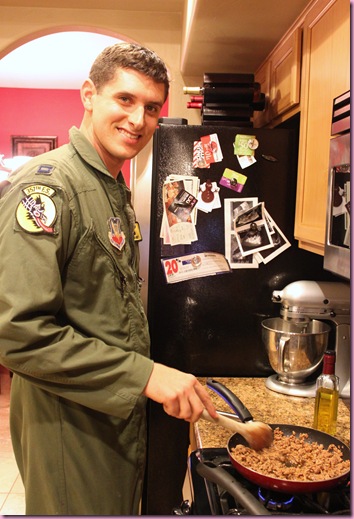 While I was at the gym doing cardio, the Pilot stopped by Trader Joe's on his way home from work to get groceries + ingredients for taco night. When I got home, he got to work cooking up the beef, while I made the other things to go with: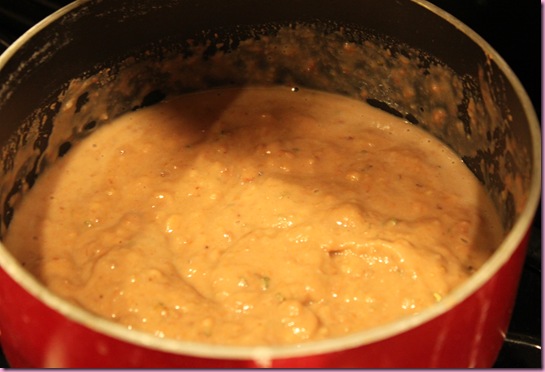 frijoles (a la can since this was impromptu. Homemade is 100x better, but I like to spruce up canned beans by thinning out with a little almond milk, adding sea salt and cumin)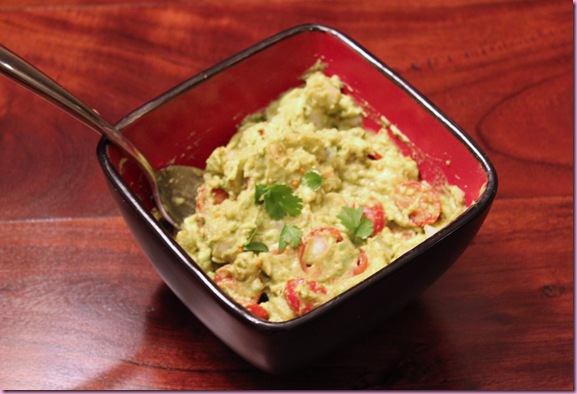 a little bit of cilantro garnish came from my I-planted-at-the-wrong-time herb garden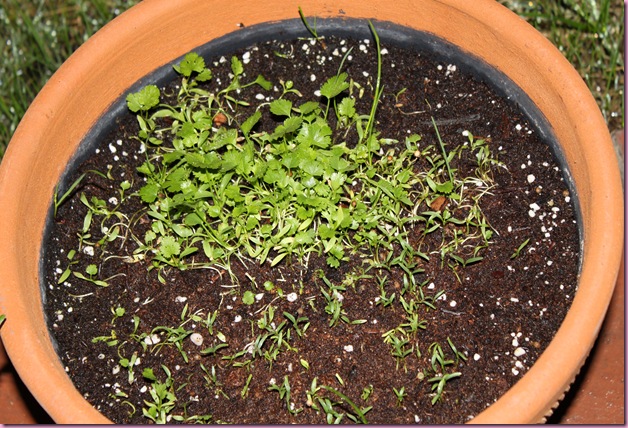 grilled peppers and onions, seasoned with cumin, garlic, cayenne, sea salt, pepper, jalapeno olive oil, and paprika.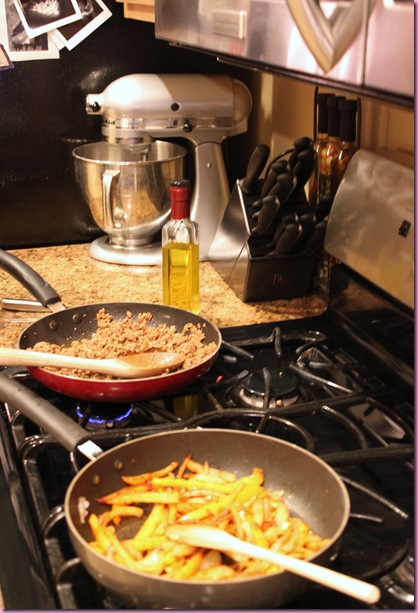 I enjoyed mine salad beast style, with beans on the bottom, then greens, peppers and onions, guac, salsa and goat cheese: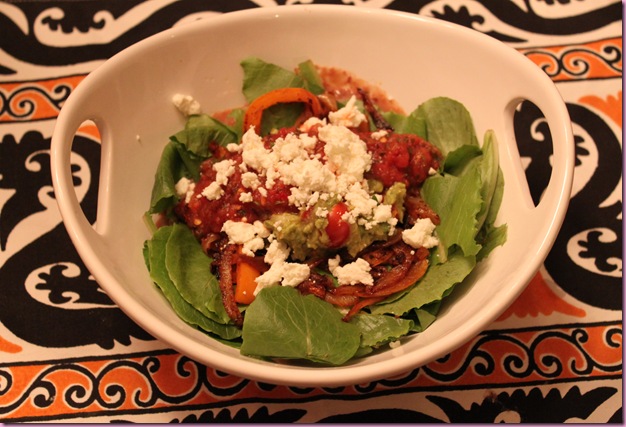 and the Pilot had tacos with all of the toppings + beans on the side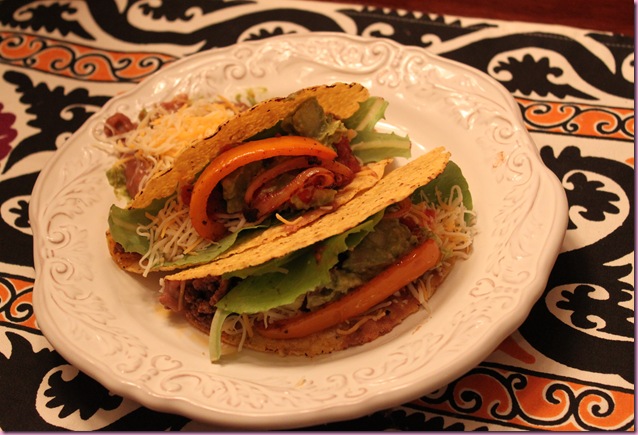 Most of the time, the Pilot and I will eat the same thing for dinner and sometimes I'll just as meat to his, but for a "his and her"-style meal, this one was super easy, quick, and didn't leave a ton of dirty dishes. Winner, winner. Bonus: I know what was in it. Not sure I can say the same for the Taco Man….
A couple fave His and Hers meals:
Time to catch up on DWTS (Rob FTW!) and then call it a night.
See ya in the morning!
xoxo
Gina
Something to think:
"I would much rather have regrets about not doing what people said, than regretting not doing what my heart led me to and wondering what life had been like if I'd just been myself."

Brittany Renee