Home workout plan you can follow featuring live workouts, apps, and on demand
Sharing a home workout plan you can do during this time with live workouts, apps, and on demand options. There are so many great resources out there!! In this post, I'm breaking it all down into a balanced and effective plan.
Hi friends! Another weekend in the books. The girls slept in the tent again, the Pilot and I watched a couple of movies, and we surprised EJ and August with an Easter egg hunt. (We filled up eggs and hid them in their front yard for the kiddos to find!) I hope you had a good weekend, too.
For today's post, I wanted to put together a master resource list of free workouts that are available during this time + how to combine everything into an effective plan. One of positive aspects about this crazy time has been watching the fitness world come together, pivot, and provide as many free workout options as possible. There are SO many great classes and studios available that honestly it's become a little overwhelming!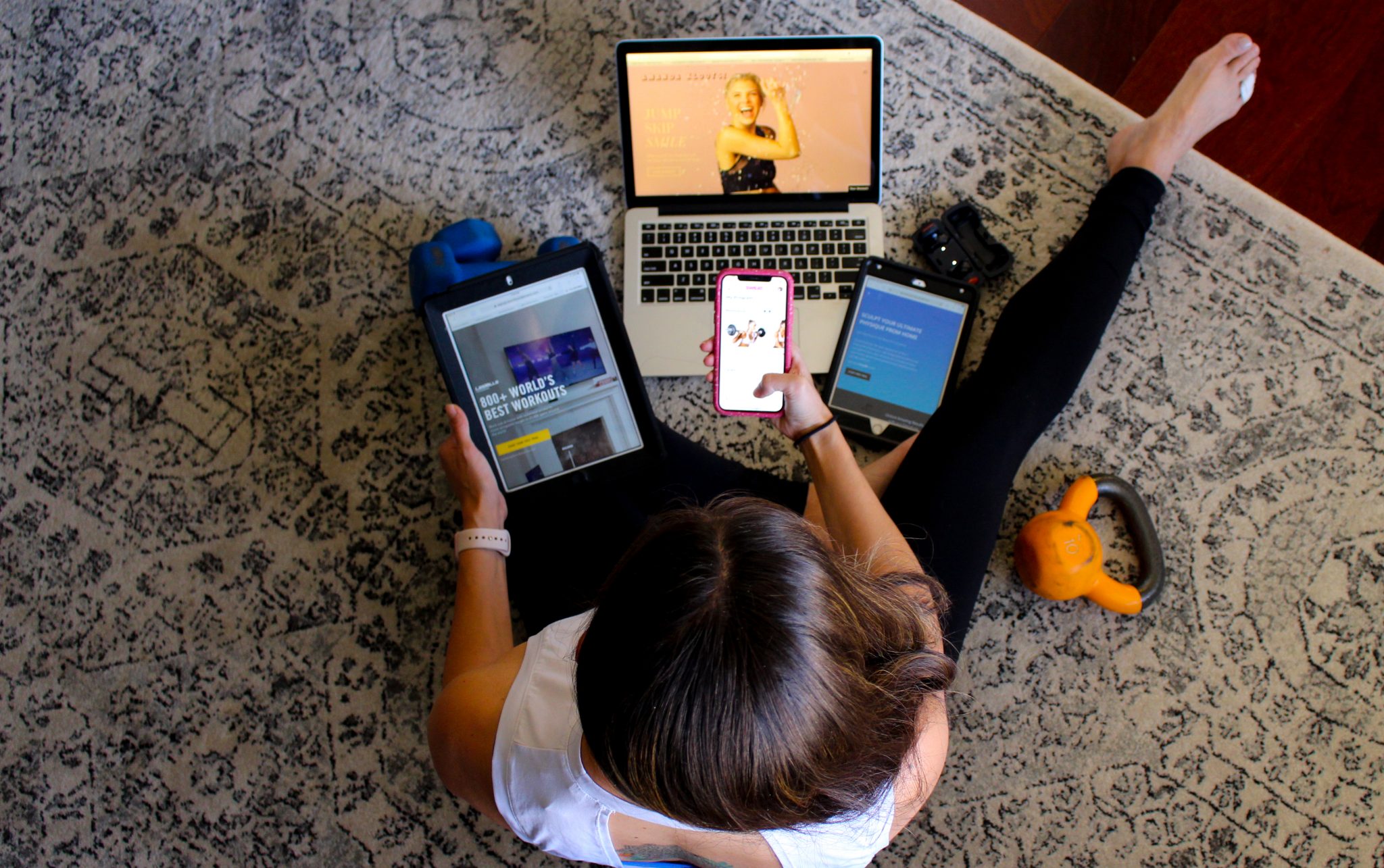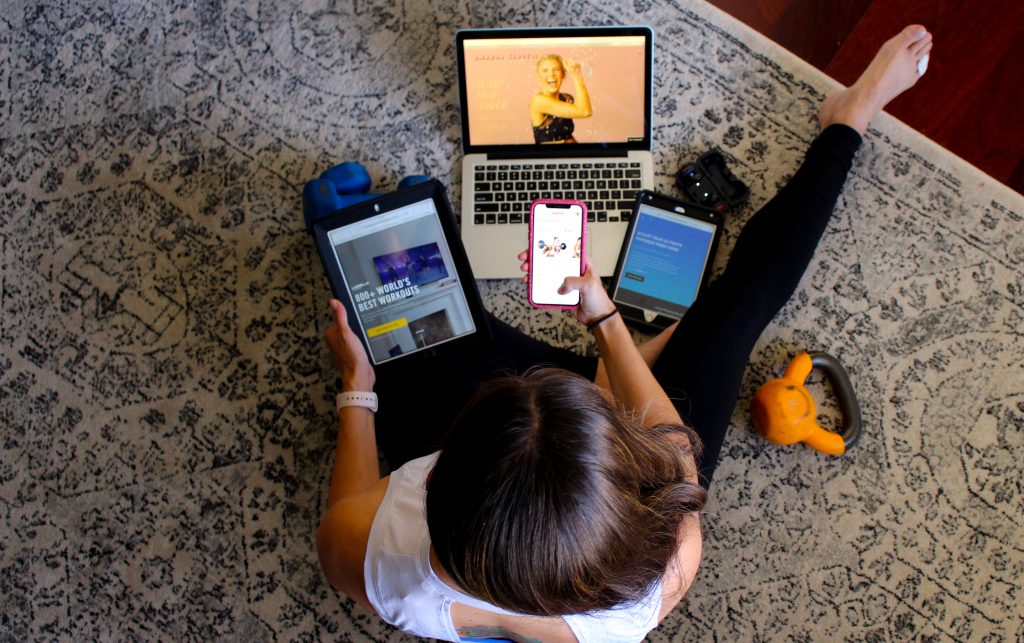 I can absolutely see how it might be daunting to pick a class or create a schedule since there's so much out there right now. I created three different weekly plans, categorized all of the free workout options (total body, upper body, lower body, cardio, OFF) and then you can plug and play into the plan that works for you. I LOVE putting fitness plans together and hope that this is helpful as you choose the workouts/classes that fit into your life right now!
Home Workout Plan with Live Workouts, Apps, and On Demand
Option 1: Full body + lower and upper body split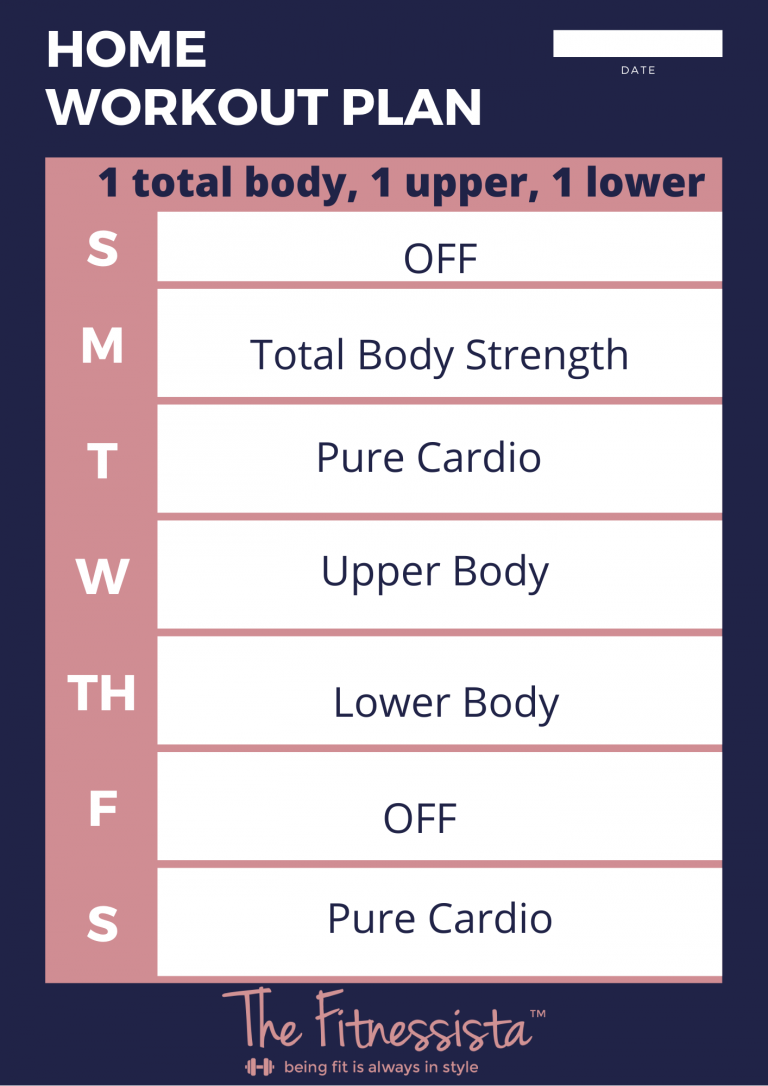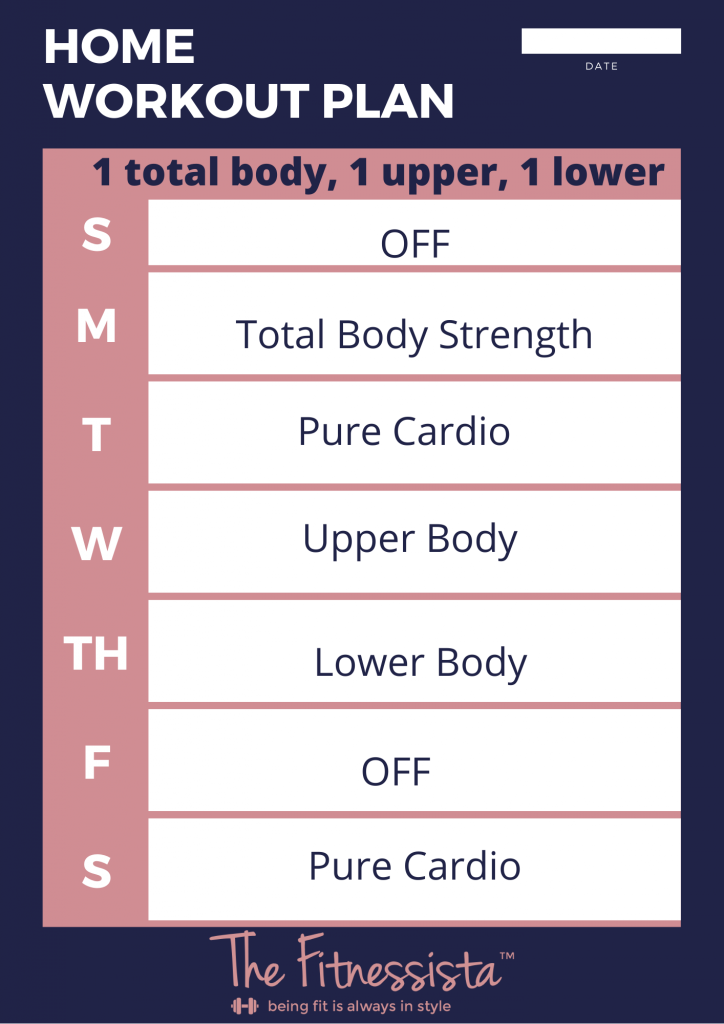 Click here to download a printable PDF.
Sunday: OFF
Monday: Total Body Strength
Tuesday: Pure Cardio
Wednesday: Upper body
Thursday: Lower body
Friday: OFF
Saturday: Pure Cardio
Option 2: 3 Total Body Workouts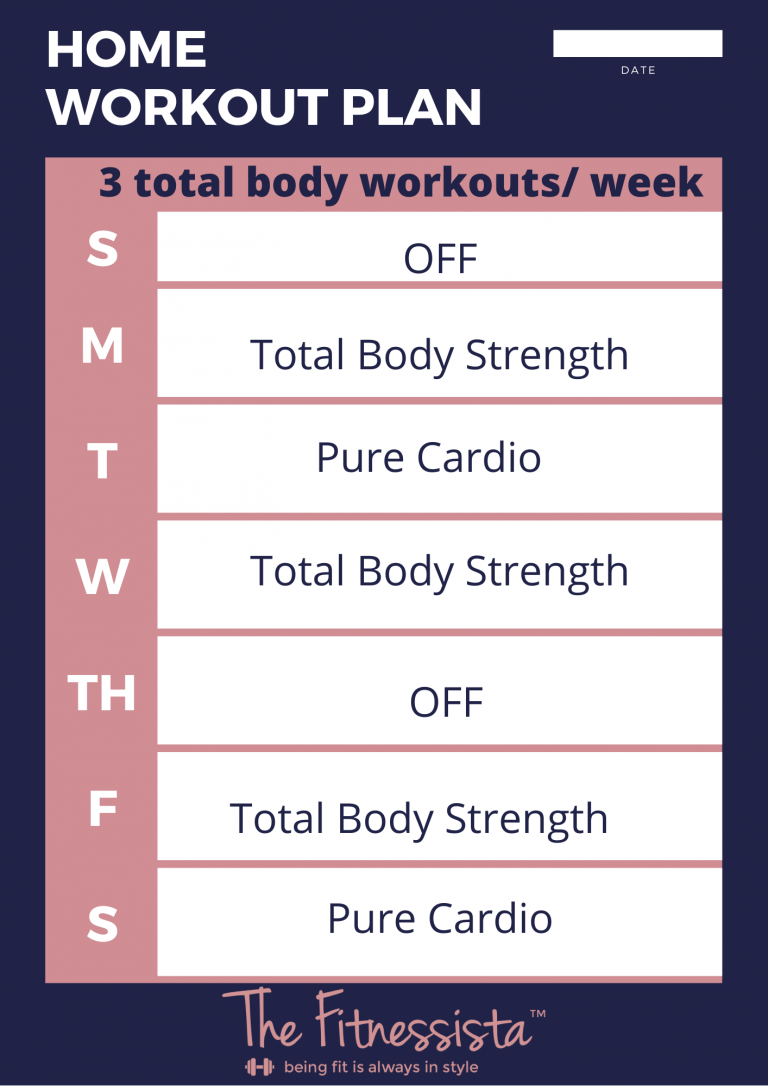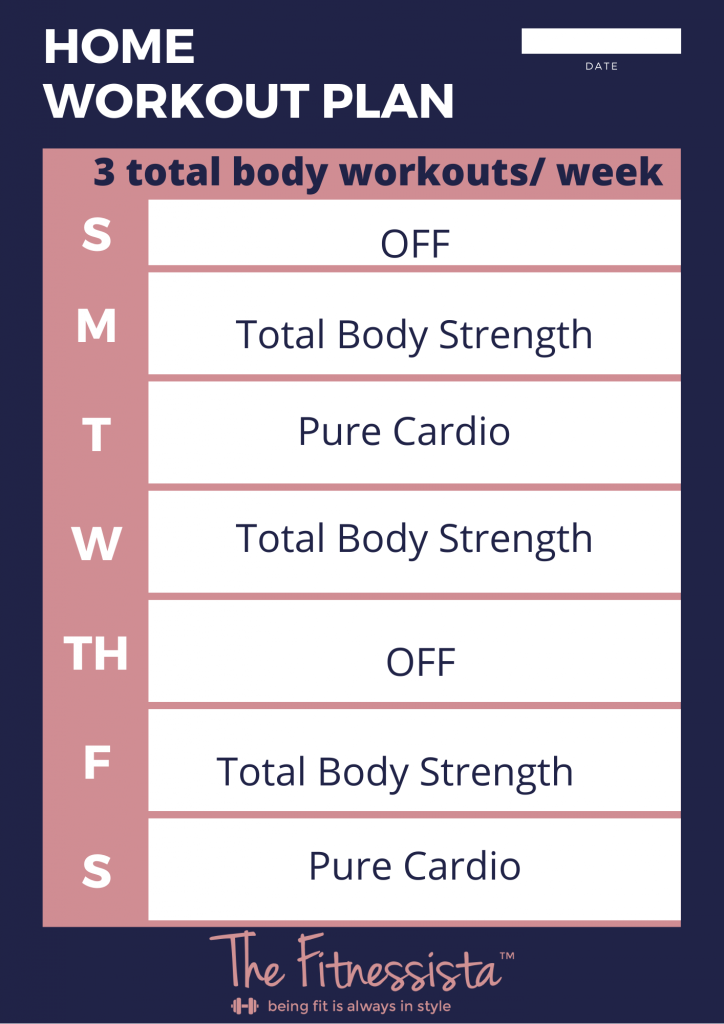 Click here to download a printable PDF.
Sunday: OFF
Monday: Total body strength
Tuesday: Pure Cardio
Wednesday: Total body strength
Thursday: OFF
Friday: Total body strength
Saturday: Pure Cardio
Option 3: Low-impact/beginner plan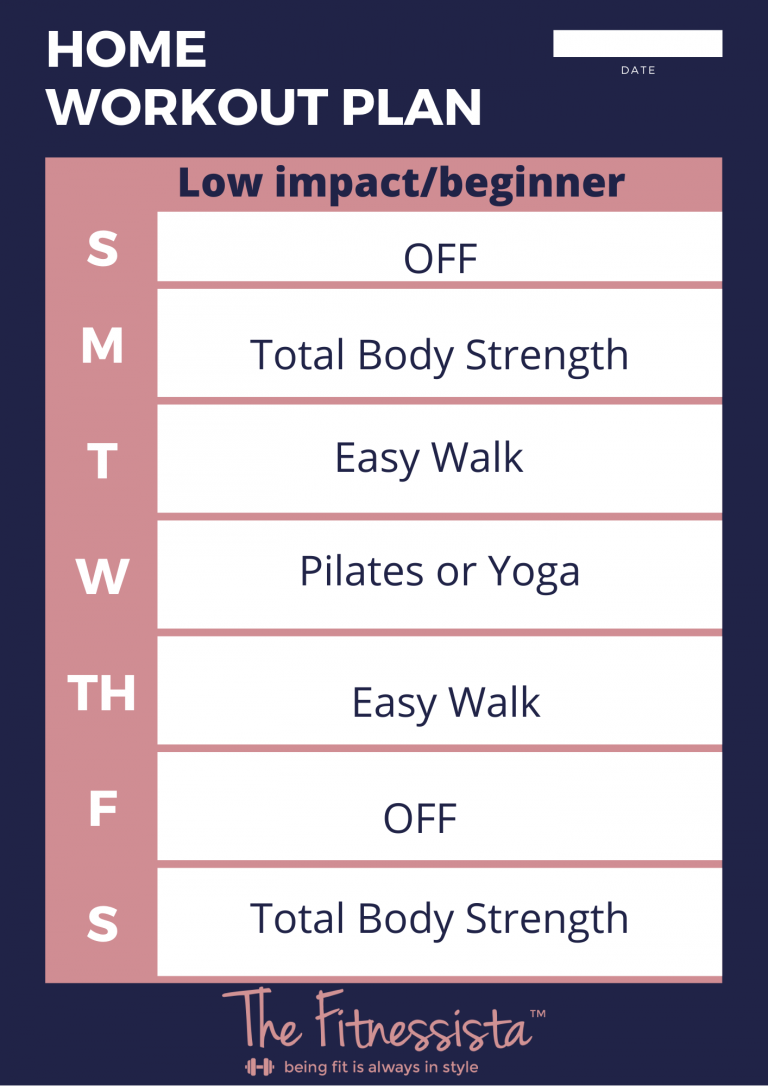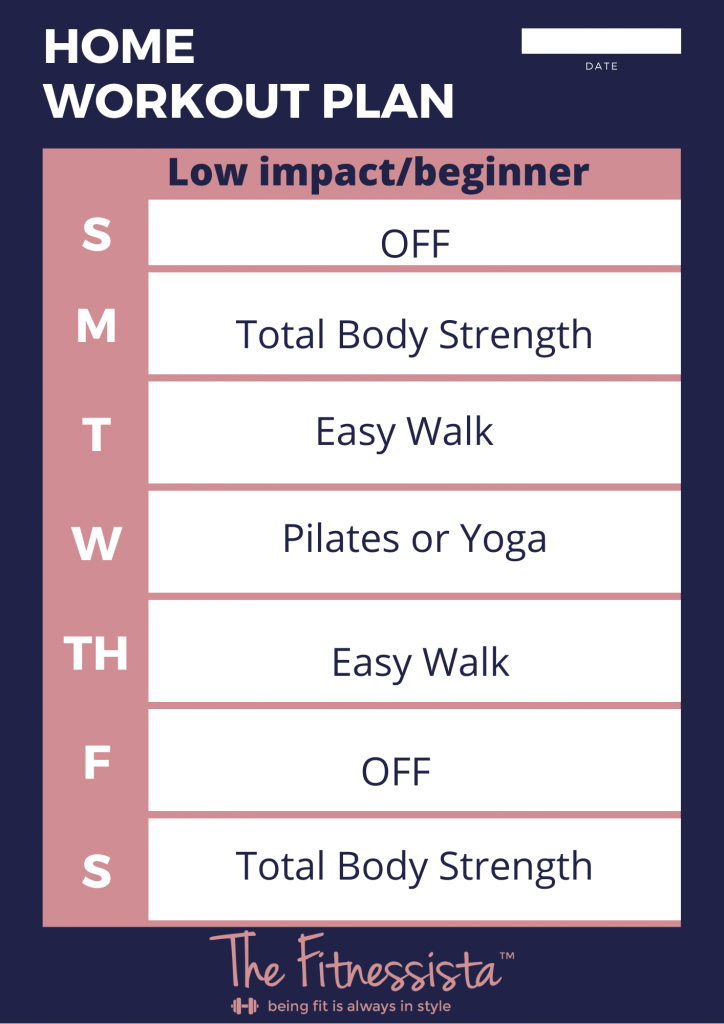 Click here to download a printable PDF.
Sunday: OFF
Monday: Total Body Strength
Tuesday: Easy walk outside
Wednesday: Pilates or yoga
Thursday: Easy walk outside
Friday: OFF
Saturday: Total Body Strength
Below are different studios and individuals offering free workouts and trials during this time. For simplicity, I only included FREE options below. There is so much to choose from right now and I feel like if you're paying for a bunch of different studios and apps, it can get costly and overwhelming. Use the free trials to check out a class and if then later on you can pay for the ones you truly love!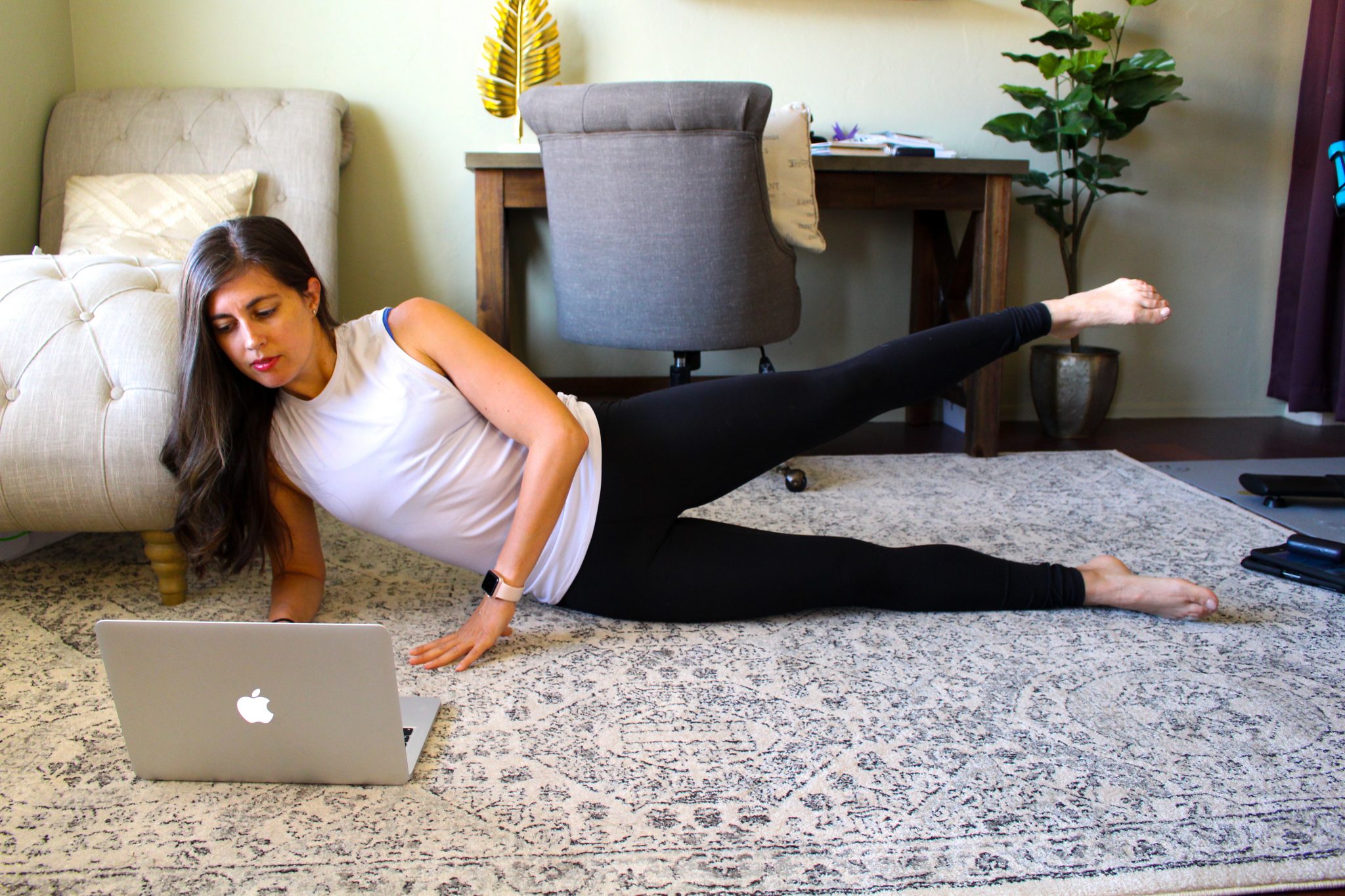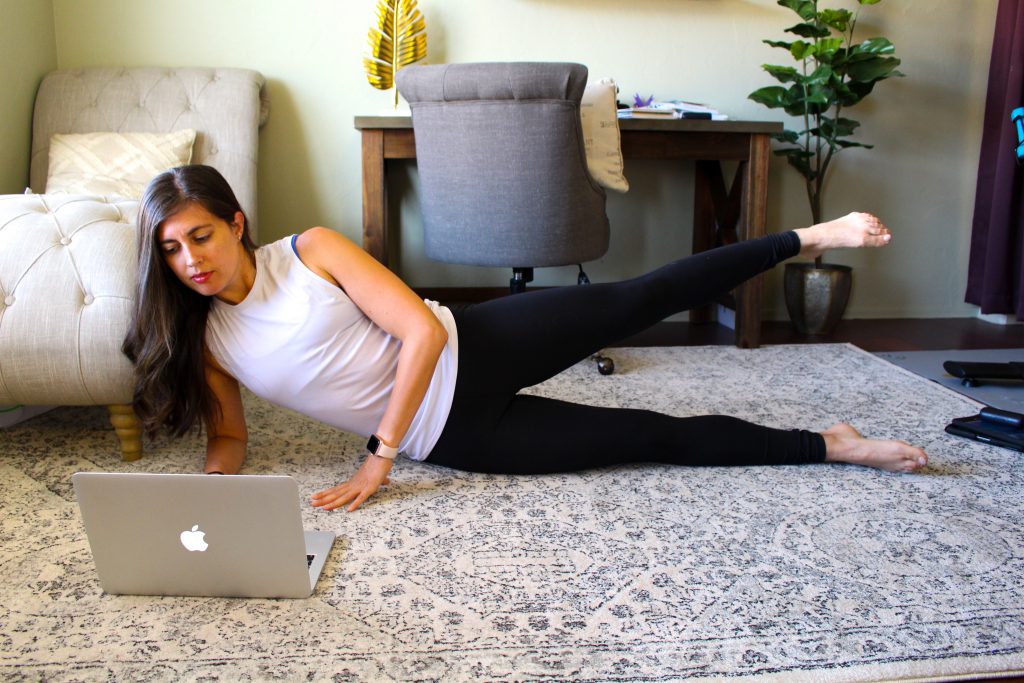 Total body:
Strength/bootcamp
BODYPUMP (available on Les Mills On Demand. Use my link for 21 days free!)
Peloton bootcamp classes (try it for 90 days free)
Home HIIT and Mobility Workout
Pilates
Core40 – one of my favorite studios in San Diego. They're doing free IG Live workouts right now
Barre
Barre Body (this is where I used to teach in San Diego! I LOVE their barre classes. Check out their IG for daily workouts)
barre3 (15 days free)
Physique 57 (one week free)
Yoga
Power Yoga with Baron Baptiste through lululemon (I've always wanted to take a live class with him so this has been the next best thing!)
Sumits Yoga Tucson (daily workouts on IG Live. This is where I practice in Tucson and miss it dearly. So happy for the opportunity to practice at home.)
Pure Cardio:
There are so many great cardio options available right now!
Dance cardio
Dance Cardio with Todd (whenever I can take a live DJ class with Todd here in Tucson, I go for it. He is incredible and always leaves me super sweaty and with a smile on my face)
Dance Cardio with Amanda Kloots (I've paid for a couple of her full videos, and they're amazing, but she also has some workouts saved in her IG highlights that you can do for free)
Dance Body (free classes on IG live)
Kickboxing//HIIT
Running:
Peloton treadmill and outdoor running options 
Spin:
Starcycle Danville (workouts on their IG live)
Low impact/beginner:
Upper body:
Tone It Up app (free 7-day trial)
BODYPUMP (pick an upper body set)
Sweat app upper body workout (free 7-day trial)
Lower body:
BODYPUMP (pick a lower body set)
15-minute slider legs and butt workout
Barre Legs, Booty and Pilates Abs
OFF day options:
Meditation through an app or on your own – if you have any YouTube meditation classes you love, please send them my way! Peloton has meditation classes on their app (free trial), too
Take a nap, read a book, enjoy a bath, practice an instrument, create some art, do something that feels restorative and healing for you
Restorative options through lululemon
Prenatal options: 
the Bloom Method (the app is paid but they post free workouts on their Instagram)
Moms Into Fitness YouTube channel
Some notes:
– Make sure you're taking 1-2 days of rest each week. During this crazy time and with all of the fitness resources available, it can be very tempting to work out every day and overtrain. This will have the OPPOSITE effect you desire. When you overtrain, this can cause an elevated heart rate, increased stress in the body which can cause inflammation, and lead to injury through overuse. Make sure you're giving yourself 1-2 days to rest and recover each week.
– Take advantage of the free trials! There are quite a few above but I highly recommend Les Mills On Demand (free 21 days) and Peloton (90 days). Set a reminder if your phone when the trial is about to expire and you can decide if you want to keep them. My review of LMOD is here and my review of Peloton (with full plans using the Peloton app) is here. I frequently use both in my weekly routine.
– Alternate workout intensities. When you're consistently working at a high level, with no "easier" days in the schedule, you will start to see diminishing returns from your efforts. When you're depleted, this can also deplete your immune system. Use your workouts to energize yourself! Make sure that you're doing something different than yesterday and follow a more challenging day with a rest or lower-intensity workout.
– Use this opportunity to dial into the types of workouts that you truly enjoy! There's nothing like being forced to stay home and away from your usual studios/routine to determine what you really like and works for your body.
– I'm currently working on revamping my most popular Fit Guide (Home Workout Warrior) to include video demos for all of the workouts. (It's currently a PDF with bonus meals, recipes, and full video workouts.) I'll be re-launching HWW in mid May to include the video demos at a very discounted rate with half of the proceeds going to Feeding America. If you'd like to join the waiting list for the relaunch and get first dibs, click here!
Hope you have a happy Monday. Hang in there friends and thank you for stopping by the blog today!
Are there any studios or classes you're loving lately? Feel free to share the goods in the comments section!
xo
Gina