How I learned to read and run on the treadmill
Hi friends! How's the day going?? It's been back in the swing of things over here. It also felt good to get back into the routine. I woke up early (my internal clock is somewhere on the east coast after traveling so much the past month), grabbed a banana with almond butter,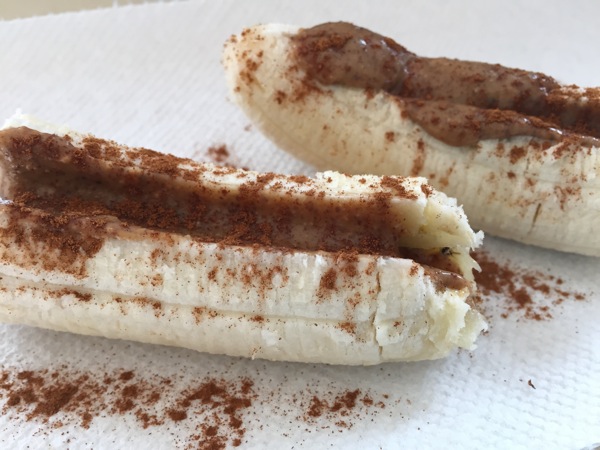 and went to an Orangetheory class. I made it twice this week, and it felt AWESOME. Today was a strength day with hills, jump squats (we did 100!), and unilateral strength work, which I love.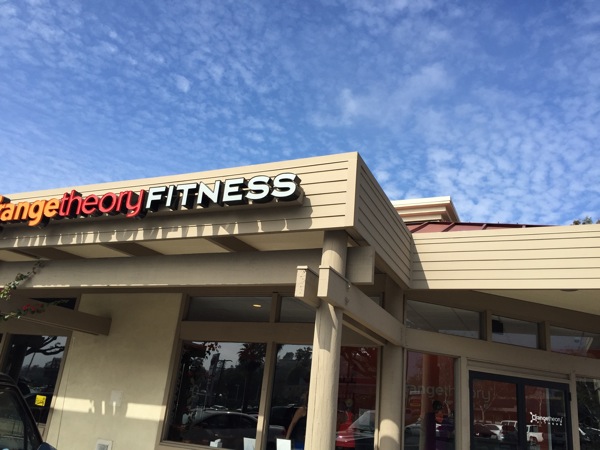 Some eats from lately: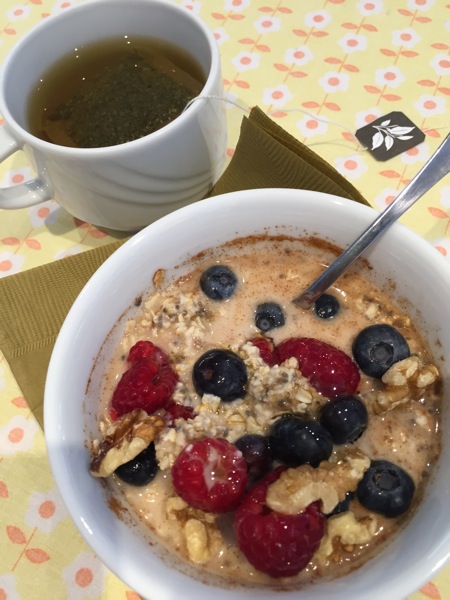 (oats with almond milk, walnuts, cinnamon and berries)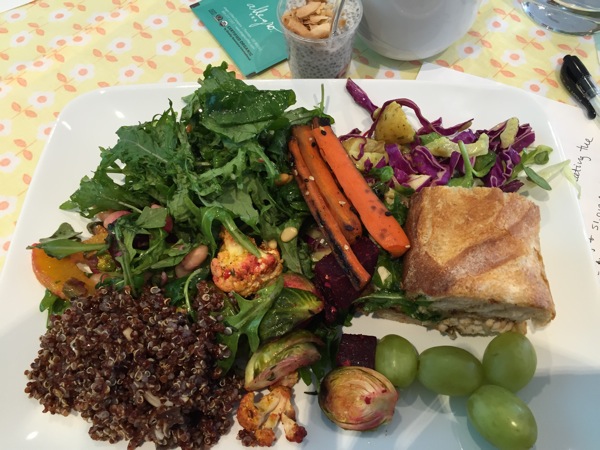 (awesome salad bar, quinoa, roasted veg, sandwich and baby chia pudding)
(apologies for the iPhone pics! I hardly took my camera out this week)
With traveling, it was fairly easy to stick with workouts since the hotel had a great gym. I didn't think we'd have enough time to hit the gym -when I'm on another time zone, I like to sleep until the last possible second haha- but we had some downtime, which was great. I didn't pack gym shoes, but wore these goofy fashion-y sneaks for a treadmill walk (25 minutes)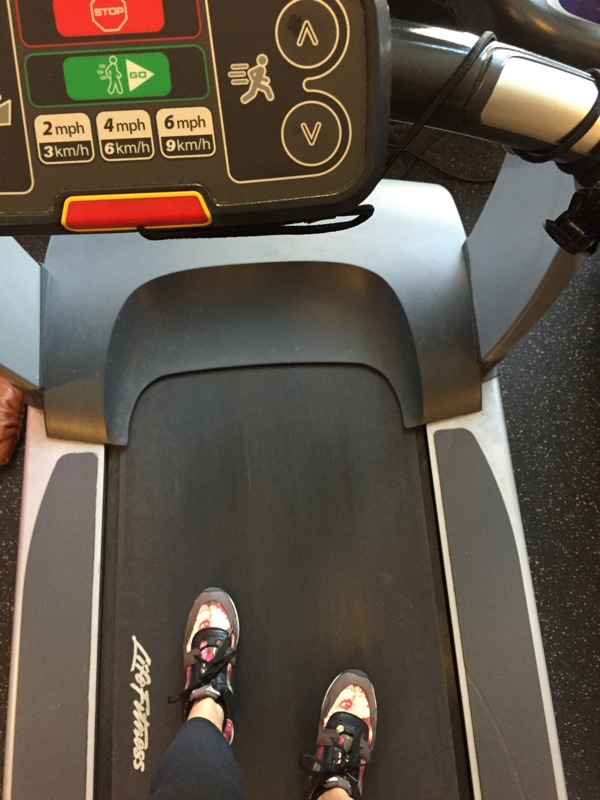 and got in a 30 minute Physique 57 online class in the hotel room. I am obsessed with Chad's cardio blast class! He has an awesome energy.
Quite a while ago, when I mentioned that I finally learned how to read and run on the treadmill, a few of you asked me for some tips. This is something that I'd been wanting to be able to do for quite a while, and it always seemed like it was hard to keep my eyes on the lines of text.
Here are some things that helped:
1) Go more slowly than usual until you get used to it. I used to get frustrated because I'd try to run at my normal base pace with the Kindle, and always felt I couldn't concentrate. When I decided to go for it, I ran at a 6.0, and my usual bace pace is around a 6.3 or 6.5 depending on how I'm feeling.
2) Find something to read that you're obsessed with and can't put it down. I'm pretty sure Big Little Lies was how I learned how to read and run on the treadmill. Liv was in childcare at the gym, so I wanted it to make a quick cardio session, but wanted it to be sweatier than a power walk. I also had Big Little Lies on my Kindle and COULDN'TWAIT to know what happened. So I told myself I was going to read and run, and for some reason, it finally clicked. I think it's less motivating if you're reading a text book or something you're kind of "meh" about. It needs to be a juicy "must.finish.now" type read. 😉
3) Use a treadmill or cardio machine that has the book or Kindle at an appropriate level that doesn't compromise neck position. Make sure that you're not looking down too much, or too high, so that you're able to maintain proper breathing techniques.
4) Keep good form, and try to minimize a ton of bouncing. You want to be light on your feet of course, but if your torso is bopping all over the place, it's going to be much harder to read. If anything, try for a couple of minutes, take a break to walk or do some strength, and try again.
5) BE CAREFUL. Make sure you can still focus on what you're doing. I don't want to hear about anyone falling off a treadmill haha.
Do you read while you do cardio, or watching movies? Or do you prefer to just zone out with your playlist? Anything you're reading that you're sucked into right now? I'm excited to finish The Book Thief. How's the movie??
Time to get ready for barre. Hope you have a great night!
xoxo
Gina
Something to do: this arm burner! When we shed our wool coats and sweaters, those guns are gonna pop 😉