Friday Faves + discussion
Hi friends! Happy Friday! Have anything fun on the horizon this weekend? I'm excited to hang out with the fam, make dinner at home (so.much.takeout.this week), and make a beach trip. It will be the same as pretty much every weekend, and it sounds pretty glorious. Also, did you know National Margarita Day is Sunday? I'll be whipping up a concoction to celebrate and share with ya. 🙂
Here are some of the things I'm loving from the week and around the web: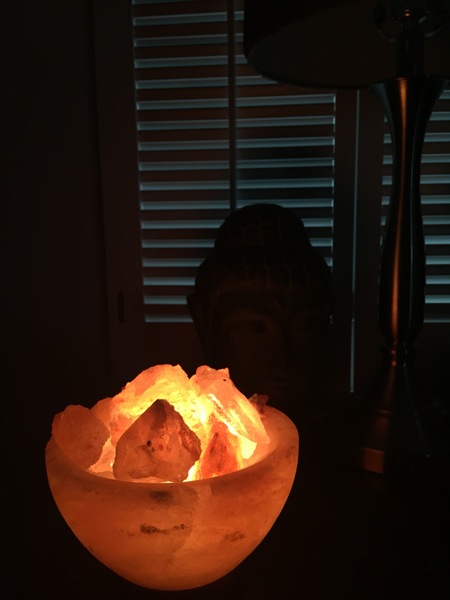 The salt lamp that madre brought. She's very familiar with my obsession with salt lamps (we have this one, which we used as a nursery nightlight when Liv was teeny, and lots of these candle holders) and she saw the above one at the gem show, and picked it as a gift. I LOVE IT. Romantic, hippie and beautiful; all things that are good.
Dinner at Travail. During our blogger trip this week, we were treated to a legendary dinner at Travail, which is one of Food Network's top 10 restaurants. They opened the restaurant for our group, and the chefs surprised us with course after course of delightful dishes and drinks. Here are some of the courses we enjoyed: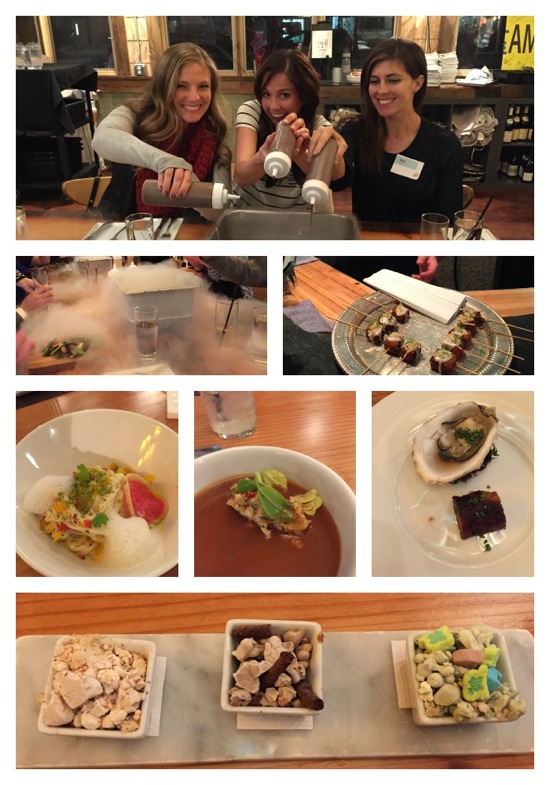 Since they originated as a Kickstarter, they have their supporters' names written on the wall.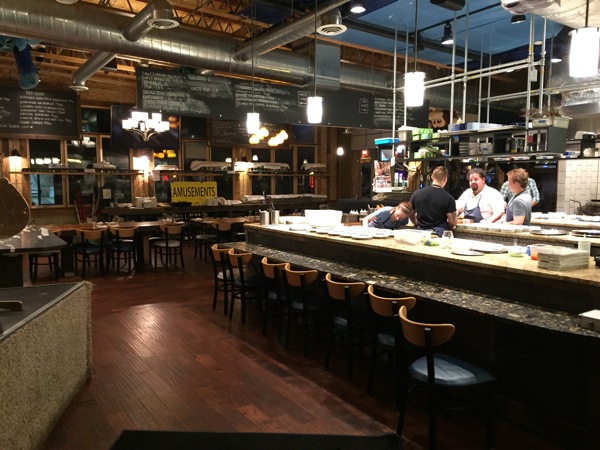 It was an incredible meal, and if I find myself in Minneapolis again, I'd love to make my way back. It's gourmet and whimsical fare that would also be perfect for a date night.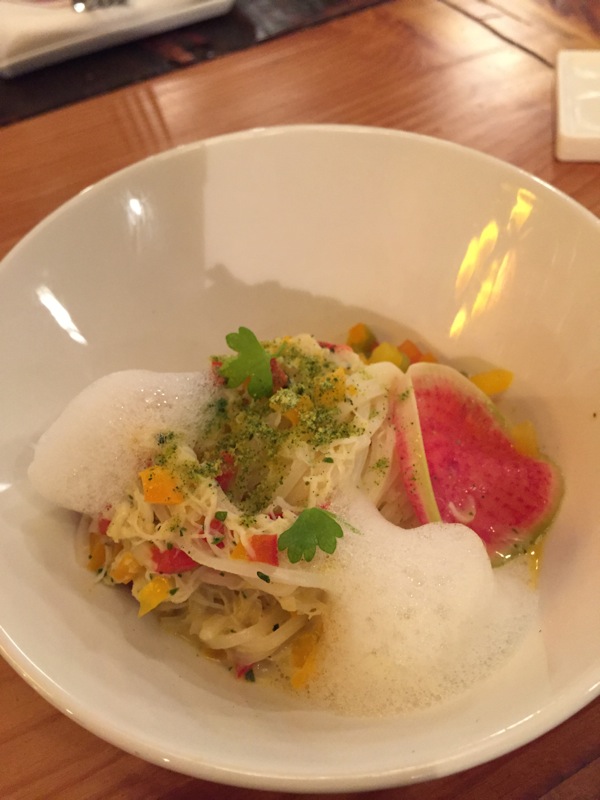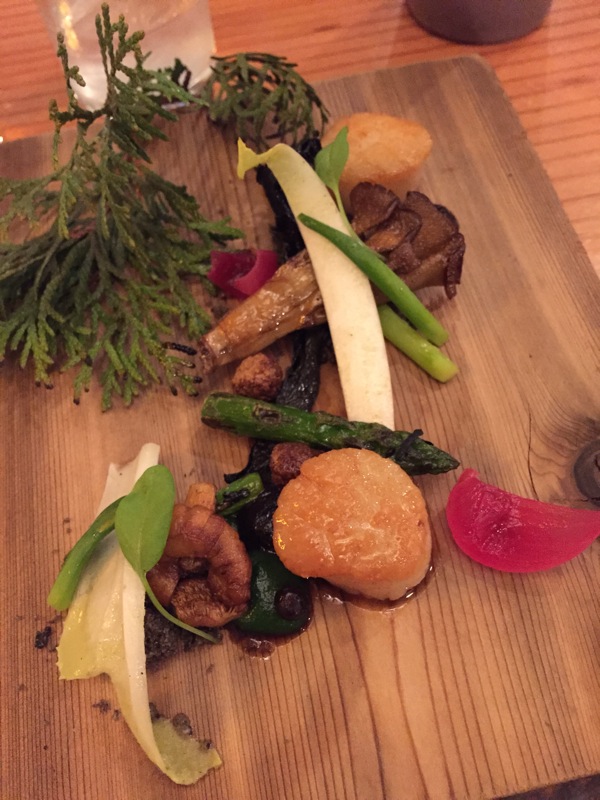 While I was there, I also joined Kim for a lovely breakfast at French Meadow. Blue corn pancake, we must meet again.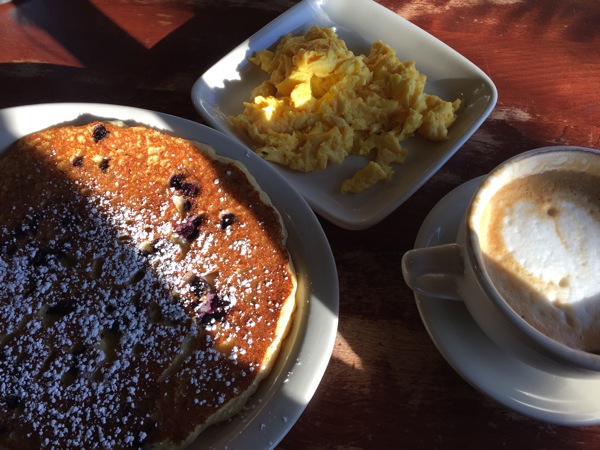 Because being healthy means not always being healthy (a.freakin.men)
36 hilarious responses to perfectly innocent signs.
BODYPUMP. This is definitely one of my true workout loves. The exercises and tempos match the music so well, and as someone who loves to dance, it seems to be the perfect hybrid of dance and strength training, as it's choreographed iron pumping. It's also a very different way to train (muscular endurance, focusing on lower weights and LOTS of reps to reach fatigue) and an awesome complement to my usual 3 sets of moderate-heavy workouts I do on my own. It just makes me happy… and so sore.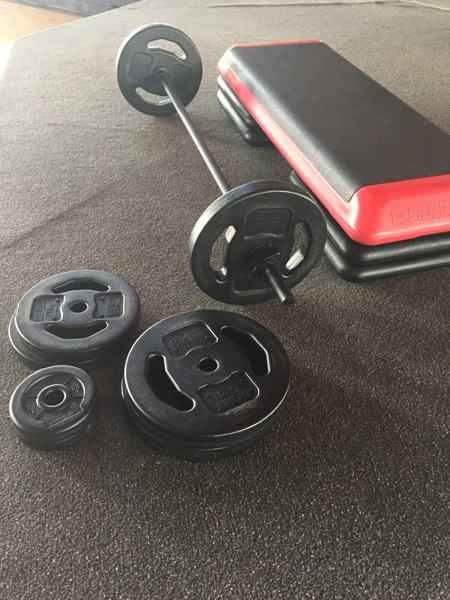 Why everyone needs to stop saying yoga doesn't count as a workout.
Your awesome comments on this post! I loved reading them.
[If you want to skip the food/political stuff below, I hope you have a wonderful day. If you'd like, please leave a comment with something you're loving this week!! xoxo]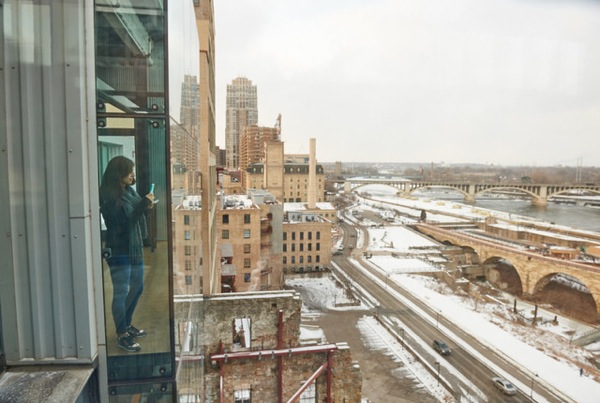 Your concerns and questions on this post. This one of the things I love so much about blogging: it generates discussion. It's not a one-sided thing, and I love when we have the chance to really talk, connect, and learn from each other. Many of you also let me know that we shared the same thoughts and concerns. As you guys know, I went to visit the General Mills headquarters this week, something that I was hesitant about doing. I let them know my thoughts (I have a pretty strong anti-GMO stance, and I'm not an advocate of processed foods), declined the invitation and thanked them for the opportunity. Shortly after, they wrote back to let me know that my concerns were the reason they wanted me to come. They told me they genuinely wanted to hear my feedback and wanted me to ask the "tough questions" because they were certain many people felt the same way. I have to say, it was kind of refreshing to hear. I feel like many companies are set in their ways and aren't receptive to criticism or feedback. So, I went for it. The very first discussion question I asked was about Prop 37, a proposed California state law that would require foods with GMOs to be identified as such on the label. General Mills, along with a handful of other companies, paid a significant amount of money to defeat this proposition. As a consumer, I was FURIOUS when this happened. "Why don't they want me to know what's in our food? What are they hiding?" In my mind, these companies were instantly villainized; it's the day I stopped buying Larabars and reconsidered our purchasing habits.
I asked the President of GM's cereal division about Prop 37 ("Why did they spend so much to defeat it? It made me feel like you didn't want me to know what was in my food, and it drastically changed my opinion of General Mills") and he had an interesting response (please note that all of this is paraphrased):
He said that they have unique labeling laws for each state/territory. This means, they have 52 boxes for each type of cereal, and making such a drastic change to one (and potentially more if other states followed suit) would be a significant expensive, logistical challenge. However, they wholeheartedly support federal labeling to indicate whether a food contains GMOs that would standardize regulations and reduce the workload involved in keeping up with the laws of 52 different states/territories. He admitted that the entire thing wasn't handled and communicated appropriately, and if he could go back in time he would, but he said they want consumers to know what's in their food; it should just be on a federal instead of state-by-state level. They say they're working to make changes that consumers will appreciate. The cool thing is that because they're such a big company, they have the potential to make a huge impact if they follow through. One thing that I found interesting is that they acquired a few brands that I really love and purchase regularly: Cascadian Farms, Food Should Taste Good, and Annie's. They claim that they didn't buy these companies to change them, but they are learning from them so they can implement positive changes within their own products.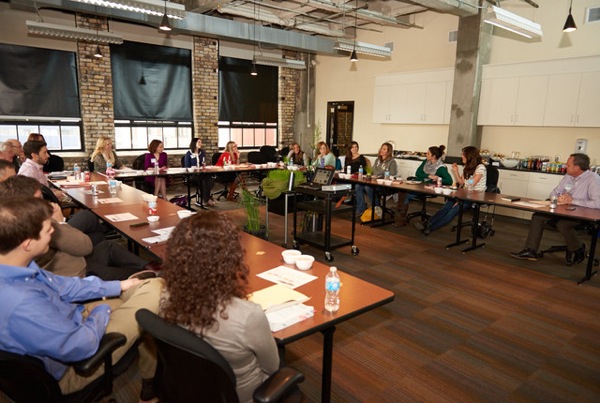 I want you guys to know that I am not standing up for them (and I personally dislike their page regarding their stance on GMOs), but many of you asked me to share this information, so I wanted to do so. For our trip, they had zero posting requirements about it; they just wanted us to come and see the headquarters, enjoy some awesome food and company, and participate in discussions about the food values and characteristics that are important to us. During one discussion, we talked a lot about the Standard American Diet: how Americans eat and how our actual eating habits can differ from our aspired eating habits. Three main factors come into play: commitment, finances, and availability. While I'm not a fan of processed foods, the reality is that many Americans can't reasonably afford to constantly eat organic or fresh foods. It's expensive, and the fact that unhealthy food is significantly cheaper than healthy food is an issue in itself. Sometimes it's a problem of accessibility. Food deserts affect people who don't live near, or have the means to get to, farmer's markets and fresh produce. Finally, some people just like and enjoy processed foods, and that's cool, too. All I can worry about is what I feed myself and my family, and we're not perfect by any means. If GM can make changes to their products that doesn't dramatically increase the price, especially for those who rely on them, I think it would be a huge benefit.
I would love to hear your thoughts below. I also know that you're a classy group of ladies (and dudes); we're all doing the best we can with what we have.
xoxo
Gina