How much cardio do you need?
I'm a bit of a cardio junkie.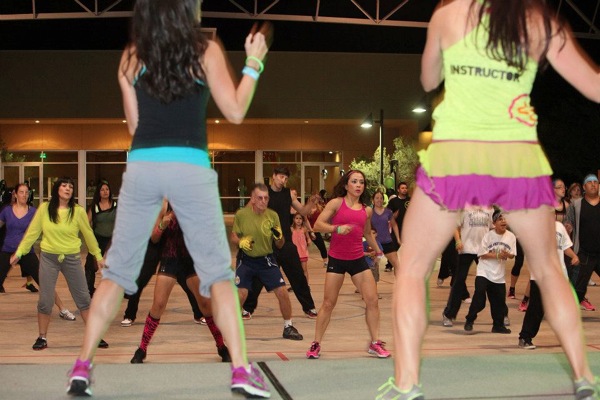 [teaching at a Zumbathon]
I LOVE cardio, but not just any cardio. I'm pretty selective about the types I'll choose and there's no reason to not be picky- there are so many fantastic options! I can't stay on the elliptical for very long anymore -I think I've logged too many miles on that thing- and when the sunshine is beckoning or the Zumba music starts playing, you know where to find me.
Some of my cardio faves:
-Running (when the weather is just right and all of the stars are aligned)
-Walking with Liv and Bell
-HIIT intervals (jump rope, running or Stair Master)
I often get asked how much cardio I get outside of teaching. The answer: not a lot.
Usually I try to focus on strength and yoga outside of teaching, with short HIIT blitzes throughout the week. Each week, I'll post my tentative fitness plan – maybe I can start updating it with what actually happens since my teaching schedule changes frequently.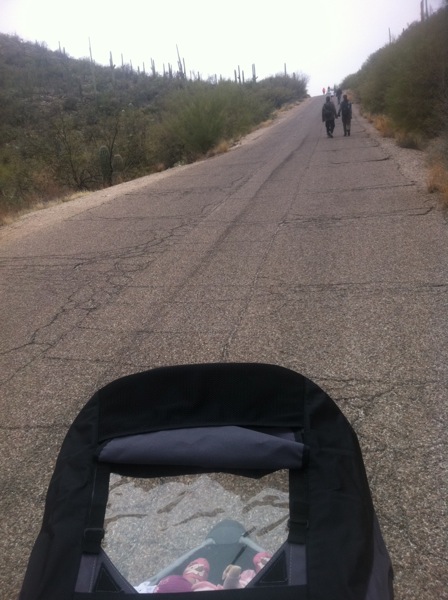 The "usual" for this schedule rotation:
Sunday: Runday (I'll either go to Sabino with the jogging stroller or do 20 minutes of intervals at night + 20 minutes of steady)
Monday: OFF
Tuesday: Strength (upper body) + HIIT (20 minutes)
Wednesday: teach Zumba and Barre
Thursday: (always changes) usually a strength class and assist or teach a dance class
Friday: OFF
Saturday: Zumba (sometimes) + circuit strength
I get a little bit of cardio and strength from work but unless it's Zumba, I spend most of my time coaching. A tip that a fellow instructor gave me when I started teaching: don't count teaching classes as your workouts.
Back in the day when time was unlimited, I did a lot of cardio because I loved taking classes so much. I was overtraining and had no idea. Even though I strength-trained regularly, I was eating my precious muscle away and doing more than was necessary for health benefits. There was also a time where I thought every session had to be "balls to the wall" and eventually learned that you need to alternate cardio intensities to enable recovery and see fitness gains from your work.
Here are some more cardio lessons I learned the hard way:
1) Go for quality instead of quantity. You only need 30-60 minutes of cardio most days of the week. Anything longer than 60 minutes should either be for funsies or training purpose with adequate nutrition to support your training. If you don't fuel properly, you'll be burning away precious lean muscle.
2) When it comes to fat loss and weight loss, it really is about calories in vs. calories out. The types of calories consumed do matter (a person who eats 1800 calories of donuts is going to feel and look much differently than someone eating the same caloric intake of nutrient-dense foods), but in the end, if you're burning more than you're eating, you'll likely lose weight and vise versa. Focus on clean eats to nourish and energize your body, and include cardio that supports your personal schedule and workout preferences.
3) You can't "undo" poor eating habits with workouts. Nutrition should be a focus for health, with the soul-hugging stuff you enjoy in there, too. Don't feel like you need to workout to cancel out something unhealthy you ate. Get back on the wagon when you can and aim to maintain your healthy habits over the long term. See the forest, not just the trees.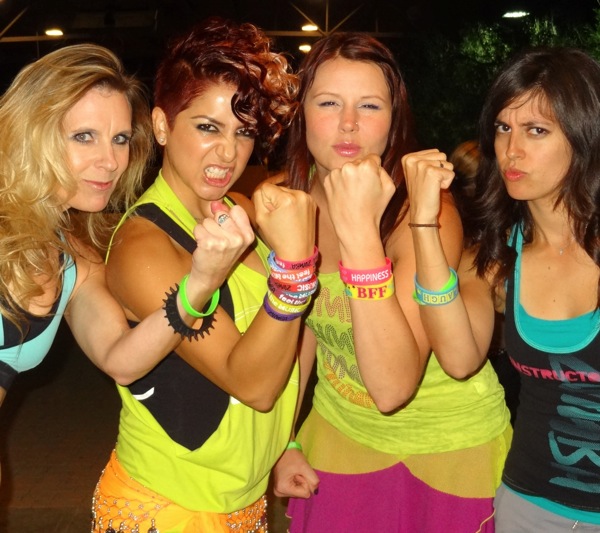 While I can't give a one-size-fits-all cardio plan (it doesn't exist!), here's my cardio checklist:
-Are you doing cardio for more than one hour? WHY? If it's part of a training plan (or your job!) make sure to fuel yourself effectively. If you're doing it for funsies, include some easier days and off days to make sure you don't overtrain and overdo it. On the same note,
-Alternate cardio intensities. Your heart is a muscle and just like your legs, triceps, biceps, ALL of your major muscles, it needs time to rest and recover. It can't do that if you're pushing petal to the metal day in and day out. Make sure to have an easier day, hard day, off day, and alternate between classes and modalities.
-Is it something you love? Make sure that your workouts are something to look forward to; with all of the cardio in the sea, there's no reason to make yourself do something you dread. If you hate traditional exercising, do something else you love: put on some music and dance, take a long walk or hike outside, or try something new.
Some past posts that may be helpful:
So tell me friends: how much cardio is just right for you? What's your favorite? If you have to pick, do you go for cardio or weights?
Hope you have a wonderful day!
xoxo
Gina