I think the Pilot loves being in Tucson as much as I do. After he got off work, he stopped by my mom's house to say hi, and she was cooking a feast.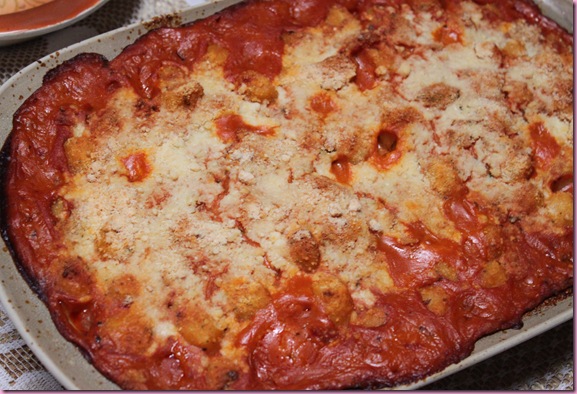 Baked gnocchi with vodka sauce and cheese
homemade meatballs
cheesy bread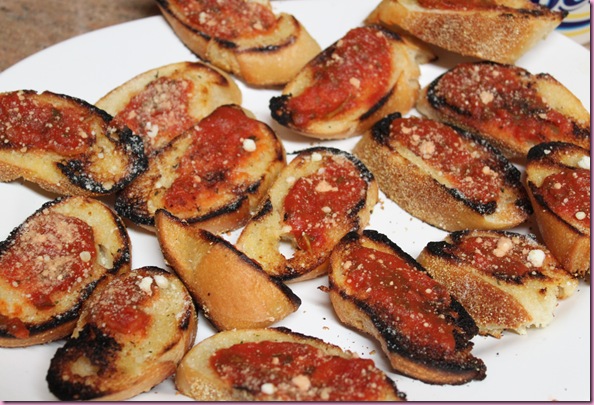 and a Bundt cake.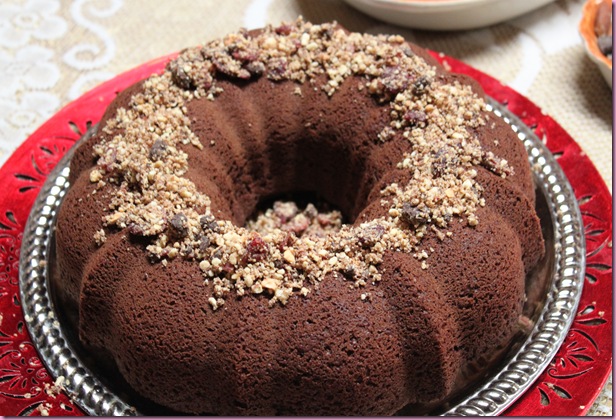 You know, Monday night fare 😉
He came home and said "Did you make dinner yet? Your mom is making a feast… want to go over there?"
Of course I did.
So we got dressed, grabbed Bell and headed over to the madre's.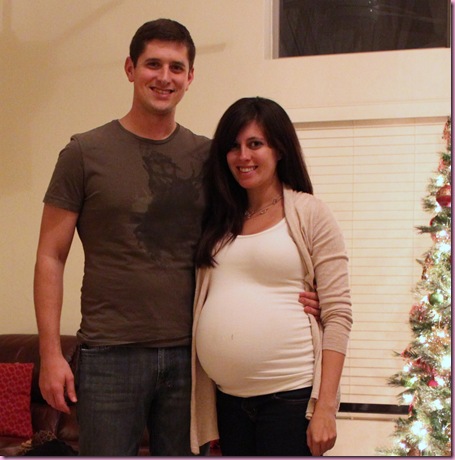 [I enjoyed a goat cheese salad and veggie sandwich. Madre always makes enough food for an army, but I'll usually bring a veggie or gluten-free option over. Pretty much everyone in the family has a key to her house, so you never know who will be there. I love it]
The fun part of the night was when she busted out a bunch of stockings and puffy paint for us to each decorate: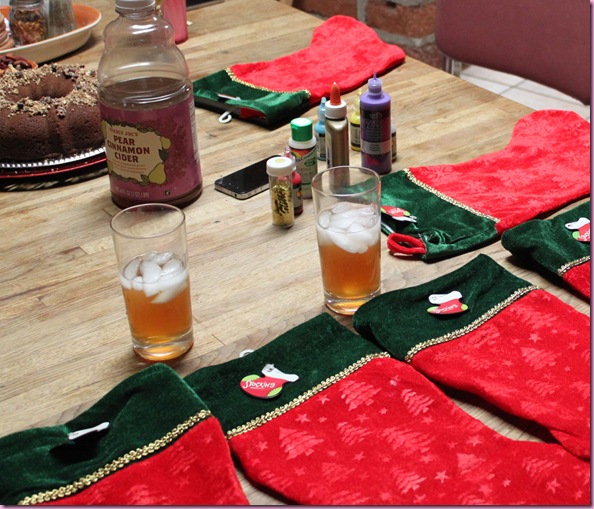 The Pilot made a stocking for the two of us: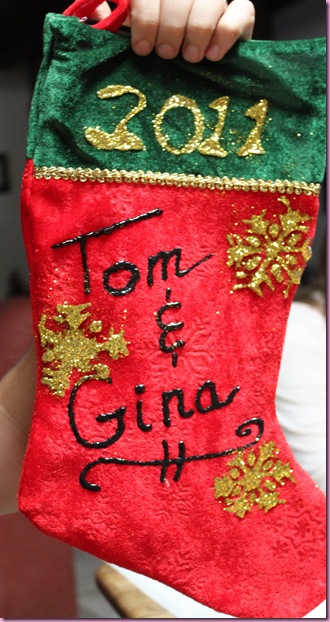 He has mad skillz, and was covered in glitter a la Edward Cullen. I like that.
I decorated a stocking for the baby- here's the top part of it: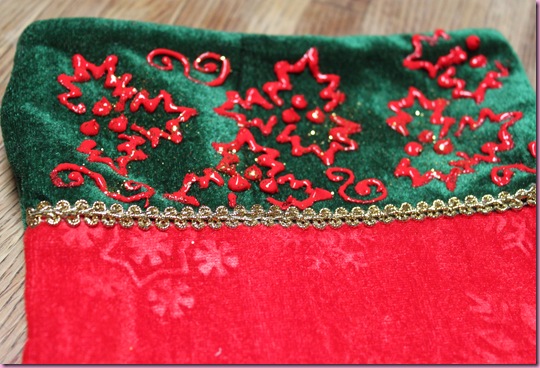 The arts and crafts project gave me flashbacks of high school student council. I've used a lot of puffy paint in my day 😉
Holiday music, the boys being goofballs, belly rubs from the madre.. it was a very good night.
We actually have to cover our pipes and leave a little bit of water running tonight because there's a freeze warning!
Brrrr.
See ya in the morning with 10 Ways to Make December Divine <3
xoxo
Gina
Workout quickie: Too cold to venture outdoors for a workout? Try this short at-home cardio routine, which I made exactly this time last year. Short and sweaty!