I was so excited to write this post saying that I conquered my 10-miler this morning.
Alas, was not the case. 
(I'm pretty convinced that 10 miles = my distance nemesis)
I didn't get home too late last night -had a blast with the girls, though- and was going to wake up super early to get in my run before the family woke up. Well, I did the thing where I basically tossed and turned all night, just because I knew I had to wake up early. (Does anyone else do this?!) When my alarm went off, I was already awake. I thought about all of my running clothes sitting downstairs waiting for me, my refreshed playlist, and then set my alarm for another 40 minutes and snuggled back up in bed. 
Instead, I ended up going to the gym to get in some cardio to start the day. Not 10 miles, but just what I was in the mood for. I did my current favorite HIIT and Steady workout (30-30s on the treadmill for 25 minutes and 20 minutes steady on the Stairmaster). It was also nice to catch up on the news during my treadmill intervals and read tabloid literature on the Stairmaster. Not too shabby 😉 
When I got home, it was perfect time to make breakfast and eat with Oliv, and then I emptied out my Camelbak that I'd put in the fridge last night.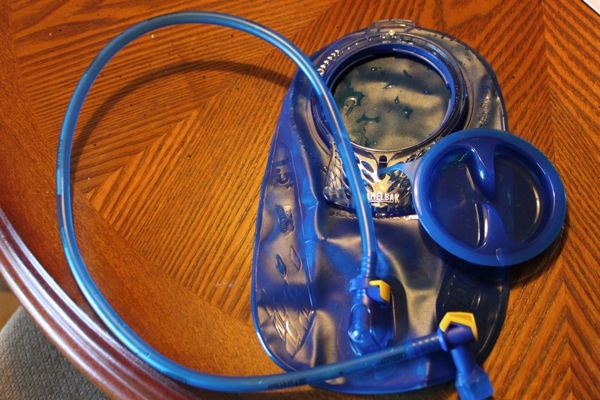 Camelbak pros, please let me know what you do to keep the reservoir part clean. I'll empty mine out, rinse with soapy water and dry with a cloth, but there is ALWAYS still a little water in the tube. My last reservoir ended up in the trash can because I had left water with Heed powder inside of it for like… a week… and could not get the fake orange flavor out of it to save my life. It was pretty gnarly. If you have any tips, I'd love to hear them!
I'm still hyped up from last night's Zumbathon and getting the chance to dance with Eric Aglia and his family. Fellow ZIN instructors, stay tuned for the next ZIN because he's on there (meaning the choreography will be good). He teaches with his wife and kids in Cottonwood AZ- his kids can move better than I can.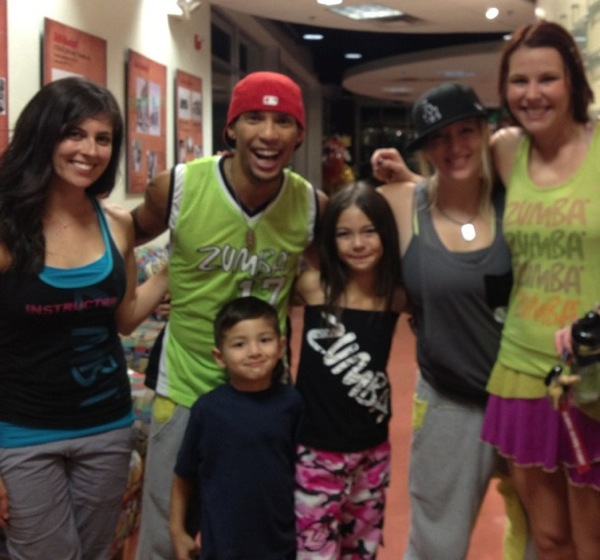 This morning, we're just hanging out and going to grab some Thanksgviving ingredients for Thursday night's dessert party. I picked up some cranberries at Whole Foods on the way to the Zumbathon, along with some dinner and persimmons – I love them so much.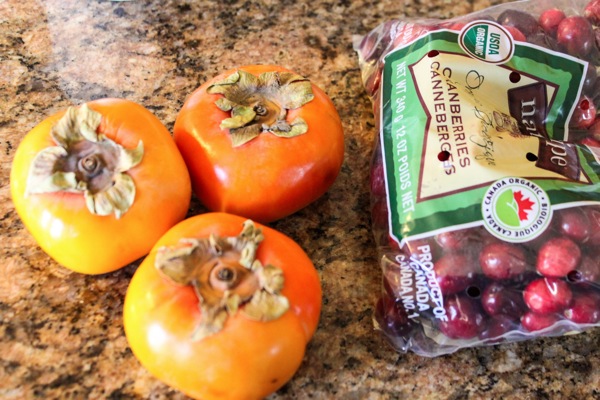 Also, a little treat for later.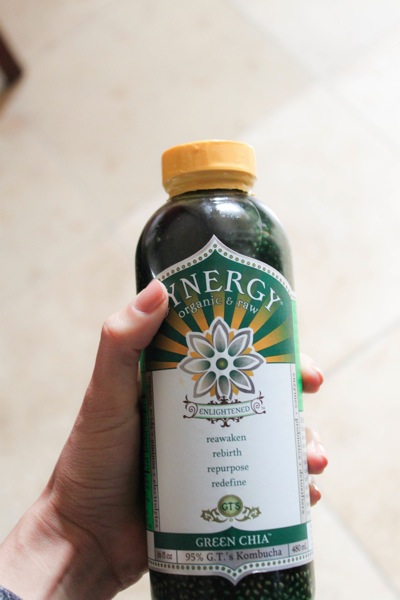 Chia kombucha! They should have just attached a string of dental floss to the bottle.
Hope you have a wonderful day and I'll see ya later on the Fashion page.
xoxo
Gina
Something to think:
Something to read: 
Thanksgiving nutrition myths, busted