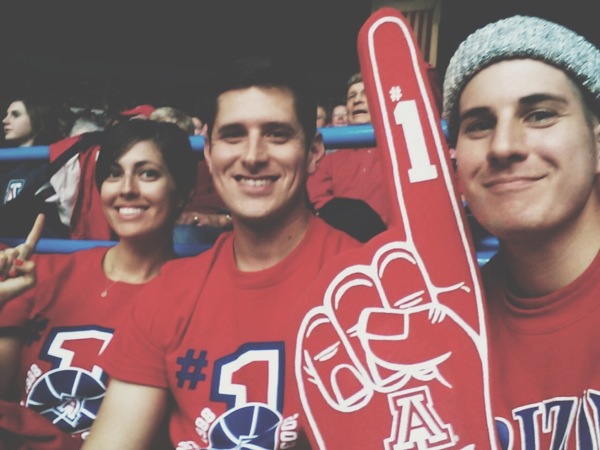 WILDCATS!! As amazing as the game was, the very best was during a media timeout when they surprised a military family with their dad/husband returning from deployment. I'd only seen YouTube videos of deployment return surprises, and it was truly incredible to see it happen before my eyes. The entire arena gave the family a standing ovation and erupted into cheers when they brought the family out, to thank them for their service. They played a video from their dad and husband, apologizing he couldn't be home for Christmas this year… and then, they brought him out to see him family. The audience went crazy, and i had to give myself the "don't dinosaur cry" pep talk.
This viral Christmas card video = something that I think is amazing but would never, ever try to replicate. <— and the internet rejoices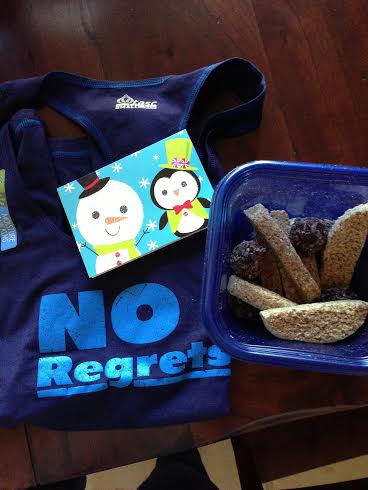 Goodies from my lovely twin friends! They sent this tank + a container of their famous treats, including raw cashew truffles and biscotti. The tank is so comfy, and I love the bites of something sweet with coffee. I might need to make some more when it's gone 😉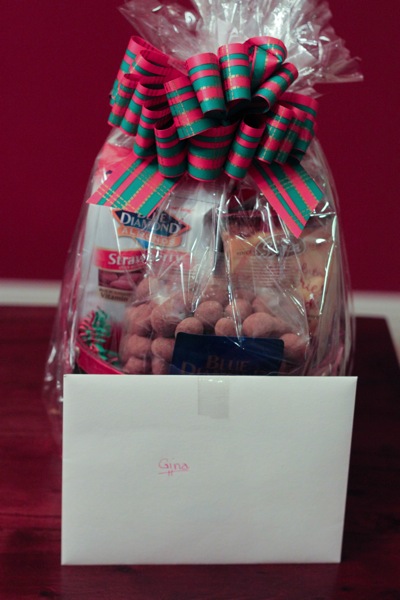 A lovely Blue Diamond holiday basket. They surprised us with a similar one last year -Almond Breeze is my all-time favorite almond milk, and I live for the Blue Diamond savory almonds- and somehow the chocolate mocha almonds have mysteriously disappeared. I wish I could say that someone helped me out, but nope. It was all me.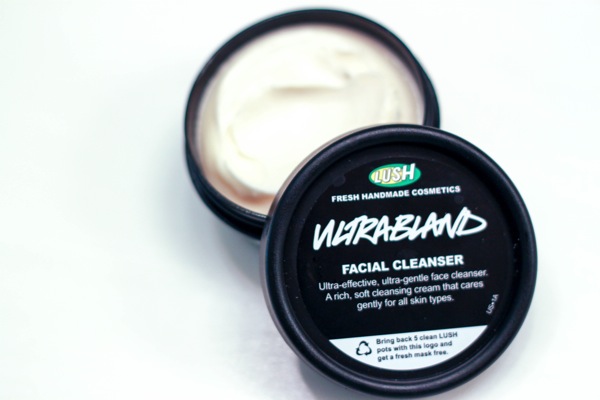 This LUSH cleanser. I was kind of bummed about the Let The Good Times Roll, because it ended up making my face break out after a week or so. It smelled heavenly, but it had too much for my sensitive skin. When I saw this super bland cleanser, I knew it would be perfect since it contains two products that I use everyday (rose water and almond oil) in addition to beeswax, which is a gentle makeup remover. You wet your face, smooth the cleanser on, and remove with a damp cloth or cotton round. My face feels silky smooth, and no more breakouts.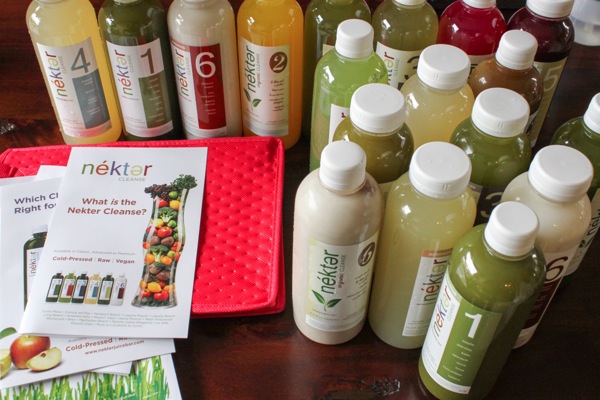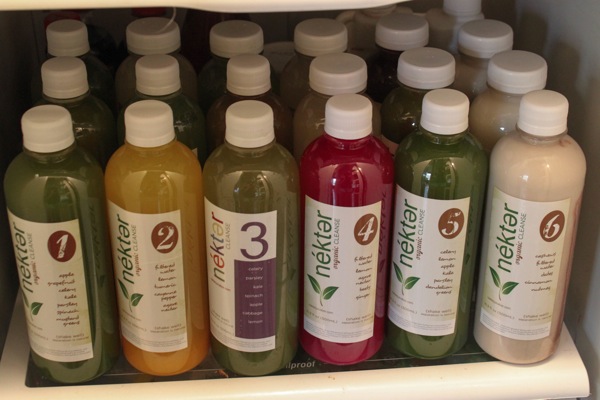 Nekter Juice Bar juices. They surprised me with a FRIDGE FULL of cold-pressed juices. Needless to say, Livi and I were in heaven. I enjoyed all of the flavors so much, and we still have a couple left to enjoy over the next week. My absolute favorites are the spicy lemon, and the cashew milk, which is like a sweet cinnamon milkshake.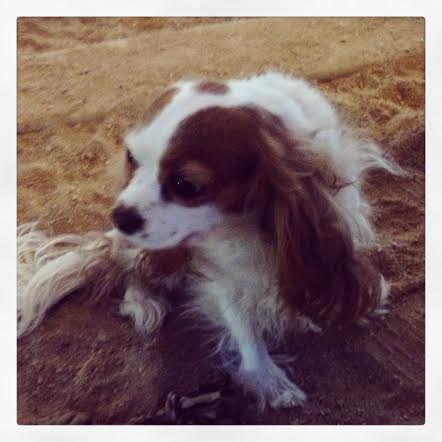 Caroline at the dog park for the first time. I felt like she was ready to give it a try, and it was helpful that the Pilot stayed home with napping Livi so I could take both dogs for Caro's first time. She absolutely LOVED it. She walked around shaking her tail the entire hour we were there, and went up to smell each dog. She was so happy! I can't wait to take her back, and now that I know she likes it, it will be easy to take both dogs and Livi. The other dog owners at the park couldn't believe that Caroline was a rescue because she was "so social." It's been a long road, and we've definitely had some setbacks here and there, but I'm so proud of her <3
What are you loving this week?
Anything exciting going on this weekend?
Zumba party tonight and a cookie decorating party tomorrow- can't wait 🙂
See ya later on the Family page with more Livi-isms.
xoxo
Gina