Sharing my thoughts and review of the Les Mills Barre program through Les Mills On Demand. Use my link and get 21 days free! (Referral link but this post is not sponsored.) I'm a huge fan of Les Mills workouts because they have so many different class options and incredible instructors.
Hi friends! How are you? I hope you had a wonderful weekend! We had a day date, survived (and enjoyed) the avalanche of birthday parties, and I cranked away on the book. I'm volunteering at Liv's school this morning, so I'll be back soon with a weekend recap, but in the meantime, I wanted to share some thoughts on a newer-to-me workout format: Les Mills Barre!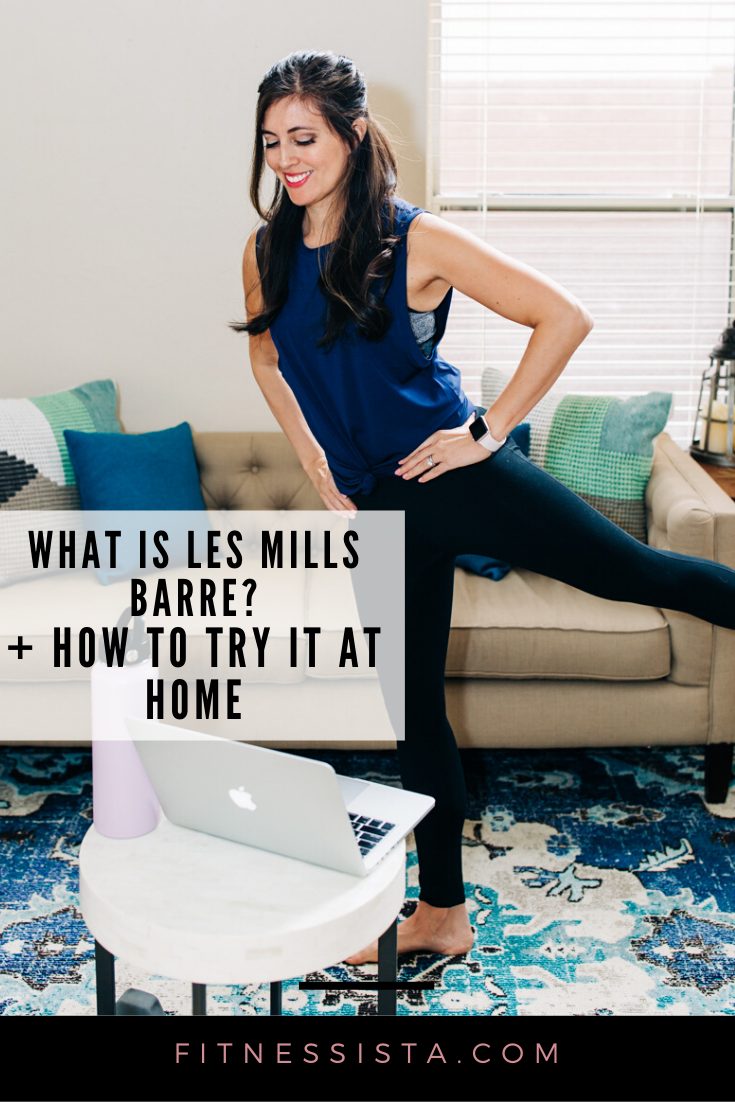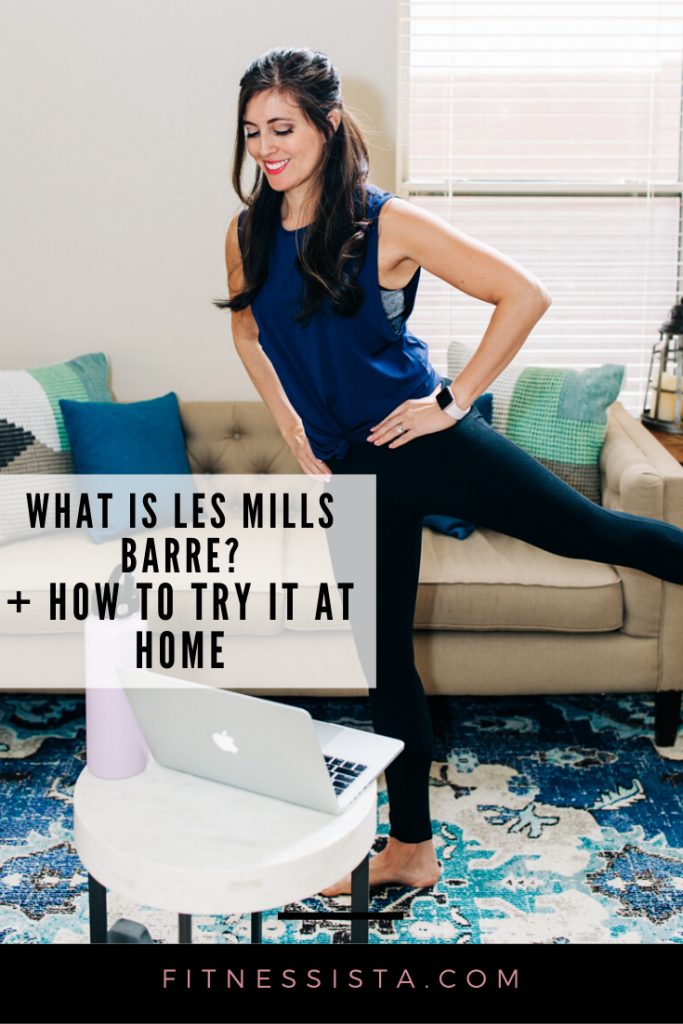 Les Mills Barre Review
While I use and LOVE the Les Mills On Demand platform, I very rarely do the barre or dance cardio workouts, which is silly because they're two of my favorites. I tend to favor the more intense formats and tried and true faves for LMOD, like BODYPUMP, GRIT and BODYATTACK. The other day, I was in the mood for something different and low-impact and barre came to mind. I pressed play and felt the hibernating dancer in me come to life. I got an awesome sweat and really enjoyed the workout!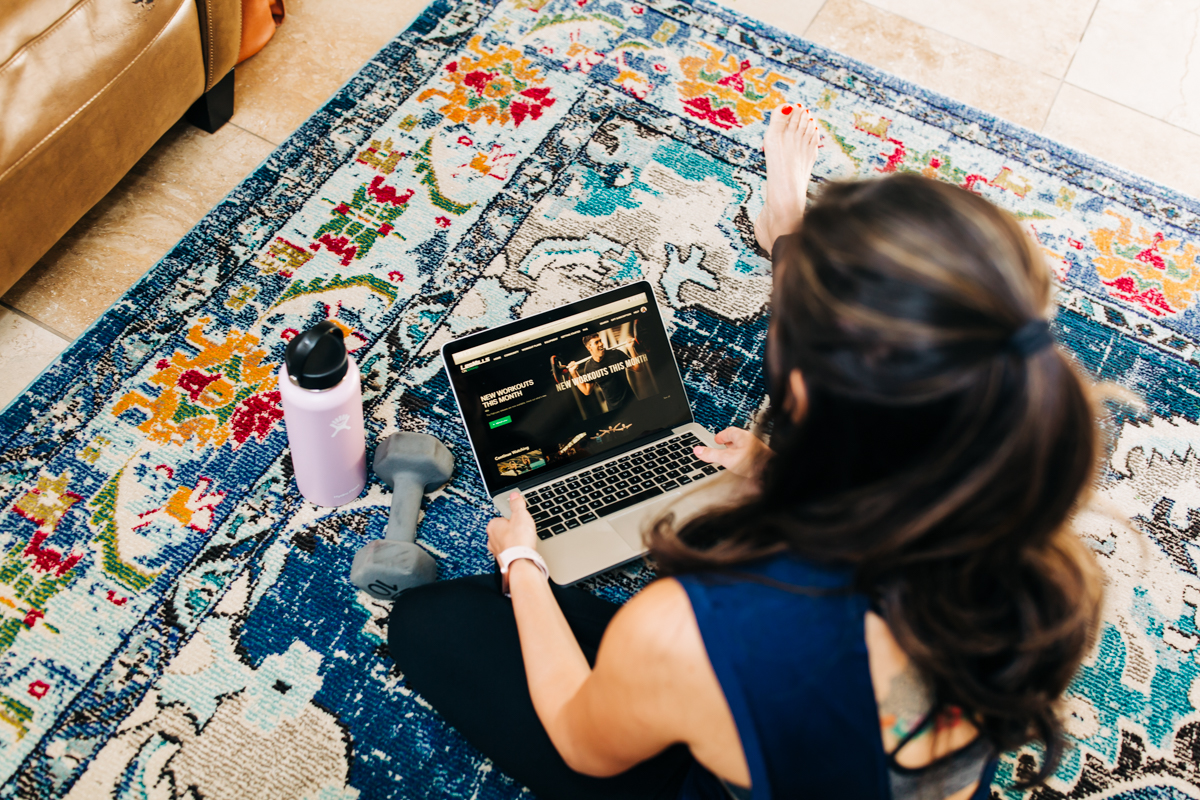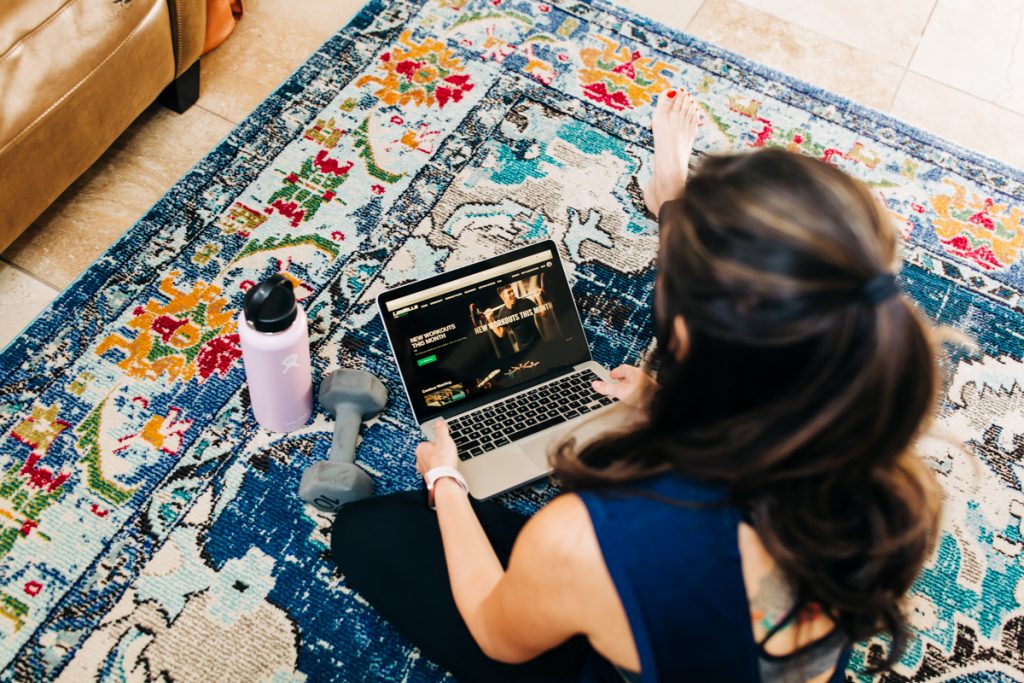 What is a Les Mills Barre Class?
The Les Mills Barre format is structured based on classical ballet movement, instead of fitness exercises with a dance spin. It's different than the boutique barre formats that many of us are used to and has a strong ballet foundation. It's not uncommon for the instructors to throw out the French names of the movements after a couple of rounds of the exercises. You'll work in various ballet positions and complete pliés, tendus, arabesques, leaps, turns, etc. Even though it's rooted in classical ballet, this doesn't mean you have to be a dancer to follow along. In pure Les Mills style, they do an excellent job of setting up proper form and explaining the movements as they progress.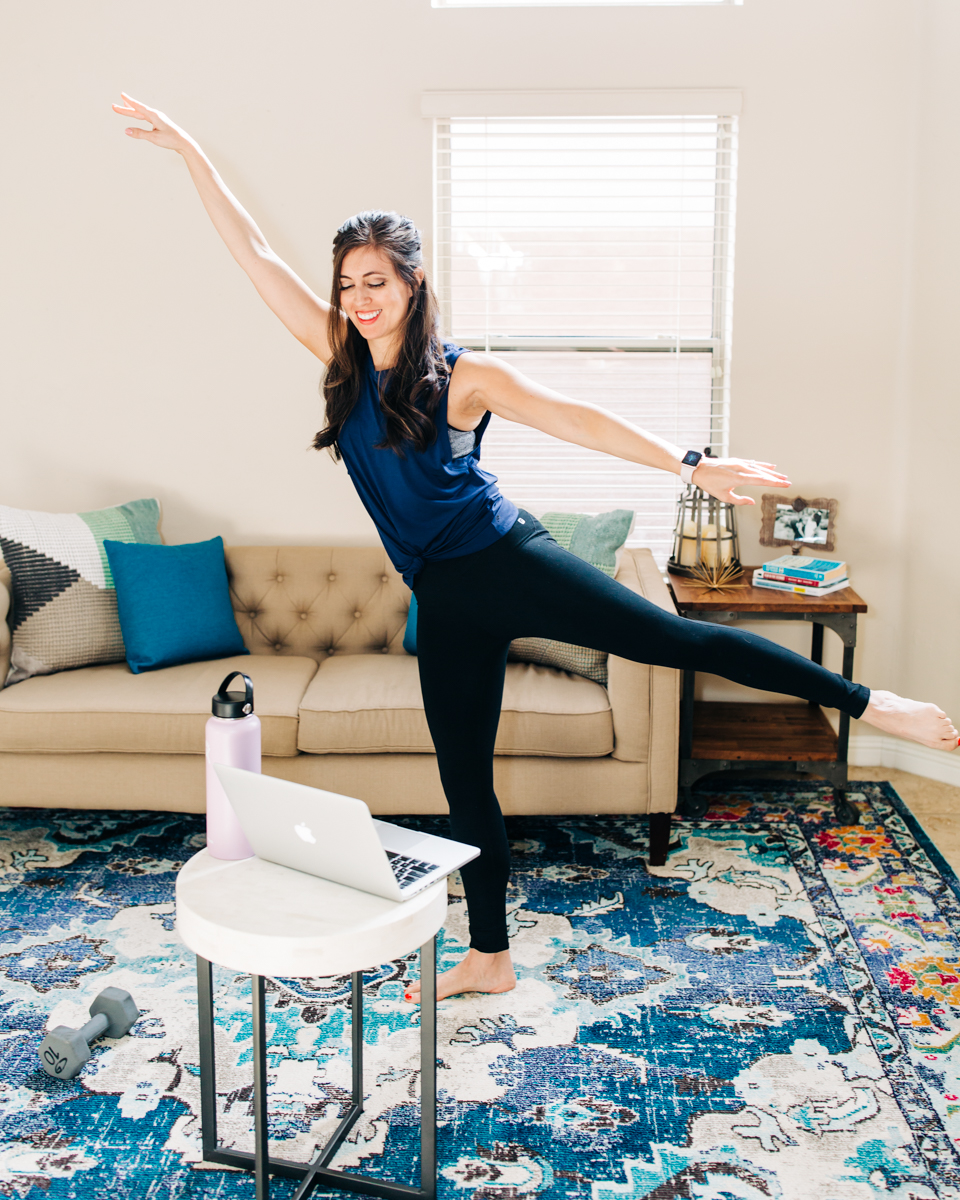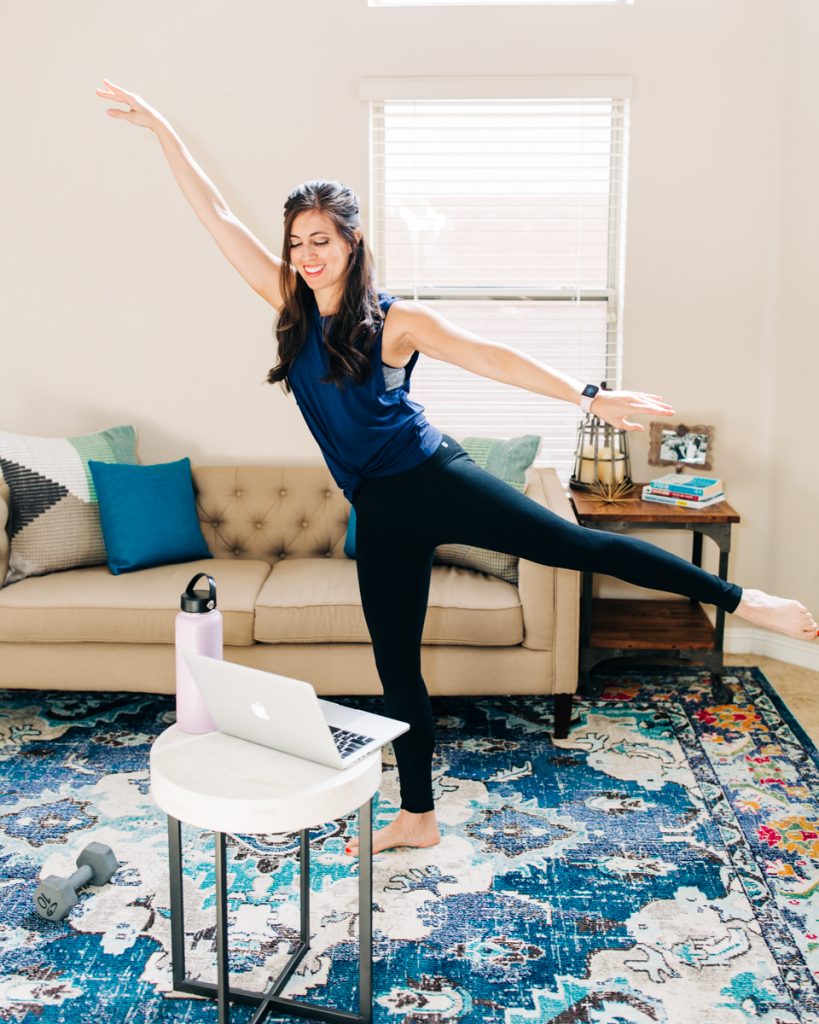 The class is 30 minutes and consists of 8 tracks. In each track, the base movements and emphasis change. Just like other Les Mills formats, the exercises and choreography complement the music.
From the website:
LES MILLS BARRE™ is a 30-minute ballet-inspired style of training that works to shape and tone your whole body. We begin with a warm-up, followed by a sequence of cardio-esque training, building to a cardio peak. We then move into ballet strength, using light weights, and finish with targeted balletic conditioning to complete your full-body training.
What do you need for the workout?
– Space to move around
– A set of light weights or flat plates (I like 2-5 lbs)
– A water bottle
– A mat
– Access to the class! You can take these live in studio if your gym offers Les Mills classes, or use my link for a free 21-day trial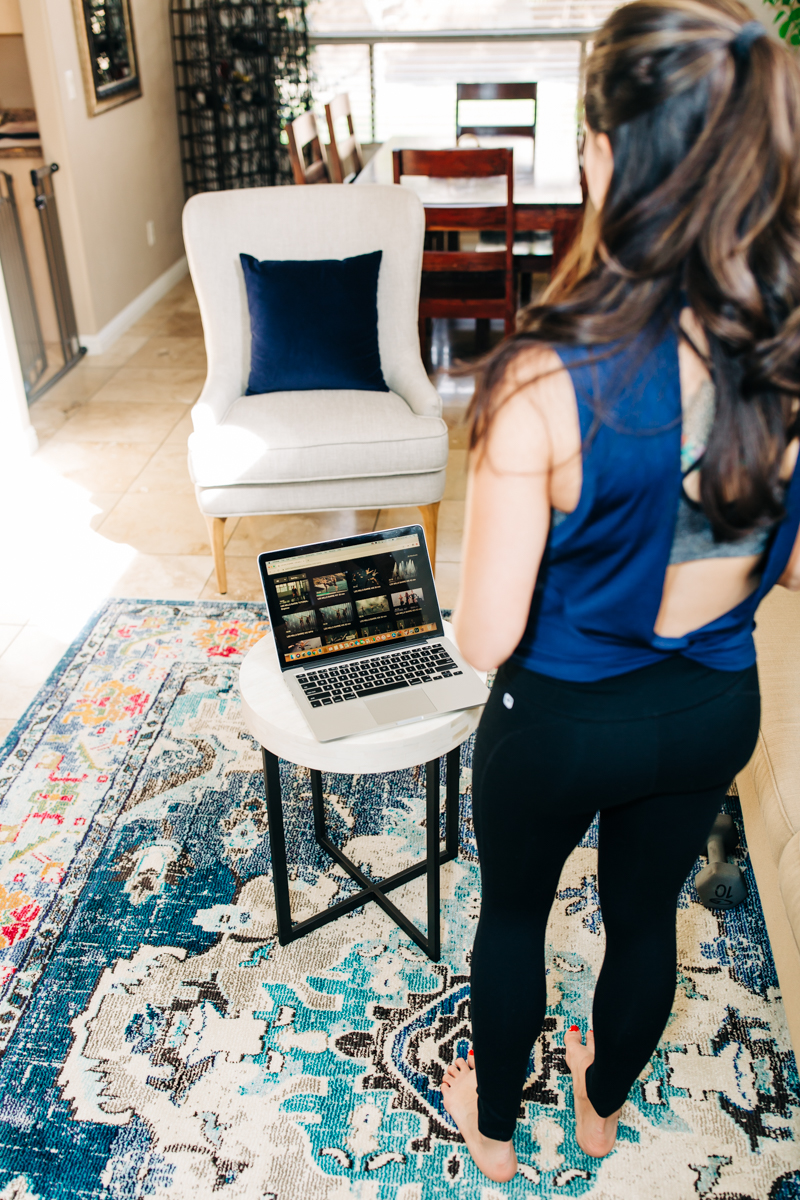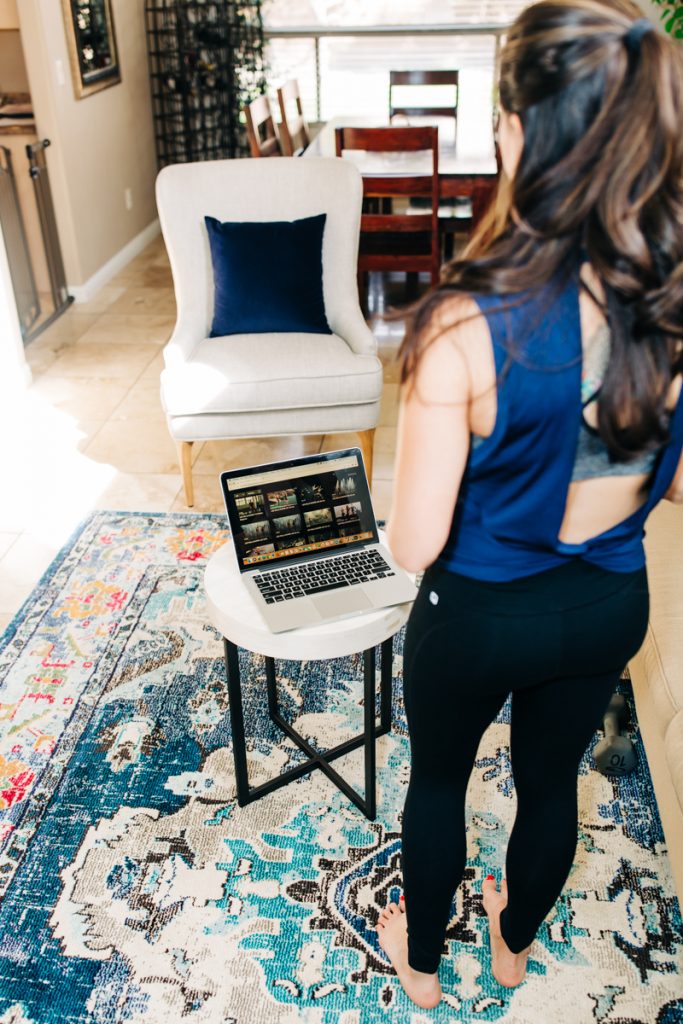 Les Mills Barre Benefits
– The moves match the music. This is my FAVORITE thing about Les Mills. I feel like it's so motivating to take a class where the energy of the music matches the exercises you're performing. So many times, this has given me a boost to lift heavier and work harder. I'm a huge fan of music-driven workouts and these never disappoint.
– You get a blend of cardio and strength without the impact
– You can do it anywhere! All you need is a set of light dumbbells or flat weights
–  You'll train your body in a different way. This is an excellent format to implement with more traditional hypertrophy training, especially since it emphasizes core stabilization, lateral movements (which we're often lacking! It's smart to move the body in all directions), and a focus on endurance training and flexibility
– You can modify! If you don't want to jump, no worries. They provide modifications and progressions along the way so that strong dancers can leap and turn their hearts out while the beginners or non-dancers still get an awesome workout
Cons of Les Mills Barre
– They don't actually use a barre, which is different from many boutique barre formats. All of the exercises are done in the center of the floor. I don't think this is a huge con – I think you get more cardio benefits when you're not holding onto the barre – but think that it can be a nice tool tool for standing glutes and hamstrings work. It's nice to have a barre to hold onto for balance if you need it, or if you're pregnant and have a shifting center of gravity. (Barre was one of my #1 pregnancy workouts.)
Have you tried Les Mills Barre? What did you think? What's your favorite Les Mills format?
Hope you have a happy Monday and I'll see ya soon!
xoxo
Gina
Pics: Kristi Harris
More: