Hey guys! Good morning 🙂 Hope you're having a relaxing Sunday. Good luck to all of my bloggy friends running the Chicago marathon right now! <3
After work last night, I really didn't feel like going *out* to dinner. After recent meals of fondue and Chipotle, I was ready for something homemade.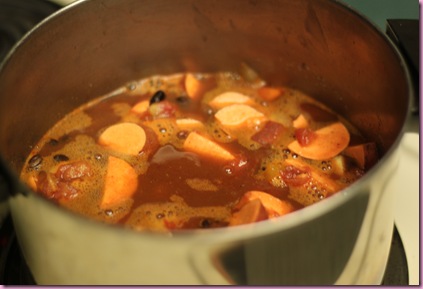 So I made a batch of my Sweet Potato and Black Bean chili on the stove instead of the slow cooker (boiled for about 10 minutes, simmered for 15) and packed some up in a to-go container, covered it in Daiya, and took it with us to the movies 😉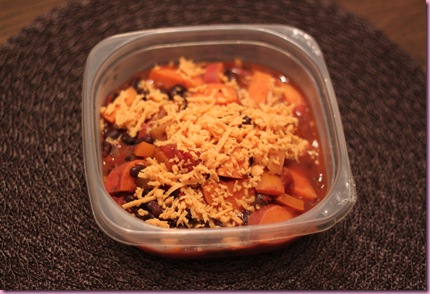 My aunt and cousin have been telling me about a movie theatre downtown, where the seats and super comfy and you can buy wine by the bottle. I knew I'd be a fan, but had NO IDEA….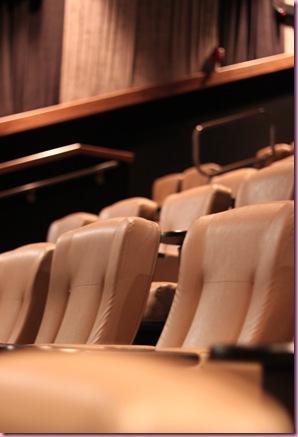 Holy amazeballs.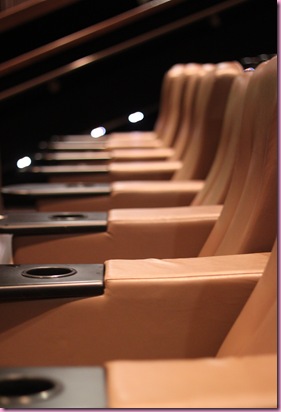 I love, love, LOVE going to the movies –in Valdizzy, Jeni and I would go almost every weekend- but this theatre took it to an entirely different level.
The seats were leather, SUPER roomy and had a little table on each side of the armrest.
Perfect for my chili and the bucket of Riesling we all shared 🙂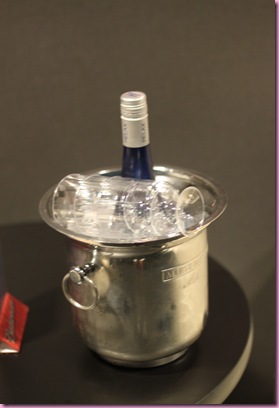 We saw "Life as You Know It" and it was amazing, but I'm pretty sure I'd see anything in this theatre and like it 😉 I thought the movie would be *cute*, but it was really funny, emotional and I stayed awake the entire time, which means it was worth seeing in theatres 😉 (I'm a notorious movie snoozer)
They're showing Casablanca at this threate, which I've never seen (!!!) so I'm hoping we'll make a trip back sometime soon.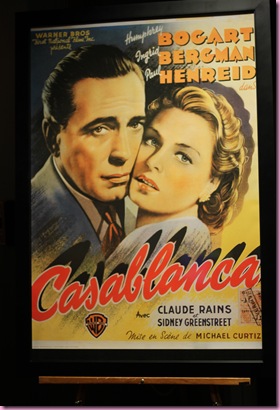 This morning I'm off to Bikram, making some vegan cookies and then heading to work!
Have a great day!
<3
Gina