Heyyyyy 😀 How's your day treating ya? Mine has been pretty bueno. The Pilot would be proud- I was a packing MACHINE while he was at work today!
I also may have gotten rid of some of his grungy old shirts… he'll never miss them. Heh heh. 😉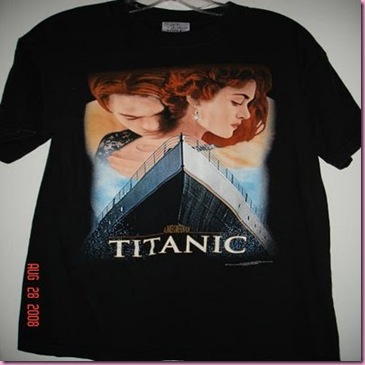 Source
(Apologies to anyone sporting a Titanic shirt right now)
For lunch I wanted something COLD, so I busted out an old favorite: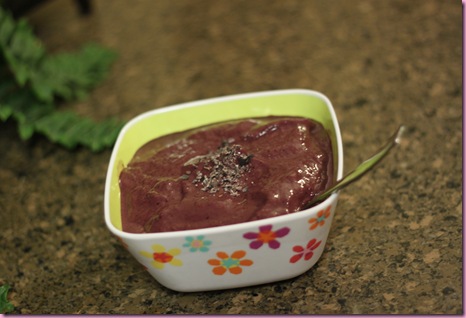 Chocolate Cherry Bomb Protein Ice cream!
-1 bananner
-1 C frozen organic black cherries
-1 scoop Sun Warrior
-1 C almond milk
-1 T raw cacao powder
-2/3 t xanthan gum
-Stevia, cinnamon and maca (I may or may not sing macarena to myself as I get the maca bag out of the pantry. Nothing like bringing back an old, highly over-played classic, eh?)
-cacao nibs
+ kale chips snacked on throughout the day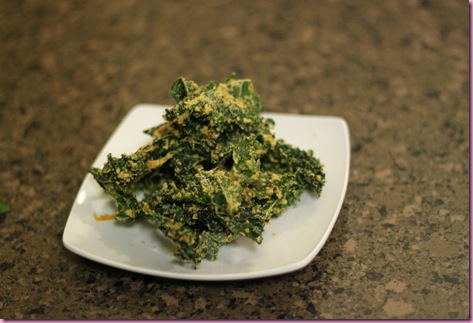 Don't let the small plate fool ya. Yesterday, the dehydrator was full. Today, it is empty. That is all 😀
After pack-stravaganza (and tossing TONS of old beauty supplies and pantry food that we're not going to use or is on it's last limb), I came to Bizzle for an afternoon pick-me-up.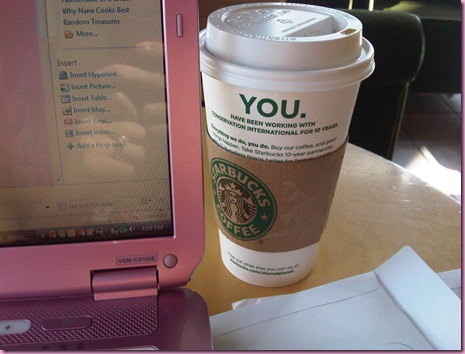 Grande 2-pump pumpkin spice latte with no whip and ALMOND MILK!!!!!
My little bro's girlfriend (who works at the Bizzle in AZ) told me that they have no prob if you bring your own milk. Just to be sure, I called Starbucks before I came down here (to spare myself of unnecessary almond milk travel) and they were so cool about it!!!! 12 oz is the perfect size for a grande 😉 Maybe Bizzle will get the hint and start offering almond milk… until then, I'm gonna bring my own in a little water bottle 🙂
My fall just got a thousand times better <3
Now, I'm chilling at Bizzle, working on the playlist for tomorrow's Zumbathon. I'm adding 3 songs that I've never taught before (but know the songs like the back of my hand) so let's hope it rocks and isn't an epic disaster. I'm envisioning it as a huge success- that always seems to help 😀 (Before a race or big event, picture it in your brain going EXTREMELY well! Life can often imitate what we want it to turn out like)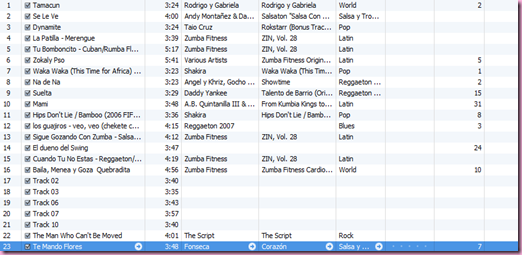 (almost there- I'll post the full playlist tomorrow)
I was going to do a Fashion Friday post this afternoon, but I'm not really feeling it today. Maybe it's because I haven't showered yet, have unkempt hair and am wearing the same yoga pants and tee I was packing boxes in all morning? Not feeling too fashionable at this moment, but I promise an epic Fashion Friday post next week.
Next week is going to be a big week on the bloggy – lots of changes going down around here 😀 (Also, maybe a macaroon giveaway on Monday? I still owe Sana some roons and have extra supplies….)
The moving talk and life limbo will be over soon- thanks for hanging out with me <3
xoxo,
Gina
Something to talk about: What fitness events do you have going on this weekend? Take it as a chance to try something new that you didn't have time for during the week (a new class, rock climbing, long walk with the pups), or as an opportunity to wind down and recover <3