The Pilot is off work today for the holiday and we were so excited to start the morning off with a family run at Sabino.
But alas, the Bob has its first flat tire.
Sad trombone.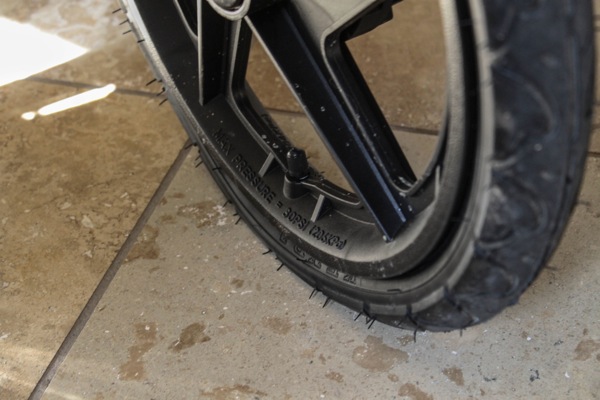 Instead, the Pilot offered to stay home with Liv while I went out for a little Sabino run. It felt SO good to be out in the fresh, fall-ish air.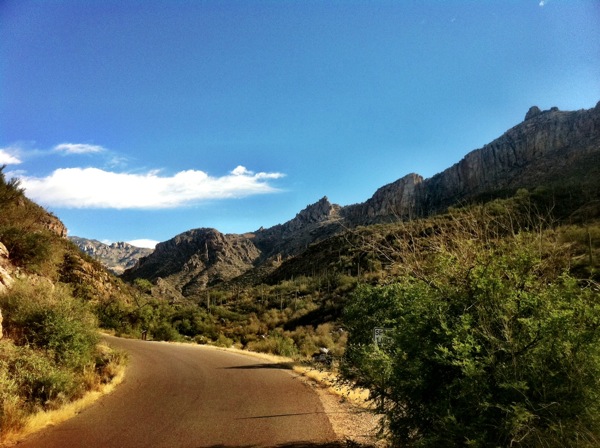 Two things that I did differently this morning:
-I didn't eat breakfast, just drank some coffee beforehand
-Didn't listen to music, but rolled with podcasts instead
Usually music is what powers me through my runs, but lately, I've been getting sick of songs so quickly. If I don't take the time to freshen up my playlist before working out, I'm better off just skipping it. I used to like podcasts for long walks with Bell while I was pregnant, but now that Liv and I walk with Bell, I leave my headphones at home. Today I listened to some Jillian Michael's podcasts that I've been catching up with, and before I knew it, the 6.5 miles were over.
As far as the breakfast goes, I'll usually have my banana with almond butter, but was still kind of full from last night's tasting meal extravaganza at Acacia.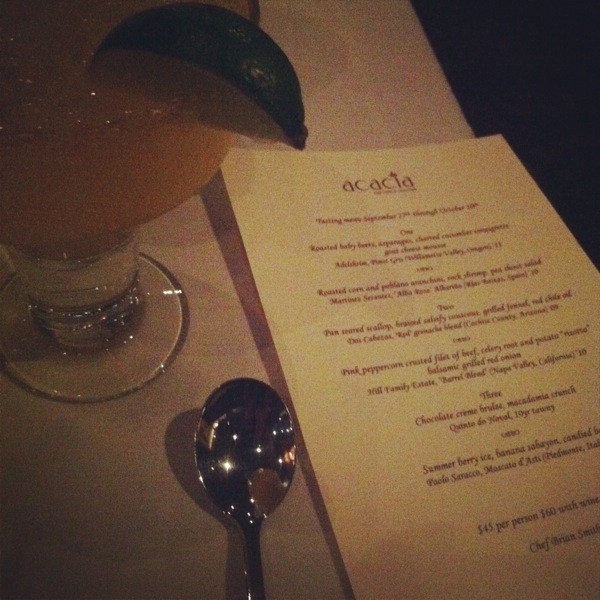 (tropical spicy margarita = nectar of the gods)
Acacia is quickly becoming our favorite date night spot. We love the emphasis on seasonal and local produce, and their cocktail list isn't too shabby, either 😉 For the tasting menu last night, they subbed salmon for the filet for me, and everything was fantastic.
This morning, we're off to breakfast with nana and tata and then taking care of some chores around the house. Stay tuned for some new recipes, too!
xoxo
Gina
Happy 9 months to the little love of my life <3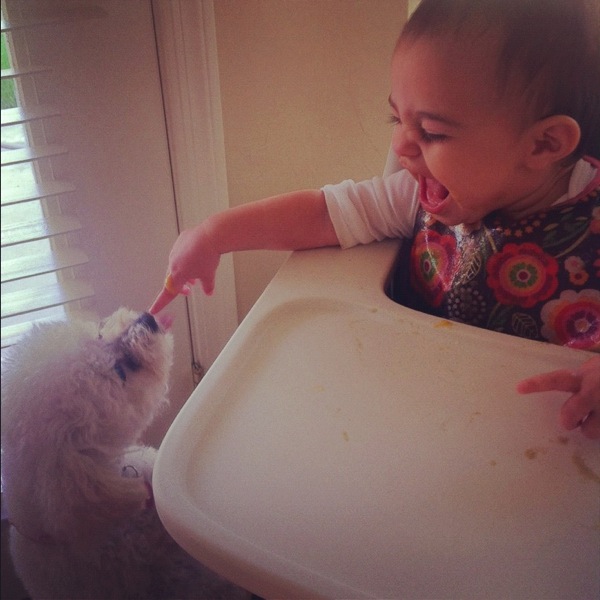 Head's up: World Market friends and family 25% off (OCTFF3657) is still going today! We picked up this gorgeous thing -it looks awesome in the master!- and a fun turkey yesterday.
Something to talk about: Do you listen to music while you run, podcasts or nada? Any fave podcasts or new songs that you love? I love How Stuff Works, Jillian Michaels, the Daily Boost and This American Life, even though I haven't listened to the last two in quite a while.