Hey guys! How are you? Hope you're having a fabulous Saturday so far! <3
Last night was pretty lovely.
First, I took a class at the Ritz-Carlton:
At work, we have a BINGO board in the break room with different community fitness classes on each spot. Taking a class at the Ritz-Carlton was the last one in the row for me to get BINGO, so I went for it 🙂 A friend's husband teaches there and since it was only me and another girl, we did a cardio hip hop class. It was a lot of fun 🙂
After working out, which was lovely, I met up with these two ladies for dinner, which was lovelier 🙂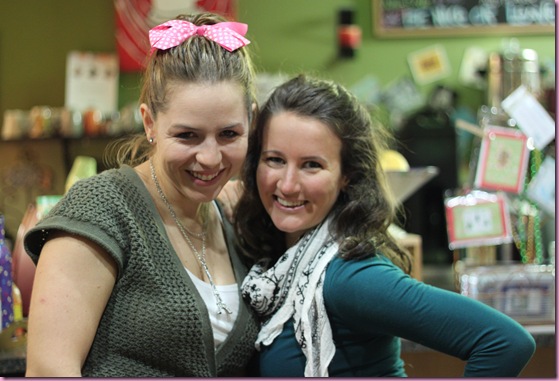 We dined at The Virgin Olive Market– a cute healthy deli in downtown Orlando.
(Be nice or leave?? Haha)
I ordered the hummus platter, with no cheese or pita. The manager asked if I wanted avocado since I wasn't getting the other two options. Would I like avocado? Is the pope Catholic?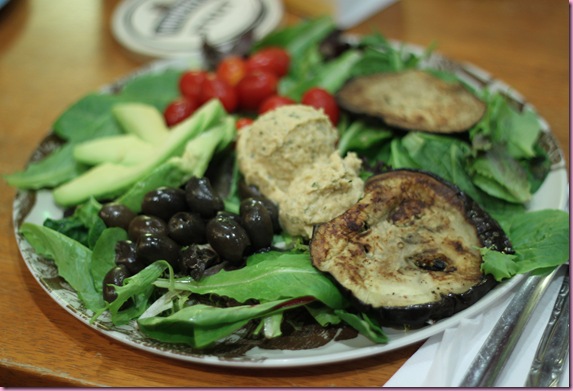 It was amazing. The hummus was super garlicky, too- just the way I like it 😀
I caught up with the girls and we also chatted with the manager, who is going to do his Zumba cert in a couple of weeks! So awesome.
And then, dessert happened. 😉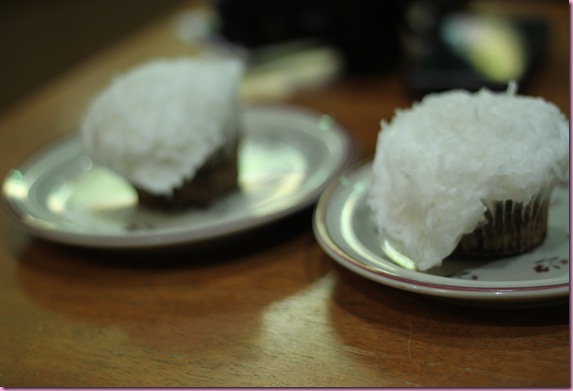 Banana nut cupcakes with overflowing coconut frosting.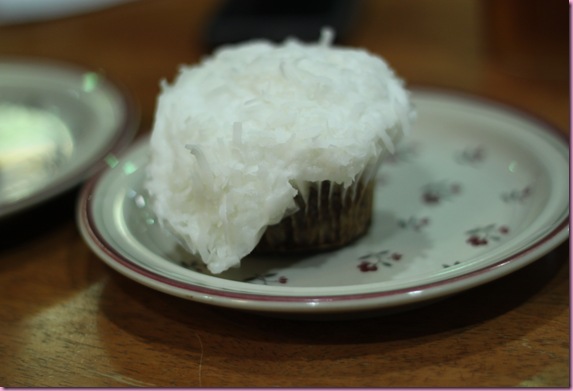 I love frosting… and when there's more than the cupcake can handle, it makes me so happy 😀
We closed the place down and will definitely be having another dinner night when I get back from Tucson.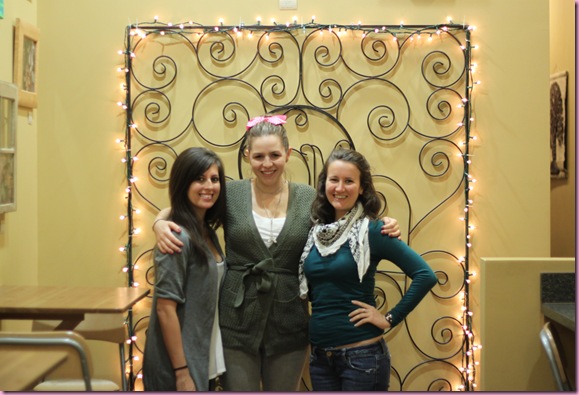 This morning, I'm off to booty shake at Dance Trance then off to work!
Enjoy your day <3
xoxo
Gina
Today's tip: During your next aerobics class, make an effort to keep your abs contracted while you workout.  It's easy to get focused on the choreography and neglect the abbies, but if you make a conscious effort to flex them during your class, you'll get in a bonus abs workout.