Apparently I need to work on my stir fry skills.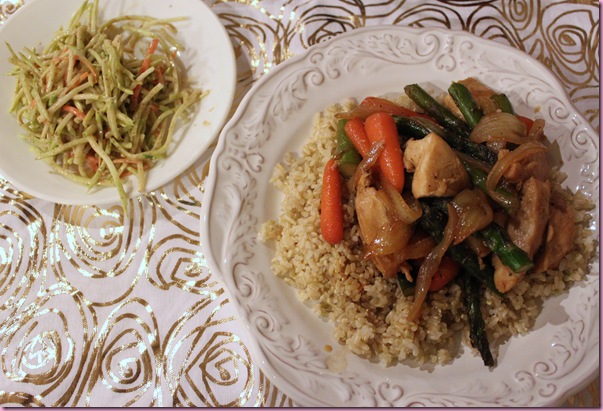 I guess you need to flip and stir with vigor? I just munched my kettle corn and pushed the veggies and chicken around in the pot (we don't have a wok). The Pilot mentioned my "nudge fry" skills… but stopped teasing me when he ate the meal 😉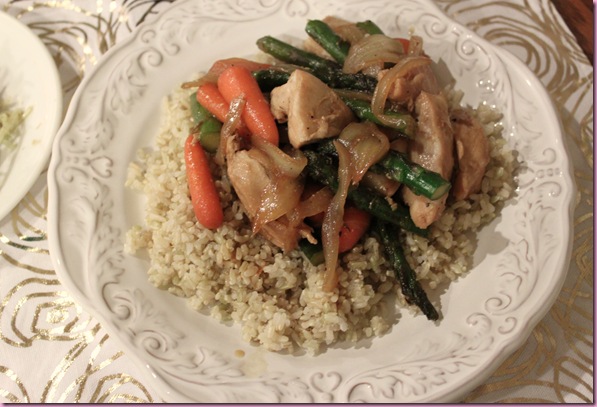 Some onions, carrots, local chicken and asparagus, cooked on high with sea salt, cayenne, garlic, tamari and a little brown sugar at the end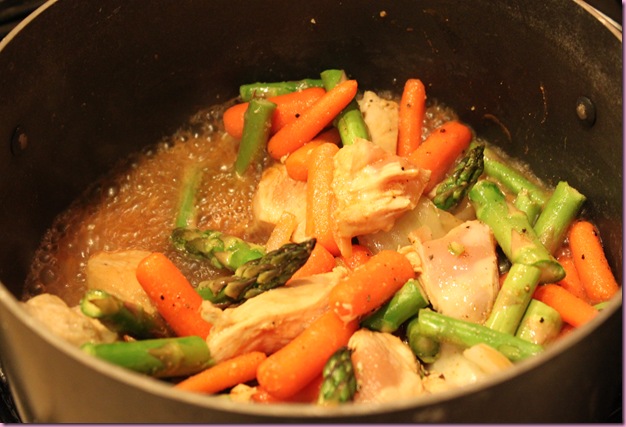 with brown rice, and my favorite broccoli slaw (sans chickpeas)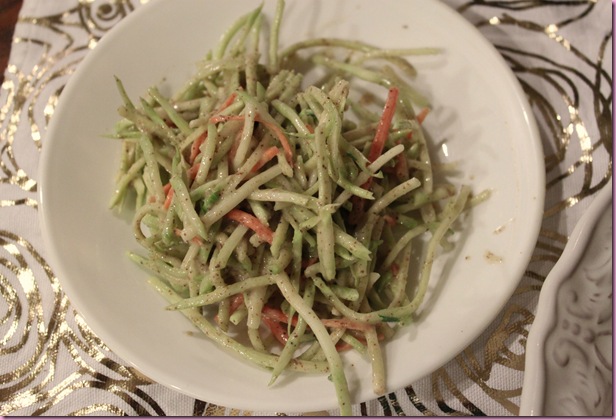 x3- I used a small plate so I could fit everything on the placemat for a pic #bloggingproblems
Earlier in the day, I took Bell for a little walk. Sometimes we only make it down a couple of streets and back, but I figure it's better than nothing.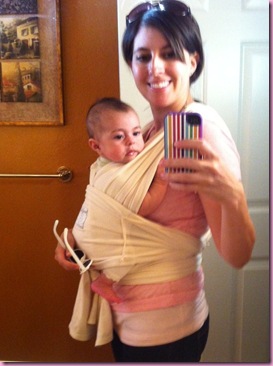 (she wore those teeny white sunglasses and a hat. I couldn't handle the cuteness)
and hit up the gym for a little weights workout. I've been a HUGE fan of circuits lately, and love going to work out later at night because sometimes I have the whole place to myself. In the morning I have a lot more energy, so if I can squeeze in a cardio DVD, I'll do it, but like to go to the gym for strength training a couple of nights each week. There's only so much you can do with a stability ball, and we're try to decide if we should get suspension trainers to put in the office since we don't have weights here at the house. It would be a great way for both of us to get in strength training at home.
This morning, I'm off to work, so I just munched a quick bowl of oats and got my snacks ready for the morning:
(TJs kale salad, Larabar, Apple)
and get to come home and see my two favorite people for my lunch break- the Pilot is home today 🙂
Hope you have a happy humpday!
See ya later with a Family post <3
xoxo
Gina
Random: I'm scary excited that this palette is finally out: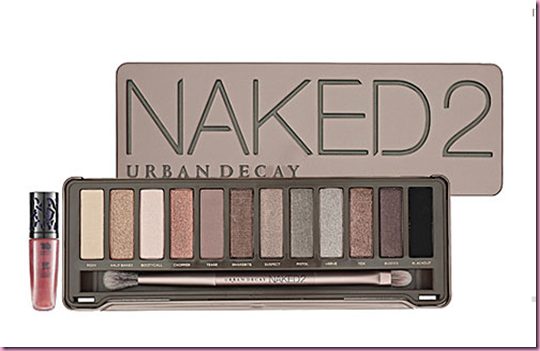 Source
Has anyone tried it yet?!
*PS: Thank you so much for the computer tips! It was also interesting to read the crazy fitness trends you've seen. The bride one BLEW my mind.