Hey hey! How are you doing this morning? Wednesdays are always a little extra crazy around here – I feel like everyone in the family has appointments and/or activities – so I'm ready to get an imaginary buzz from my decaf coffee and hit the ground running. I'm excited to teach classes later today and, hopefully, sneak in my own arm workout during naptime. After a week and a half off, the girls are back in school and preschool (depending on how P's doing), so it will be nice to catch up on work for a couple of hours.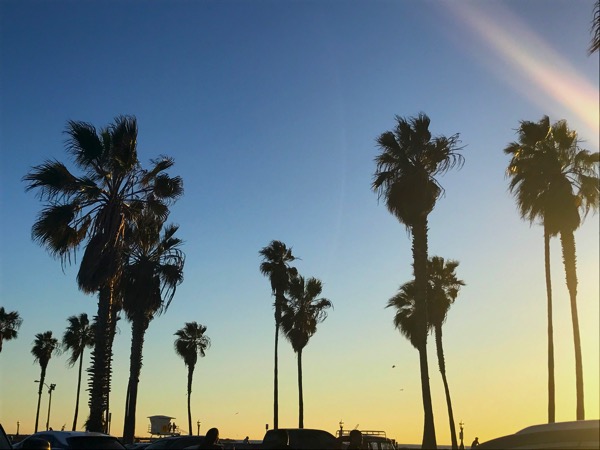 I'm popping in to share some more adventures from our amazing San Diego vacation. It was such a special treat to take a trip out there with the fam. The Pilot had a training course, so of course we had to crash the party and catch up with our SD friends. I shared a small recap in Friday Faves, so this post is picking up where that left off!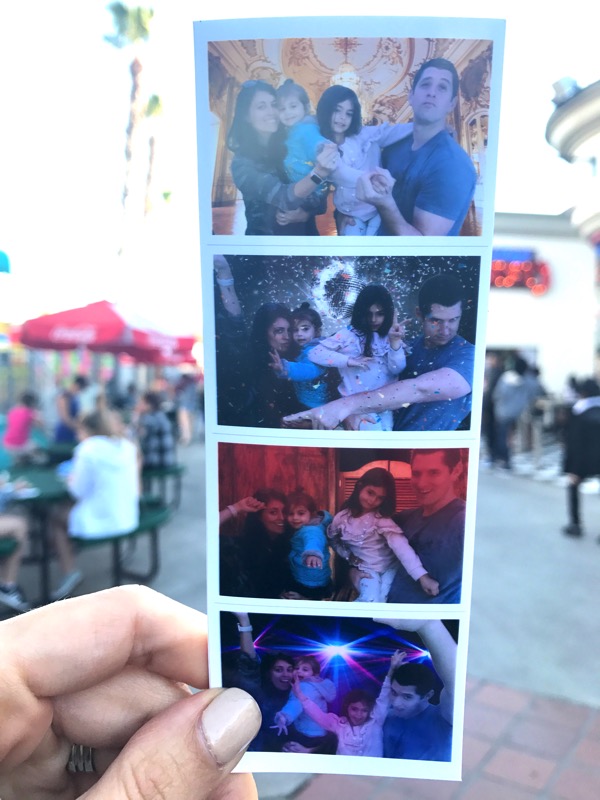 We spent an afternoon at Belmont Park in Mission, which is undoubtedly the girls' favorite San Diego spot.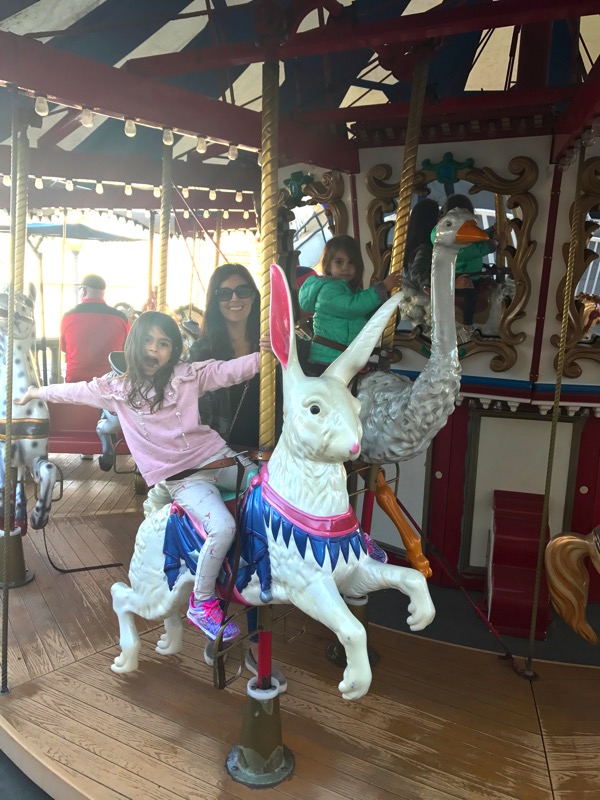 They love riding the rides and playing games in the arcade, and we get the biggest kick out of watching them. They rode the cars at least four times, and the Pilot and I stood watching them with such huge smiles on our faces. They are the cutest little sisters.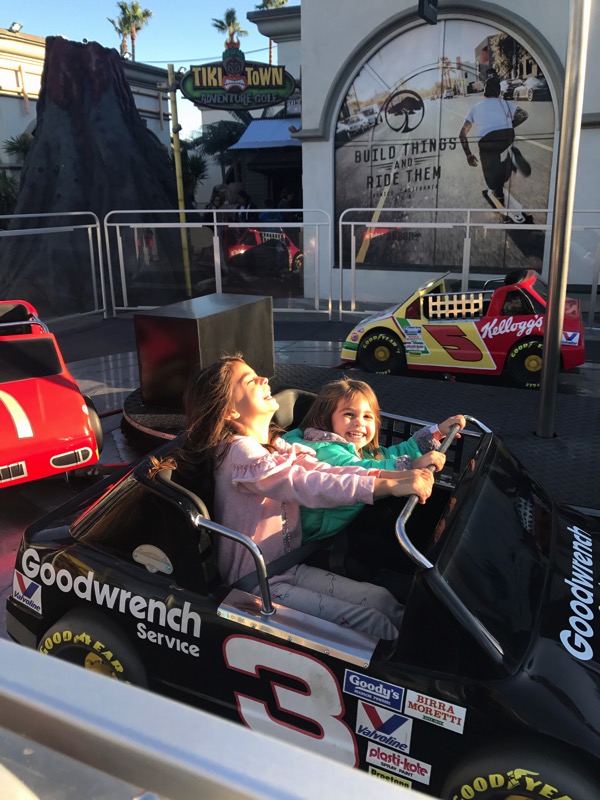 Friday night, our beloved babysitter Ari came over to watch the girls at the hotel (she babysat for a few date nights while we were there!), and we met up with friends at Vin de Syrah. If you're staying in San Diego, I highly recommend it for a night out. It's a very unique Alice In Wonderland-type speakeasy, with cabaret performers, and a cheese board that has brownies on it.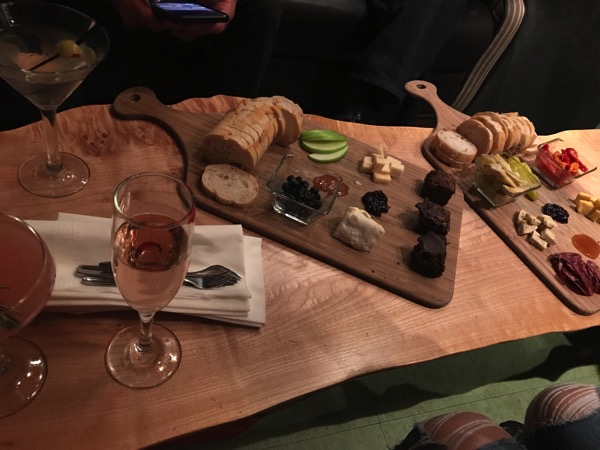 I asked the bartender for something with herbs or lavender (not too sweet), and this is what he created.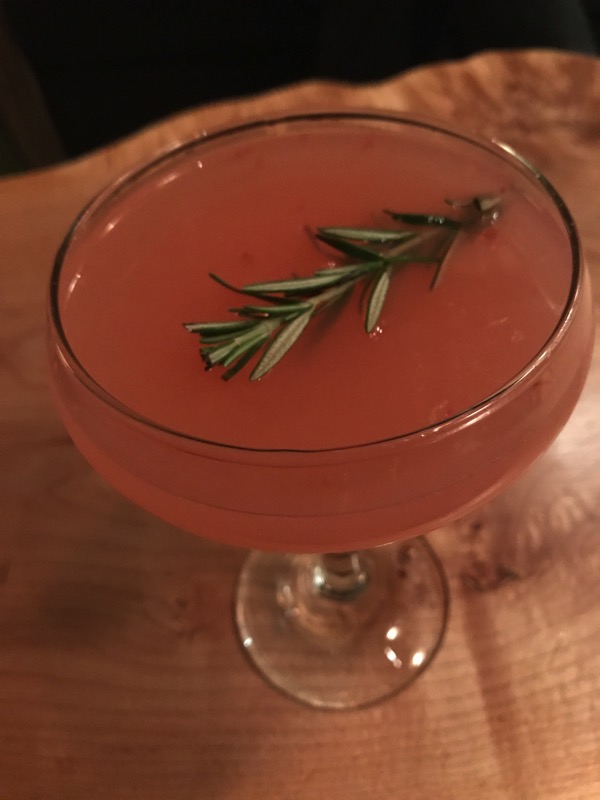 (It had gin, blueberries, raspberries, and lavender… and went down a liiiiittle too easily.)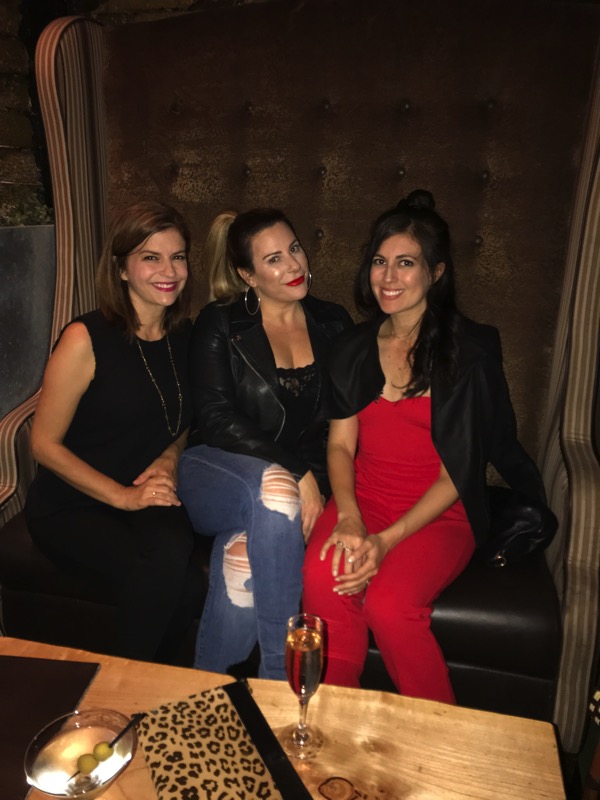 (Red jumpsuit is here! <– It was TOTALLY out of my normal comfort zone and style rotation, but Betsy convinced me to do it.)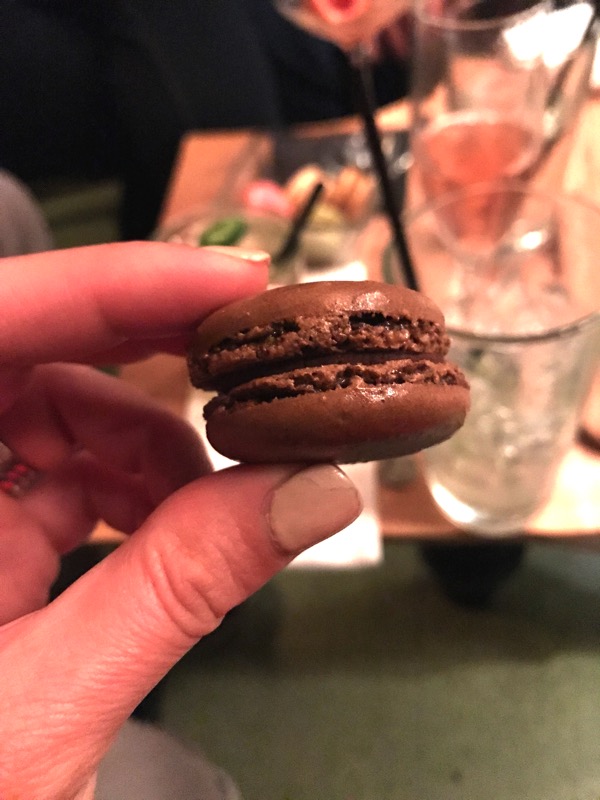 Saturday morning, we slept in a little bit, I taught spin at Point Loma Sports Club, and we took the girls to the Liberty Station park to run around. We went to the park every day we were there, and the weather was absolutely dreamy.
Staying in Liberty Station was such a great move. We could walk to so many places, and our hotel had two meals each day (breakfast and a hot evening meal, which we only took advantage of one night, but still amazing.) The girls and I had breakfast at the hotel every day while the Pilot was at work – they got really used to fruit, eggs, and fresh Belgium waffles each morning haha – and Saturday, we knew we had to have a legendary brunch before heading back to V-town.
Snooze it was.
The wait was insanely long as usual, but so, so worth it. I had the best Bloody Mary of my life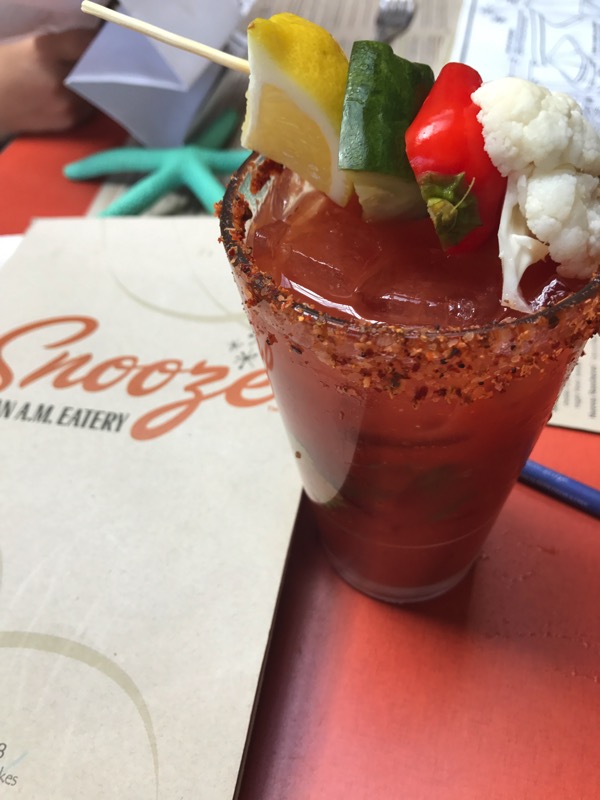 (the Bangkok with fish sauce, Sriracha, cilantro, basil, and pickled veggies)
and a classic breakfast with scrambled eggs, chicken sausage, sourdough and hash browns. SO GOOD. The girls crushed their pancakes, and the Pilot had a relationship with his corned beef hash. It was a great meal, indeed.
Saturday afternoon, the Pilot and Liv went swimming while P and I napped, and we went to the girls' favorite restaurant for our last night in town: Corvette's.
Corvette's is a fun 50s, 60s and 70s themed diner, complete with doo-wop style servers, a DJ playing oldies, a huge classic car in the lobby, and a psychedelic room with backlights and neon peace signs and flowers. There's always a long wait, but they have a huge arcade, so the time usually passes quickly. The servers will outfit each diner with a paper hat and will do straw hair designs for the kiddos. There's also a balloon artist and ridiculous milkshakes and desserts. Basically, it's a kids' dream come true.
Whenever we go to Corvette's, we expect the food to be "meh" (because we think of it as a place more for the kids), but it always surprises us. (<— It shouldn't because it's a Cohn Restaurant and they own our #1 date night spot, BO-beau Kitchen in OB.) The fried pickles were ridiculous, and the house-made black bean burger was super tasty and fresh. I got my burger lettuce-wrapped with sweet potato fries. The Pilot got a spiked Thin Mint shake (you know I stole some sips) and the girls lived their best life by face-diving into the most enormous cotton candy ever.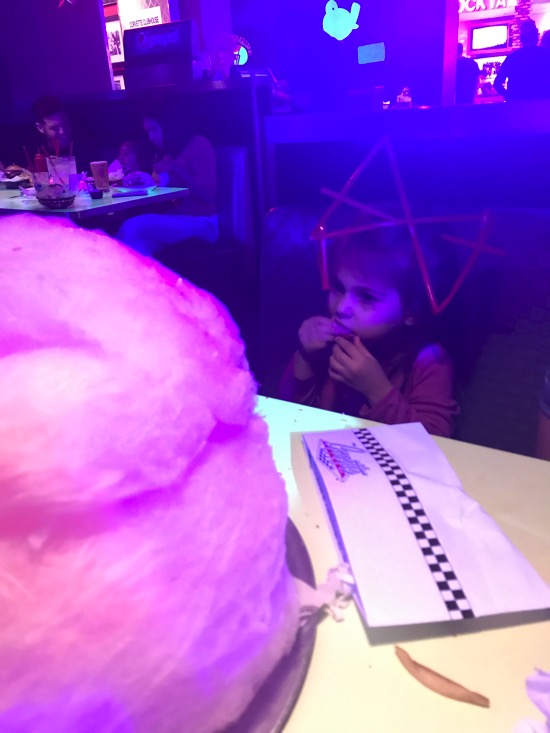 It was a great ending to an even better trip. I'm so thankful we were able to take some time to head out there and enjoy some beach and sunshine before spring break. 🙂
So, tell me friends: what's your favorite vacation spot? Are there any restaurants there you love? What's your vacation workout mentality?
Usually, I go with the flow and depend on walking around to get the bulk of my activity. If I know there's a class I want to take, I'll try to make time in the schedule. With this last trip, it ended up being really easy to catch some of my favorite studio classes and get in some strength workouts, even though we walked a ton.
Have a happy Wednesday!
xo