Reader's Request: Choose your shoes
Hiiii 😀 Happy almost-Friday! How's your morning going??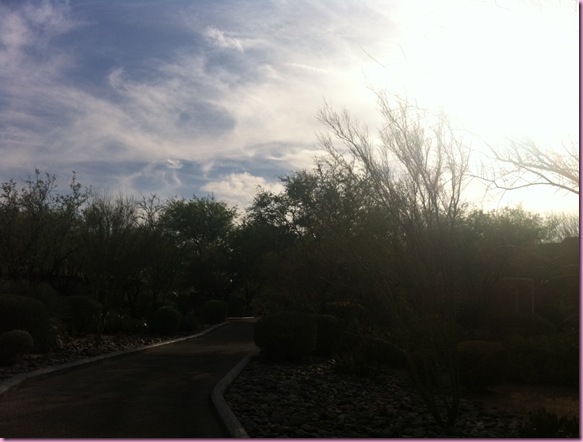 I was visited by the tea fairy!!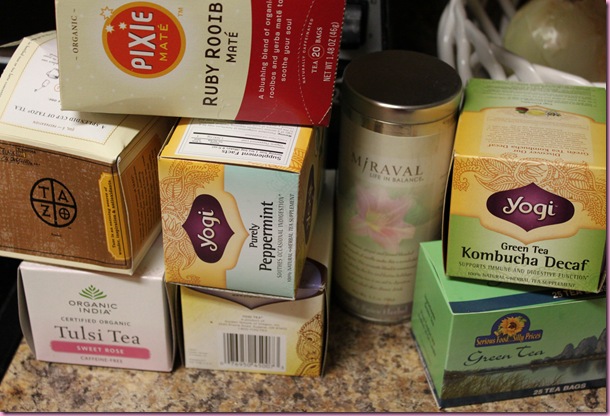 The family I bought the furniture from is moving out-of-country, so the wife hooked me up with her tea stash! She's a yoga instructor, tea fanatic, health nut, I totally want to hang out with her and she's moving :/ Isn't it sad when that happens?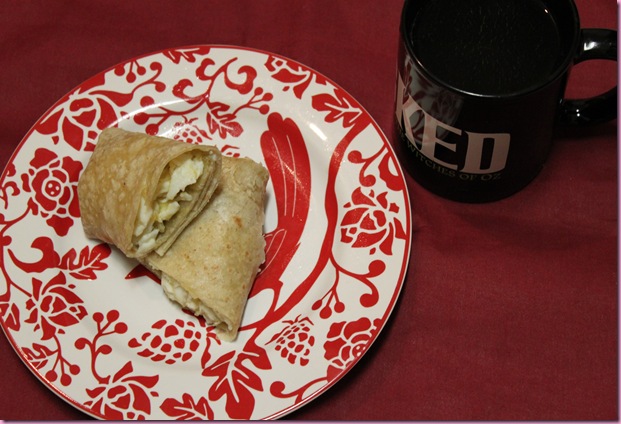 So I enjoyed a lovely cup of peppermint tea with this morning's egg-rito (brown rice tortilla, eggs, green salsa, nutritional yeast)
I'm off to work early this morning (half-asleep zombie mode) and figured it would be a fun time for a reader' request post.
Quite a few of ya have asked me what type of shoes I recommend for each type of fitness activity and since I did a *what to wear* post, let's talk about shoes:)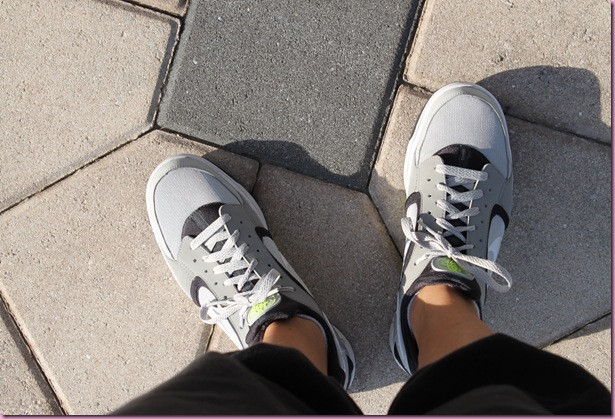 1. Zumba/Dance Trance/ Dance Cardio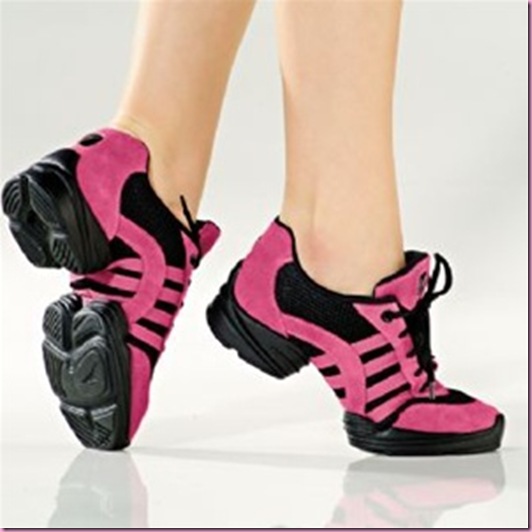 Source
-What to look for: Shoe weight. Does it feel heavy when you pick it up? It will feel heavy when you're dancing. Some shoes have pivot points on the bottom, which are ideal for spinning. Check out the soles of the shoe to make sure they're not too thick, as bulky shoes are very difficult to dance in.
-Some of my faves: Nike Musique, Nike Huarache lows, Zumba fitness Z1 sneakers, Puma women's etoile –dance sneakers are great too
2. Step aerobics/hi low (aerobics classes with varying intensities)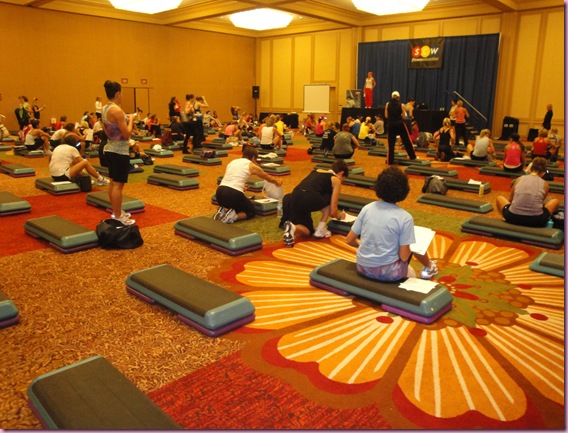 -What to look for: A supportive shoe. You're going to need stability for lateral movements,  and cushioning without the shoe being too bulky.
-Some of my faves: Saucony grid cohesion, Adidas thalia lux fitness,
3. Spin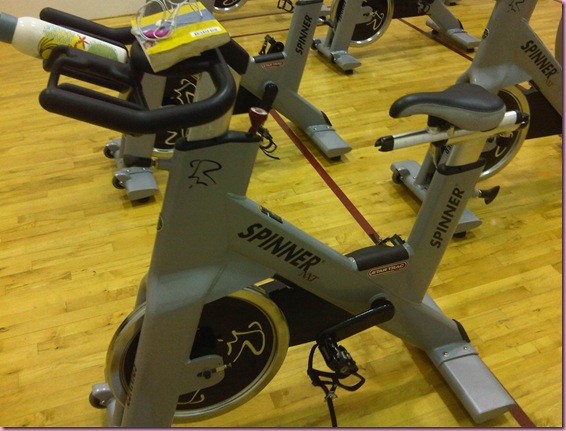 -What to look for: head to a local bike shop to be fitted for clip-in shoes if you're a hardcore spinner, or you can strap your regular sneaks into the cages. If you're going to wear your own sneakers, I recommend a single-sole shoe. The ones with split soles always hurt my feet! Definitely take a few spin classes in your regular shoes to see if you'd like to invest in cycling shoes.
-Great cycling shoes: Pearl izumi x-alp drift, SIDI tork shoes, Louis Garneau multi rx
4. Weight training/Bootcamp-style workouts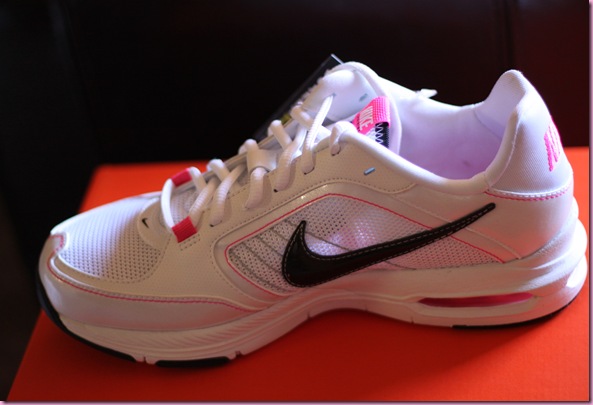 -What to look for: stability is key. Check out cross-training or running shoes and make sure that they're supportive on your feet. Do a couple of moves in the aisle to see how they feel and go from there. My weight training shoes are my *fun* shoes.. which means if they have pink, I'm getting those 😉
5. Water aerobics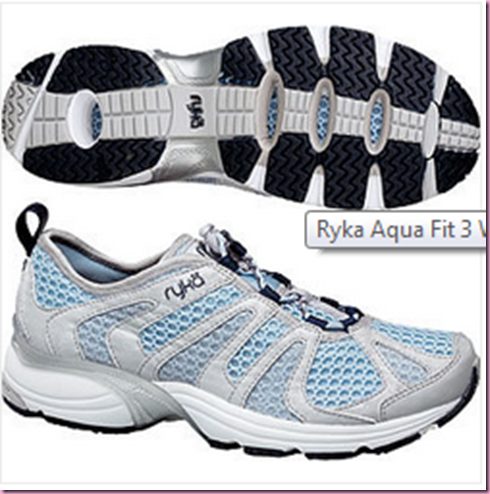 -What to look for: a shoe that will do the trick from land to the pool. Lightweight, breathable mesh and comfort are importante.
-Check out: Speedo women's amphibious hydro comfort, Ryka aqua fit 3
6. Running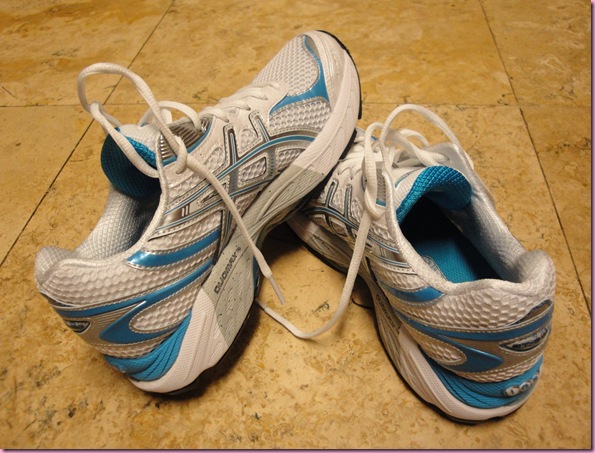 -What to look for: a shoe that's perfect for YOUR foot. I highly recommend visiting a local running store for a foot analysis. They'll be able to analyze your stride and determine what type of shoe would be the best fit. A tip: use your running shoes ONLY for running. Have a separate pair for walking the dog, lifting weights, etc. This is because running with wear out your shoe in different areas than other activities will- you want to make sure that they're probably broken in to run, not run errands 😉
Hope this helps a little!
As always, send reader's requests my way: fitnessista at gmail dot com 😀
See ya later this afternoon!
xoxo
Gina
Something to talk about: Do you stick to the name brand of shoes? (I almost always get Nike or Asics) How did you find your current fitness shoe love?