Heyyyy friends 🙂 How has your day been?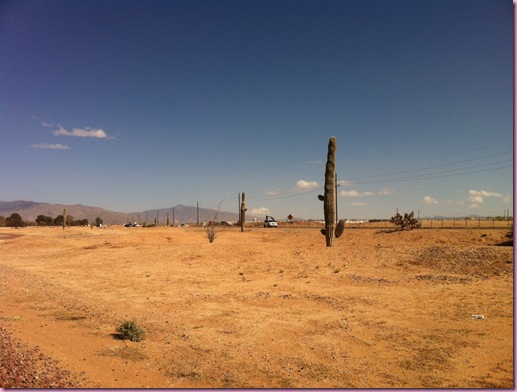 (Photo taken on the base trail where Bell and I walk)
My morning was a little cray cray, but very productive 😀
A shorts and tank kinda day: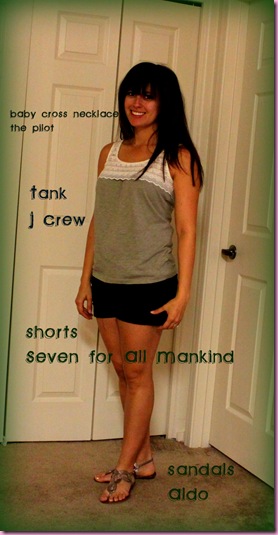 I heart shorts weather <3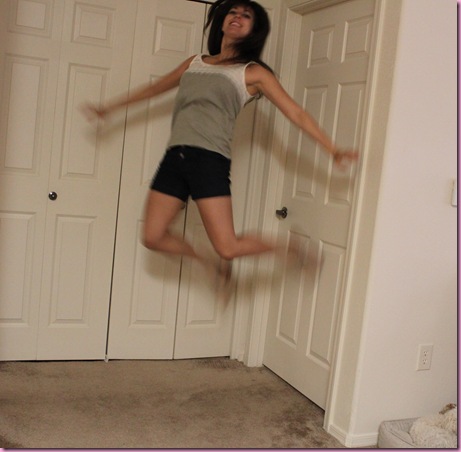 😉
I went to Target for necessary and impulse buys, post office, called and booked appointments and meetings, and got some work done.
I also decided to make a little treat for my good friend, who just found out she's allergic to a boatload of food. We've danced together since we were in middle school, and I thought it would be fun to take her some goodies to dance.
The chosen treat was Averie's peanut butter cups.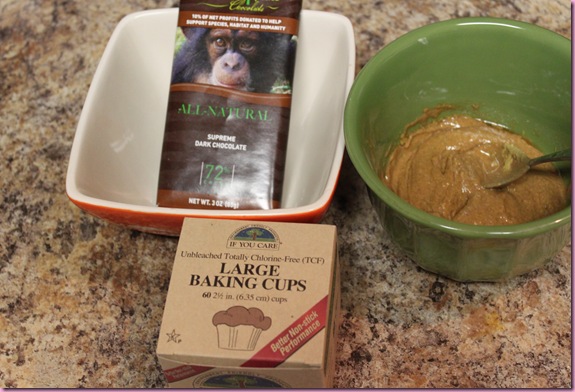 Instead of using PB, I rolled with almond butter and fancied it up with some honey, a pinch of sea salt, cinnamon and vanilla (+ the nutritional yeast the recipe called for)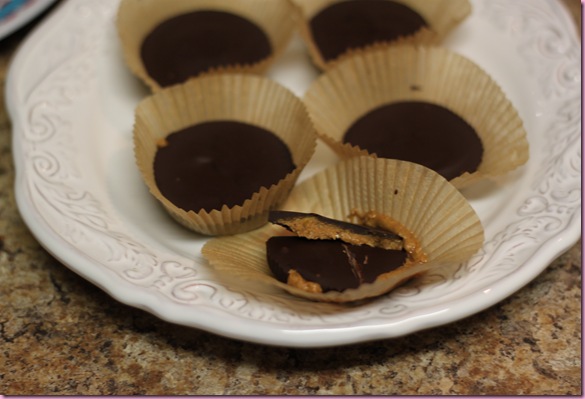 Hope she loves them 🙂
(The front AB cup in the pic was the  designated "taster")
Salad beast of the day: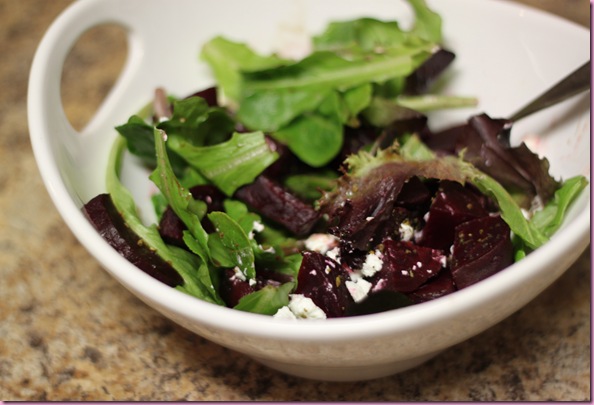 Goat cheese, beets and greens with balsamic and Garlic Gold.
The beets were courtesy of this Trader Joe creation:
Steamed and peeled beets in a bag. Thank you TJs for always making life easier 🙂
________________________________________________________________________
So recently, I've seen quite a few ABC posts on friends' blogs- most recently on Emily's. I thought it would be fun to do today, so here we go 🙂
A. Age: 26

B. Bed size: King, but since it's in the POD, I'm using a queen that the madre lent me.

C. Chore you dislike: Dishes and taking out the trash.

D. Dogs: Bella, a maltipoo, and Viesa, a Shiba Inu, who was recently adopted by family friends

E. Essential start to your day: I can't do anything… or see anything.. until I put my contacts in. I want Lasik but am deathly afraid of the eye claw.

F. Favorite color:  I think we can all make a pretty good bet that it's pink 😉

G. Gold or silver:  silver

H. Height:  5'4. The Pilot is 6'1 😀

I. Instruments you play(ed):  Piano and violin. I took flute lessons in elementary school but couldn't figure out how to make a noise with the flute for the life of me- so I faked it for an entire year.

J. Job title: It changes pretty often but right now its: Blogger, Educator, DT owner/director.

K. Kids: Bella is my child for now 😉

L. Live: In Tucson, Az, where we'll be for the next THREE YEARS 

M. Mom's name:  Celina

N. Nicknames:  Gina (Angelina is my full name), G, G$, Brain (that one is from the Pilot- we call each other brain)

O. Overnight hospital stays:  None

P. Pet peeves:  Spelling/grammar/typo errors, rude people, laziness.

Q. Quote from a movie: "Santa!! I know him!" and "Anyone who ever gave you confidence, you owe them a lot."

R. Righty or lefty:  Righty tighty.

S. Siblings:  Kyle, Trevor, Bailey and Bennett

T. Time you wake up:  7am

U. Underwear: What does this question mean? Yes? Where I buy them? Victoria's Secret and I also like Hanky Panky 😀

V. Vegetables you dont' like:  I love them all, except raw celery. I can do cooked, but raw (especially juiced!!) is the worst. When I see ants on a log, I cringe.

W. What makes you run late:  I am 5 minutes late for everything, except for job interviews. I have no idea how it happens, but I can never be right on time :/

X. X-rays you've had:  Nose (I've broken it more than once), chest (I refused a TB test for work so they did a chest scan), knee (I've torn my ACL dancing), feet (broken toes many times)

Y. Yummy food you make:  My life is a collection of yummy food 😀 All-time faves: maple-dijon salmon, sweet potato fries, amazeballs, the Pilot's favorite shrimp and prosciutto penne pasta.

Z. Zoo animal favorites:  Giraffes 😀
____________________________________________________________________________
I'm off to my bro's b-day dinner!
Have a great night <3
xoxo
Gina
Something to talk about:
I love hearing more about all of you!
Want to answer a few of the ABC questions?
Essential start to your day: 
Live:
Pet peeves: 
*Upcoming: Sun Warrior promo this week! Enter your email *here* if you'd like the promo email 🙂