Hi friends! How's the day going? Thank you for the awesome feedback on the TRX workout. I hope you enjoy it if you give it a whirl!
I thought it would be fun to do a more fashion-y type post today, especially since the sun is shining (sending some to my northeast friends) and the stores are file with spring gear.
When I first started the capsule wardrobe thing, I was really excited about streamlining my closet, and having a plan to stick to. The Pilot was also excited because I told him it would stop impulse clothing purchases. (By "excited," I mean he danced around the room triumphantly before smashing a beer can and chest-bumping me.)
I did really well with the last capsule wardrobe (only purchasing a couple of extra items), and it was easy to transition to the cooler weather with a lot of pieces I already owned. Here's what happened with winter capsule:
Green jacket. The end.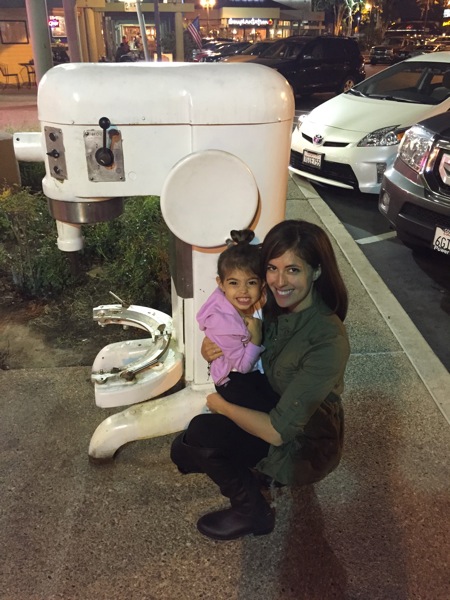 I got this green jacket from JustFab (my invite link is here and the jacket is here) and wore it about 384728 times this winter.
Also, I realized that winter here in San Diego is pretty much like summer in Antarctica aka it doesn't exist. I ended up just reusing my old beloved stuff, supplementing with some Stitch Fix goodies here and there (my SF boxes haven't been great lately), and here we are, moving into spring!
I thought I'd put together a little spring/summer capsule list if you'd like to join in the fun + some of my top picks.
(Little note: I will probably be adding in Stitch Fix items here and there, but requesting more classic pieces. Workout clothes, genie pants, and pajamas don't count.)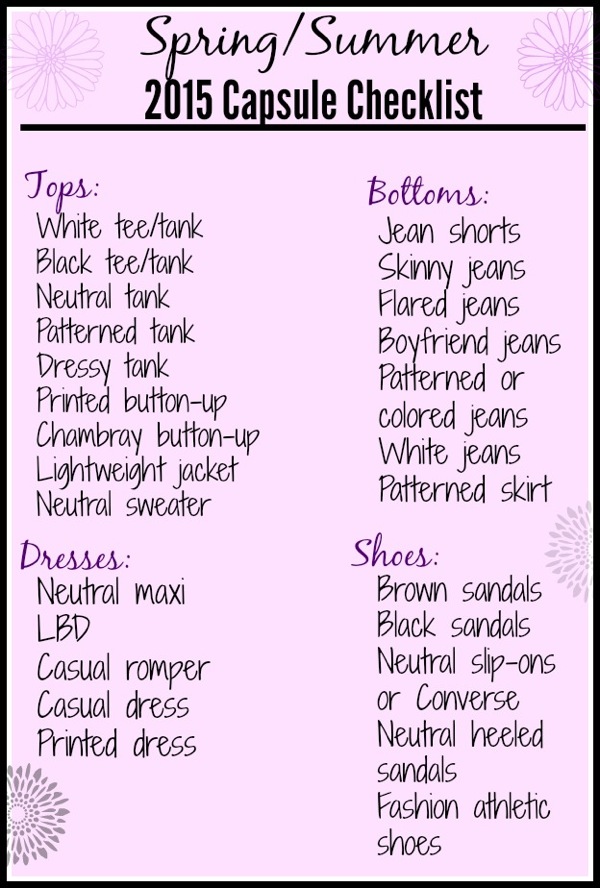 Am I missing anything on there? I was thinking about adding accessories, but I tend to stick with more classic type stuff and use it all year (like the beloved hobo bag and crossbody).
Here are some faves that I've found. The ones in bold are items (or similar) that are in my closet ready to go. The rest are things I would like to potentially add to the collection to serve as staples… or at least prevent random lululemon purchases. 😉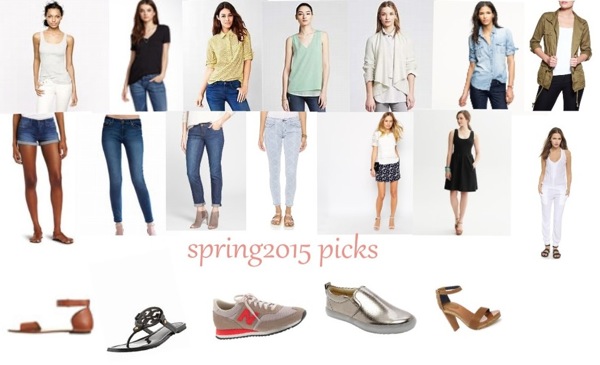 Tops:
White tee (these are my faves from Nordstrom Rack. $10 and fit really well)
White tank (needs to be replaced)
Black tank (needs to be replaced)
Dressy tank (haven't found one I'm crazy about)
Bottoms:
Flared jeans (so fun that these are coming back)
Dresses:
Neutral maxi
LBD (similar)
Printed dress (scoping out this one; on sale and so cute)
Casual romper (<— this is probably the least toddler mom appropriate one haha)
*I think I'd like to add a shirt dress in here, too. Love them with the athletic sneaks
Shoes:
Neutral slip-ons ($40 at Target!) or Converse
Neutral heeled sandals (similar)
(Sale tip: use the code SHOPPINGTIME for 20% off at J. Crew! BRSAVENOW for 40% off at Banana Republic)
What winter item did you get the most use out of? Are you getting excited for spring fashion, too? Bring on the dresses, tanks and sandals! 🙂 What pieces or upcoming trends are you loving for spring? Feel free to link away!
xoxo
Gina
This post isn't sponsored, but some affiliate links are included. They don't affect purchase price, but enable me to earn a small kickback. As always, thank you for supporting this little blog <3