Instead of my usual Thursday of teaching and Zumba, I spent the morning testing out the Schweaty November Workout, so it will be ready to go tomorrow! It was certainly schweaty, and please let me know if you have any current workout song faves to add to the playlist.
I took today and Saturday off work, since we have out-of-town guests coming in for the shower –my friend Hayley is staying with us this weekend!- and I wanted to be able to spend time with them. Whenever we have people in town, they like to see the new casa, so we'll give the house tour and everything.
Which means, I get to show two rooms that still need a little lot of help, and have wickedly awful paint jobs.
Exhibit 1: the baby's future room (when she's old enough to move out of the nursery)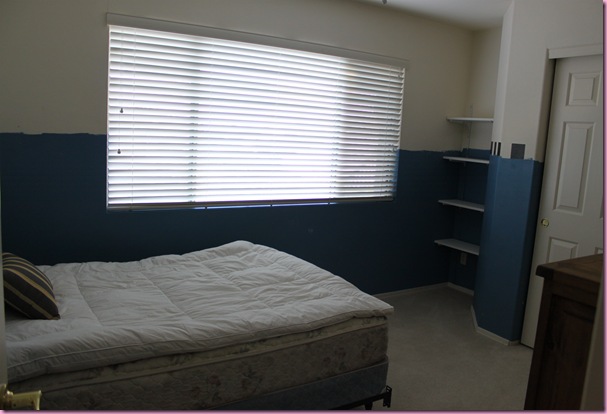 There used to be car and train decals on the walls… very nice.
Exhibit 2: what will be  the Pilot self-worship room aka the office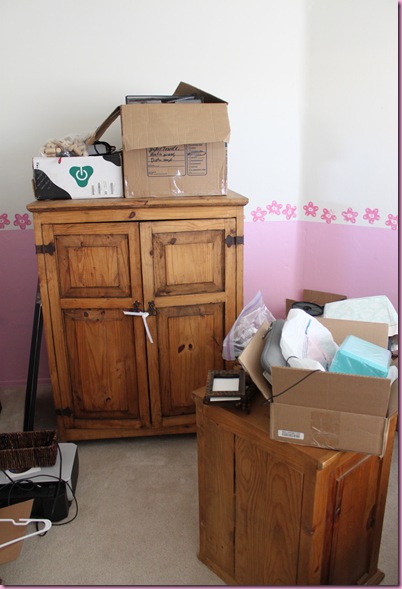 *shudders*
When you're military, it's easy to have at least one room in your house full of boxes that you'll probably never unpack since moving happens so frequently. Since we're supposed to be here at least 3 years, it's kind of exciting to know that we can fully unpack and settle a little bit, before we find out what's happening next.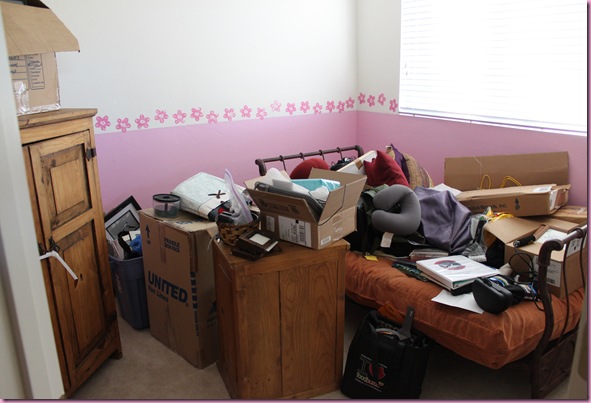 Pretty much every pilot I've met has a room in their house with their medals and awards, military art and plane models, etc., so this will be the Pilot's. I think it would be fun to do a vintage military theme in there but before really decorating it, we need a new desk. We ended up dismembering our old one in Valdosta, and putting it out front, along with many other things, and a sign that said "Take me!"
I love the fact that it's pink right now, even though it's a BRIGHT and nauseating shade. [And that's coming from a major pink fan]
We still have work to do on the nursery and master bedroom,
and the only upstairs room that is actually finished is the guest room.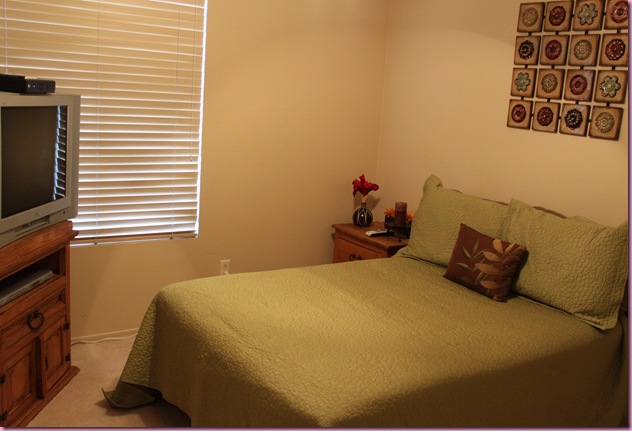 It's all a work in progress, but hopefully most of it will be done before the holidays? We shall see…
*More house pics in this post 🙂
This morning's bfast included the return of an old favorite: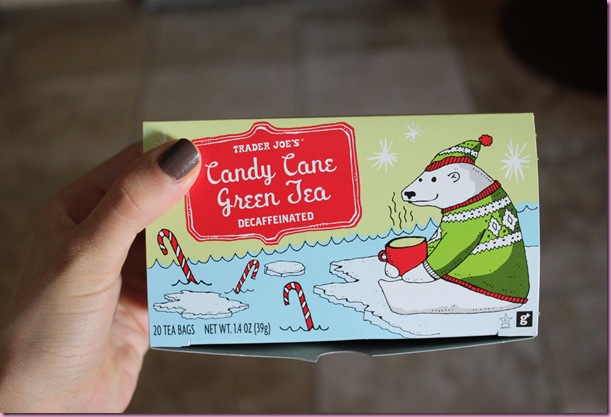 candy cane green tea!!!! I hoarded boxes from Trader Joe's right before they got rid of them last year, and I was so excited to see that it's back. This would be AMAZING with some dark chocolate almond milk….
I enjoyed a plain cup this morning with pumpkin protein oats, half a GF gingersnap cookie crumbled on top: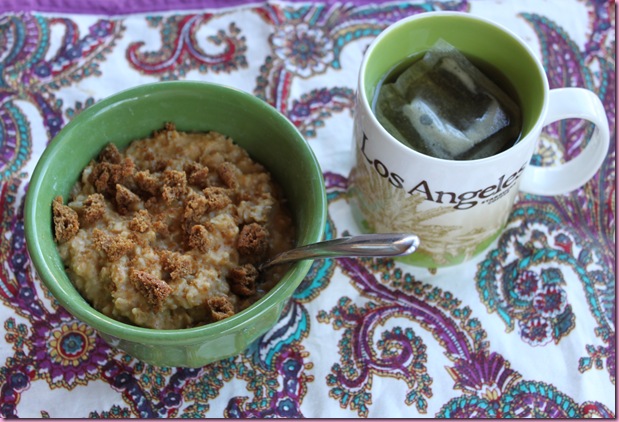 Time to get crackalackin on the to-do list 🙂
See ya later today with a Family post!
xoxo
Gina
Something to talk about: What's your all-time favorite tea? Candy cane green tea for me, and Tulsi sweet rose is a close #2. Any room in your house that you'd like to makeover? As much work as the office needs, getting the master totally finished is on the top of our priority list.