Good morning! Happy Saturday. Hope your weekend is off to a great start <3
Thank you so much to those of you who entered the macaroon and Sephora giveaway. I loved reading about how you've adapted your workouts with the cooler weather.
The winner of the Friday giveaway is:

Hope!
Congrats, girl. Send me your address to fitnessista at gmail dot com – I'll order your gift card today and get the macaroons in the dehydrator tomorrow.
So, last night we had a little street party.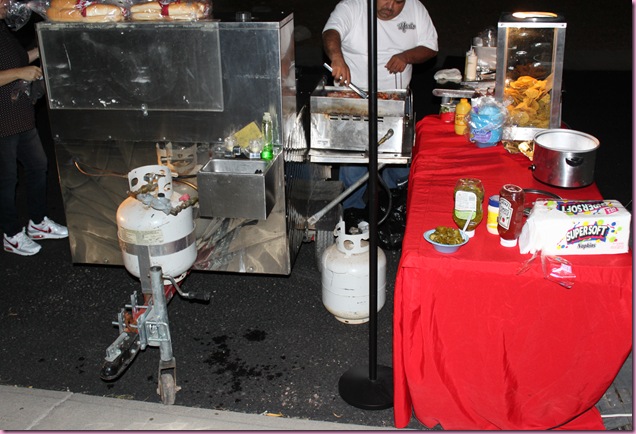 I mentioned before that our neighbors seem pretty awesome –one brought me a coconut water on the day we moved in. I call that destiny- and apparently, they like to all get together every now and again. Last night, we hung out in one of the neighbor's front yards in yard chairs, and there were food tables set up with music playing, kids running around, and a Sonoran hot dog stand.
It was pretty fantastic- I curled up in a chair with a blanket, bowl of chips and jalapenos, and chatted with the neighbors for a few hours. We're lucky to be surrounded by such a fun group of families.. everyone was just as kind and friendly as I had imagined them to be.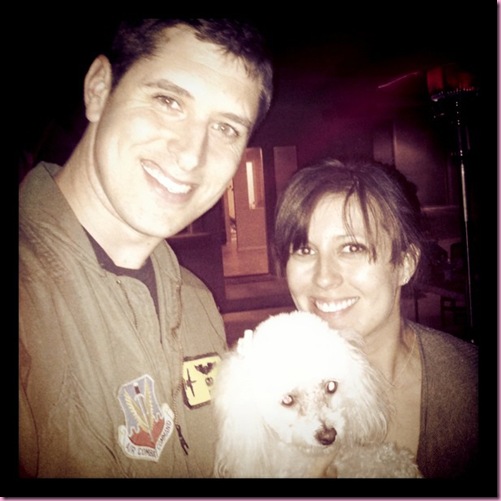 It also reaffirmed the fact that Bella LOVES kids. Two little girls –who will probably be our little baby's friends- couldn't stop hugging her, kissing her, and feeding her bites of hot dog. Her tail was shaking the whole time- she loved it.
Our contributions to the party: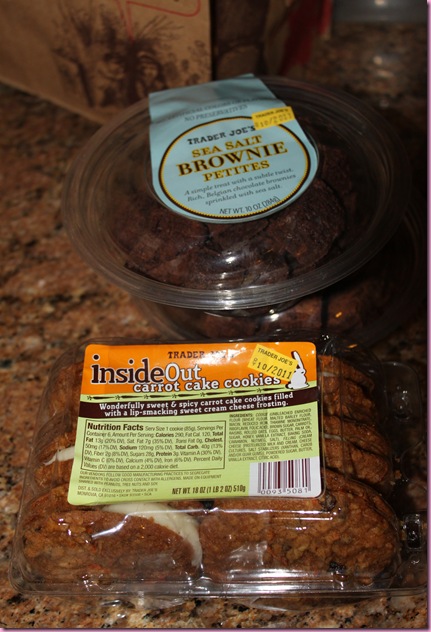 Two things of sea salt brownie bites and carrot cake cookies from Trader Joe's
and a cooler full of beer.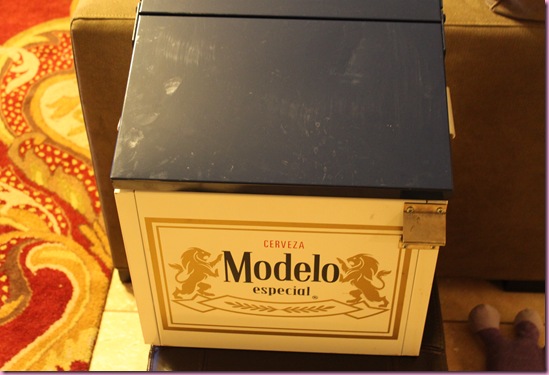 This morning, I made two scrambled eggs with toast for bfast: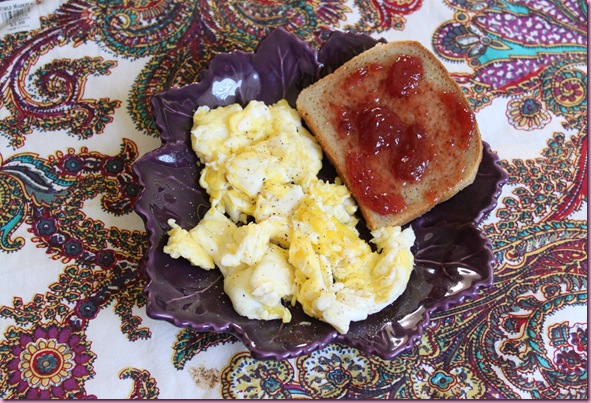 and am about to get ready to teach.
Hope you have a wonderful day and I'll see ya on my lunch break!
xoxo
Gina
Something to talk about: Do you have neighborhood parties? This is something I definitely haven't seen in a loooong time. In Valdosta, the property manager would try to plan get-togethers, but no one would go. The last time I went to a *real* nighborhood party was probably when I was in middle school. My mom's neighborhood used to have an annual block party.
Something to do: I usually don't like to ask you guys to vote for awards and such, but I've been nominated for one that means a lot to me: Shape Magazine's Best Fitness Blogger. Thank you to those who nominated me -I was so excited and honored when I found out <3 If you'd like to vote, *here's the link*