Surviving the Crazy Mornings
This post is sponsored by my friends at The Quaker Oats Company.
It's hard to believe that summer is ending, and we're headed back in to the school year hustle. Liv is starting KINDERGARTEN (hold me), and long gone are the slow mornings of hanging out in our jammies until 11am before wandering to the pool or park. We definitely lived up summer to its fullest, and I'm trying to mentally prepare myself for the busy mornings ahead. The three of us will have to be dressed and ready for drop-off, with supplies in hand, at a pretty early time.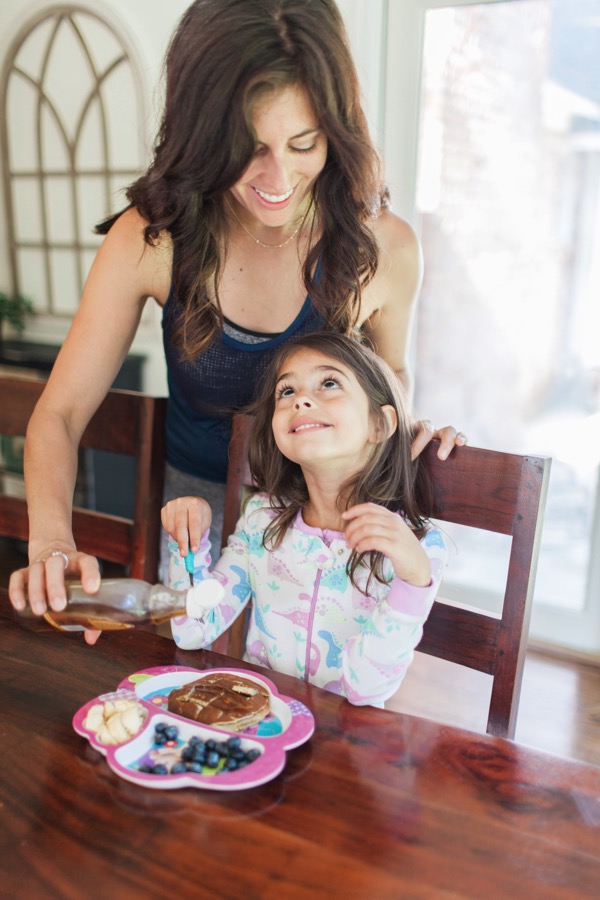 I was trying to think of some of the things that made life a little easier and less hectic, and I thought I'd share them on the blog today! Here are some of the strategies that help me to make the busy mornings more seamless, when I'm making breakfasts, getting lunches ready, and trying to get the three of us out the door.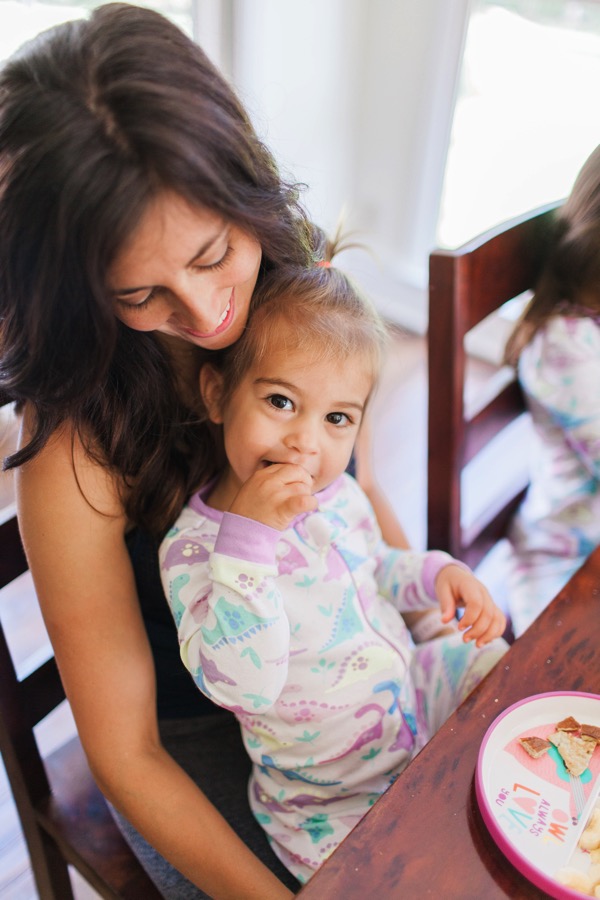 1) Have clothes set out and ready to go the night before. This makes a huge difference when it comes to leaving on time. Before I'd actually have our clothes ready to go, I would mentally *know* what everyone was going to wear. This would usually work, except that I'd be unable to track down the planned pieces and everything would fall by the wayside. Now, when we have somewhere to be in the am, all of our clothes are set on the arm chair ready to go.
2) Pack lunches and/or snacks in advance. If Liv is off to school, I take some time the night before to pack her lunch. For P, I'll pack up some snacks if we're headed to the gym or if we'll be out and about running errands.
3) Make breakfast ahead of time. For the girls, I've been making their favorite banana-oat-egg pancakes in large batches and freezing them. This way, all I have to do is heat them in the am, slice up some fruit, and drizzle the 'cakes with syrup.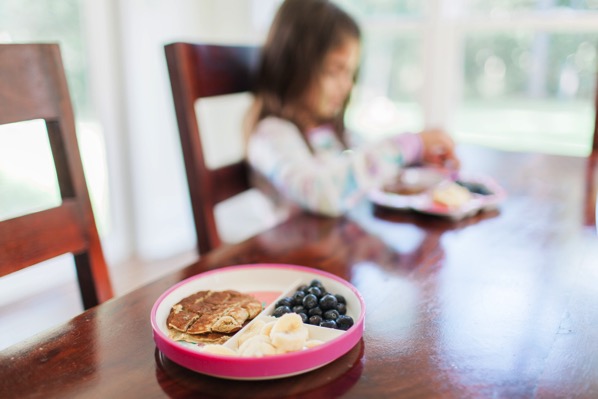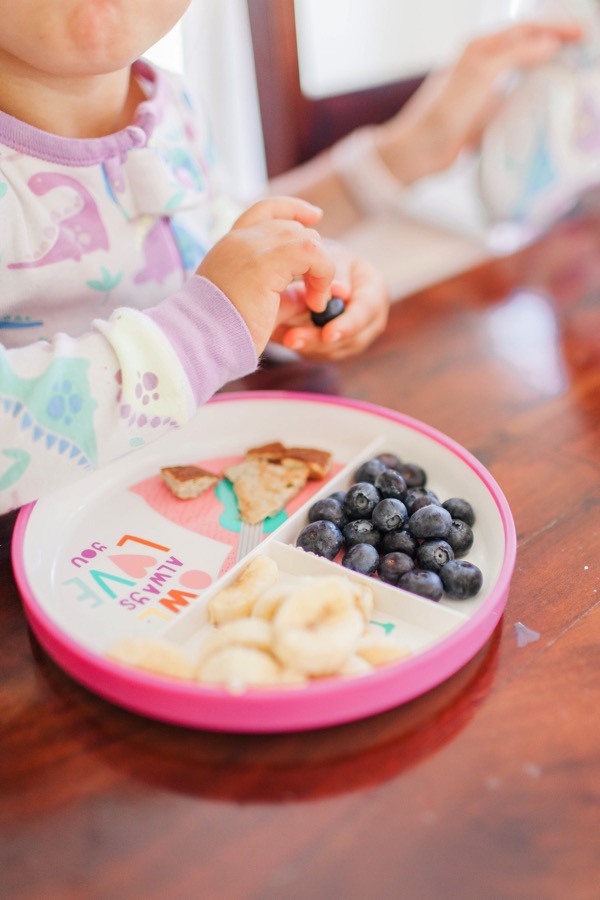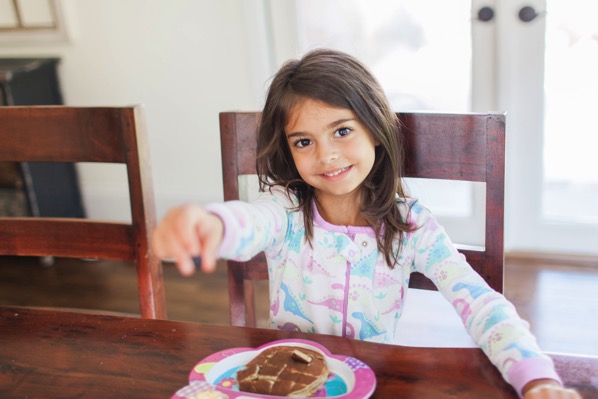 For myself, I usually don't get the chance to eat breakfast until much later. This will be either after drop-off, or after we go to the gym, because I'll get dressed while the girls are eating. Sometimes it's ok, but sometimes I get HANGRY. This is why I'm so thankful for things I can make quickly on the night before to enjoy.
I've been loving these new Quaker Overnight Oats!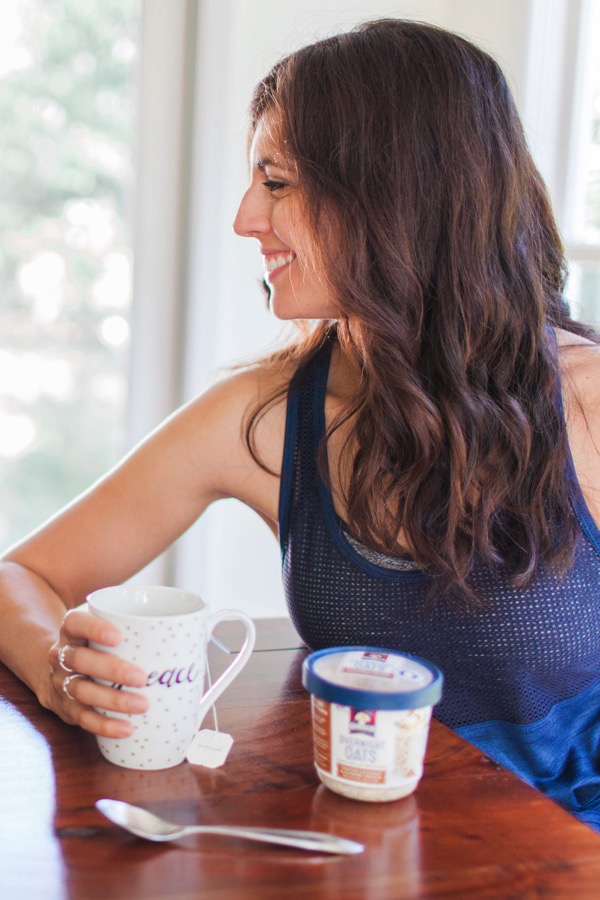 All you do is add milk, stir it up, and set in the fridge overnight. In the am, the oats are softened and perfect. Each blend is a combination of whole-grain oats (+ other grains), fruit, quinoa, flaxseed and nuts. There are no artificial flavors and no added colors, and are a good source of fiber (10 grams of fat or less per container).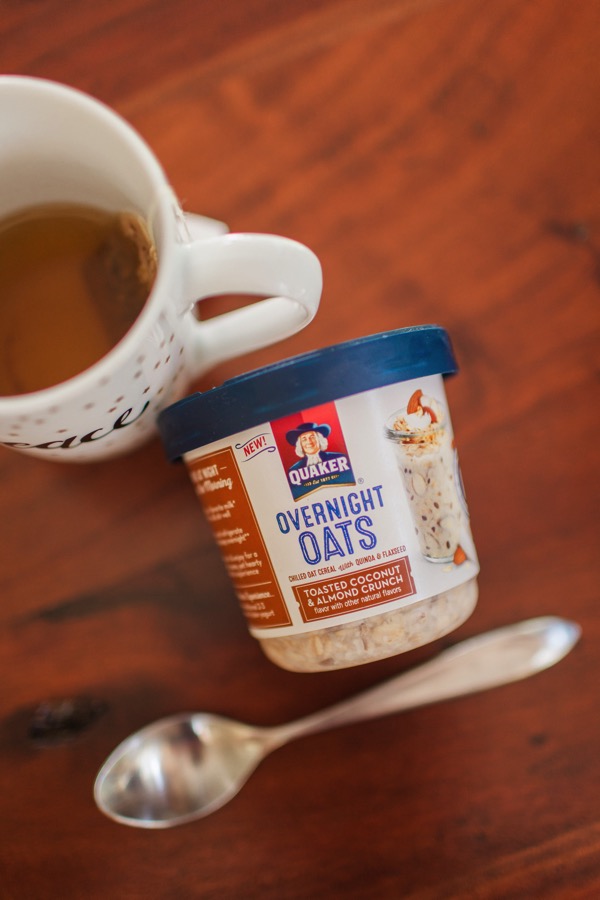 I made a cup the other night, and it was so nice to enjoy breakfast together in the morning instead of rushing around trying to grab things and get myself ready.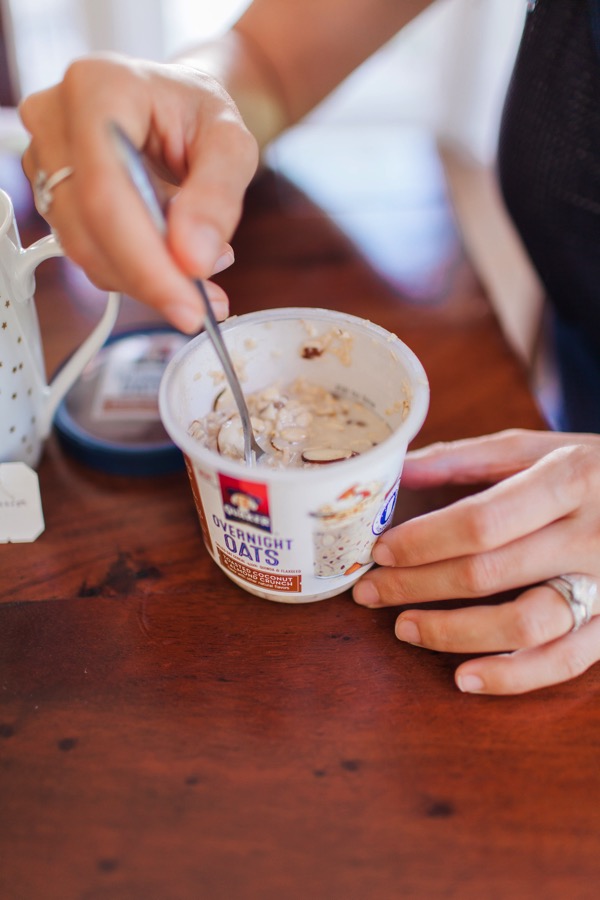 I've tried a couple of the new flavors, but so far, my favorite is the Toasted Coconut & Almond Crunch. The coconut flavor was mild and I loved the crunchy almond bites.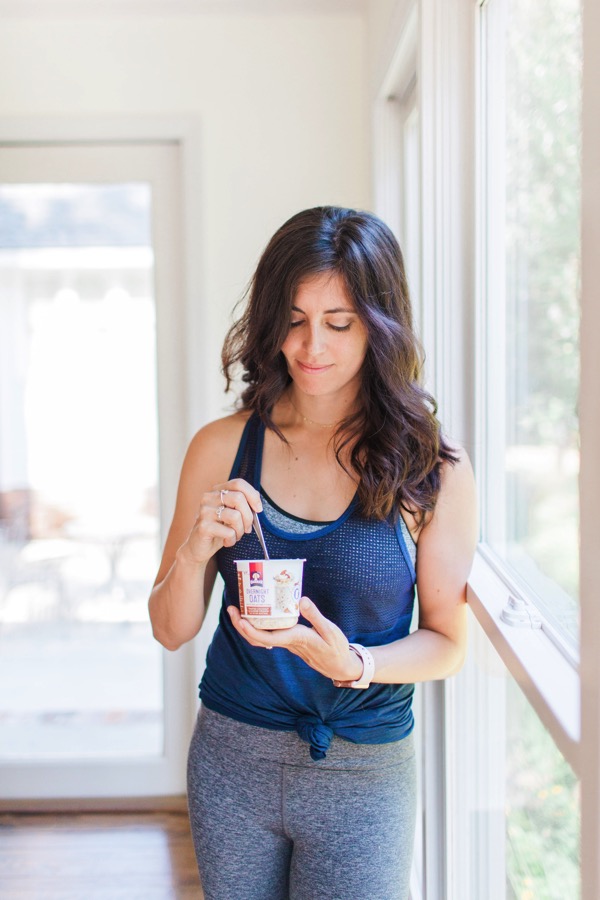 Even though it's so easy to get caught up in the business of the morning routine, I'm definitely making a focused effort of enjoying it with the girls.
It's a great way to spend some time together before Liv is off to school, and I'm off to the gym to teach or train.
Have you tried Quaker's new Overnight Oats yet? What's something you do to make the mornings a little less crazy?
xo
Gina
Photos: Lindsay Colson