Hello! How's your day going?
Mine has been insanity (and I still have 5 hours of craziness left) so here's the fastest blog post in the history of Gina 😉
My own personal Edward Cullen and I finished up our tree last night: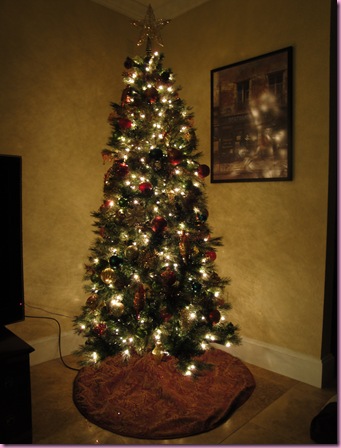 I LOVE the the new ornaments we got! SPARKLY 😀
This morning, I got up early with the puppers and had some maca cacao oats for bfast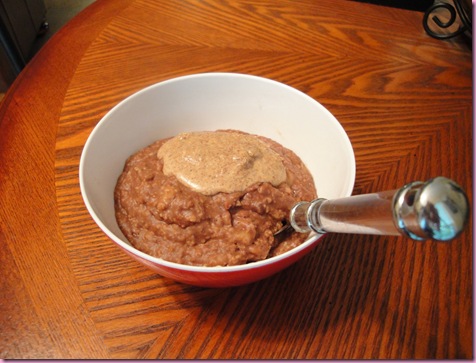 1/3 cup oat bran, 1 cup water, 1 T brown rice protein, 1/2 T maca, 1 T raw cacao powder, 2 packs Stevia, cinnamon, sea salt and a smashed nanner
Per my training schedule, which I got from Runner's World, courtesy of Katie –I decided to start following one 5 weeks before my half. Oops- I went to the track and did 3 miles in 29 minutes. I was *supposed* to run a little slower because it's an "easy run" day, but my sick playlist kept making me want to speed up! After that, I walked around and stretched… glorious 😀
Stopped at Winn Dizzle for organic eggs, then came home for a cooking extravaganza.
Yellow cupcakes for Jeni's birthday (it's tomorrow)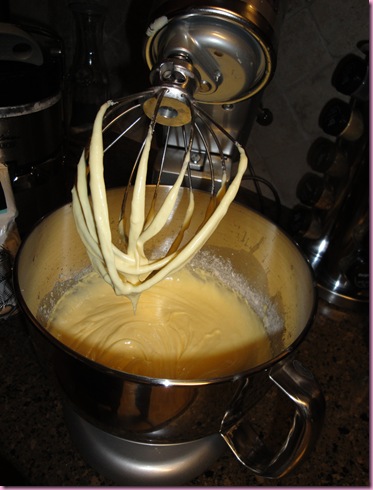 Vegan chocolate chip oatmeal cookies (ED & BV)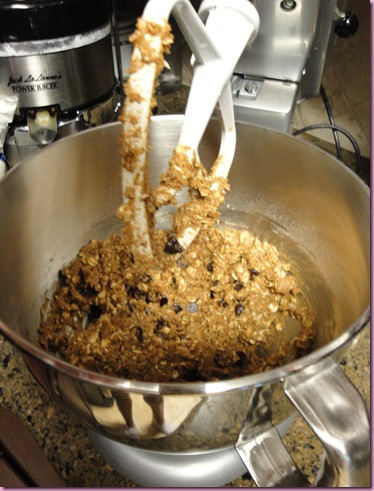 And started dinner in the slow cooker.. Sweet Potato and Black bean chili(I'll post the recipe tonight)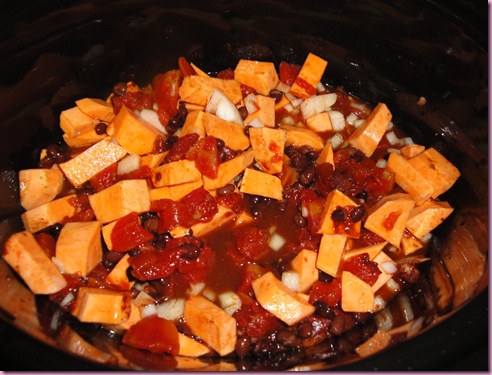 I packed up some goodies to take to my juice bar and health food store friends: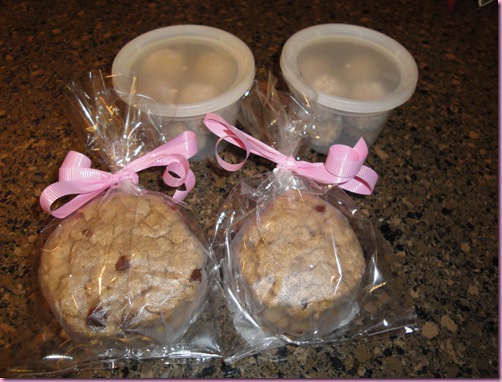 Spence traded me a wheatgrass shot for some goodies 😀 A
I stopped at Publizzle to get organic chicken for the pilot and cash some paychecks, and now I'm off to work!
Here's what the rest of the day is looking like:
-Consultation with a blog reader (!) and potential training client
-Jeni's house to work on Christmas party plans
-Back to work for two training appointments
-Coming home to make marbled pumpkin cheesecake for this Friday's dinner party
-Stuffing my face with sweet potato black bean chili
-Writing
I'm out like (raw) sauerkraut 😀
xoxo,
G
WHO'S STOKED FOR NEW MOON this weekend?!!?! *screams like a Jacob-obsessed tween*