Take it or leave it: the cape
I always get really excited for fall fashion. It's kind of funny because we don't even have a real "fall" here in Tucson. Heck, it's 93* degrees today. It's fun to wish though :/ However, it doesn't get that cold here until later in the winter, so I end up spending most of winter in "fall" clothes- no heavy coats over here. [Which bums me out because I lust for a Burberry one. I digress…]
One of the mayjah styles this season is the cape, or capelet.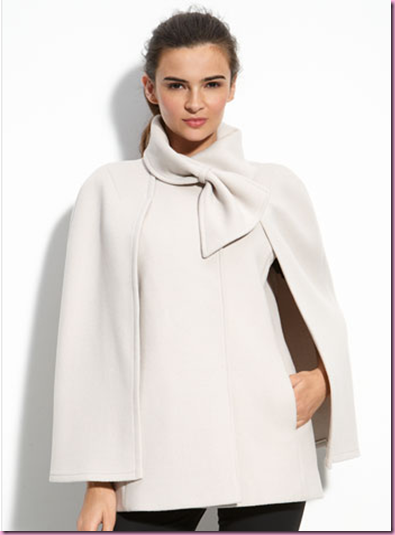 Nordstrom
Last time I wore a cape, the Pilot told me I looked like a wizard.
I really do like the trend, though! It's perfect for not-quite-freezing weather, and looks perfect with skinny jeans and boots or booties.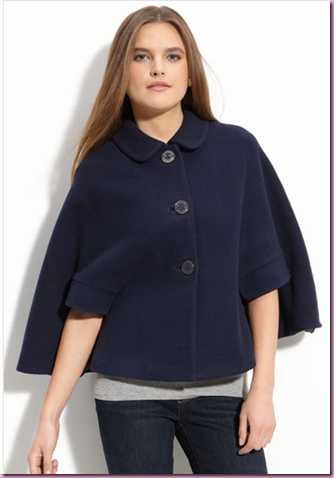 Juicy
I love how you can dress them up or down, also pairing with tights, a skirt and booties, leggings and heels.. it's pretty much going to be the fall "anything" jacket.
Tips:
-Since it's fuller shaped, go with more snug on the bottom (tights, leggings, skinny jeans, pencil skirt) or you'll be swimming in fabric.
-Try an unconventional color or print, but don't go too cray cray. Winter white, plaid or camel are fun options.
-For 3/4 length sleeves, accessorize your wrists. With long sleeves, try an updo and conversational earrings (like super sparkly studs).
Bonus: I think I'll be able to wear this one with my preg belly! Ballertastic.
More gorg capes: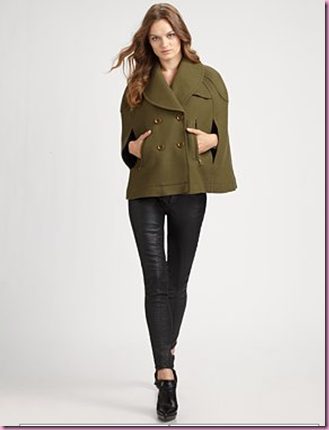 Burberry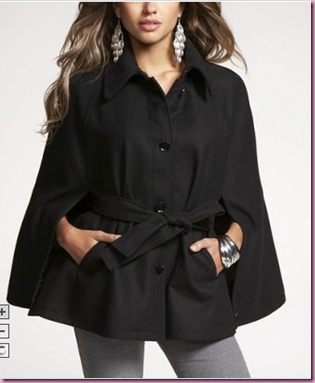 Express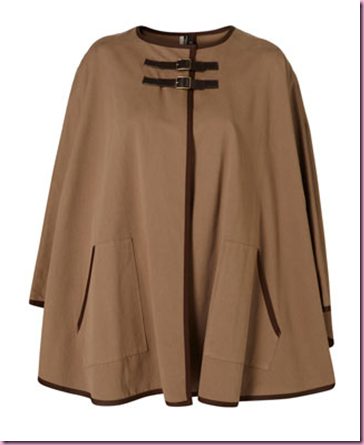 Topshop
So what do you think, friends? Take it or leave it?
Will you rock a cape this season?