Hi friends! How's the morning going? Happy humpday! It feels like quite the musical week over here. Liv started piano lessons on Monday (and loved it!!) and I'm taking Miss P to her first baby music class this morning. I'm always excited for the chance to meet fellow mamas in the area, and I think it will be good for P to know that babies exist haha. She hangs out with a lot of older kids, so I think she'll enjoy seeing babies her age.
Yesterday afternoon, I ended up lying low, since I was still exhausted and feeling gross from the poke bowl sadness. I took the girls to the park so Liv could run free and bury her feet,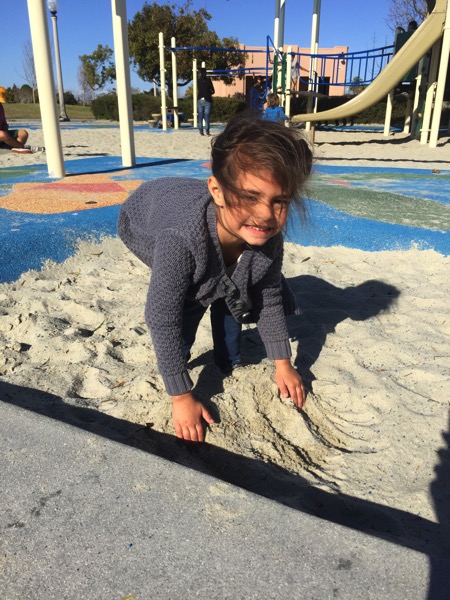 and then came home for dinner, jammies and The Voice. Not a bad way to spend the evening. 😉 Usually the Pilot and I would have sandwiched gym times, but I took the night off and he went to the gym for a late weights sesh.
Since I started my new training routine last week, the Pilot and I have worked to coordinate gym time a little more strategically. Usually I'd just get in a weights, TRX or cardio workout here at home, but since my plan uses specific tools (like the Smith machine, cable machines, battle ropes, and barbells), I've had to actually go to the gym for many of my workouts. The Pilot and I are also working hard to reduce sugar in our diets -even though I totally made cookies with Liv and ate dough the other day. #treatyoself- so it's been amazing to have a partner in workout crime. 😉
The Pilot is on month 10 (?) of an intense strength training plan. He's already noticed huge increases in strength and energy. (He wrote a post on his training a while ago.) With our gym shuffling, I thought it would be interesting to talk about how you split your workouts with your partner and prepare for a healthy week, especially if you work full-time and/or have kiddos to wrangle, too.
Here are some of the things that have helped us, and that we've enjoyed:
-We prep for the week together. The Pilot does the grocery shopping while I clean and get work stuff finished on Sundays. When he gets home, we put the groceries away together and start prepping eats for the week. Some ideas of the things we'll make are here and here, but it will almost always involve chopped veggies, grilled chicken (this week we did turkey burgers to switch it up) and baked sweet potatoes.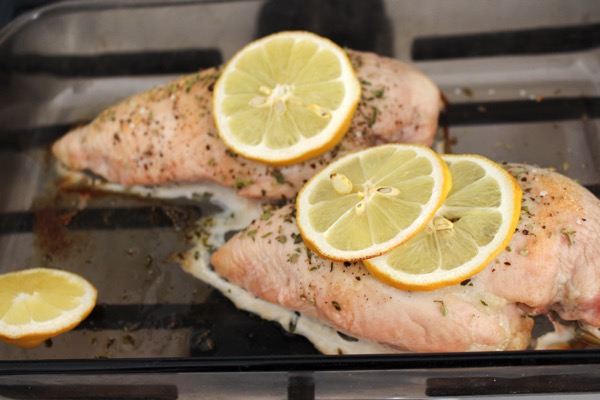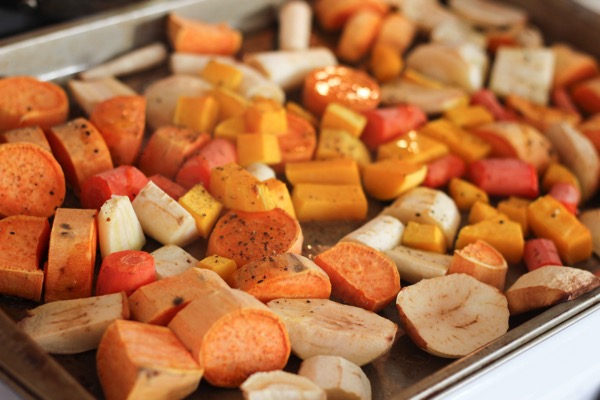 -We coordinate off days and schedules. For example, if I know the Pilot will be working late, I'll try to hit up the gym earlier with P so he can go later that night. If he can get in a workout before he heads home from work, he'll do that so I can go later that night. The nights I teach barre, he'll either hit the gym late or take it as an off day. We'll usually talk about what we have going on that week so we can coordinate our schedules. Now that P is older and her reflux is becoming more manageable, I feel more comfortable taking her to childcare at the gym and can get in a daytime workout. We're good friends with all of the girls who work in childcare, which makes me feel better about her hanging out in there for a little while.
-We work out together when we can. Sometimes it's a Beachbody cardio workout here at home, the rare occasion when we can hit the gym for strength at the same time, or even when we simply take walks or enjoy activities as a family.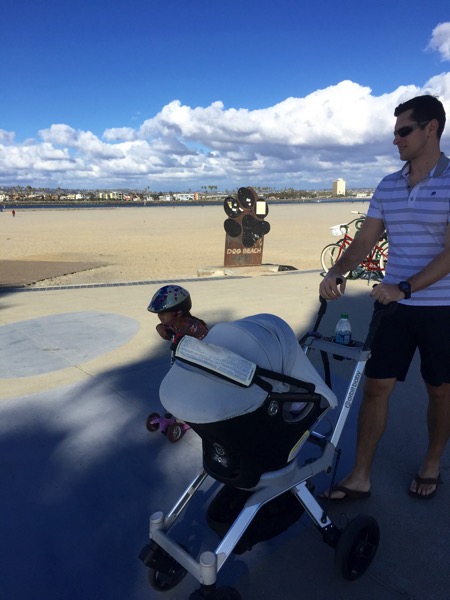 -It's instant support. It would be a LOT harder for me to try and reduce sugar if the Pilot was bringing home donuts. This way, we support each other in our goals, and don't have FOMO. 😉 I really want to increase my lean muscle and clean up my eats, and feel like having a buddy along the way will help a lot.
I got my body fat tested with Jolen at the Body Fat Test last week. I'll be using this as a method to gauge my progress as I work to increase my lean muscle.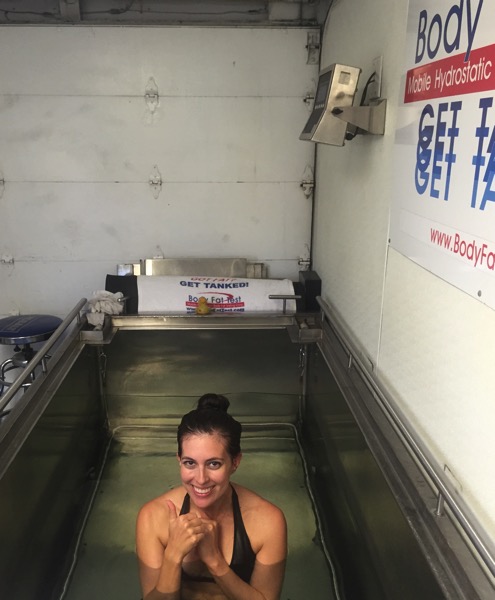 (You can read more about my first hydrostatic weighing experience here! It also includes details for some of the common body fat testing methods.)
At least the water is warm. I am a giant chicken.
As always, Jolen is amazing, and was able to give my some insight and tips as I completed the test. (He's also a coach at my beloved OTF.) For all of my friends who are local to San Diego and would like to try the experience, hit up Jolen at bodyfattest dot com.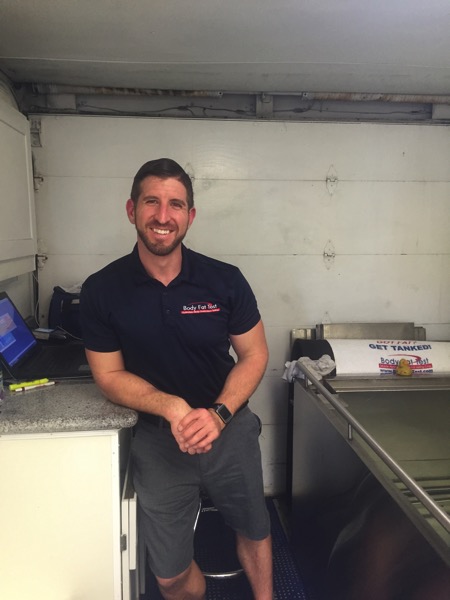 In addition to your lean muscle, body fat percentage, and weight, they also provide some dietary guidelines and macro suggestions. Of course, body fat doesn't paint a full picture of overall health, but it's far more insightful than measuring weight alone. I'm excited to have a baseline as I try out some new things.
So tell me friends: how do you split up your gym time with your partner? If you work full-time, when do you usually work out? Friends with kiddos: do you mostly work out at home? (Shameless plug: all of the PBB workouts can be completed at home with dumbbells. 😉 )
Have a wonderful morning and I'll see ya later today on the Family page!
xoxo
Gina
More: the Pilot's recap from our detox last year