Hi everyone! Happy almost-Friday! Hope you're having a glorious morning 🙂
Who celebrated Indian Food Wednesday?
I did, as my morning snack 🙂
When I stopped at Whole Foods for a lovely green juice: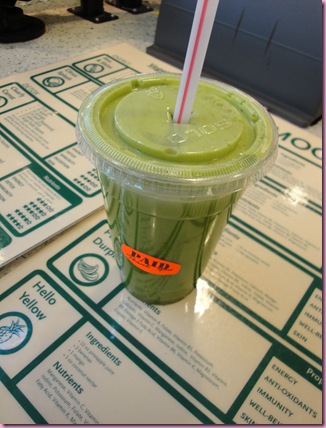 (green apple, lemon, parsley and spinach.. she was a little heavy-handed with the lemon, but it didn't stop me from chugging it after yoga)
I just "happened" to meander past the hot bar and saw my favorite soup: dal saag!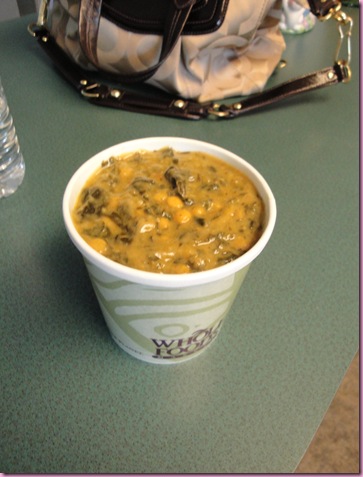 It has lentils, spinach and is supah spicy. I love it 🙂 Kind of a random mid-morning snack, but it's what I was feeling and it was SO delicious;)
Some other eats of late: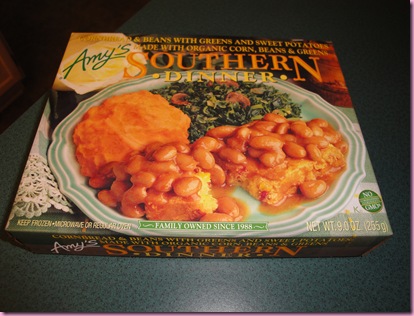 My favorite Amy's meal!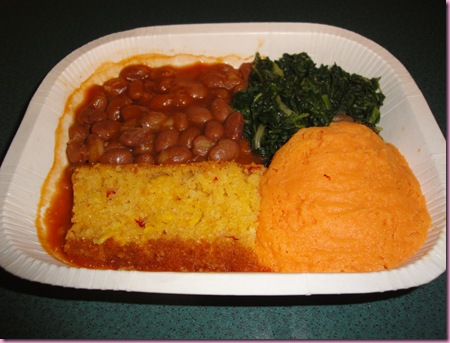 A thousand more dark chocolate Dove eggs – they're just so good but I think I *may* finally be egged out.
Panera dinner: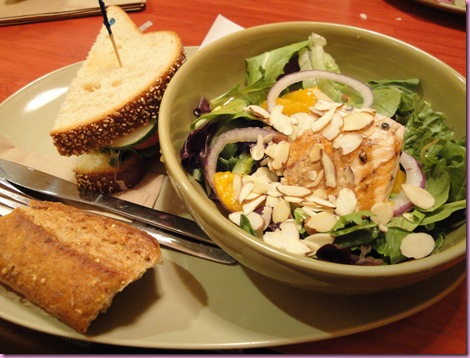 1/2 Mediterranean salmon salad with no cheese and 1/2 veggie sandwich on wheat with no cheese. I ended up eating the wheat baguette and just munched the veggies out of the sandwich portion.. I like my bread but didn't see a reason to have 3 servings of the stuff with dinner. The baguette won the bread battle because it was wheatier, seedier and crustier 😉
Per some requests…
The clothes I've purchased over the past couple of days: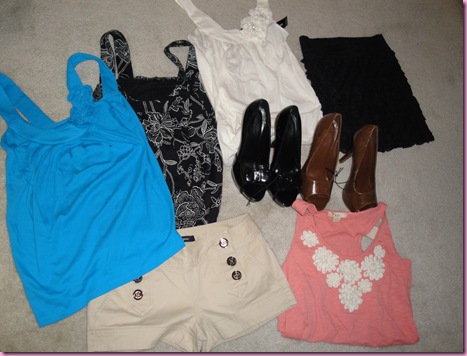 The pink shirt and 2 pairs of heels are from Forever 21 and the blue, black, white shirt, shorts and black skirt are all from Express. I also grabbed some beauty products, gifts and accessories, but didn't feel like un-bagging them to snap pics 😉
I'm off to Israel's spin class (yessssssss) and then going to do some weights. After that, it's time to park my booty at Beefcake and Noble (aka Barnes and Noble) and get some work done and get back to your lovely emails 😀
Have a wonderful day <3
Gina
When you hit up the mall, what's the first store you make a beeline for?? I always hit up Express, Forever 21, Victoria's Secret, Williams-Sonoma and Crate and Barrel 🙂
Also, would ya'll be interested in another Summer Shape Up? If so, I was thinking of launching it in late May.