The Only Thing That Can Be Overdressed….
Hi guys! How was your weekend??? Ours was pretty ridiculous 🙂 Before I get into the deets, the winner of the 3 jars of almond butter + some vegan cookies is:
Vanessa!

Congrats, girl! Send me your info to fitnessista at gmail dot com so I can get those goodies on the way 😀
After checking in yesterday, I went to an incredible Power Hour yoga class at MBody Yoga, then walked back to the hotel to explore the beach with the Pilot.
(It was SO humid, so the pics came out a lil foggy)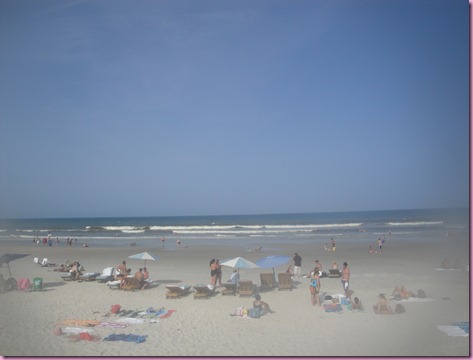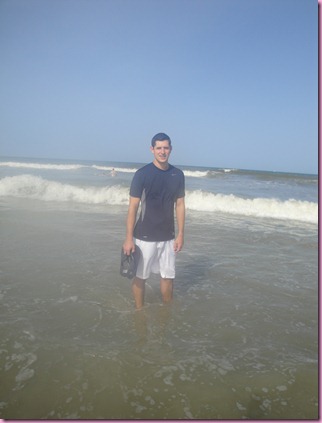 We came back to the room and got ready for dinner.
Outfit: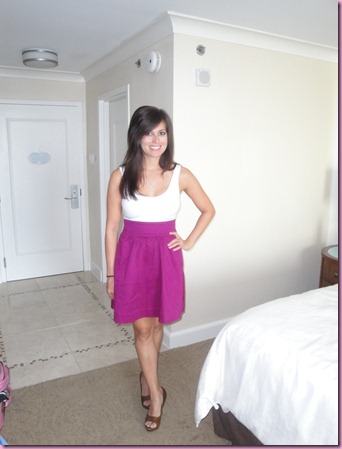 The best part: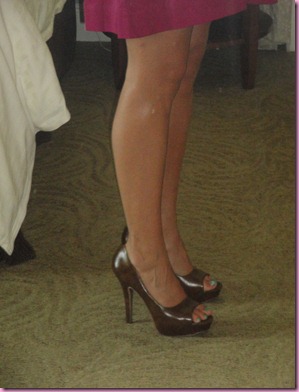 Since we had some time to kill before our dinner reservation, we did some shopping damage at St. John's Town Centre.
I snacked on a Cullen juice (carrot, apple + beet) from Healthy Way cafe whilst shopping: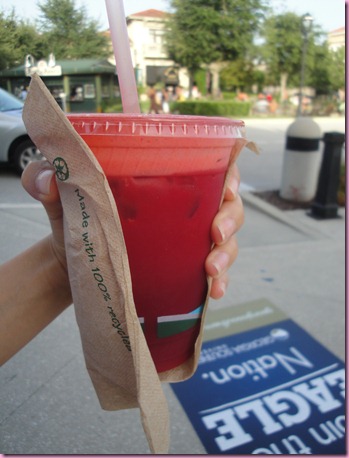 And then we went to MELTING POT to fondue it up 😀
Melting Pot is kind of our "place" – we love it.
Mocktail:
(club soda with a splash of cranberry)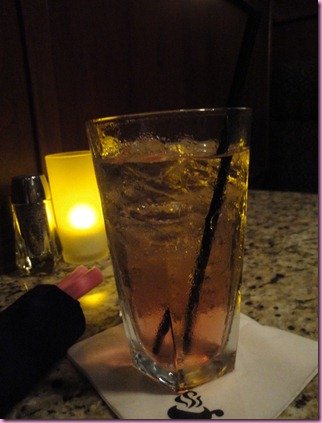 Fiesta cheese with lots of jalapenos: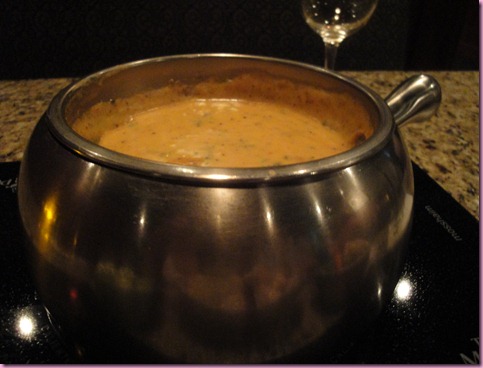 Dippers: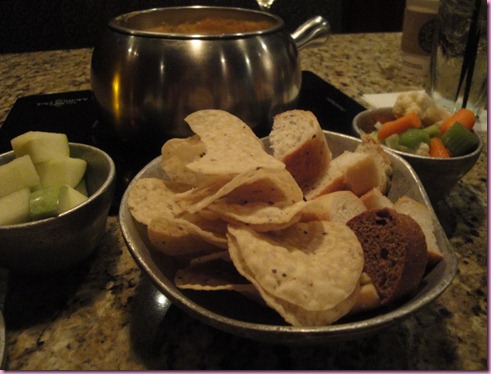 (I dominated the apples and carrots)
Salad: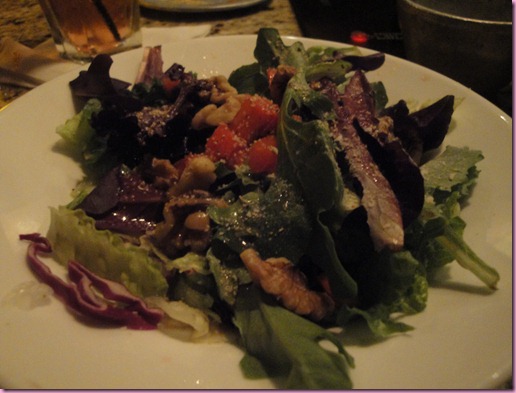 I'm a strong believer that the only thing that can be overdressed is a salad. I forgot to ask for dressing on the side, so this salad was quite overdressed. Still bueno, though 🙂
Lobster feast 2010: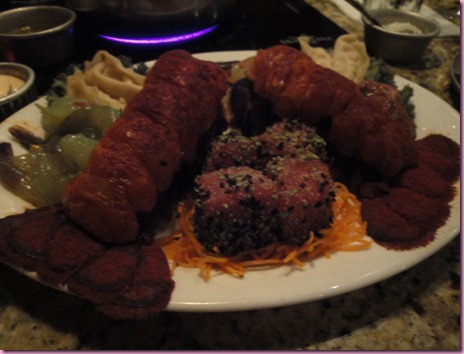 (Ahi tuna, shrimp, lobster, pork and dumplings for the pilot)
Cooked in vegetable bouillon with garlic, orange, lime and cilantro: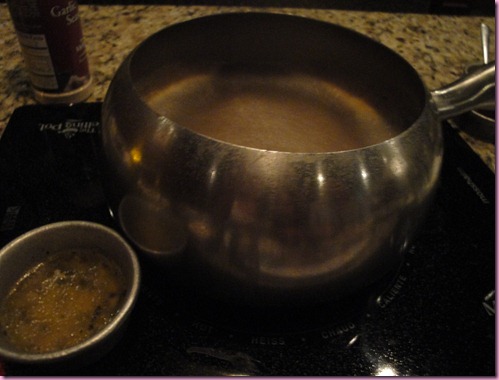 (we cook the veggies and seafood first, then the pork for the pilot)
with veg: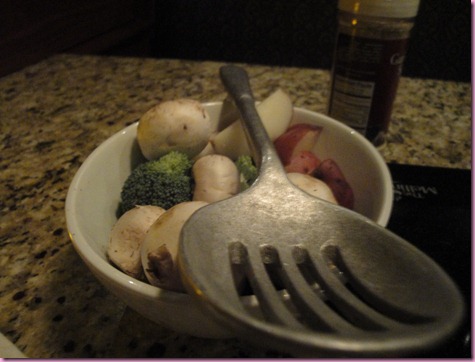 It was incredible, but not as incredible as THIS: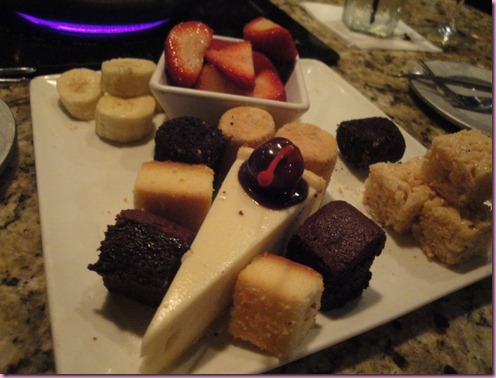 Dessert! A plethora of goodies (my faves were the banana and the brownie bites)
dipped into…
dark chocolate and peanut butter: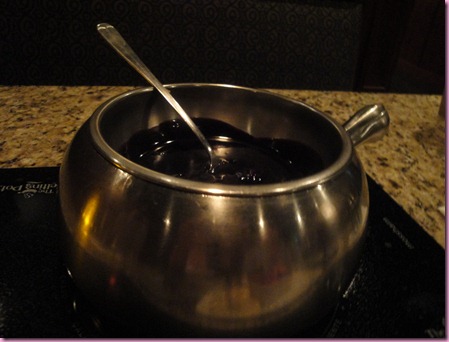 I die.
It was a lovely meal with even lovelier company 😉
We're about to pack up and head back to Valdizzy, but I'll see ya later tonight with the rest of our trip- I still have a lot of pics to share with ya'll!
Have a great day <3
Gina