The opposite of exercise endorphins
Hiiii 😀 How are you? LOVED reading your comments this morning. As always, thank you so much for your wise words- lots of great advice in there <3
Head's up: SUN WARRIOR PROMO tomorrow!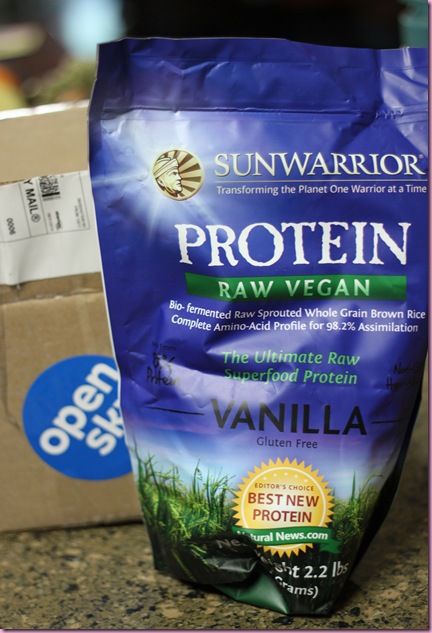 Follow me on OpenSky if you'd like to try my all-time fave protein at an insane price. We always run out of stock, so check your email in the am if you'd like the deal 🙂
You'll never believe it: I made a real dinner last night!
With vegetables and everything 🙂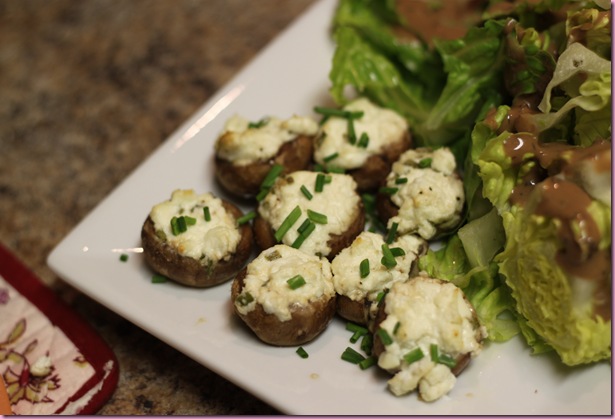 Goat cheese stuffed mushrooms for uno.
All I did was mix 2 goat cheese medallions from Trader Joe's with 1/2 T Veganaise, some chives, garlic, sea salt and pepper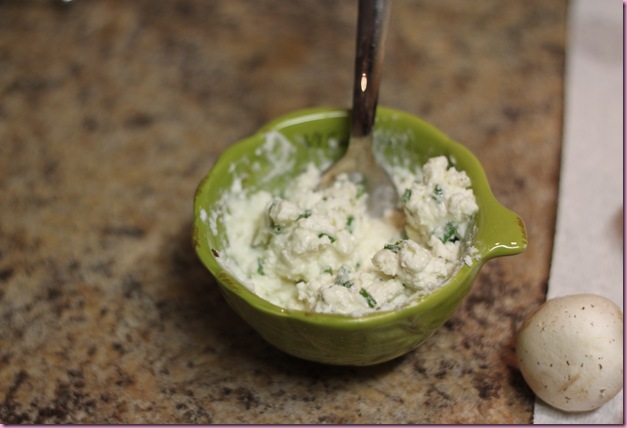 Stuffed 8 organic mushrooms with the mixture, and baked for 20 minutes at 375.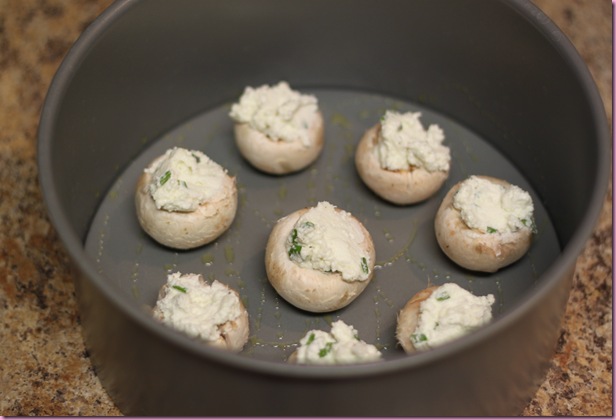 + salad: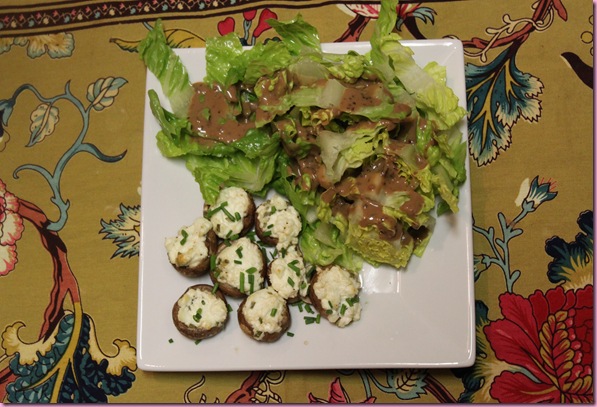 So good 🙂
This morning was my first time teaching YogaTone at a studio here in Tucson –let me know if you want the deets- and I was 100% positive I'd have no people, since it was early and the very first class. I had 4!!! Three cheers for that, and four cheers for the playlist I used:
1. "Hello" Martin Solveig & Dragonette

2. "King Without a Crown" Matisyahu

3. "Someone Like You" Adele

4. "I'll Be in the Sky" B.o.B

5. "Glitter in the Air" Pink

6. "Cosmic Love" Florence + the Machine

7. "Neutron Star Collision" Muse

8. "The Show Goes On" Lupe Fiasco

9. "Come Home" Yael Naim

10. "Don't Let Me Fall" B.o.B

11. "All My Heart" Sleeping with Sirens

12."What Part of Forever" Cee Lo Green

13. "Gayatri Mantra" Deva Premal (holler to Averie for the suggestion- LOVE)
I was pretty proud of that playlist- it was a good one 🙂 Class was fun. Think of it as a traditional yoga class with WAY more emphasis on strength- lots of lunges, leg lifts and extensions, ab work and push-ups mixed into the sequence. A glorious burn 😉
After teaching, I had to go to the resort to take a class that I'm supposed to teach on Saturday. It was a good cardio/strength workout, but after I left and got to my car, the weirdest thing happened: I started sobbing. I drove to the bank and am pretty sure anyone who saw me driving wanted to check me into the looney bin.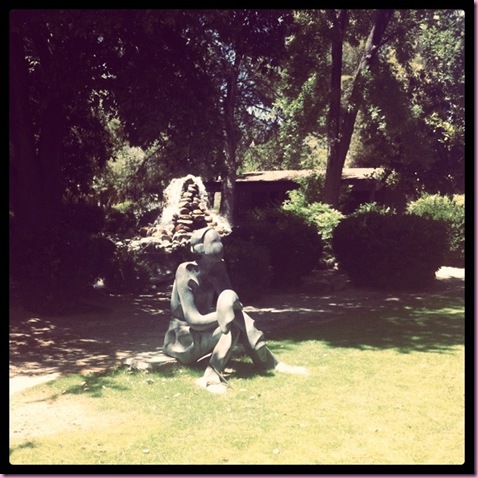 I was pretty positive that I'd lost my marbles for good, so I tweeted asking if anyone else had experienced that after a workout. I was BLOWN away by how many people said they've cried after a workout.
What in the what?
Exercise is supposed to fill you up with beautiful endorphins, not make you show up at the bank with eyeliner all over your face.
So I did a little research and came across *this article*. It's worth a read- very interesting stuff.
Apparently exercise can release emotions and crank on the waterworks. Who knew? There's definitely a lot going on right now, but sheesh.
Bella kisses,
pink lilies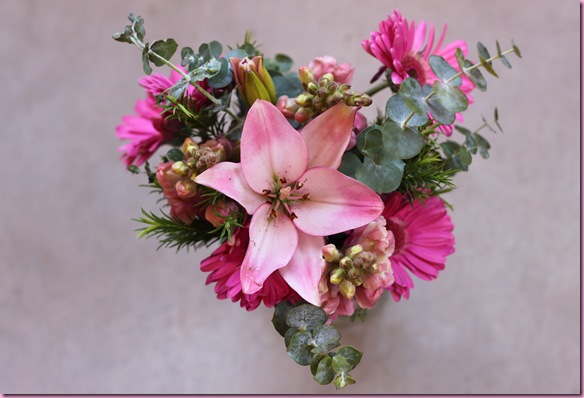 and carbs made it better.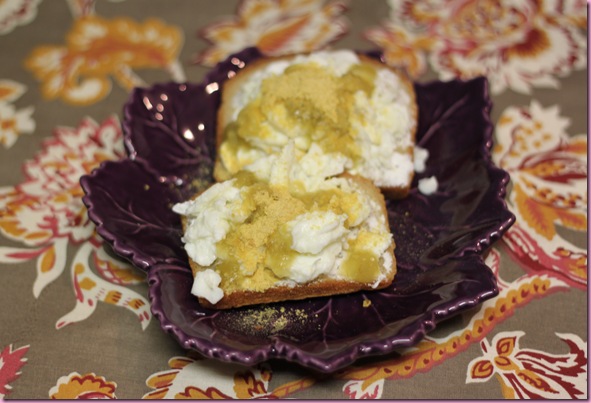 (brown rice toast w/ 2 egg whites, salsa and goat cream cheese)
Have you ever cried after a workout?
Hope you have a great night and I'll see ya in the morning!
xoxo
Gina