Thomasville is for lovers
Hey hey! Happy Monday! Hope you had a wonderful weekend. Thank you so much to all of you who left anniversary wishes here on the blog and on Instagram. We appreciate all of your kind words so much.
We had an amazing day celebrating:
he surprised me with the most gorgeous red roses,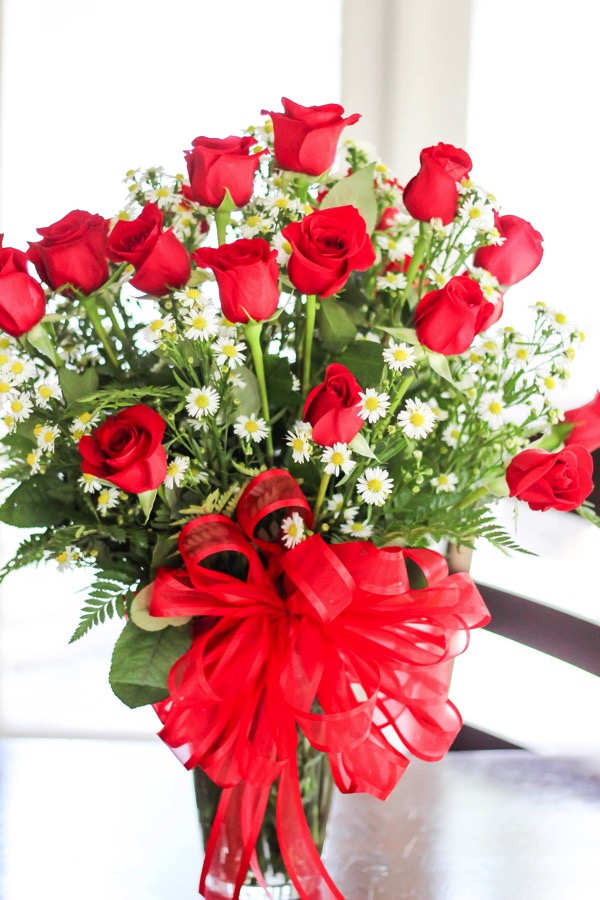 and we had a date night! Our friend Ariana is here from San Diego visiting, and she offered to stay with the girls while we enjoying a quick drive up to Thomasville for dinner.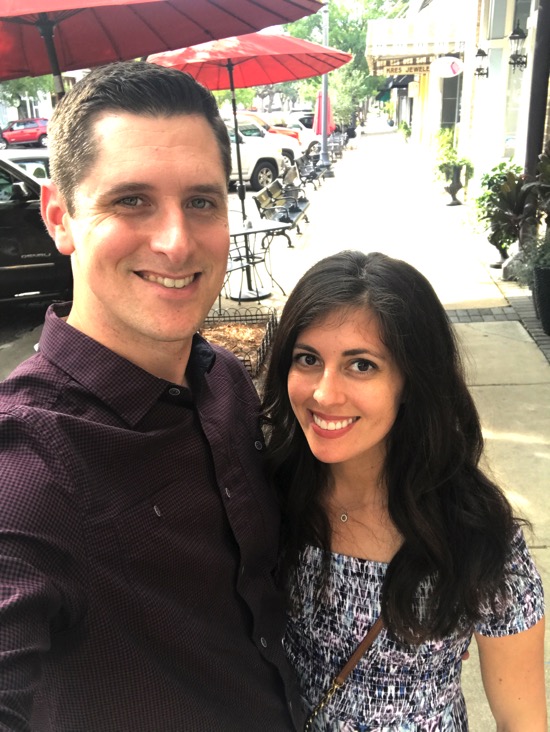 I've been trying to convince the Pilot that he needs to go to Thomasville for a while now, and I was excited to show him what the hype was about. He agreed that it's a pretty awesome little place.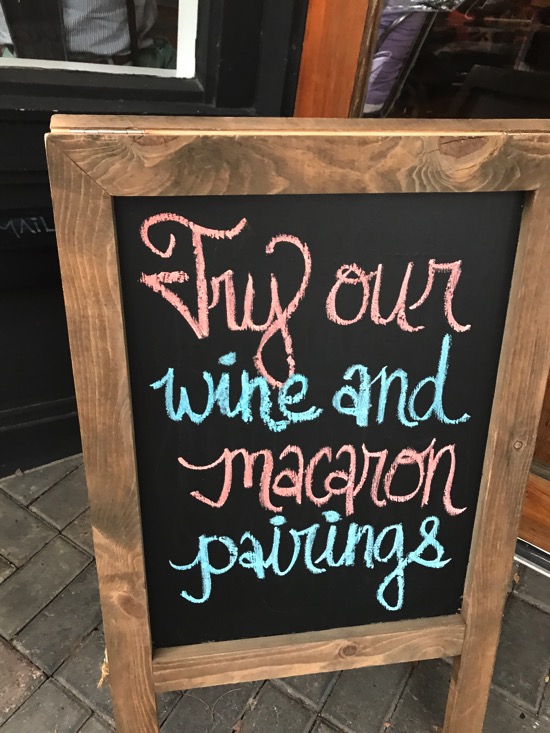 (There are at least 4 restaurants we can't wait to check out, including the Farmer's Daughter. Macarons with wine pairings? Sold.)
Even though it's a smaller town, the downtown area has more to offer than Valdosta -it's packed with unique local restaurants, fun boutiques, gift shops and bakeries- and we decided to check out Chop House on Brick for dinner.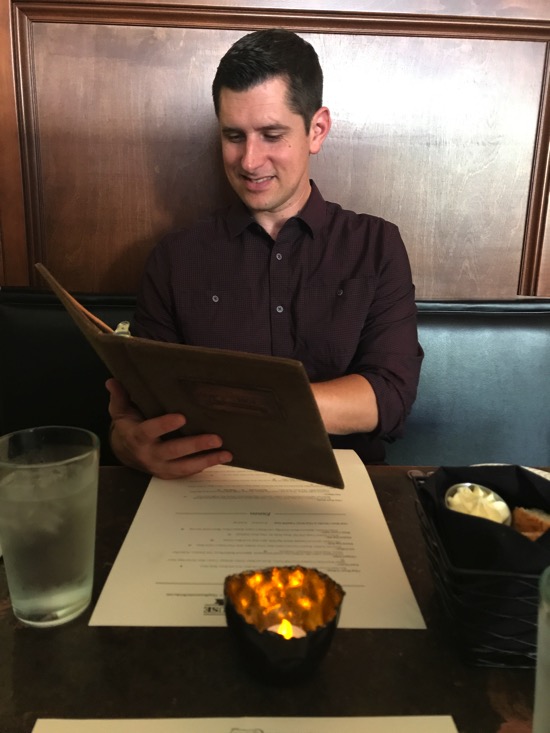 We started off with onion rings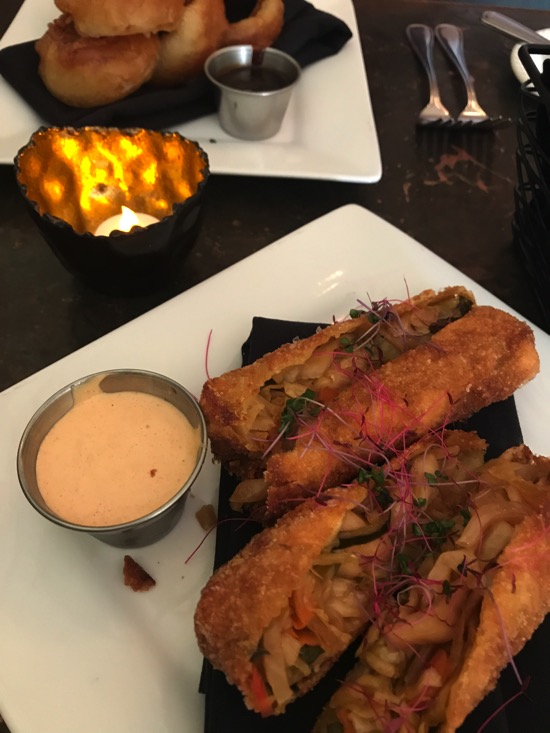 (they were beer battered; super fluffy and light)
and kimchi eggrolls.
We each ordered prickly pear margaritas,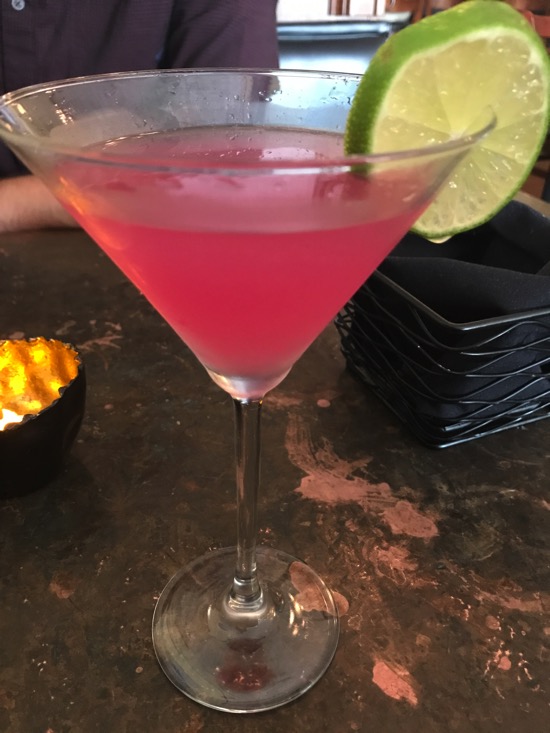 and chopped salads before our entrees. The chopped salads were worth the drive alone. They had crumbled bleu cheese, cornbread croutons, and fresh, local veggies with pickled onions. By that point, we were both getting kind of full, but still managed to save room for dinner and dessert. 😉
This is the snickers cake which had layers of caramel and peanut butter mousse in between chocolate cake and rich ganache. It was out of control.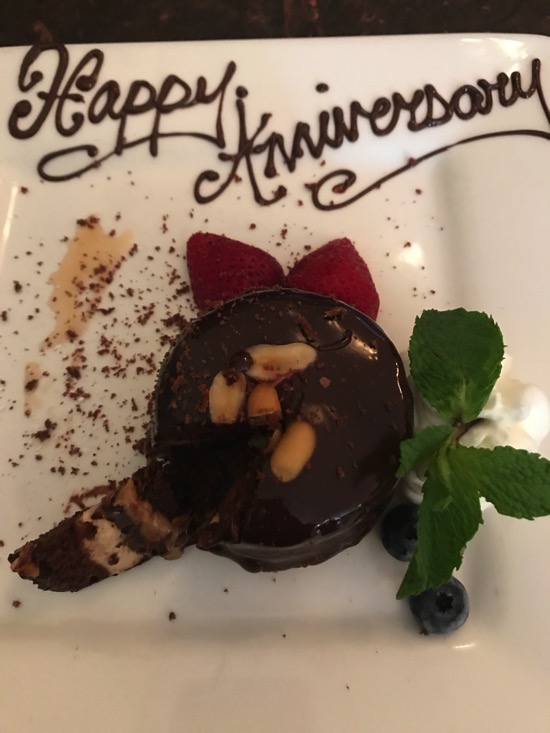 It started pouring as soon as we walked out of the restaurant, so we made the drive back to V-town.
Lately, we're been enjoying showing Ariana around Valdosta -we've already had Salty Snapper, Birdie's, and have a trip planned to Wild Adventures- and I got to snuggle a newborn baby, so good things all around. <3
A friend had a baby just over a week ago, and we set up a Meal Train to surprise her with some meals. I had the hardest time deciding what to make, even though all of my usual staples are here.
I wanted to make something that was family-friendly, since they have two other small kiddos. I didn't want to take anything too spicy -spicy food always affected P's stomach when I would eat something spicy and then breastfeed- and it had to be something that could easily be reheated. The answer: sour cream and green chili chicken enchiladas.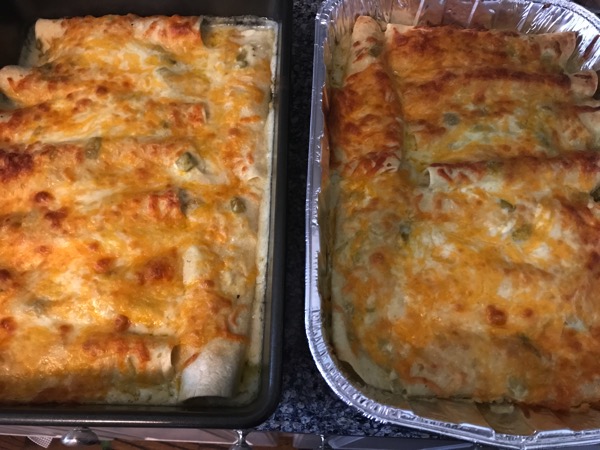 The green chilies are mild yet flavorful, and the enchiladas are wrapped in a blanket of creamy sauce and cheese. Basically, you could curl up and live riiiiight here. Kiddos also tend to go crazy over these. I doubled the recipe so we could have some at our house for dinner, and Liv and P both crushed their meals.
This recipe is the most similar to the one I follow; I just season the sauce well with cumin, garlic powder, salt, pepper, and a pinch of chili powder. I also use rotisserie chicken instead of cooking my own, and add a little bit of sauce to the chicken before rolling it in the tortillas with cheese.
To go along with it, I cut up a ton of fresh fruit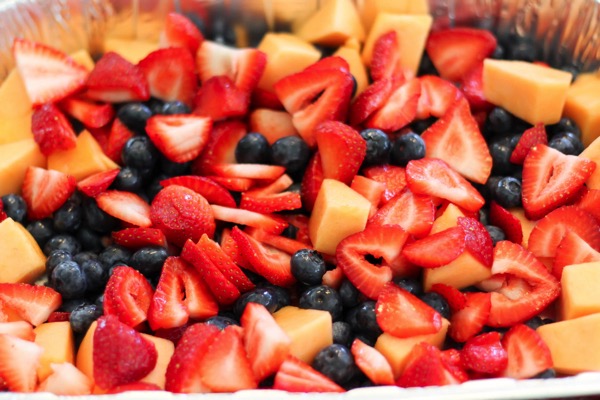 (fruit was THE BEST when I was exhausted in the newborn days and wanted something healthy.. but didn't want to chop anything)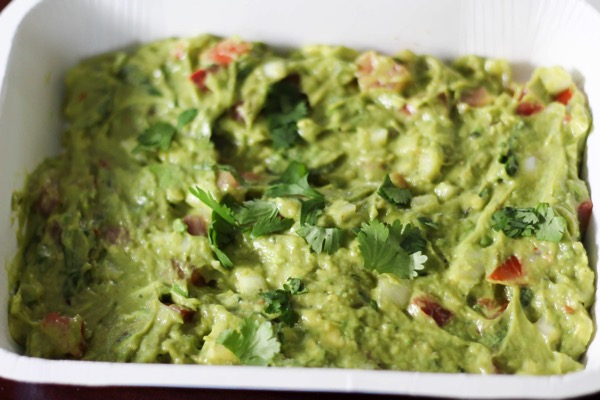 chips,
beans,
and chocolate chip cookies. (Phoebe's grandma's recipe.)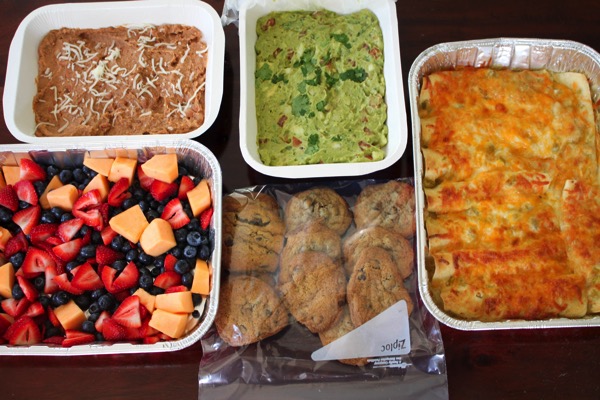 I took it over to their house and got to catch up for a little while I snuggled sweet baby V. It's funny because while I love holding other people's babies, it definitely reminds me that we're definitely onto the next chapter of life.
What were you up to this weekend? Any fun fitness activities or events? Anyone signed up for fall races? Since I felt the hint of coolness in the air, I feel *almost* inspired to bring back the weekend long run. Eventually. 😉
Hope you have a happy Monday and I'll see you soon!
xoxo
Gina