Hey guys 😀 Happy Indian Food Wednesday! How are you celebrating?? I'll be hitting up the Indian buffet with some friends on a break from work- I can taste the roti already 🙂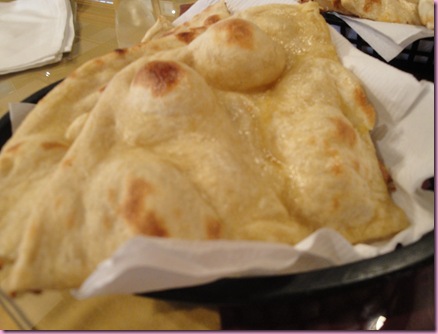 Today's post title was inspired by this epic video:
(Source– sorry for the blurry quality, it was the best version on YouTube)
My heart is an empty void where Glee once was. Season 3, I'm counting the days 😉
Random: Jesse is pretty hawt- he's got that bad boy thing going on, haha 😉
So does this guy, though: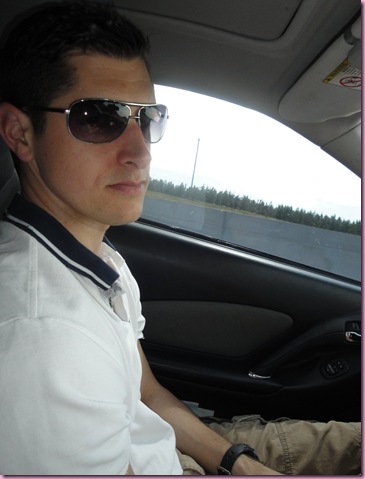 Yesterday was an odd day.
Our AC decided to randomly call it quitsies in the middle of the sweltering heat. As I type this, it's a blistering 85 degrees in my house, with every fan we own on. Bonus: I could probably get in a sweet Bikram practice in the comfort of my own home 😉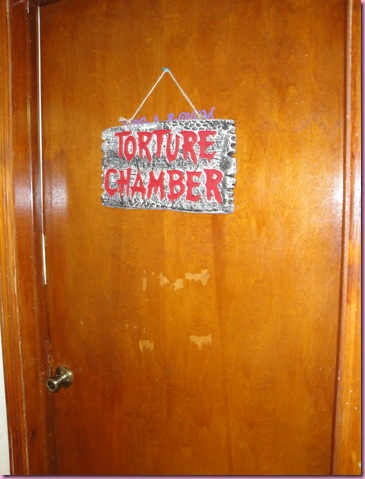 The air peeps will be here later today to fix it and I. CAN'T. FREAKING. WAIT.
Snafu #2: I accidentally faxed a bunch of super personal information for a contract to the wrong fax number. Apparently when I have no AC, I turn into a space cadet. So some of my evening was spent calling a bajillion people and putting a flag on our accounts to make sure that nothing shady happens.
The night turned around when I met some friends at Charlie Tripper's for drinks and appetizers 🙂
I chose a vodka with club soda and a splash of cranberry: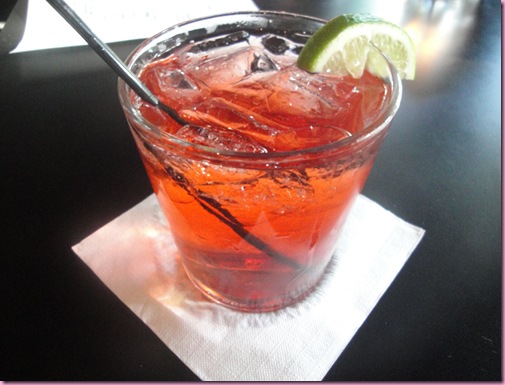 The ahi tuna: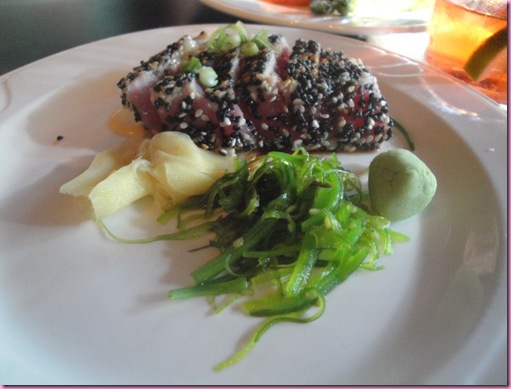 and a side of grilled vegetables 😀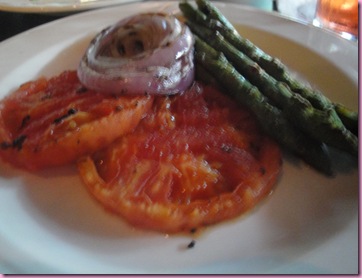 'Twas lovely.
This morning, I'm off to teach an early bootcamp class before pumping some iron and training a client 🙂
See ya after our Indian feast.
xoxo,
Gina
Something to talk about: What is your all-time favorite strength training move?? I'm working on my boot camp ideas for next week and would love to hear your faves, even if it's in a love-hate way 😉 My favorite has to be the lunge and lift– it definitely gives ya a killer booty and leg workout.
PS- To those of you who wanted to know where I bought the clothes yesterday– sorry, I should have posted that info!- TJ Maxx! For real. It's one of the best stores in Valdizzy- our TJ Maxx is pretty legit, you just have to be in the mood to treasure hunt 😉