Heyyyy 😀 How are ya?? I'm so glad ya'll liked the Smoothie Post.. and the flasher banana, haha. It's one of my faves. Thank you so much for the happy dentist vibes on Twitter, too 🙂
I'm happy to say that the cavity filling was a success. The sweet little assistant even rubbed my shoulder and comforted me while he gave me the shot- it was lovely. The dentist here is awesome and I also bribed my chompers not to hurt (and bribed myself not to be a weeny) 😉
With the promise of juice: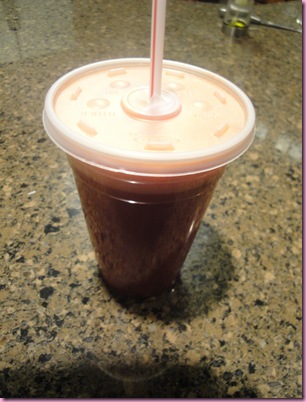 (Beet, apple, carrot, gingah)
Shopping 😀
I picked up this LBSD (Little Black Shift Dress)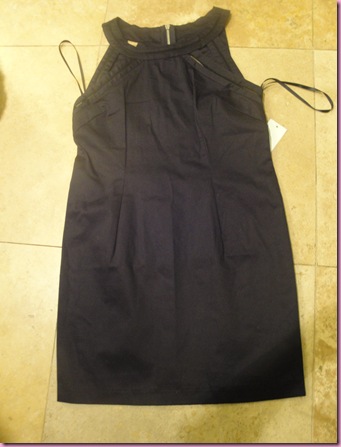 Lurve the cut-outs in the back and exposed zipper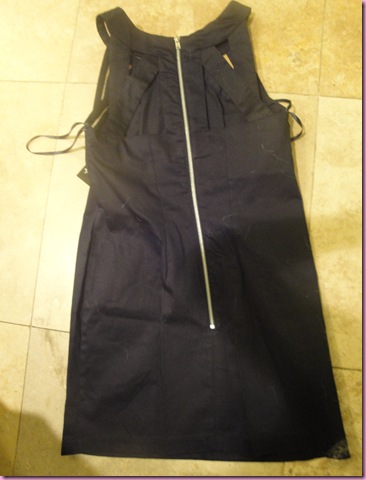 These shirts (Bella approved)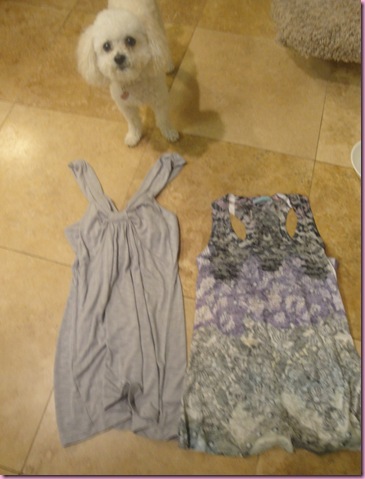 The grey one also has an awesome back 😀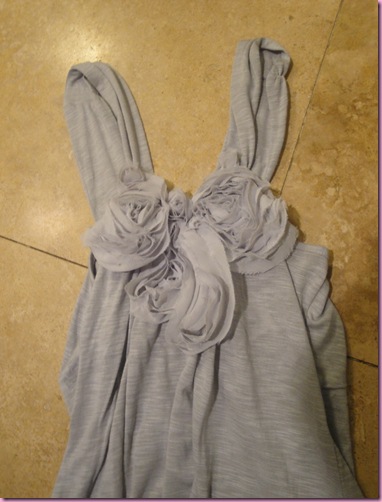 And ice cream!
I made a lavender-blueberry version of Heab's creation by nixing the chocolate, increasing the xanthan gum to 3/4 t (I have no guar gum in the casa), and adding 1/2 C frozen organic blueberries and 1 t dried lavender.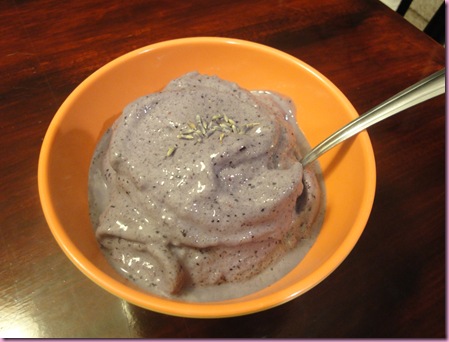 The ice cream tasted amazing.. especially since half of my mouth was still numb and I was afraid to chew anything.
This morning, before the dentist visit of justice, I did a half hour of Shiva Rea's Daily Energy DVD.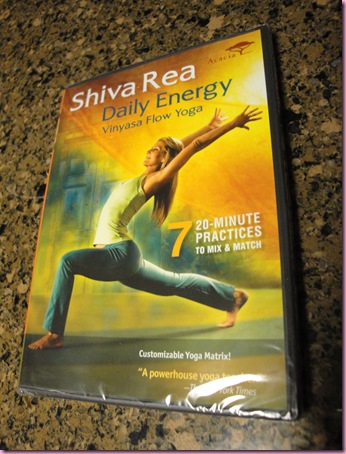 I did the Solar opening flow, Heart-Air flow (lots of twisting, backbends and lunges) and Savasana. It was the perfect way to wake up.
So was this….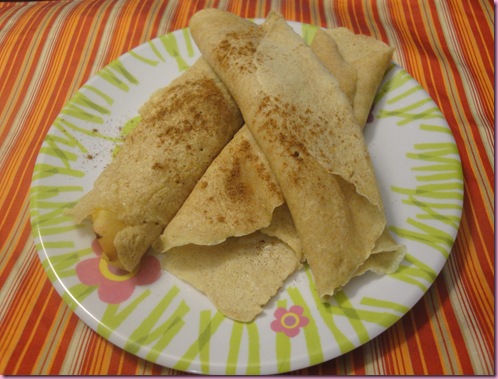 Those would be goat cheese and apple crepes.
I'd never had a crepe before, so I was shocked when the recipe came out perfectly. Our house is now the whole-grain crepe house 😉 I'll share the vegan and un-vegan versions with ya sometime this week 🙂
I'm off to do some cardio and train clients. <3
Later tonight: vino and appetizers with the girls 😀
Enjoy your evening!
xoxo,
Gina
Something to read:
How One Chef is Moving Vegetables Center Stage
Cartoon Characters Attract Kids to Junk Food
Today's workout jam: "I Like It (feat. Pitbull)" by Enrique Iglesias (try sprinting out to the chorus each time)