How's your weekend going so far? Yesterday was Family Friday at the squadron bar. It was great to catch up with the wives (the theme was Hawaiian BBQ) and hold Livi while she sucked on cantaloupe- she LOVED it- and we all had a lot of fun. Last night was also my last Friday night (for a while) heading to the gym to take Summer Shape Up pics and video. Kind of sad!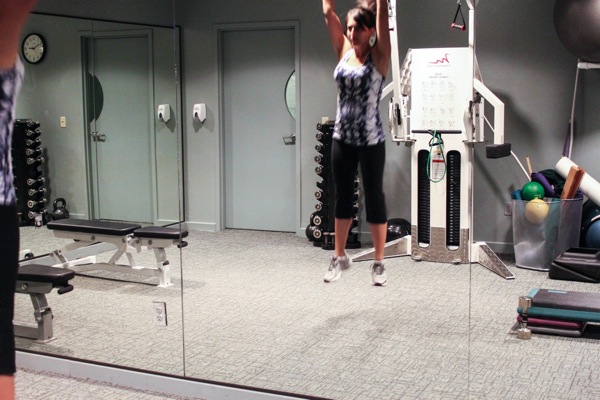 And yes, jumping is involved 😉
Walking back to my car, I noticed that the same spider and spiderweb were in the flower planter, surrounded by palm trees- the web has been there at least a month.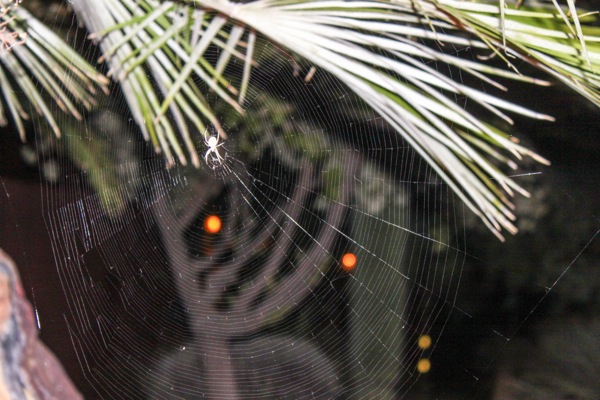 (Sorry to any arachnophobes out there!)
It's funny because before, I would probably think "ew, a spider" and forget about it. Now, I stop to admire the spider's intricate work and the fact that the web is still there, and no one has messed with it.
I definitely work in a land of animal friends -one of my coworkers dove into the pool today to pull out a bee that was drowning- which definitely makes me feel like they're "my people." But at the same time, even though it's gotten better, I definitely have my moments where I feel like I don't belong there.
Speaking of work, I was a hungry monkey at work today, and I think my breakfast threw me off.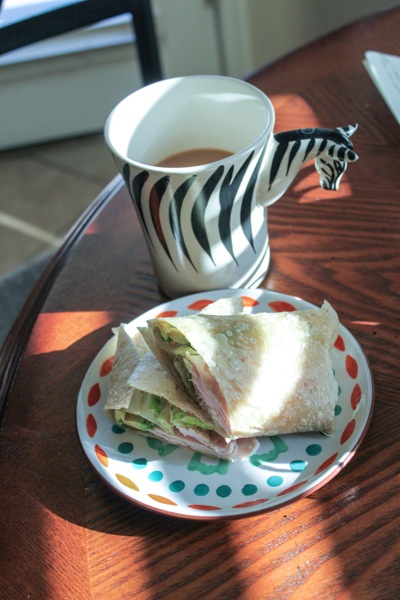 No eggs nor oats: a turkey wrap with avocado, greens and Goddess dressing. It was amazing, but I was hungry about 4 seconds later and all I had was a Larabar since my classes were pretty easy this morning (assisting and a treadmill class).
We always have tons of sugary treats in the break room, and I make it a goal to have a little taste unless something is especially incredible, but today on my way back from teaching, I thought to myself "whatever is in there, I'm going after it." To my delight, they had basil potato salad (!) and chicken sausages from the resort dining room. It was like Christmas 😉
A smoothie and a muffin to take back with me: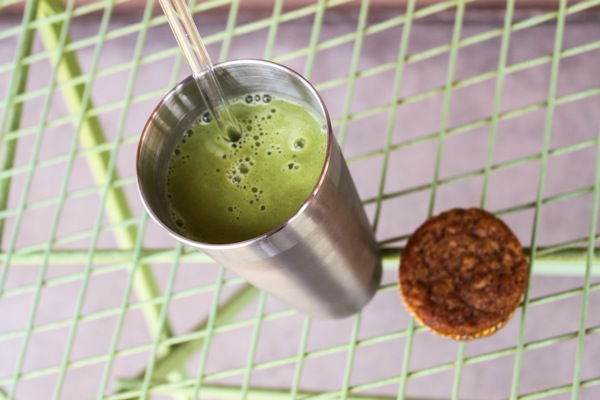 Zumba time!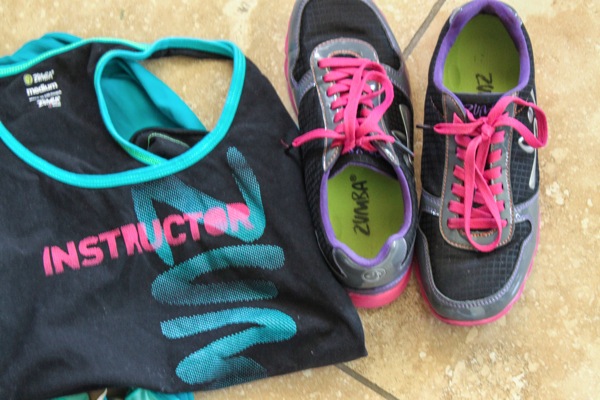 Hope you're having a great day!
xoxo
Gina
PS Did anyone see Magic Mike? 😉
Head's up: SSU Week 4 grocery list will be up in the am, and the Week 4 workout will be up tomorrow PM!
New on the Fashion page: Clutches: do or don't?
Today's workout jam:
(still not sick of this one!)