Week of giveaways: Larabar- ENDED
Thank you so much to those of you who are participating in the week of giveaways- hope you'e enjoying it so far 🙂
Congratulations to the Tiny Devotions winner:

In case you haven't seen the video she's referencing, here ya go. (And yes, it never gets old. "My hips are so open right now.")
To those of you who set more personal goals (more patience, less stress, overcoming fears, depression, disorders) and fitness goals, I'm sending all of you my love and best wishes as you accomplish your goals <3
Now, onto today's giveaway: a little snack that I've eaten almost every day for the past 3 years or so.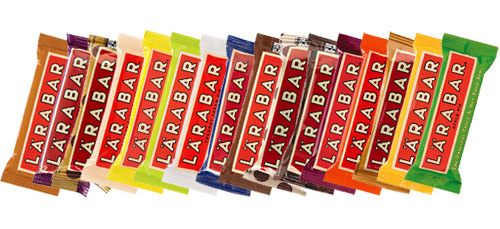 My favorite flavors in order:
1. Blueberry muffin
2. Coconut
3. Cappuccino
4. Chocolate Cherry Torte
5. Cashew (the classic never dies)
but I really can say I like them ALL. They only contain real ingredients, are awesome crumbled into yogurt, oats or as a smoothie topping, and perfect for grab-and-go. I also love the new Uber Larabars, which are crunchy and glorious.
The company generously offered to send a 16 variety pack of Larabars (a great chance to try some of the flavors that are hard to find), along with this awesome shirt: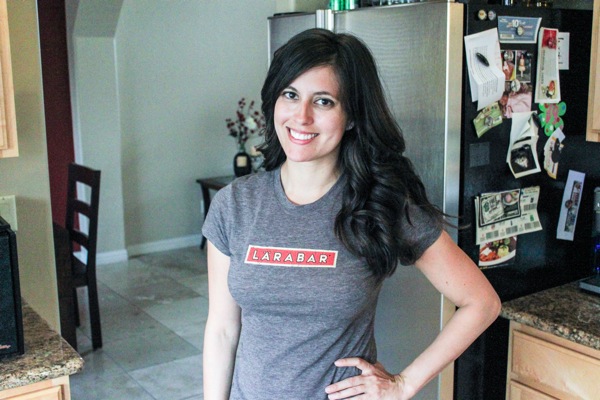 They're cute and super comfy- I was stoked when they sent me one, too 🙂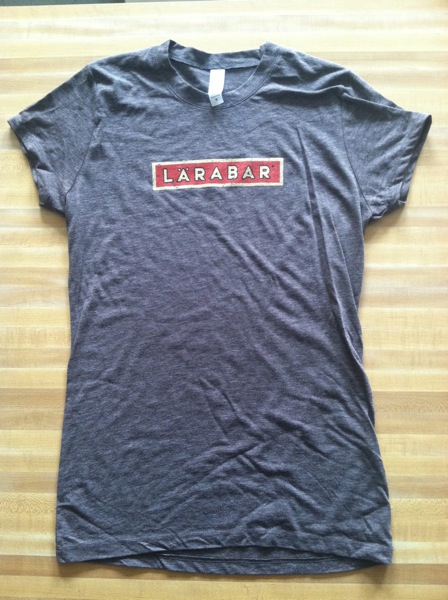 This giveaway has ended! Did you win? Find out here