The post is sponsored by Fitfluential on behalf of Polar.
I wasn't always afraid of heights. It's something that has gradually happened over time, along with the realization that sadly, I am not invincible, and when you're up high, chances are that you could fall. My fear of heights translated to a fear of flying, along with the fact that I had to totally relinquish control to the pilot and crew of the plane. If something were to happen, it was entirely out of my hands. I'll never forgot the first time I had to fly alone cross-country, to visit the Pilot, who was my boyfriend at the time. I white-knuckled the arm rests the entire flight, but it was worth it to get to spend a weekend in North Carolina with my love.
Even though I don't love heights, I deal with them. For example, I haaaate going up on an escalator. This is me: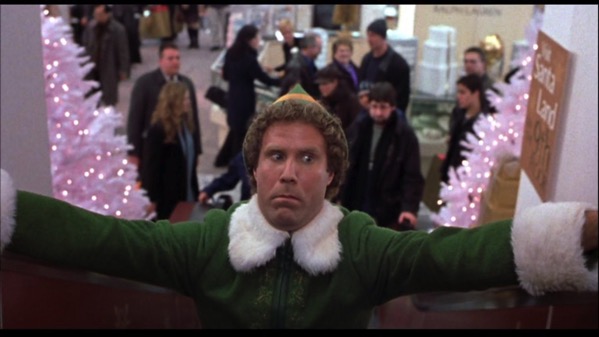 If I have the chance, I'll take the stairs or an elevator instead.
With my height phobia, I always thought it would be something that gave me butterflies, but not something that would really affect me that much. That is, until the first time I climbed a mountain.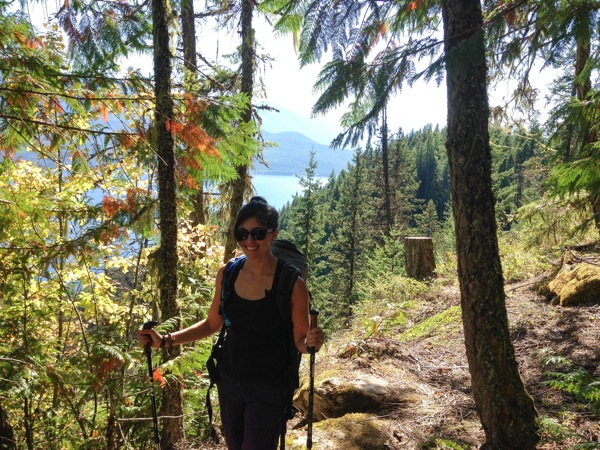 When I visited Mountain Trek last year, I did a lot of things for the first time. I saw beautiful Canada (and can't wait to go back!) and hiked for hours. It was my first time using hiking poles -I joked that I felt like an awkward spider- and wearing real hiking boots. I love to be outdoors and spend time exploring, so I figured that it would be love at first sight. That is, until the REAL climbing began. We hiked grueling routes, many of which involved switchbacks and steep climbs uphill. It was like my escalator fear x9273 and I couldn't dare look behind us as we climbed up.
At multiple times during a particular hike, I started to doubt myself and seriously considered quitting.
"What are you doing?"
"Just stop now. They'll come back for you. That is, if a wild turkey or bear doesn't eat you."
Our leader, and everyone in our group remained totally confident, which forced me to keep my cool, too. At the heart of it, I knew I was safe, and I didn't want to be the only one freaking out. So, I pressed on.
The view at the top was totally worth it.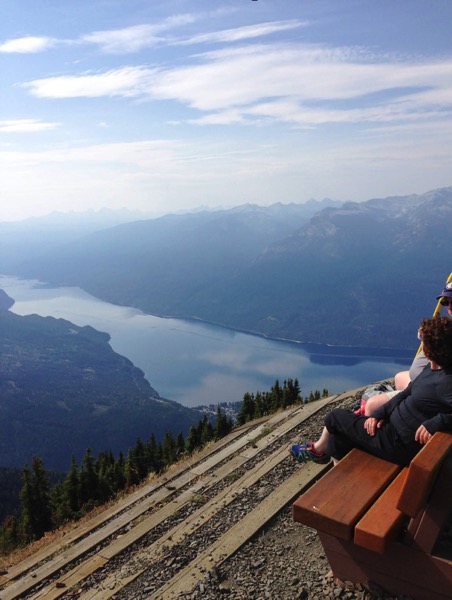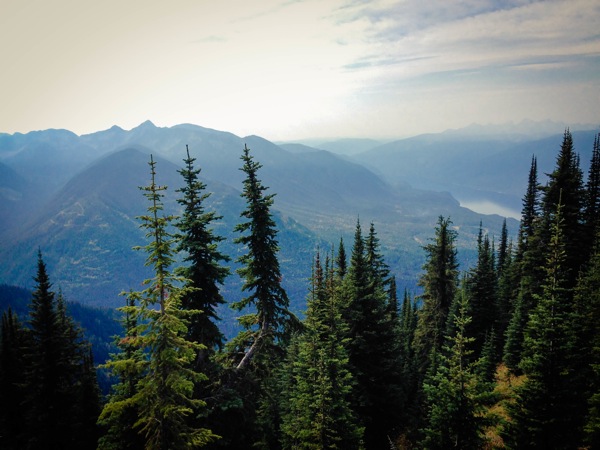 It was reassurance that it can be good to push your comfort zone when you know that you're in a safe environment. I had experienced hiking leaders with me, and despite the butterflies, in my heart, I knew I could do it.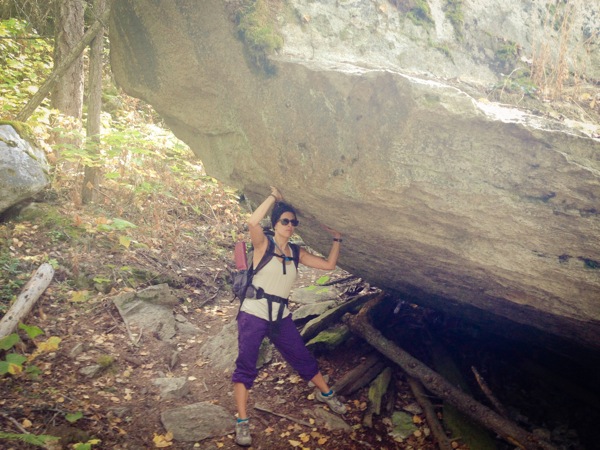 With Polar's latest campaign, #DiscoverYourFirsts, they're encouraging us to share our stories of memorable firsts. They could be sports or athletic-related, or personal memories that stand out. They're also the makers of my favorite heart rate monitors, and sharing an AWESOME discount code with reader friends: use POLARFITBLOG to get 20% off any heart rate monitor or activity tracker (minus the A360). It would be an amazing holiday gift to yourself heading into the new year! (I'm wearing the Loop in the photos above.)
When was the last time that did something that scared you a little? A memorable "first" in your life?
xoxo
Gina
This post is sponsored by FitFluential on behalf of Polar.