Winter Shape Up 2013: Week 3 Workout
Happy Week 3 of Winter Shape Up! If you're just joining in the fun -better let than never- join in!!- please be sure to check out the intro post for all things Winter Shape Up and the full details.
For the third week of the challenge, we're bringing in a special guest….
Lacey Stone!
She trained me when I went to NYC for Gatorade, killed me, and we've kept in touch ever since. She's one of my training inspirations, and her seriously intense training sessions are tempered with the kind and down-to-earth spirit she embodies. She's a powerhouse athlete, a wealth of knowledge and I'm very fortunate to know her. When I thought about bringing someone else in to add some spice to an already-caliente WSU, she was the first person who came to mind.
She also has her own app, so if you're looking for more workout options (especially for at-home), it's seriously amazing. I bought it when it first came out and especially love her cardio ideas.
Here are some pics of the workout moves she designed for this week's circuit: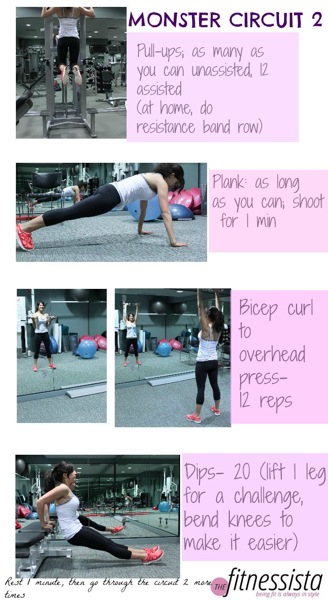 and a text version: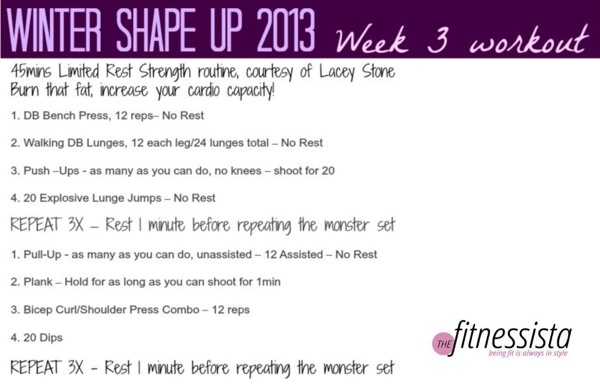 Check in time! Did you do your Runday or long cardio for the day? What did you choose? How'd it go?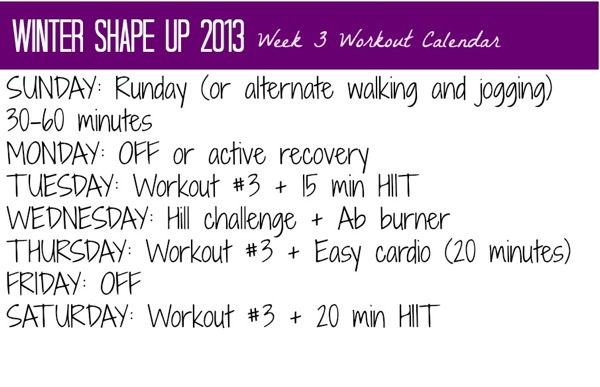 Who's planning and prepping today?
xoxo
Gina