You Have to Roast the Nuts
😉
Hi friends 🙂 How are ya doin'? Thanks for all of the lovely comments this morning- I enjoyed reading about all of the things you're loving. Expect a Clarisonic review per your requests within the next couple of days 🙂
So I've been on a roll over here with trying new things! First the abomination muffins from yesterday, and today I made THREE things that I rarely or almost never make.
1. Fresh toast. FT is right up there with muffins for me. If it's breakfast, I want eggs, oats or pancakes. Not some eggy toast that I could eat twelve of and be hungry again 5 minutes later.
I found an awesome savory-sweet combo that kept me full for the standard amount of breakfast time (3-4 hours until snack) AND tasted foodgasmic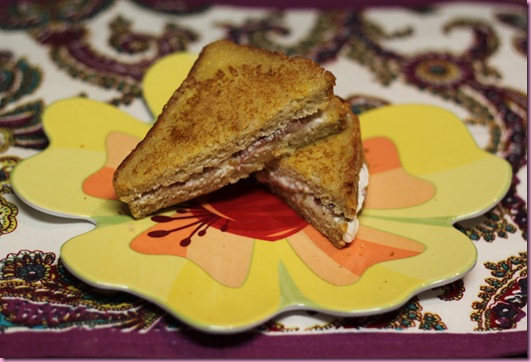 Goat cream cheese and strawberry stuffed brown rice French toast <— there's a lot going on there 😀
First, I spread some goat cream cheese on each piece of brown rice toast and topped with defrosted organic strawberries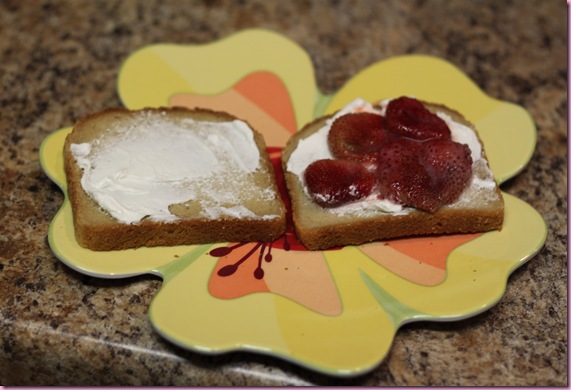 Dipped in a mixture of egg, 1 T almond milk, cinnamon and nutmeg
and fried up in a little organic butterrrrr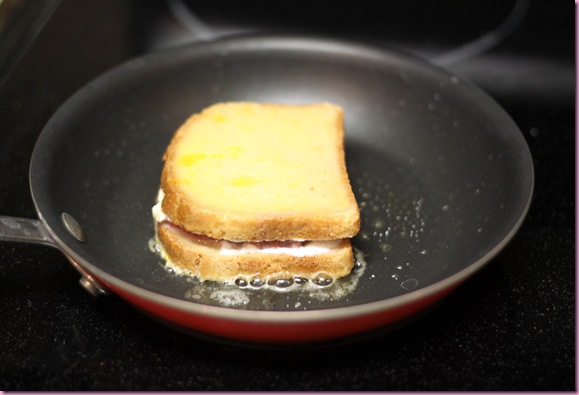 Ka pow!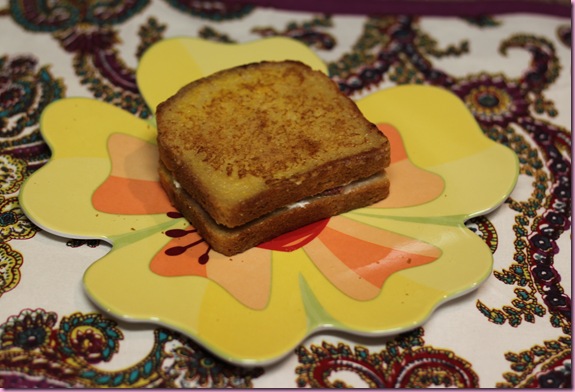 So stanking good. I ate it like a sandwich- no need for syrup 🙂
2. Homemade almond butter
I've made homemade almond butter maybe 3 times, and every time I finish, I'm left with mediocre almond butter that's super chunky. Even so, I tell myself I'll never buy almond butter again, because it's inexpensive and *in theory* easy to make. To be realistic, since I go through at least a jar a week, I keep buying it 😉
This time I was wise and checked the expert for a recipe before attempting to get my almond butter action on.
The secret? Roasting the nuts! I had no idea.
It started to look hopeless because I had held down the grind butter for at least 10 minutes and had packed my mini food chopper to the brim.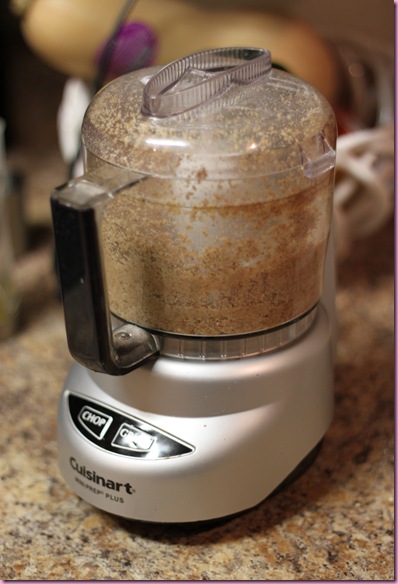 (Patience is not my virtue)
But then,
THIS happened!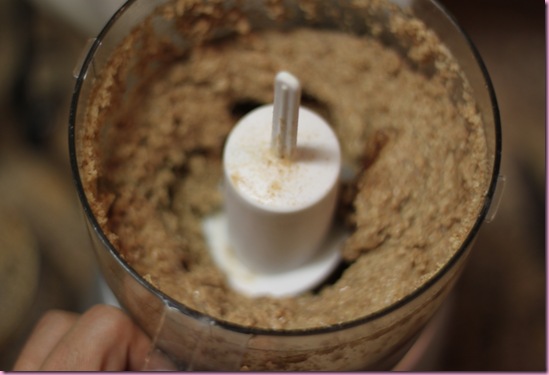 Creamy, cinnamon-y, almond butter glory.
I did the Almond Butter Success dance 😉
Half of it is gone already.
3. Soup.
To be real, I hate soup- it's the section I skip in all of my cookbooks. I prefer to chew my food like a savage beast and soup really doesn't do it for me 😉 It's healthy, I might enjoy it when we go out for dinner every blue moon, but it's really not a fave.
In the spirit of being adventurous, I decided to make some for dinner, but since I'm not a soup expert and wasn't about to wing a recipe, I consulted my cooking Bible.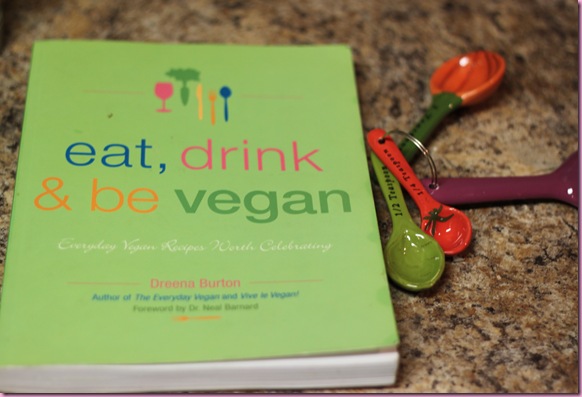 Dreena knows best 😀
I made big pot of the White Bean Rosemary soup: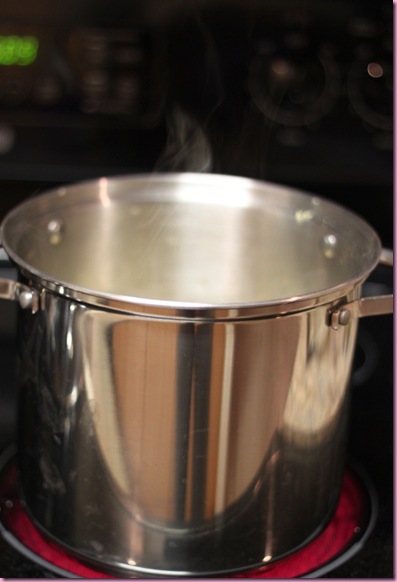 The verdict?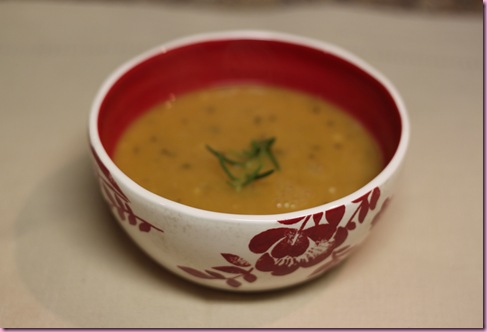 Deeeelicious.
Next time, I'll probably add in some brown rice noodles, more beans (chickpeas, more white beans) and sun dried tomatoes, just to get a little more texture.
What foods do you rarely or never make? I challenge you this week to make one of them- you may change your mind 🙂
Any awesome French toast, almond butter or soup recipes that I should try? (Feel free to link away!)
Have a great night and I'll see ya in the morning <3
xoxo
Gina