I've created a monster.
Who knew that sweet potatoes and chocolate could get along so well?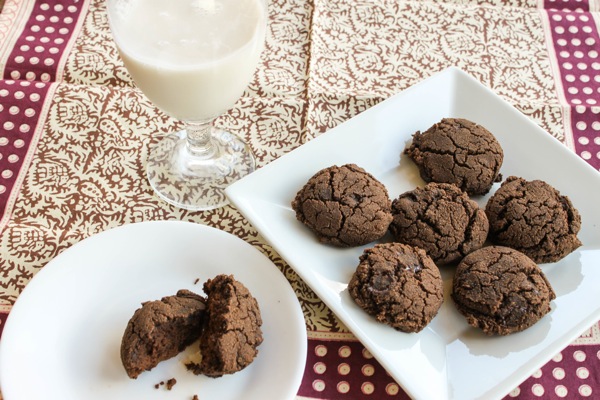 I think we all know about my disdain for vegetables and sweets together. I enjoy my frijoles just as much as the next girl, but keep them far, far away from my desserts.
And then, I tried making sweet potato brownies and was BLOWN AWAY. Sweet potatoes are pretty much like dessert anyway 😉
Since then, I've been thinking of ways to incorporate sweet potatoes into my favorite baked goodies. This is the most recent creation: chocolate chunk cookies.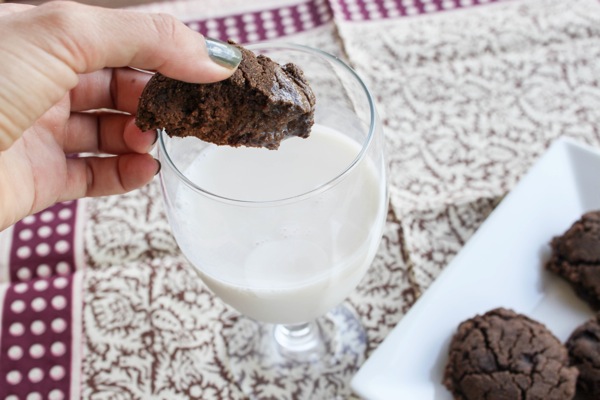 A couple of notes:
-I made these a couple of times, once with canned sweet potato and once with fresh, baked sweet potato flesh. If you can, use baked sweet potato. The can cookies tasted like… a can.
-I also tried two versions of flour: spelt and brown rice. The spelt flour isn't gluten-free (I'm sure a baking mix would work) but the brown rice version was horrible- super grainy.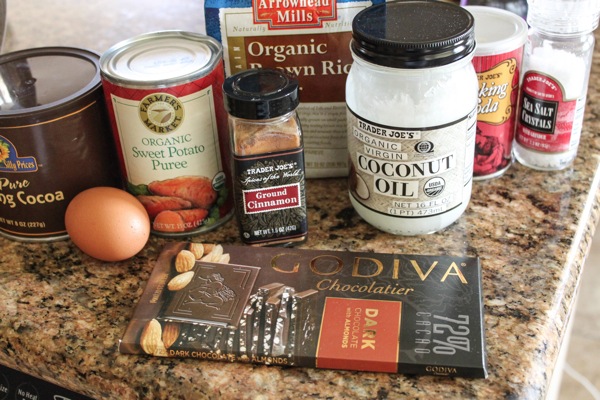 The recipe:
3.5 oz chocolate chips, cut into chunks with a serrated knife. (I used an almond one, and it was glorious.)
Of course, eat any of the pieces that look like they're too big.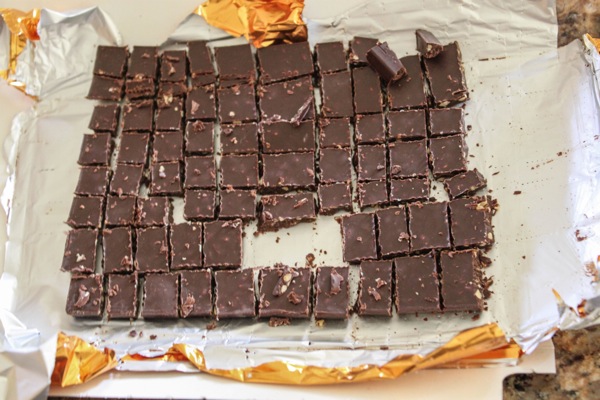 -1/4 C cocoa powder
-1/2 t cinnamon
-3/4 t baking soda
-1/4 t salt
-2 C flour of choice
-1 C cooked sweet potato flesh
-1 egg
-2 T coconut oil
-sweetener of choice. I used a tiny bit of Stevia and honey, but didn't need a ton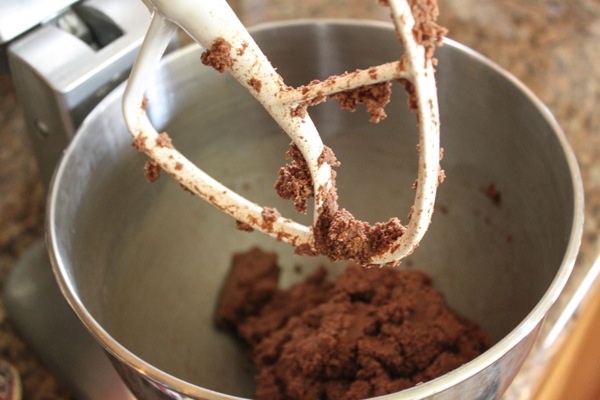 1. Preheat the oven to 350 and grease a cookie sheet.
2. In a large mixing bowl, whisk together the dry ingredients to combine. Next, add in the chocolate chunks and whisk to coat with flour.
3. Add in the sweet potato and, coconut oil and egg. Mix well.
4. Using a melon ball scooper, scoop onto the baking sheet and press down to slightly flatten.
5. Bake 10-12 minutes and allow to cool on the cookie sheets for a couple of minutes before transferring to a wire rack.
Dunking is optional, but encouraged.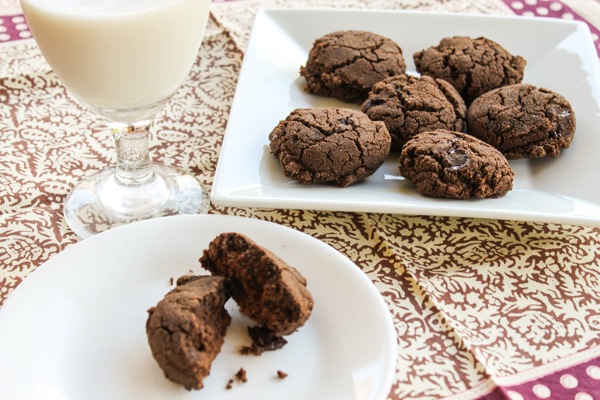 I ate a few and then froze the rest for a sweet treat, or when I want to crumble one on top of oats or yogurt.
What's your favorite dessert right now? Mine is definitely flourless chocolate cake, but thanks to Instagram, I've been craving a s'more since the 4th of July. Need to remedy that asap 😉