Hi friends <3 Thank you so much for the wonderful comments on our family photos. Hope that those of you who celebrated yesterday enjoyed a lovely Christmas!
Per usual, ours was filled with family, food, relaxing and shenanigans. <— Everything I could ever want from a Tucson holiday, surrounded by my favorite people.
The adventures started off with Christmas Eve dinner at my dad's house.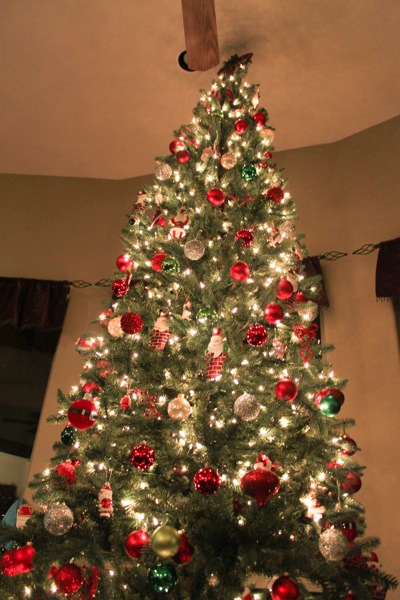 We had an amazing feast (tamales, beans, enchiladas, salad, taquitos… )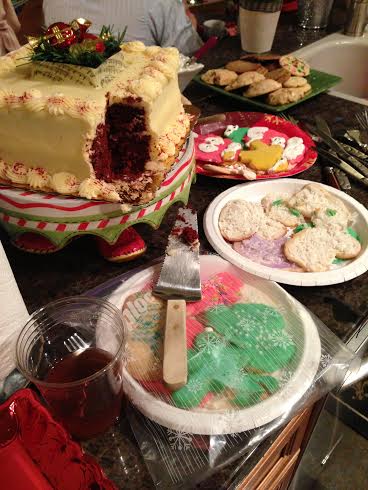 (a peek at some of the desserts)
and the cousins always have a little dinnertime prank. We've walked into the dining room wearing tuxedo shirts, all plaid, bibs, and this year: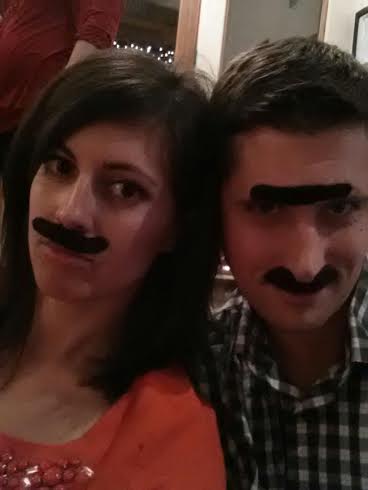 I mustache you how sexy you think the Pilot's unibrow is. 😉