Hi guys! How's your day going so far? So glad to hear that so many of you are joining in the "Plank a Day" challenge! Abs in April, babyyyy. Not only is the plank one of my favorite total-body strengthening moves (targeting the transverse abdominis + all of the muscles you use to support yourself, including shoulders, chest, quads), it's also one of the most functional. By improving your core strength, it can help to protect your back from potential compensation and injury, but can also improve balance, posture and alignment. I'll plank to that 😉
We're here getting settled at on base, which is one temporary home until we move into our new one in San Diego this weekend. I really love it here. They gave us a two-bedroom pet-friendly little townhouse, and it's close to everything. Much better than staying at our totally empty home!
Today, I thought I'd post the rest of my Tucson faves, which I'm going to go ahead and say is the most important one: THE FOOD. The food here in Tucson is unlike anything I've ever had. It's a beautiful variety of multiple cuisines, but our close distance to Mexico means there's lots of spiciness and Mexican flair.

Here are my all-time favorite Tucson restaurants:
Date Night:
Acacia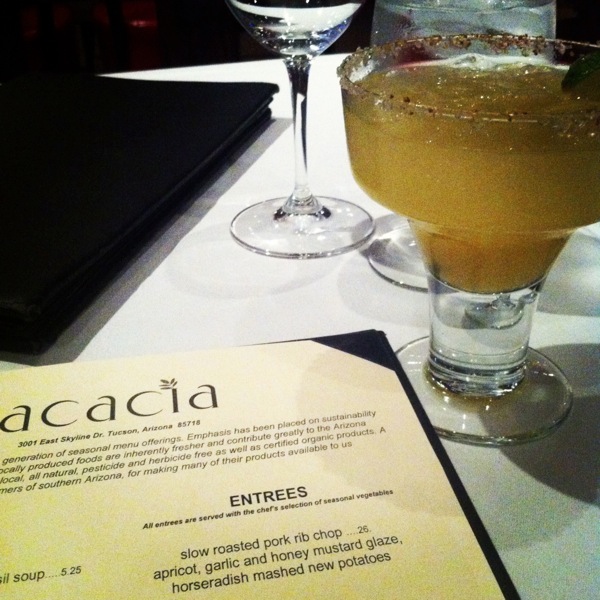 I love the fact that Acacia uses local and season ingredients in their menu offerings + they have a glorious spicy tropical margarita. The bummer: they close pretty early!
Cafe Poca Cosa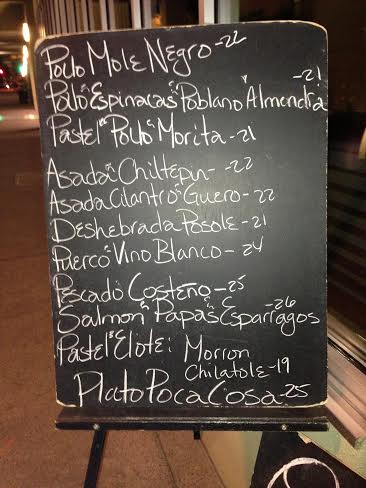 This is my "you have to go here" restaurant for Tucson. It's modern Mexican food, made with fresh, seasonal ingredients. Servers walk around presenting the day's menu, which was created based on what the executive chef bought fresh at the market that day. The menu changes frequently, and there are so substations allowed to preserve the integrity of each dish. Feeling like a gamble: go for the Plato Poca Cosa, which includes samples of three dishes that the chef chooses for you. No two plates are alike, and it may include something from the menu or not. Each dish is served with chips, homemade salsa, salad (with chopped fresh veggies and fruits mixed in), and family-style rice, beans and tortillas. The chocolate mousse is to.die.for.
Blue Willow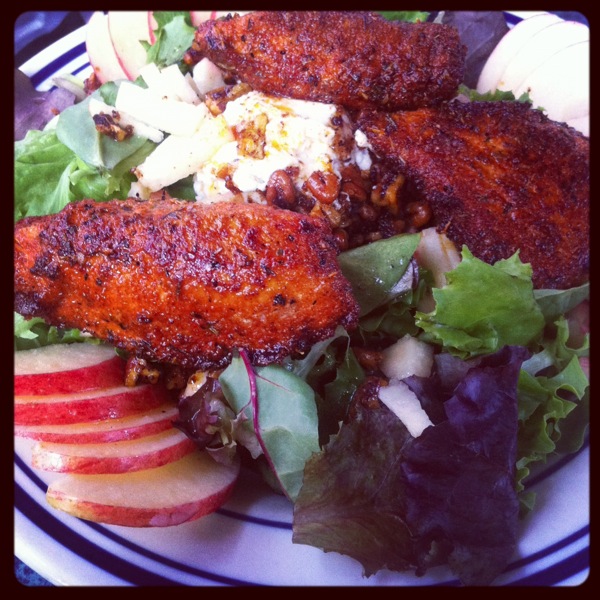 Blue Willow offers a variety of dishes, and also has a lot of fantastic gluten-free, vegan and vegetarian offerings. I especially love their breakfast options (you can get traditional breakfast potatoes, toast, beans and rice, or tortillas with your bfast) and Greek salad with blackened salmon.
North
North is one of our frequent dinner stops because even though it's a nicer restaurant -great for date nights- they're also very kid-friendly. North is a modern Italian eatery with house-made pasta, great salads and entrees. The kale salad with salmon is my favorite, but I also love their gluten-free pasta dishes.
The Abbey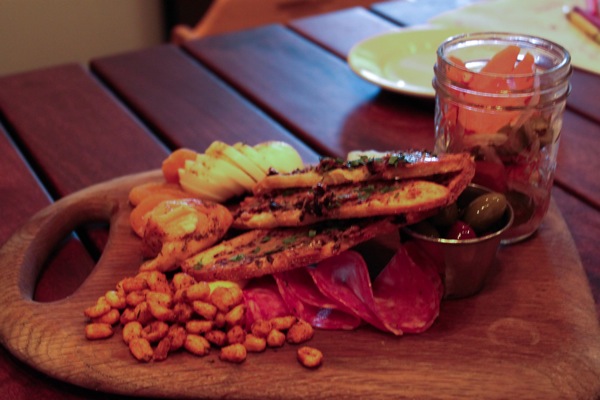 This is another one of our frequent stops because they have INCREDIBLE date-night quality food, but we can take Livi with us. She loooves the truffle popcorn, "the board" (with charcuterie, pickled veggies, cheese, dried fruit and olives) and kid's grilled cheese. My favorite is the crispy salmon + whatever dessert they're offering that night. The Abbey also has a "breakfast for dinner" special, sandwich of the day, and an insane Sunday brunch.
The Flying "V" at Loew's Ventana Canyon
This is also a wonderful date night spot. The table side guacamole is insane! They offer a variety of dishes with international flair. Everything we've had there has been amazing, but my faves are the sea bass tacos and the cioppino.
Proper
Awesome local food in historic downtown Tucson. Their appetizers and wine selection are especially fantastic.
Lunch spots:
Little Poca Cosa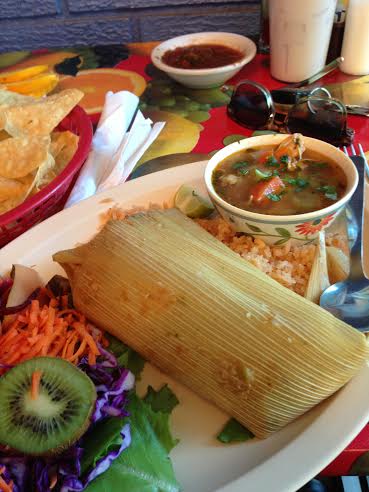 THE BEST. It's like a casual, loud and family-friendly version of the bigger Cafe Poca Cosa. It's very crowded and only takes cash, but it is so worth it. The menu offerings also change daily, with fresh juices and horchata too, and everything is served with rice, beans and tortillas. The breakfast is out of this world, and so are the tamales.
Lovin' Spoonfuls
This is an all-vegetarian restaurant closer to the central part of Tucson. Everything is made fresh in house, and the portion sizes are extremely generous.
Renee's Organic Oven
This is a great, casual lunch or dinner option with salads, pizzas and sandwiches using local and organic ingredients. They have a ton of gluten-free and vegan options, and their pizza is my favorite. The dessert and local wine selections are wonderful, too!
Guadalajara Grill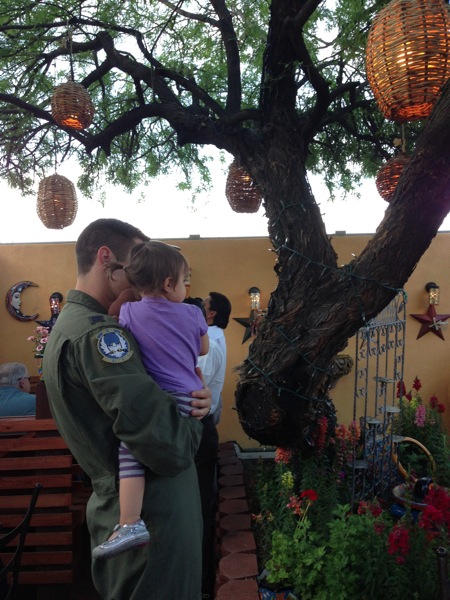 This is where we take friends or family that are visiting and want casual Mexican food. There are mariachis performing over the weekend, and all of the salsa is made at your table according to spiciness preference. The east side location also has patio seating, which is perfect during the summer months with a giant margarita 🙂
Beyond Bread
This is a delicious local lunch and breakfast spot. It's more quick service, like a deli, and all of the bread is made fresh. They also offer salads and killer pastries/desserts. My favorite is the Kalid's curry (curried chicken salad) on lettuce.
Breakfast:
The Good Egg
A classic breakfast option, very family friendly and fresh. I definitely recommend the east side location. The Grant one has much slower service and the food at Craycroft isn't quite as good.
Blue Willow (again)
Blues n BBQ at Loew's Ventana Canyon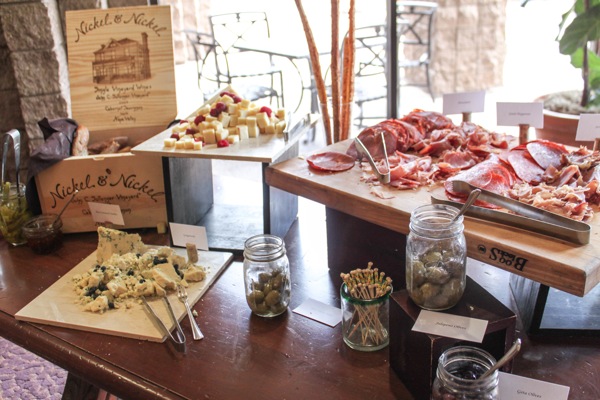 This is another spot that we'll go to for special occasions (like Mother's Day brunch) or to take out of town visitors. The brunch is INSANE. Everything you could ever wish for is there: grill station (with salmon, chicken, ribs, steaks, veggies), raw bar (sushi and oysters), classic breakfast and lunch staples, desserts (like the cobbler in a jar!), Bloody Mary bar and all-you-can-drink mimosas. It's kind of pricey, but 100% worth it.
Cup Cafe
A cute spot on Congress with great food (LOVE their tortilla soup), coffee and drinks. They're also open late.
B Line
Tacos, salads, sandwiches, breakfast, a giant dessert case… anything is delicious here 🙂
Smoothies, snacks, Tucson staples, cocktails:
Union Public House
We've only been here once, but I wish we would have gone back more often. They serve their drinks in unique and antique vessels, and have killer specials.
eegees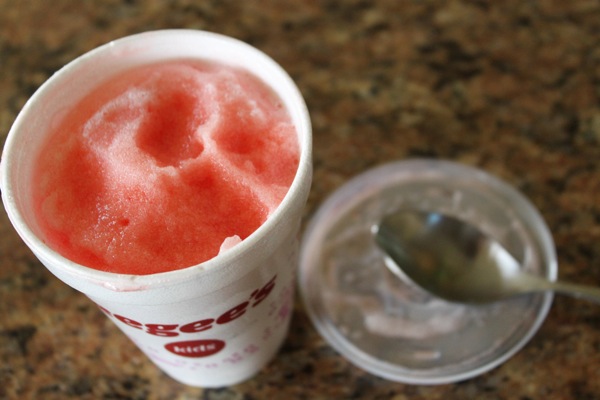 The Tucson classic! It's like a slushy/icy.. kind of hard to explain, but there's nothing else like it. Each month they have a flavor of the month, in addition to the classic lemon, strawberry and pina colada eegees. Also amazing: the ranch fries. Do it.
Xoom Juice
Smoothies! They have unique smoothie options (like coffee smoothies) and lots of fun combos. Higher quality ingredients than the usual smoothie spots.
Cartel Coffee
The breakfast here is surprisingly good, but I also love the vibe at Cartel. The music is loud, and it's the kind of place where you can park for hours to study/write.
Coffee Xchange
This is another one of my favorite study/writing spots. Local coffee + great food (hummus sandwiches, bagels, salads, pastries, etc). They also have almond milk lattes, which automatically makes them my fave 😉
Other must-see Tucson spots: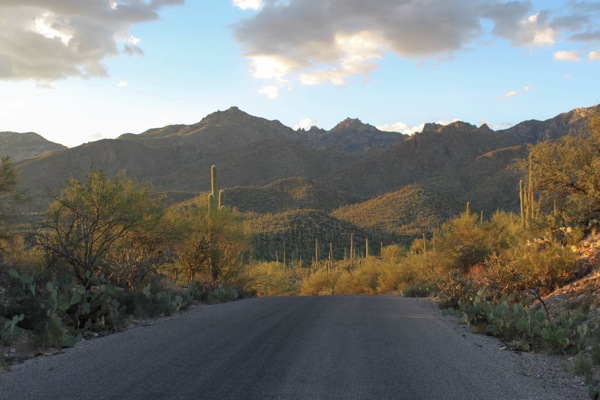 Sabino Canyon <– my favorite hiking spot
4th Ave Street Fair: local vendors, crafts and food
Dia de los Muertos events and parade: so many fun and unique-to-Tucson events. The parade is especially amazing 🙂
Tucson Meet Yourself, also known as "Tucson Eat Yourself."
Hope you guys enjoyed this little series!
What's your favorite restaurant in your hometown??
xoxo
Gina