-Before I go into the following randomness, I have to say thank you so much for all of your incredible support with Sweets for Sandy. From spreading the word, to bidding, to my fellow blog friends who donated such wonderful items and everyone who cheered along the way. We raised a TON of money thanks to all of your efforts and I'm sure it will be appreciated by those who are in a time of intense need. Thank you for being so amazing <3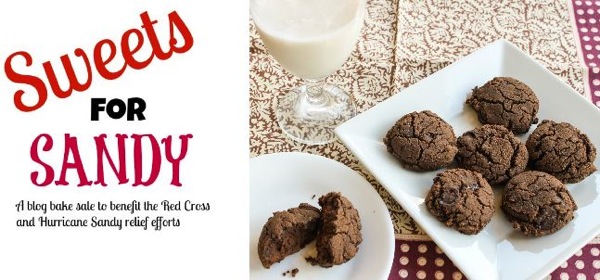 It feels kind of weird writing a Friday Faves on a Saturday, but here we go:
-Waffle with almond butter and chocolate chips. No words to accurately convey the glory: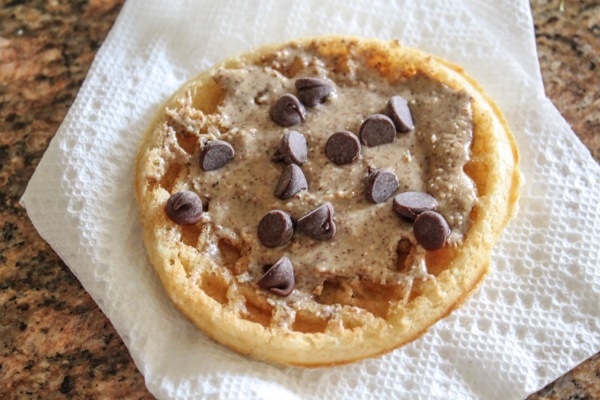 -Guess who is actually sticking with Namaste November? After the first few days, and the great scorpion fall of 2012 (I actually carpet-burned my face a little), I could feel my practice starting to slip. When a friend from work invited me to join her for a Friday night yoga class, I called it destiny and had a great time. We even practiced handstands on the mat and I didn't eat it.
Every time I practice yoga, it reminds me of how much I need to make it a priority in my life, even if it's just for a few minutes. Mentally and physically, it does a body gooooooood. Also, I have some pretty sweet news regarding the prizes for Namaste November (yes, it changed from "prize" to "prizes") so be sure to keep checking in via the app and or the website! I'll announce the fun on Tuesday 🙂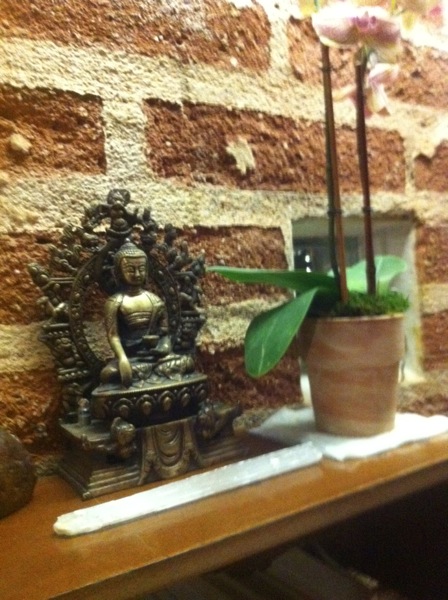 -Sushi. My love for sushi tends to ebb and flow, which I think has a lot to do with the fact that I've never lived near the ocean (where does Arizona sushi come from? Don't even tell me). Right now, the sushi love is on: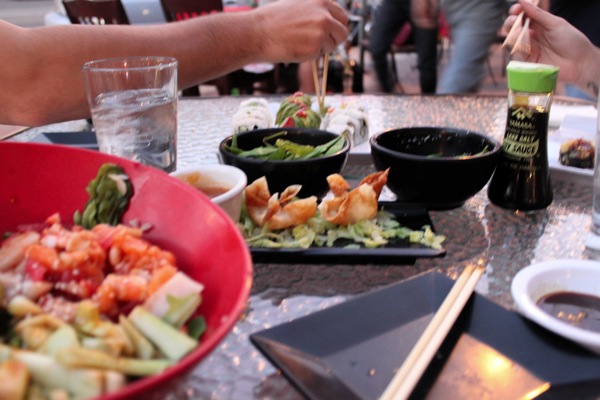 I especially love the sushi bowl (salad greens, 1/2 avocado, 4 types of sashimi and cucumber) and will try a couple of each of the Pilot's (since he averages 4-5 rolls).
-I am already scary stoked for Arizona Basketball. Basketball is one of the few sports I really understand and enjoy – after the first game this week (with 3 SLAM DUNKS!) I'm quite the rowdy Wildcat.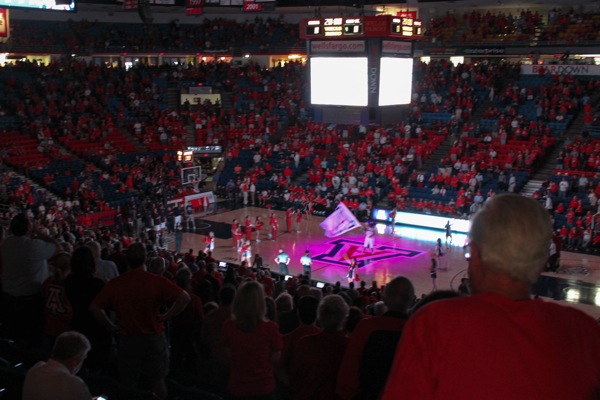 I wasn't able to go to any basketball games during college (to get tickets, they had a lottery, and I worked nights and weekends anyway) so it's been a really lovely treat.
-Liv saying "dad." She's been able to say "mama," "dada," and "nana" for quite a while, but not consistently to the respective person. Then, the other day we were looking at photos and I said, "Look! It's Dad"
"Dad"
"Yes! Great job! Dad!"
"Dad" (points to the picture)
I don't even care that he wins because it's so dang cute 😉 
-Your awesome pics!
So many of you have already tried out the new Knockout November Workout and Ab Burner– I'm so happy to hear you're enjoying them! Per your requests, I'll be making a HIIT video for next week to join into the mix. For even more fun, try doing the November workout, a Tabata workout and the Ab burner- it should take be less than 45 minutes total and quite the trifecta of sweatiness.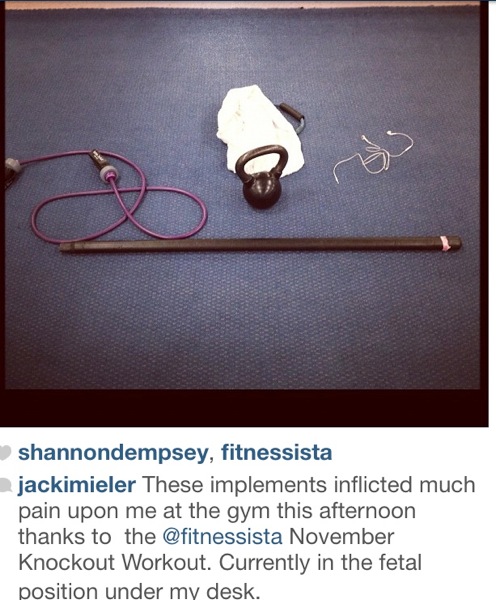 I'm off to work. World Beat this morning! YEAHHHHH.
See ya soon!
xoxo
Gina
New on the Fashion page: What's your seasonal shopping strategy?
Something to talk about: Current favorite snack find! How's Namaste November going, or any of the other ways you've planned to make it a great month?