12/7: Where's my race face? Friday Faves
I've been debating back and forth about my half marathon. 
If I do it, I want to DO it. I'm not sure I have it in me right now. We haven't been sleeping well lately -Liv's been sleeping great, but the Pilot and I have been going to sleep past midnight every night, which is silly- and I destroyed my legs with that CrossFit workout I talked about. I know that if I get out there, I'll be so happy and proud of myself for doing it, but at the same time, thinking about riding the shuttle to the race start at 4:30am makes my heart cry.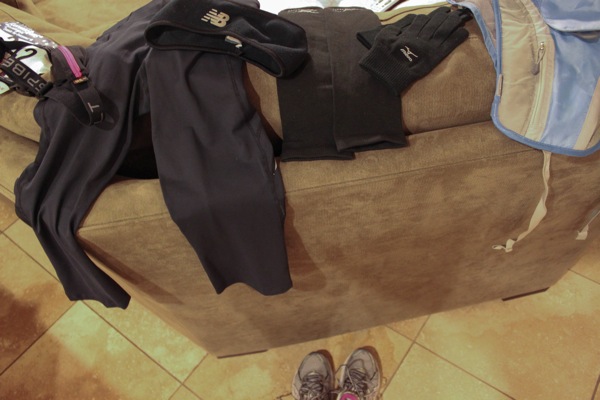 I'd like to blame this on the fact that I'm a mom now, "I must be getting older" and wah-wah, but let's be real: I would have said the same thing 4 years ago. I like my sleep 😉 Soooooo we'll see how my legs feel tomorrow and if I brave it up to go register…
Thank goodness I have you all to motivate and inspire me! Usually I like to hope I'm spreading motivation love around, too, but your tweets, Instagram pics and workout check-ins help light a fire under my booty 🙂
Here are some of your awesome pics from the week: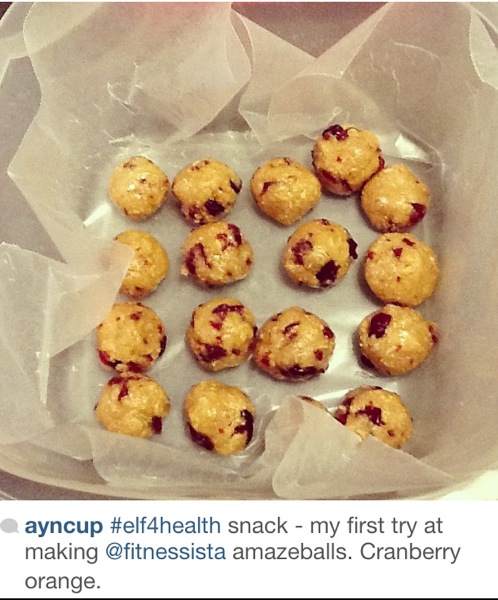 @akilar05 's salad beast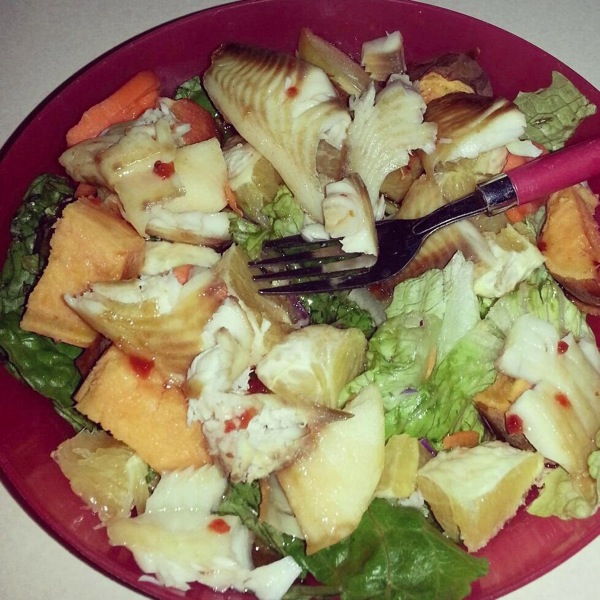 @nattagepatch 's salad and veg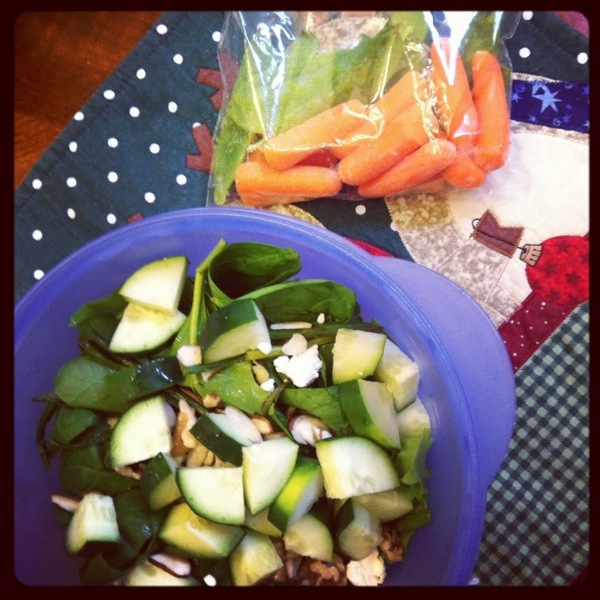 @whitdienger 's beautiful yarn wreath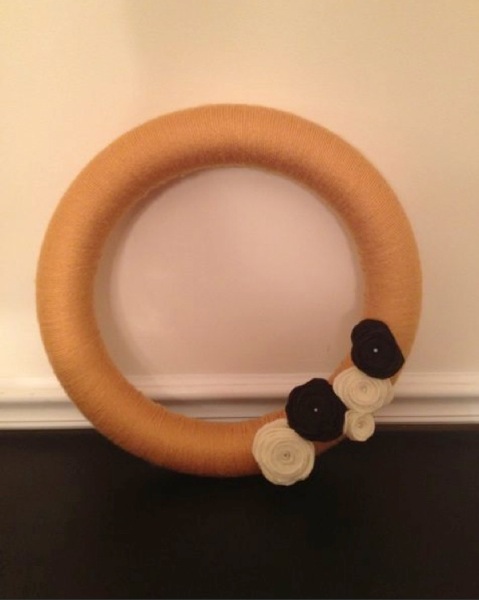 And just for fun: two little dogs who are already the best of friends.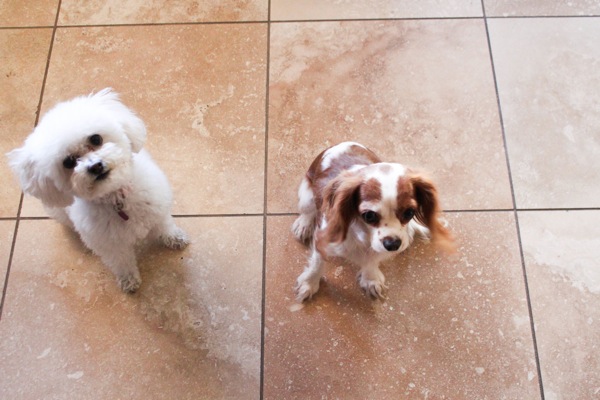 (Caroline actually chews her chicken treat, unlike Bella who swallows it whole and instantly begs for more)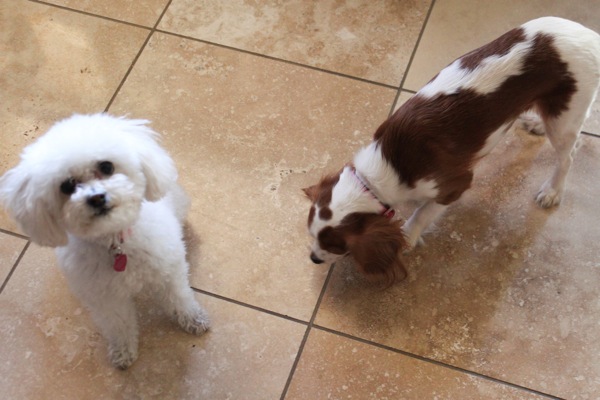 They've been chasing each other -I'll try to get it on video- and I first heard Caroline's howl this morning. Bella and Caro had quite the symphony going on when the postman came.
Hope you have a very happy Friday!
See ya later.
xoxo
Gina
Something to talk about: What do you tell yourself when you're doubting or feeling unsure of your abilities? Have you ever decided to drop out of a race or event last minute? Usually when I doubt myself, I end up surprising myself. You'll never know unless you put yourself out there <3
A great read: You need to go after the things you want