-First things first: it's nana's birthday! We love you and are all so lucky to have you, nana. (Or in Liv's case, "NANI!") Happy, happy birthday! <3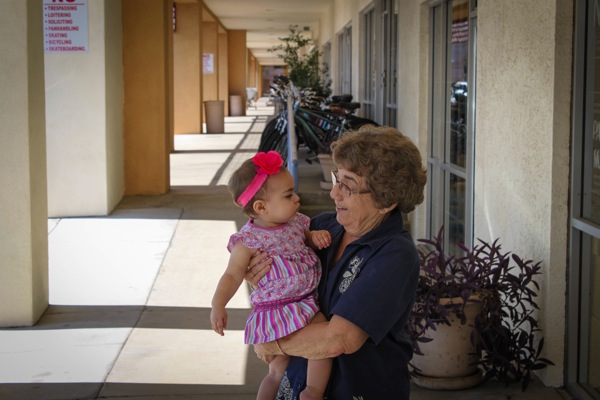 (I can't believe how itty bitty Liv is here)
-Pho to-go!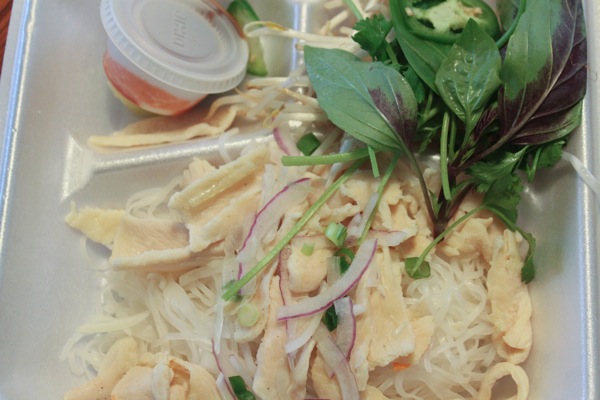 Since our fridge didn't have anything of dinner quality when we got back -just left some basic staples for the house/pet sitter- we decided to get takeout instead of making anything. There's a wonderful place called Ha Long Bay in Tucson that I didn't even know existed until recently. I like to think I'm making up for lost pho time… we've gone twice since their reopening and absolutely adore their food.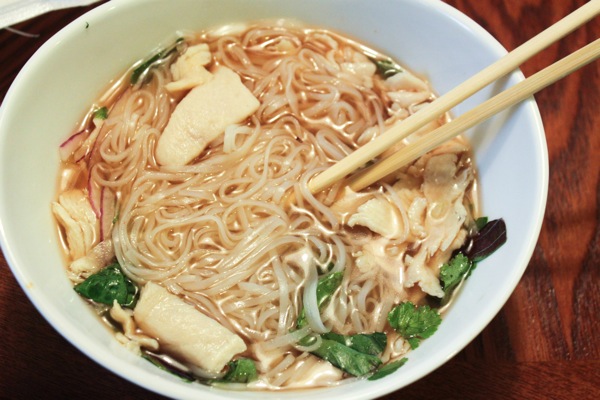 -The Yes To CC cream. Quite a few of you asked for an update about how I liked it, and I've been using it instead of my usual Juice Beauty tinted moisturizer for the past week. I'm IN LOVE. It goes on extremely light but still gives a little coverage, smells divine (like fresh grapefruit) and has SPF. I wish the sun protection was higher (it's only SPF 15) but the fact that it hasn't made me break out is a miracle, as I have sensitive skin. I'll definitely be using it from now on.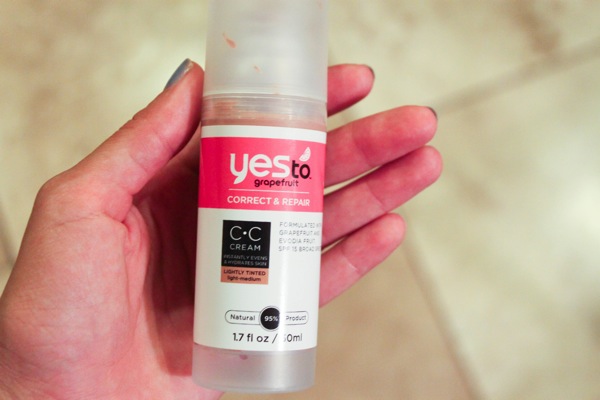 -Glass containers:
(this pic is all of the ones I brought home after taking them to work full of food for the day! Aka they're not clean, just rinsed out.)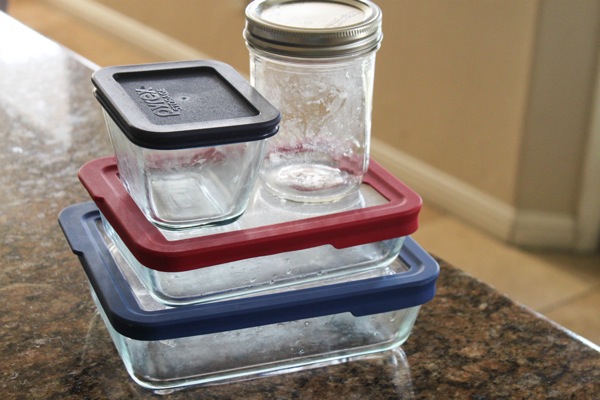 I'm trying to totally nix the plastic containers this month and have been doing well so far! The only bummer is that glass containers take up a ton of space and are heavy to lug around. It's fun to drink smoothies and eat cereal out of jars, though.
-Thick headbands. Perfect for hot yoga: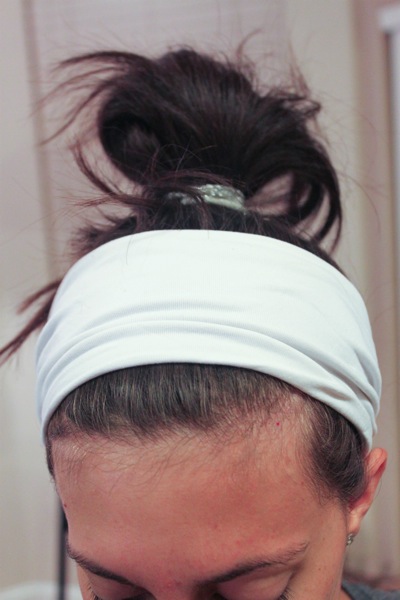 -Organic turkey jerky. I'm on a jerky kick right now– it's an awesome portable high-protein snack.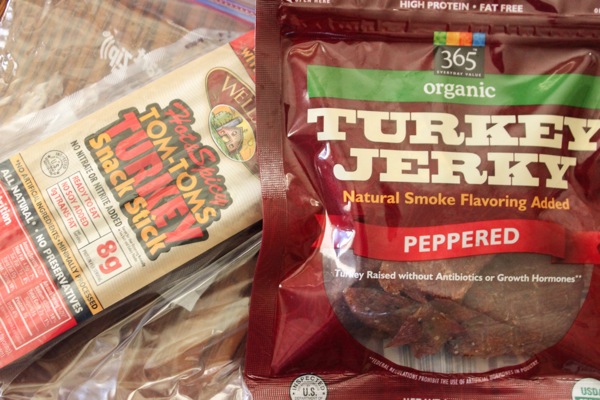 World to the world: I tried the salmon jerky from Trader Joe's and it tasted like sadness. I'll be sticking to the turkey variety for now (forever).
-Mickey Mouse rice crispies. Why are they SO good?!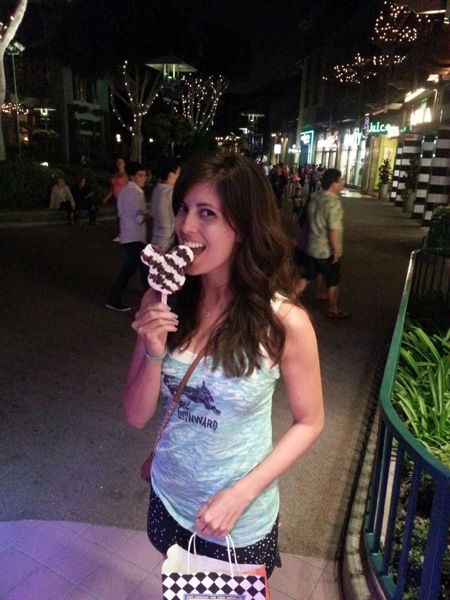 –This post has been getting a lot of love this week! Thank you to those of you who have been sharing it <3 It makes my heart happy to hear that you really enjoy certain posts or workouts. xo
-Thank you also to all of you who entered the Rodan + Fields giveaway. Congrats to the lucky winner:
Stephanie, who said, "I've always loved trying out new beauty products (Sephora is a dangerous place for me to go!) but one of my all-time favorite, tried and true products – and probably the one thing I've used consistently for 10 years or so – is Cetaphil cleanser. It's super gentle and never irritates my skin. These products sound great – I'm on a constant quest to improve my skin. Thanks for the giveaway, Gina!"
Send me your info (fitnessista at gmail dot com) and we'll get your prize on the way!
-FRIDAY! Shortest week ever. Totally ok with that 😉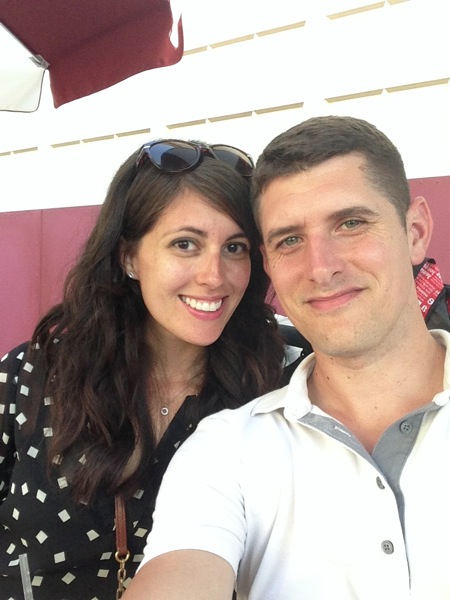 What are you up to this weekend? Any fun fitness plans? If you're looking for some workout ideas, check out the row and run workout or our latest barre burner! I'll have a new video, circuit and playlist up for you next week, too.
xoxo
Gina