Look who scared the life out of me: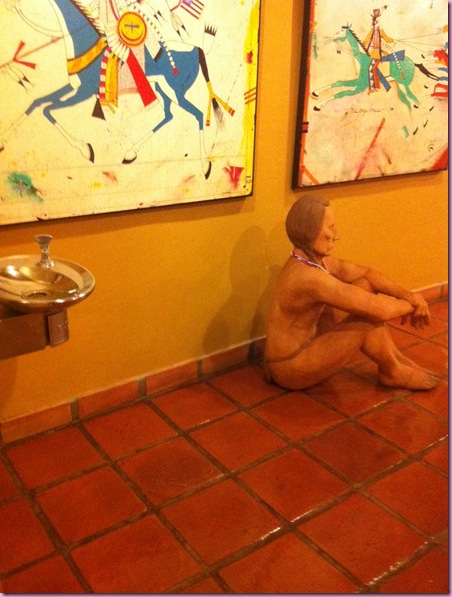 At work, they're always adding new decor, and that statue is newest addition around the corner by the water fountain. I thought it was a real, nekkid man and it frightened me a little.
World beat was a lot of fun this morning. The drummers and my co-instructors were amazing as usual and it was really easy to feed off their energy. I also got to teach Zumba, and am exhausted (but happy) from two high-intensity dance classes. Any day I get to dance is a good day indeed.
Breakfast: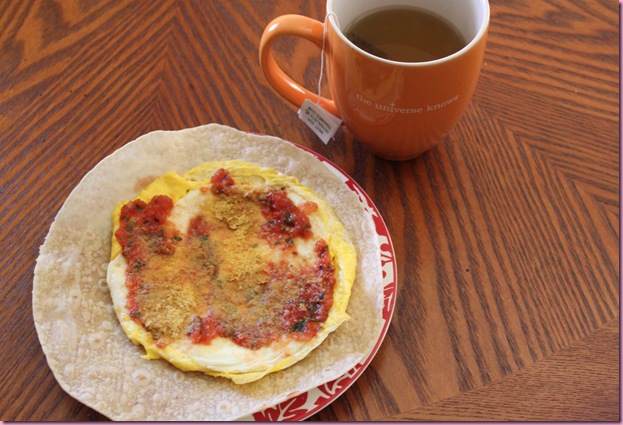 Morning snacks: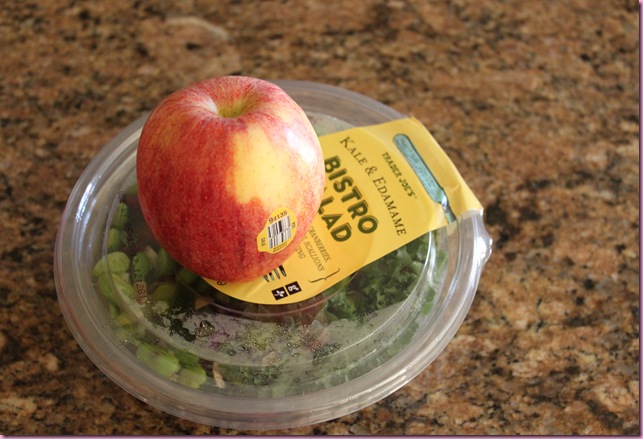 and lunch, courtesy of my friend Sasha.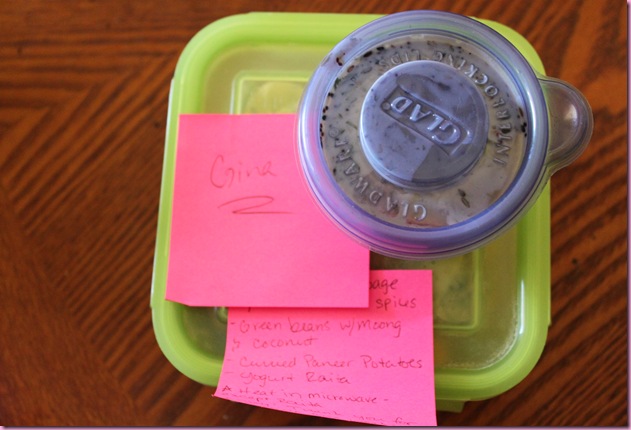 She's been taking a gluten-free vegetarian cooking class and they've been emphasizing INDIAN FOODS. So today, she surprised me with a container full of stir-fried cabbage with Indian spices, curry potatoes, green beans with moong and coconut, and yogurt raita. It was mind-blowing.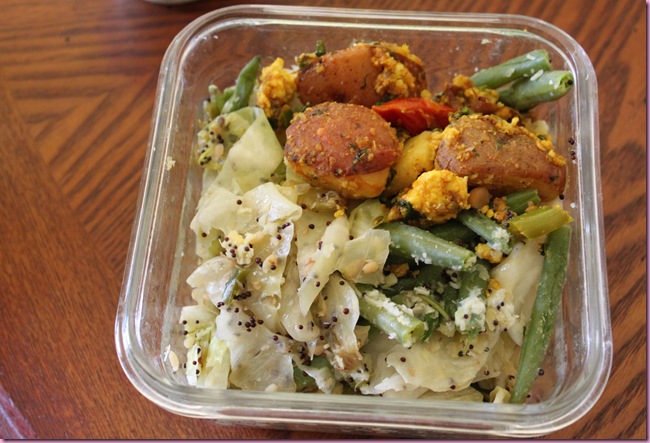 I just got home, grabbed a shower and am going to raid the almond butter jar while I wait for pizza and wings to get here.
Some friends are coming over to watch the Celtics game.
Hope you're having a great weekend!
xoxo
Gina
Random: remember the bird condo the Pilot built? Well, the birds disappeared after he made it. Now.. they're back and built a nest! So cute.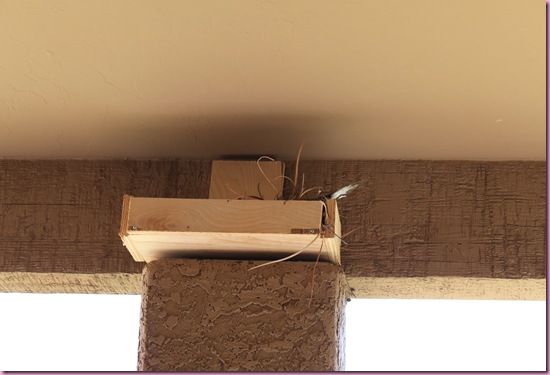 Something to do: Pick 3 ab exercises and alternate between the three for the duration one of your favorite songs. A lovely impromptu ab burner 🙂