It's Friday!! Thank goodness 🙂
I'm so glad you liked the February list! I'll also be posting the Schweaty February Workout on Monday as part of the last week of Winter Shape Up workouts.
You guys inspired me with your comments, so I decided to go through the intimidating mail pile.
I got distracted midway through: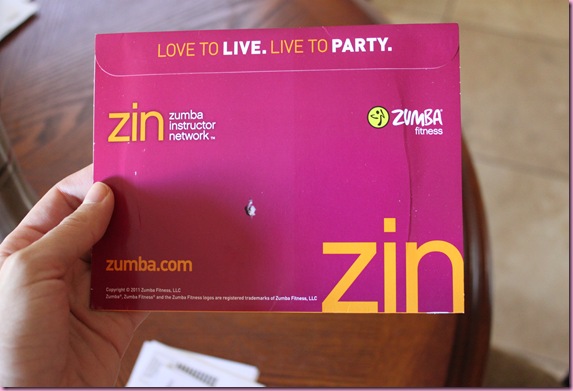 New Zumba music! Yes, please.
So remember when I cooked dinner and made oaties in the same day this week?
Well there hasn't been much kitchen productivity since then. Meals are still all over the place, and I figured that if I can make 2 legit dinners next week and build on from there, that will be bueno.
We ordered takeout last night, and before bed I enjoyed my first egg and jelly combo: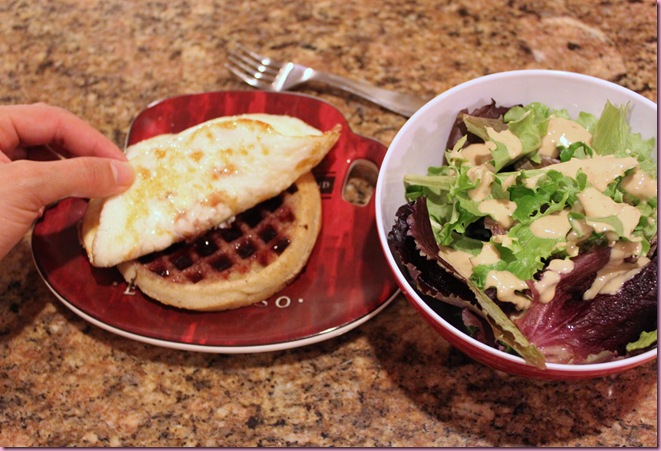 (Thanks to Julie for planting the seed in my brain)
2 eggs atop a Van's waffle with a small salad for some veggies
I've also been lacking in the veggies this week, so one of my goals will be to chop and steam some on Sunday, so they'll be ready to grab and eat throughout next week.
Avocados,  greens and fruit and have been pretty easy, since they're low maintenance, and this has been a frequent combo over here: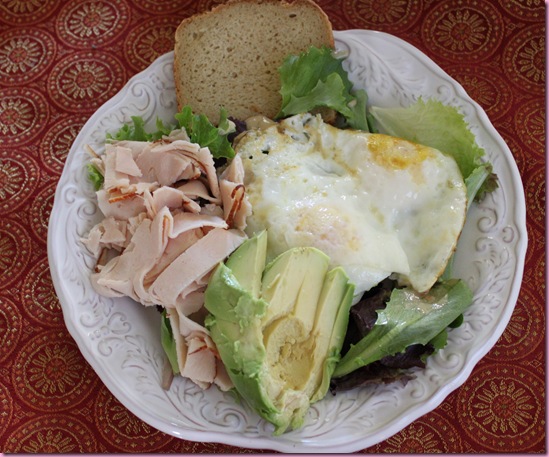 toast, greens with Goddess dressing, chicken, 2 eggs
and 1/2 an avocado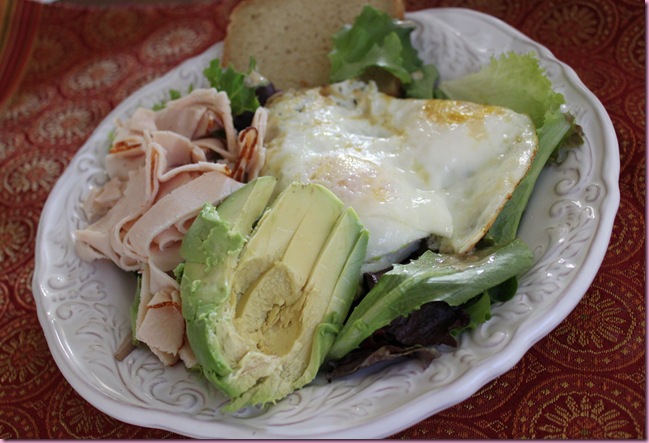 So good 🙂
Anything fun going on this weekend? We have Liv's newborn photos tomorrow and brunch at my nana's on Sunday. I can taste the egg casserole already…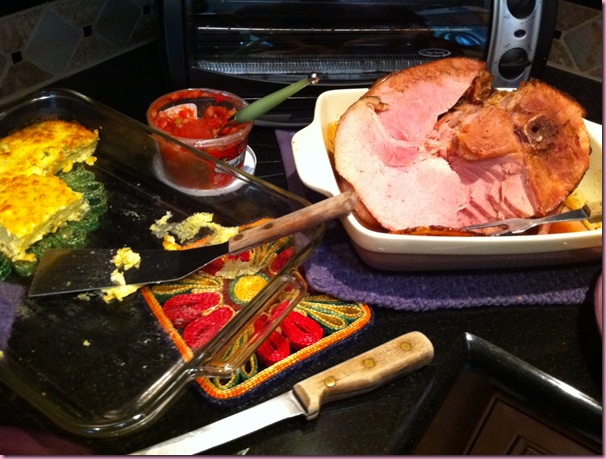 Monday, I'll find out if I'm cleared to resume normal physical activity. I'm hoping everything looks good to go and am excited to get back into doing the things I love so much. Of course, I'll have to take it slowly since I'm still recovering, but a Monday night gentle yoga class sounds incredible right now.
Hope you have a wonderful day!
xoxo
Gina
Something to think:
"If you want happiness for an hour, take a nap.
If you want happiness for a day, go fishing.
If you want happiness for a year, inherit a fortune.
If you want happiness for a lifetime, help someone else."
Chinese Proverb