Hi friends <3 How are you? Hope you've had an amazing day so far. I *was* going to blog before my 6:30am shift this morning. To be real, I have no idea where that came from because needless to say, it didn't happen. I was lucky to get to work on time, even though I'm still a zombie 6 hours later. Mad props to the people who can work early 😉
We had a little family get-together last night since it was my bro's confirmation. We found out the hard way that "Starbucks is not allowed inside the sanctuary", so Meg, Kyle and I had to enjoy our drinks outside before the ceremony began.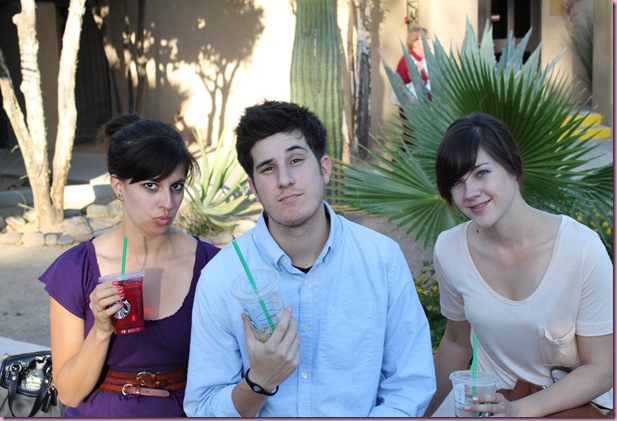 (outfit deets for Meg and I are on the *fashion page*)
The ceremony was beautiful, even though I was ROASTING the entire time –the sun was beating down on my face and I was fanning myself with an envelope I found in my purse. I've actually fainted during church before, back in middle school. Tucson heat is no joke and I was scared to relive those memories and make a huge scene again. Thank goodness it was bueno.
Afterwards, the fam and I went to La Parrilla to feast on delicious Mexican food.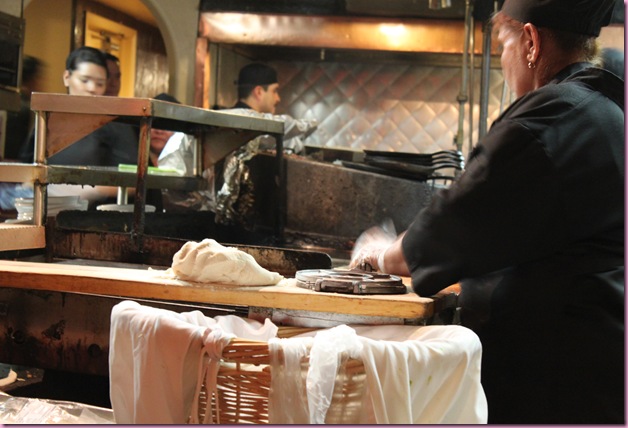 (Signs that a place is legit = you can watch them make the tortillas FRESH. I swoon)
Usually when I go out for Mexican, I'll decide in advance if it's a "chip night." I figured that last night wouldn't be worth it since I had to wake up early and sleeping with a food baby is no fun. Then this was presented in front of me: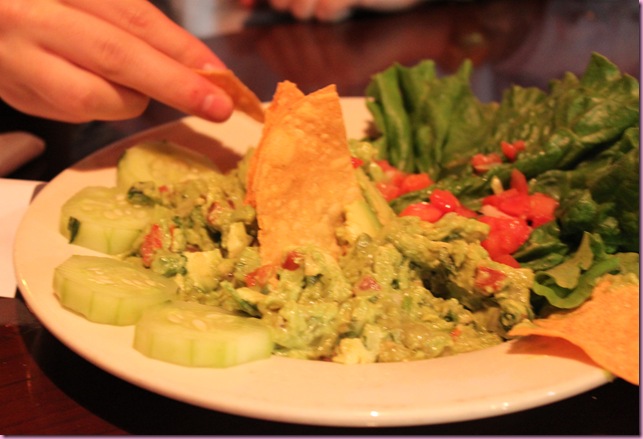 I had about thirteen hundred chips with guacamole. NBD.
+ beans with no cheese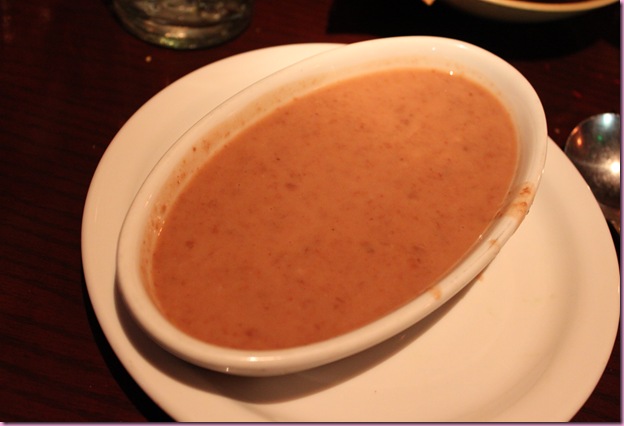 + green corn tamale with no cheese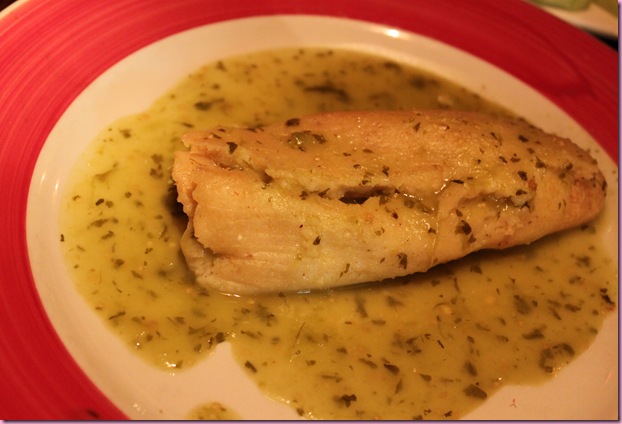 Beautiful.
I'm actually on my lunch break right now, so I'm going to scrounge for something to eat, but I'll see ya later today! <3
xoxo
Gina
Something to talk about: Fave Mexican dish! Also, have you ever fainted before? It's actually the reason why my nose is slightly crooked- I fainted after a doc procedure.. on the tile. Ouchers :/